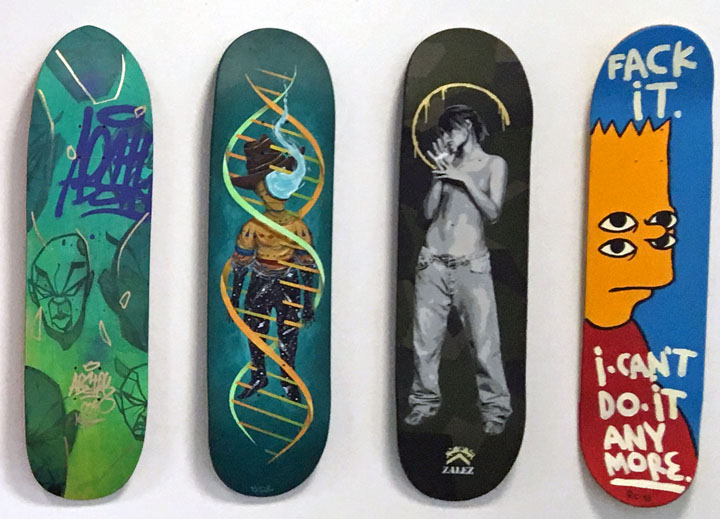 Dedicated to expanding skateboard culture and education throughout the globe, Learn and Skate — the non-profit founded in France in 2012 — is now on a mission to build a cultural center in Ulaanbaatar, Mongolia that will host a library, along with English, music and art classes. Earlier this month, Learn and Skate joined forces with the Museum of Les Abattoirs in Toulouse to launch a skateboard exhibition, featuring works — now online for bidding on Paddle 8 — designed by a diverse range of first-rate urban artists. Featured above are decks designed by Abstrk, Skount, Zalez and Ricardo Cavolo. The following images were captured at the festivities that accompanied the exhibition's launch:
Exhibition opening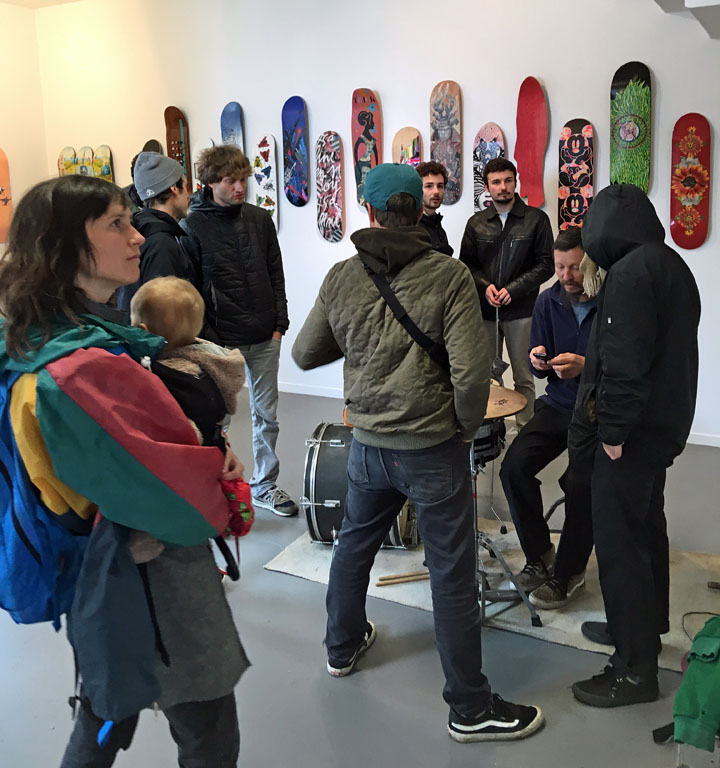 Musicians at play with decks by Mr Cenz, Liard Arnaud, Poni and Hush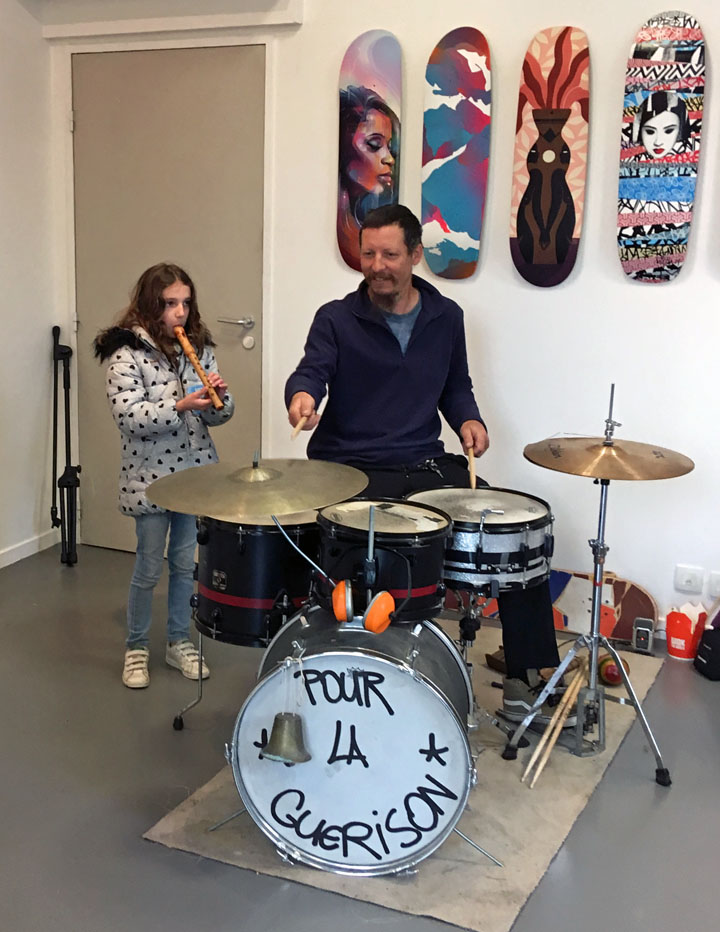 Young artists at work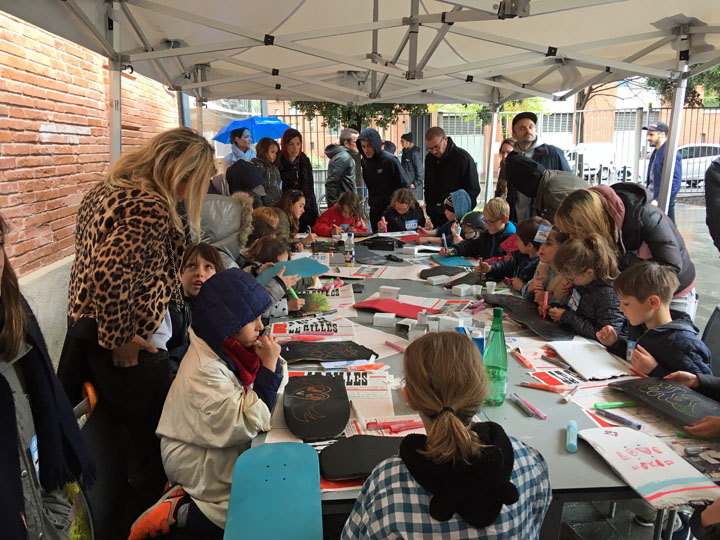 Proud young artist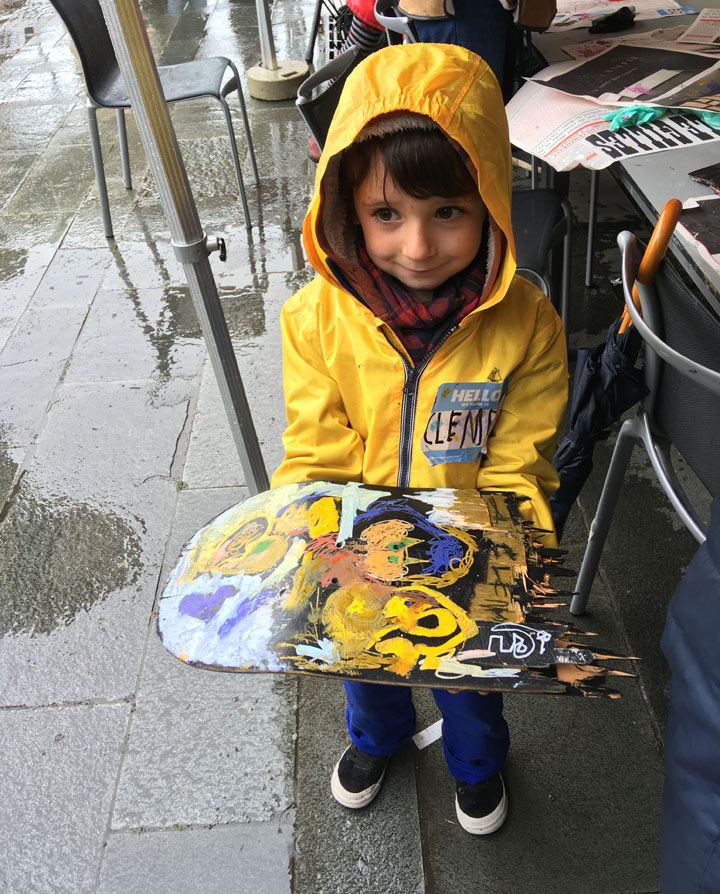 Works created for Paddle 8 auction by (left to right) French artists Siker, Der, Korail, Superstop and Zalez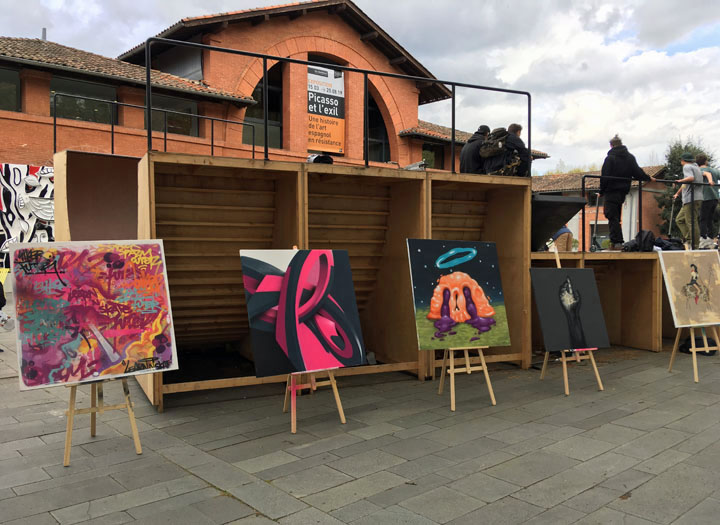 Limited edition signed and numbered  photograph by legendary skater and artist Steve Olson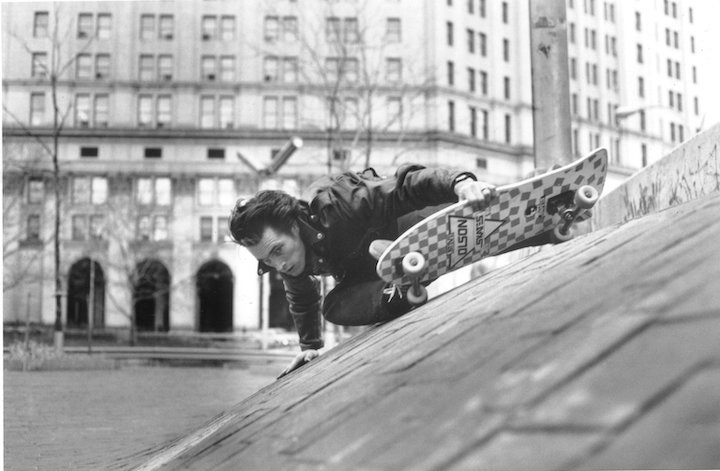 You can view all of the artworks and bid on them here to help support the production of  a cultural center in Ulaanbaatar, Mongolia. Bidding ends on April 24 at 12pm.
All photos courtesy of "Learn and Skate"
{ 0 comments }