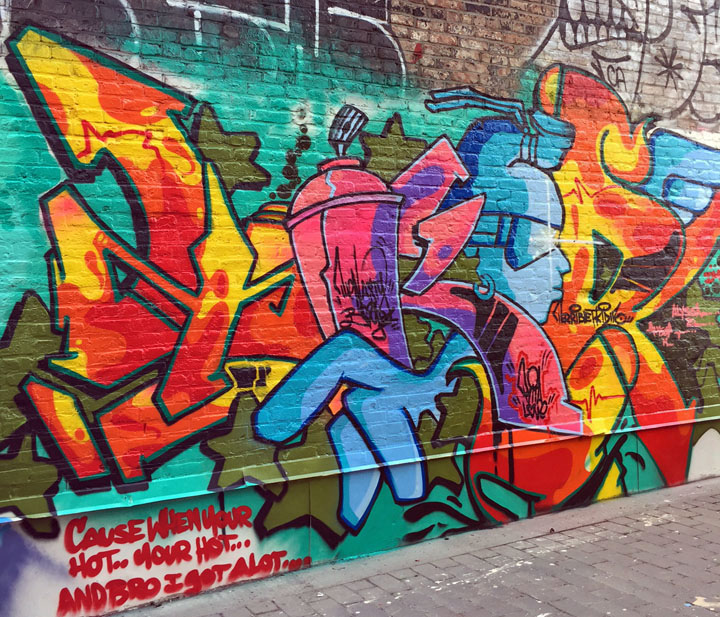 Last Tuesday, First Street Green Park — on the corner of Houston Street and 2nd Avenue — was home to a buoyant celebration of International Hip-Hop Day. Hosted by PeepThis and organized by Anthony Bowman and Kate Storch, the event featured legendary graffiti artists, along with hip-hop and DJing pioneers. The mural pictured above was painted by T-Kid. Here are several more images we captured: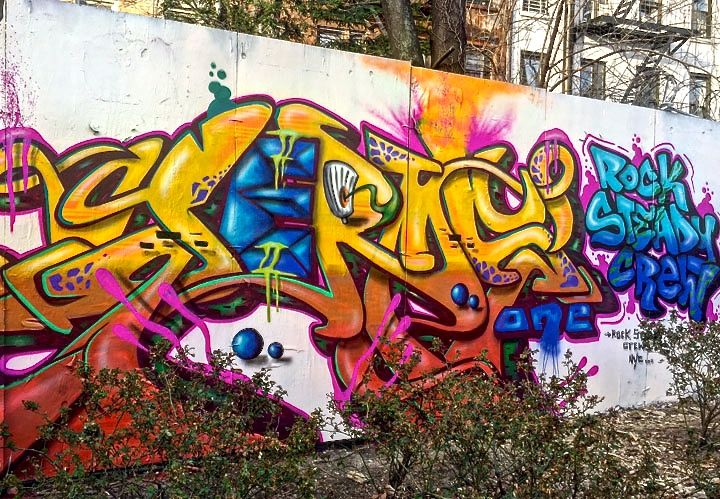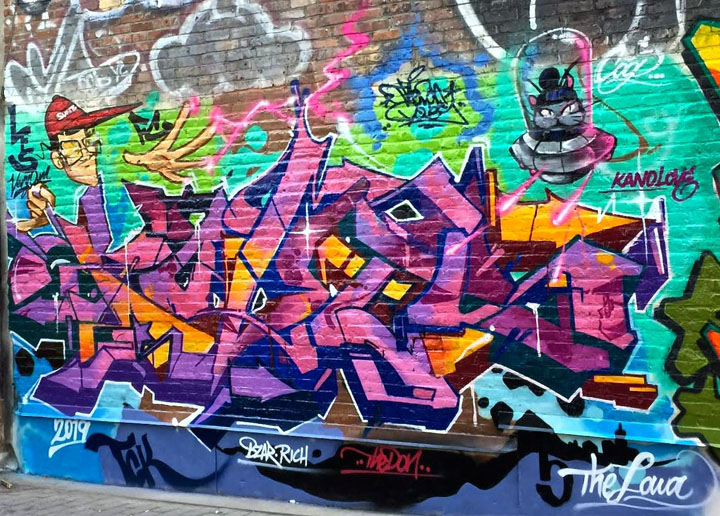 Lady K Fever at work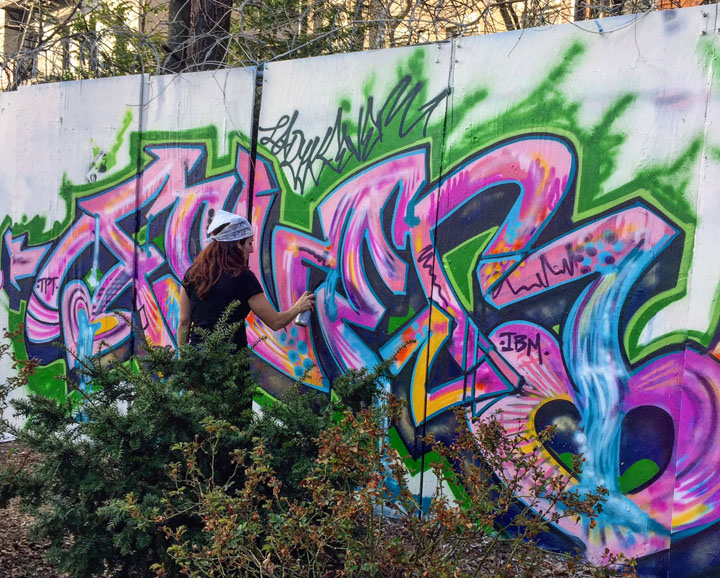 Andres Correa at work, to the left of Kool Kito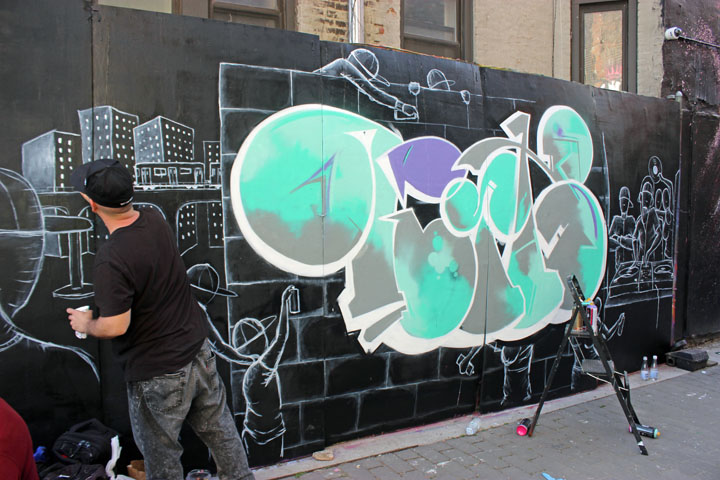 Marcelo Ment — in from Brazil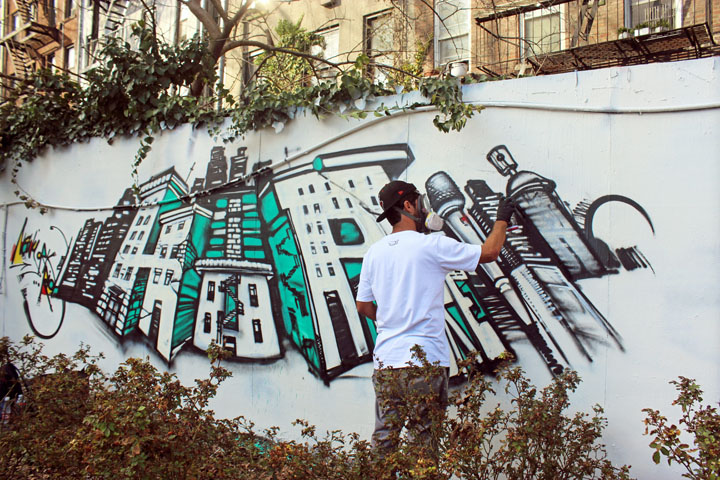 La Femme Cheri, Ree and Theresa Kim aka Resa Piece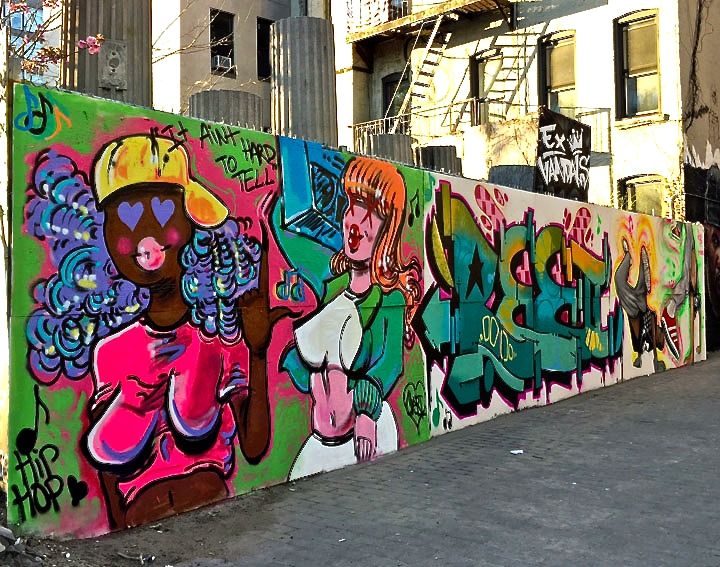 The crew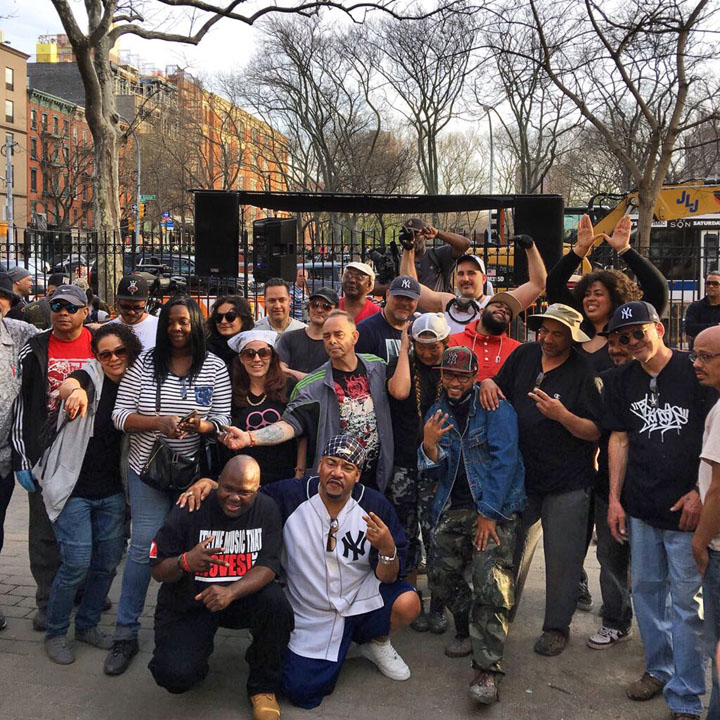 Other featured New York graffiti and street art legends included: Will Power, Flint 707, Nic 707, Keo, Omni and Frank Wore Croce. The hip-hop music — featuring DJ Grand Wizard Theodore and DJJS1 — was broadcast live on Damatrix Studios.
Photo credits: 1-4 & 7  Lois Stavsky 5 & 6 Tara Murray & 8 Karin du Maire
Note: Hailed in a range of media from Wide Walls to the Huffington Post to the New York Times, our Street Art NYC App is now available for Android devices here.