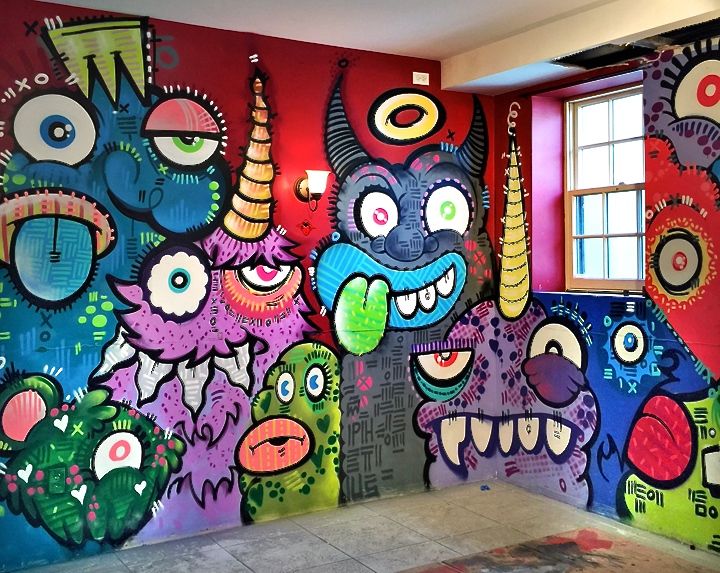 A remarkable museum, featuring the artwork of dozens of street artists, muralists, graffiti writers and bombers, is underway in the least likely spot –a 300-year-old historic Glen Cove, Long Island mansion. While visiting this designated city landmark last week, I had the chance to speak to Sean Sullivan aka Layer Cake, who is actively engaged in the transformation of this 9000-square foot site that was once home to one of the five founding families of the city of Glen Cove.
This is remarkable? Whose concept was this?
Joe LaPadula — known among us for his fabulous cutting-edge urban art car projects — knew about this site and saw its potential to serve as a platform to introduce his favorite art form to the public.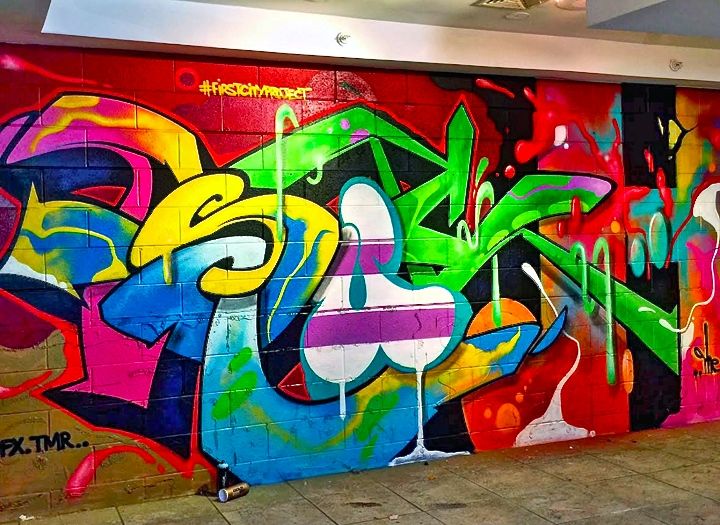 How did you become involved with it?
I did a Ferrari hood for Joe's project, and we discovered that we share a similar vision. And then I involved Harris Lobel who has done a great job overseeing the Drip Project in Mount Vernon's Mes Hall.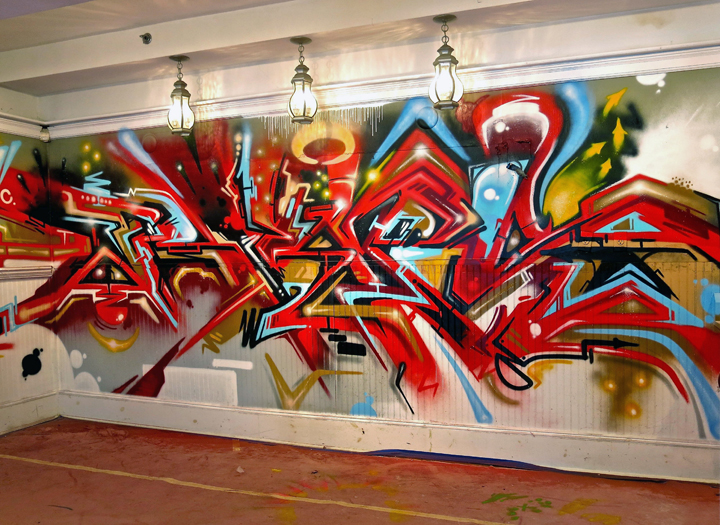 This home is the centerpiece of the First City Project – which has also engaged artists in painting in public spaces. What is the goal of this project?
There are many. The First City Project's principal goal is introduce the residents of the City of Glen Cove and surrounding communities to the next generation of urban-themed artists.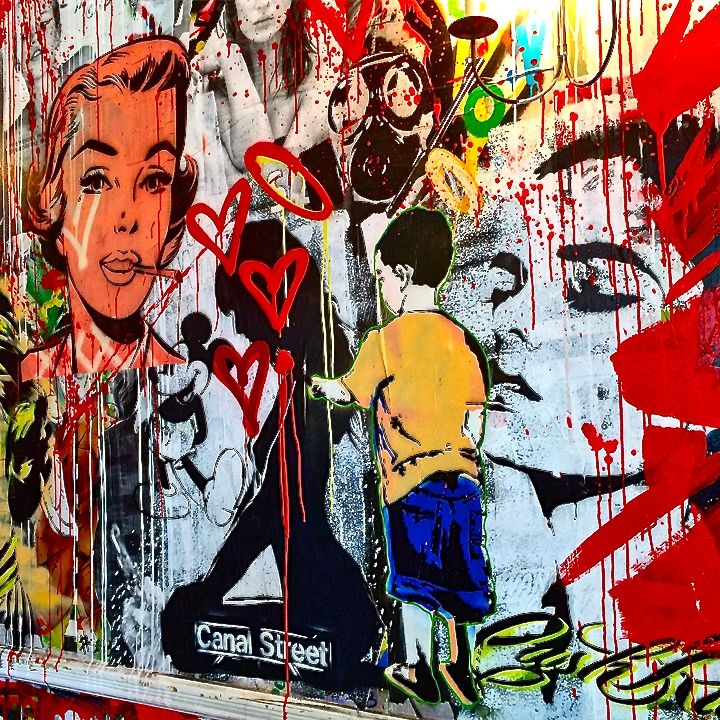 When did the transformation of this site begin?
The actual painting began on May 2. I was, in fact, the first artist to paint here.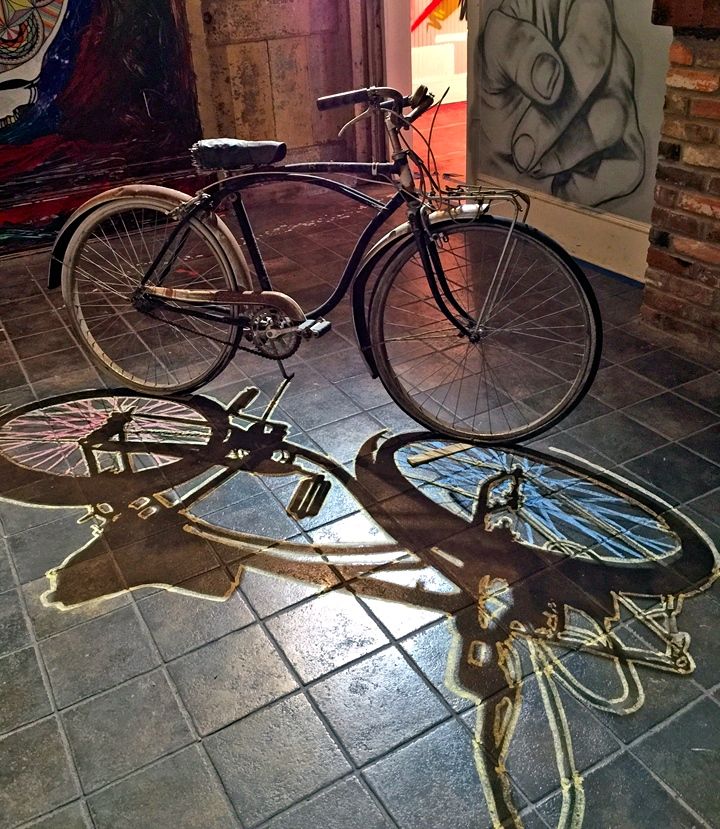 There is such a wildly diverse mix of art here. How were you able to engage such a variety of artists?
At first I reached out to those I know and like. And then it was a matter of word of mouth, as artists connected to one another.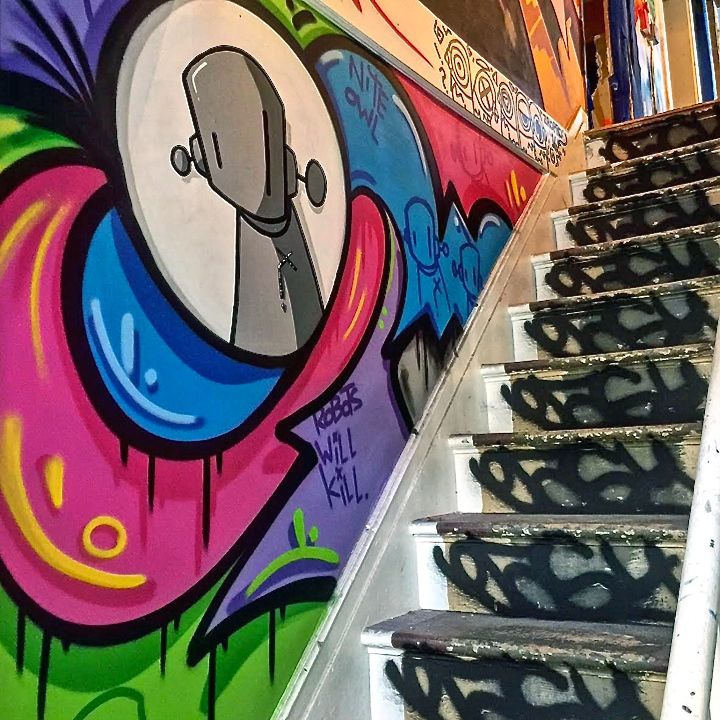 What are some of the challenges you've encountered in seeing this through?
Working with such a varied range of artists with so many different personalities is, in itself, a challenge. But immediate ones that come to mind are: artists not showing up on time; having to stay up far too late and the inevitable politics that comes with it all.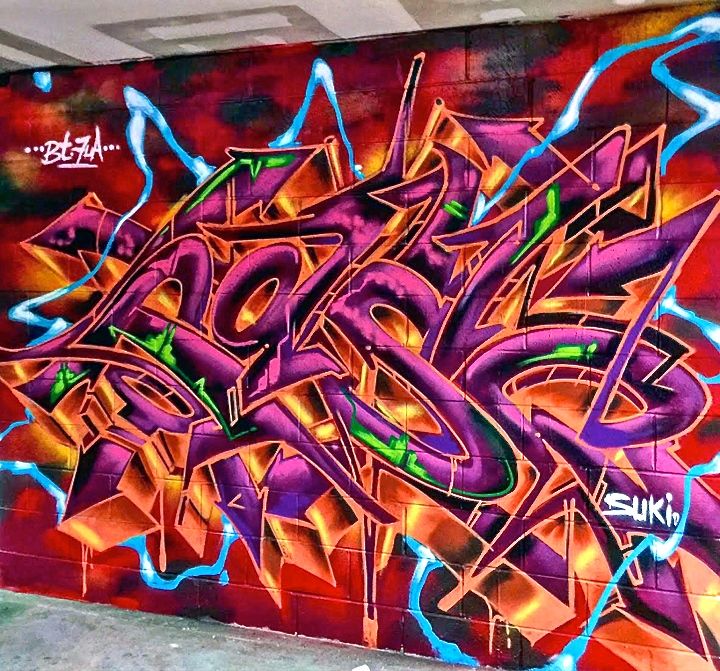 What's ahead for the First City Project?
Live art events, gallery exhibits, more outdoor mural projects that engage the community — particularly the youth — student art classes and more.
It's very exciting! Good luck with it all! And we look forward to news about upcoming events.
Images:
1. Phetus
2. Such
3. Reaps
4. Sean Sullivan aka Layer Cake

5. Ellis G
6. Chris RWK, Nite Owl, Zero Productivity and Easy
7. Pase
Photos and interview by Lois Stavsky
Note: Hailed in a range of media from the Huffington Post to the New York Times, our Street Art NYC App is now available for Android devices here.