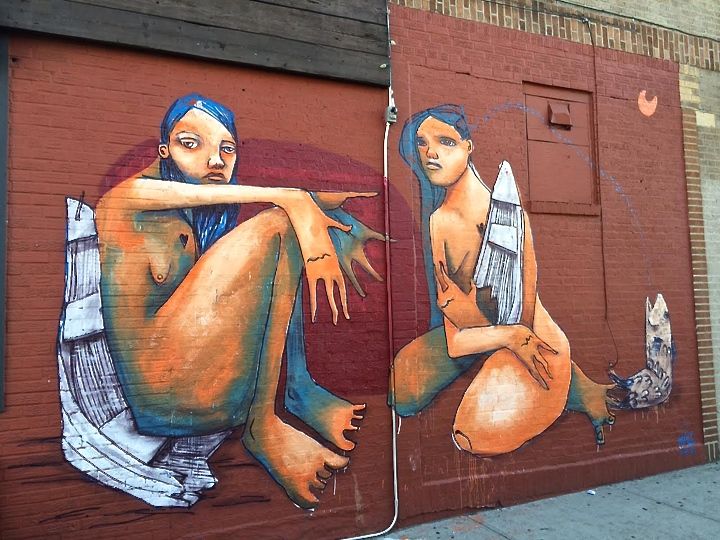 Noted Brazilian artist Mag Magrela recently spent a month in New York City. In partnership with AnnexB — a company focused on promoting Brazilian art in NYC — Mag Magrela painted several murals in different neighborhoods and presented her first NYC solo exhibit, Pindorama in Flames, at Galeria, a delightful gallery/cafe located at 43 Clinton Street on Manhattan's Lower East Side. Pictured above is Sem mais. The broken boat: eu tenho sue o pedaço que agora é meu in Long Island City. Here are several more outdoor murals:
"Pequenos atos de contra ataque," Astoria, Queens with the Welling Court Mural Project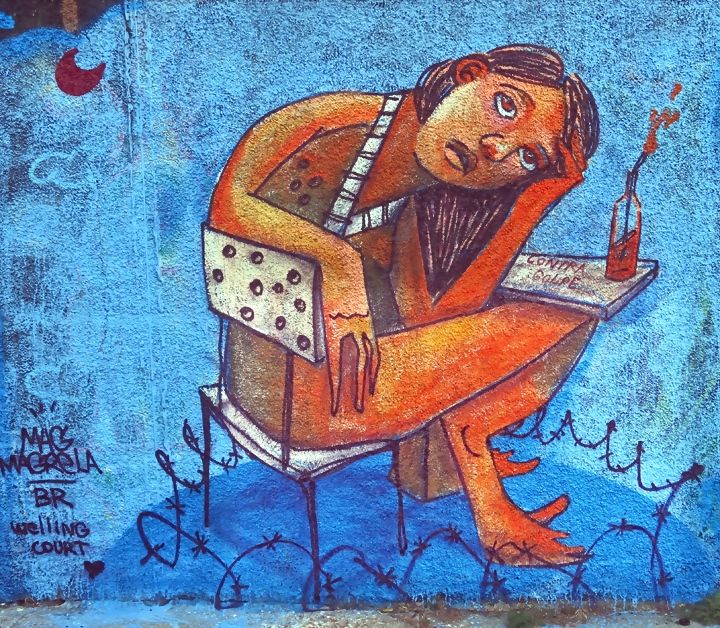 "Dá a cara à tapa," Bushwick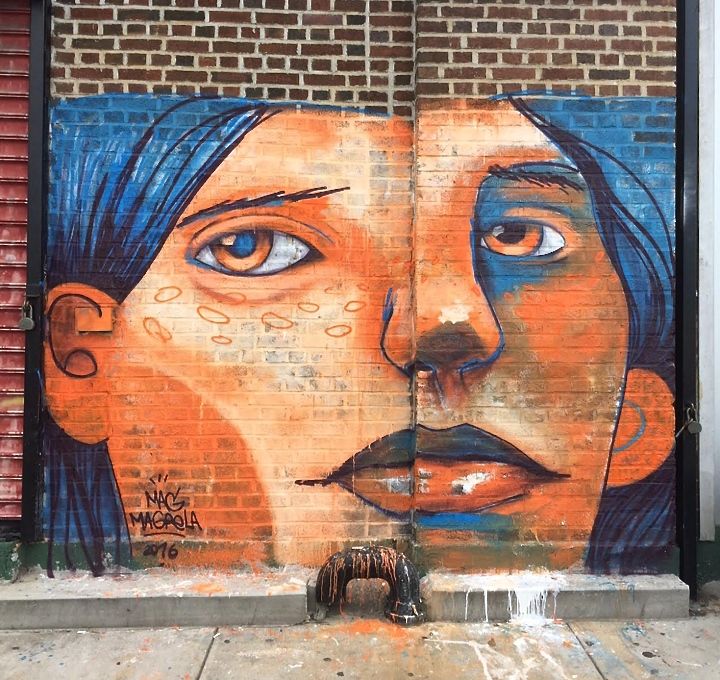 "A paixão das ancas," Brooklyn Brush X Mural Project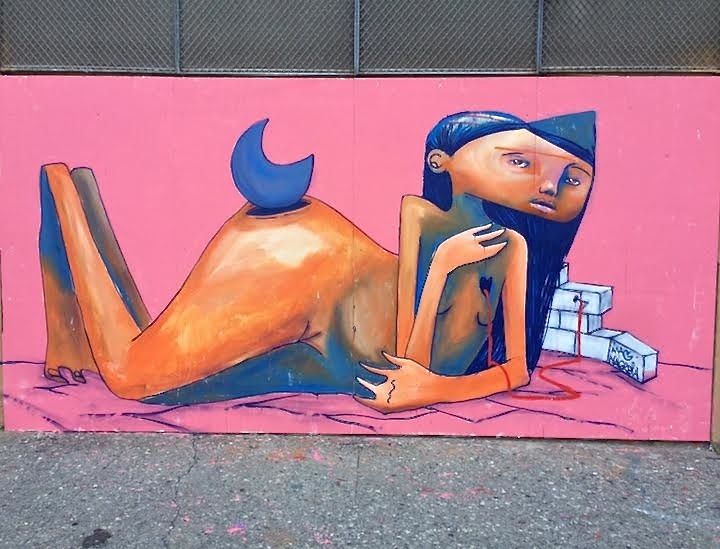 And from her exhibit Pindorama in Flames, at Galeria featuring works created during her NYC residency:
Linha de frente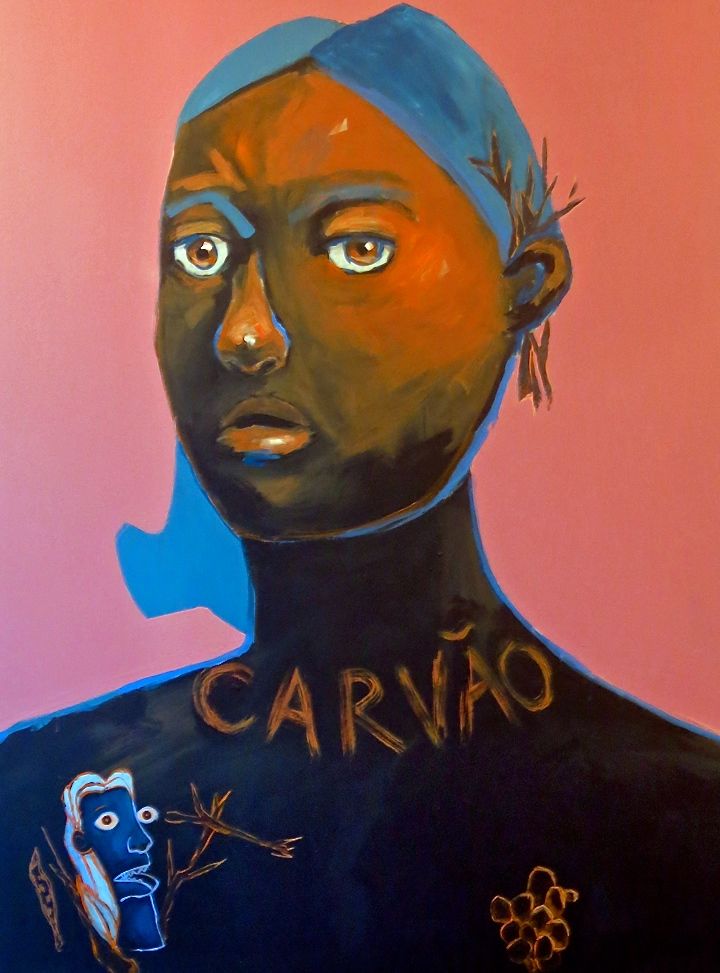 "Suadade de sertão encantado" —  with figure painted live to the right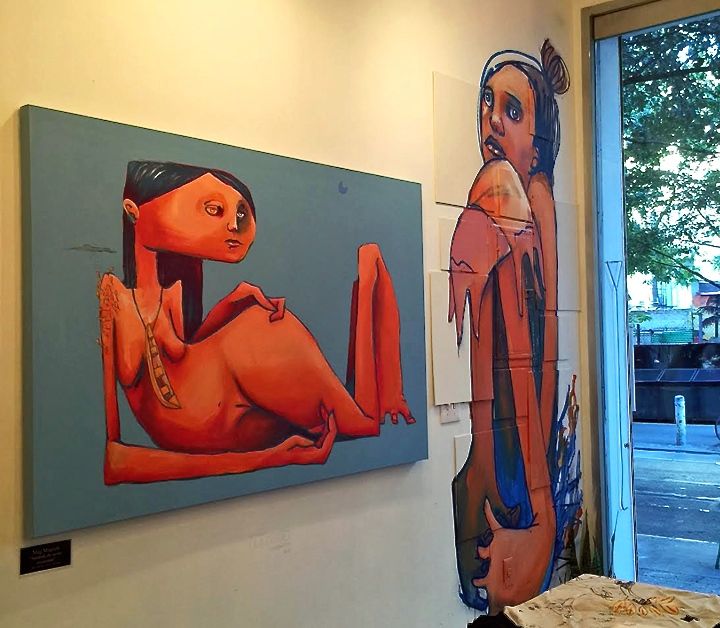 "Meu murk" – the artist's signature performance-installation at Brooklyn Brush, Brooklyn, New York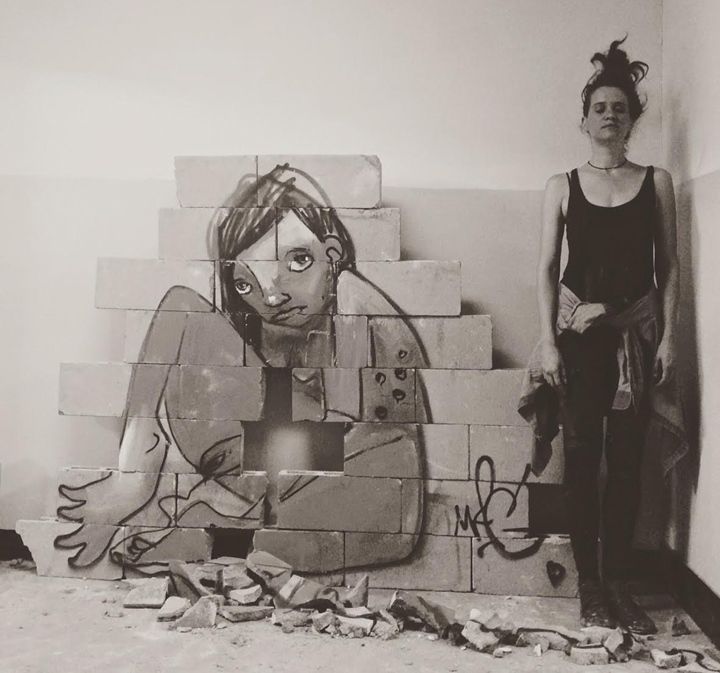 The exhibit at Galeria — featuring a range of works that address the dichotomy between the ideal Utopian world and the bitter real one — continues through September 15th.
Note: Mag Magrela is a featured artist in Alexandra Henry's documentary film Street Heroines. 
Photos: 1, 3, 4 & 7 courtesy AnnexB; 2, 5 & 6 Lois Stavsky