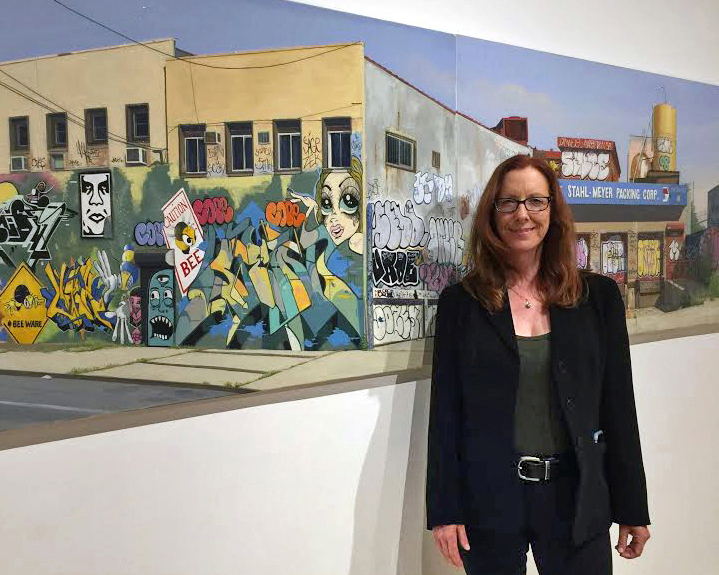 On view through June 26 at the Bronx Museum of the Arts is Bronx Focus: Paintings by Valeri Larko, an extraordinary visual ode to a borough whose landscape is rapidly changing. Among Valeri Larko's paintings are many that are infused with the Bronx's gritty graffiti. With her impeccable renderings of tags, throw-ups and pieces, the artist has immortalized our favorite art form in the borough that birthed it. On revisiting the exhibit last week, I had the opportunity to meet Valeri, who gave a tour of her exhibit.
We love the way you are keeping some of our favorite walls alive through your paintings. What spurred you to focus on this aspect of the Bronx?
I've always been interested in the urban landscape, and when I moved from New Jersey to New Rochelle — just a short drive from the Bronx — I discovered the just how rich the graffiti in the Bronx is. I think it is gorgeous, and I love how sites with graffiti always have great stories to tell.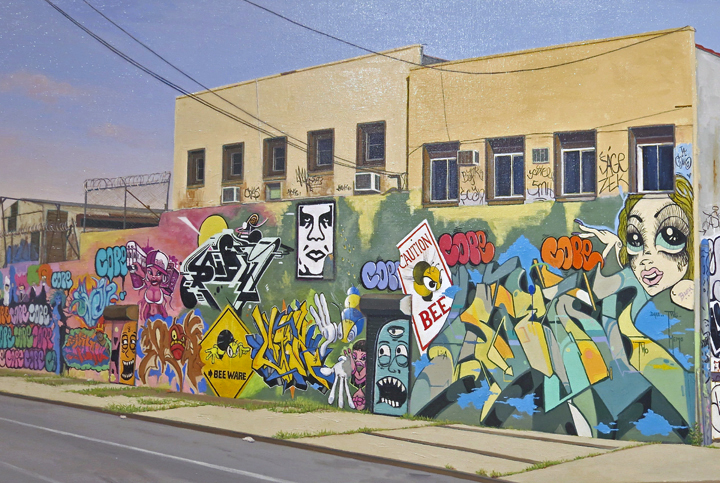 Can you tell us something about your process? How long does it take from beginning to end to create a painting?
Everything is done on location. If a site interests me, I begin with a quick pen and ink sketch in a small notebook using a uni-ball pen. If I then decide that I want to do a painting of the particular scene, I do an oil sketch of it. For most of my studies, I work on 300 pound watercolor paper that I staple to a board. For the larger version, I typically paint two to three months, also on location.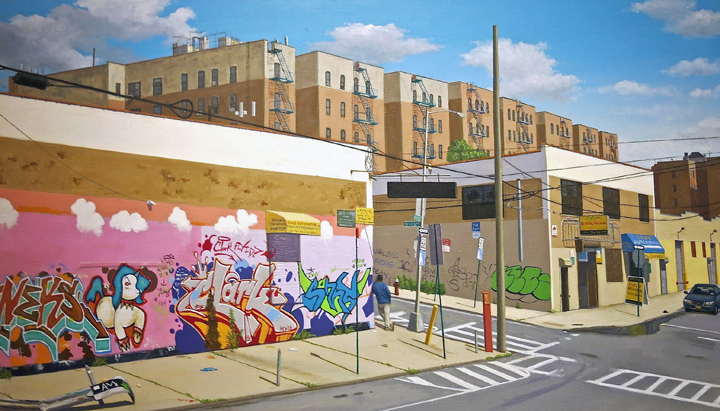 What are some of the challenges you face in producing this work?
The weather is, by far, my greatest challenge. The wind is my biggest enemy. My car is — many times — my only shelter, and that is where you will often find me painting, especially in the winter months.
How do the graffiti artists feel about what you are doing? 
They love it. If they see a blank surface at a particular space where I am painting, they will sometimes ask if they can leave their mark on it — to be included in my painting.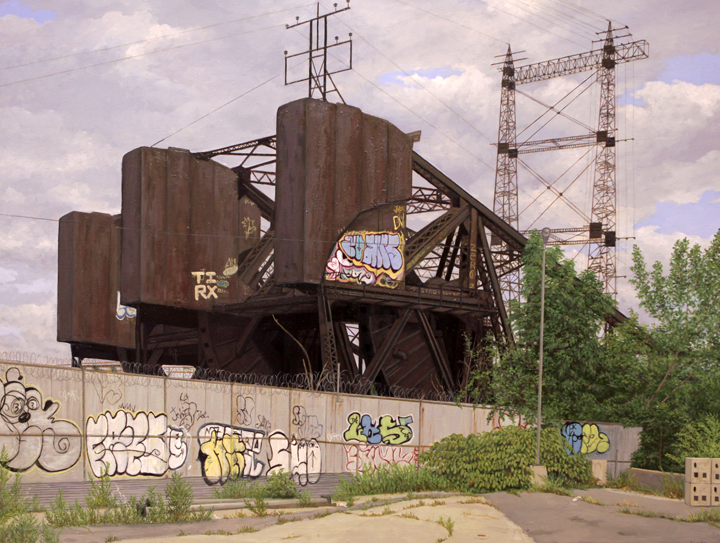 What is your most memorable experience of painting on location?
There are so many, but here is one that comes to mind: I had been working at a site for several weeks on Top Dollar, a painting of a trailer truck. Then one day when I showed up, I was surprised to find a very large boat in front of the truck. I could't imagine how it got there! Luckily, I had mostly finished the painting, and the boat seemed too clean, too pristine and too out of place to include. But a few days later, the graffiti artist SAET with his friend NARO showed up. Once SAET had christened the boat with his tag, it was totally transformed. And so I decided to add the boat to the painting. I was even thinking of doing a new painting of the boat. But that never happened!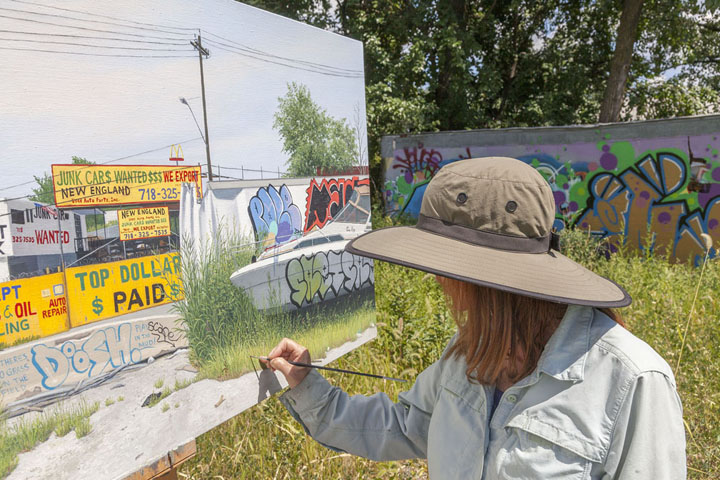 Why was that? Why didn't you get to do the new painting of the boat?
While I was still working on Top Dollar, Tommy — who was living in the Jay's Hot Dog Camper — informed me that the site was about to be demolished. That is one of the hazards of working on site. Whoa! I still needed at least a week to finish my painting. Luckily I found the guys doing the demolition work, and they agreed to give me one more week to complete my painting! It actually took me eight days, and within hours after I finished, everything on the site was demolished. And what about Tommy who had been living in the camper? He headed on a Greyhound back home to Kansas City where he and his sons had built two houses!

What's next? Are any walls calling you? Any sites that particularly intrigue you?
Yes! I discovered an abandoned golf course across from Co-op City. And since I don't know how much longer it will be around, I've been heading there as often as I can!
 What an incredible visual history you are creating!  And we are already looking forward to your upcoming solo exhibit at WallWorks in the fall.
Images
1. Valeri Larko — as seen last week — at the Bronx Museum
2. Ferris Stahl Meyer Diptych, close-up
3. Corner of Boone Avenye and 173rd Street
4. Bronx Drawbridge
5. Valeri Larko painting at Top Dollar
6. Top Dollar
Photo credits: 1-3 Lois Stavsky; 4 City-as-School intern Sol Raxlen; 5 John Wyatt & 6 courtesy of the artist; interview conducted and edited by Lois Stavsky with Sol Raxlen
Note: Hailed in a range of media from the Huffington Post to the New York Times, our Street Art NYC App is now available for Android devices here.