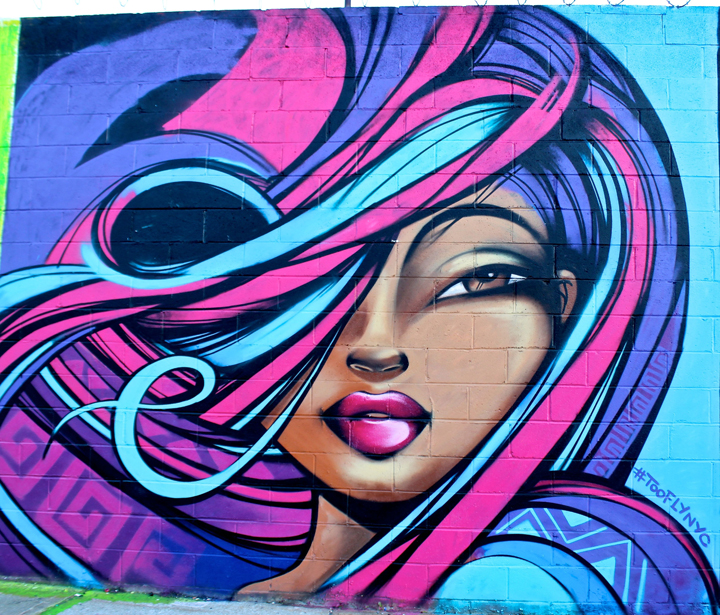 Organized by Garrison & Alison Buxton, the Welling Court Mural Project is back gracing Welling Court and its neighboring blocks in Astoria, Queens with a wonderfully diverse array of artworks. Here is a sampling of some of the completed murals, along with others in progress, as artists ready for tomorrow's official launch and block party.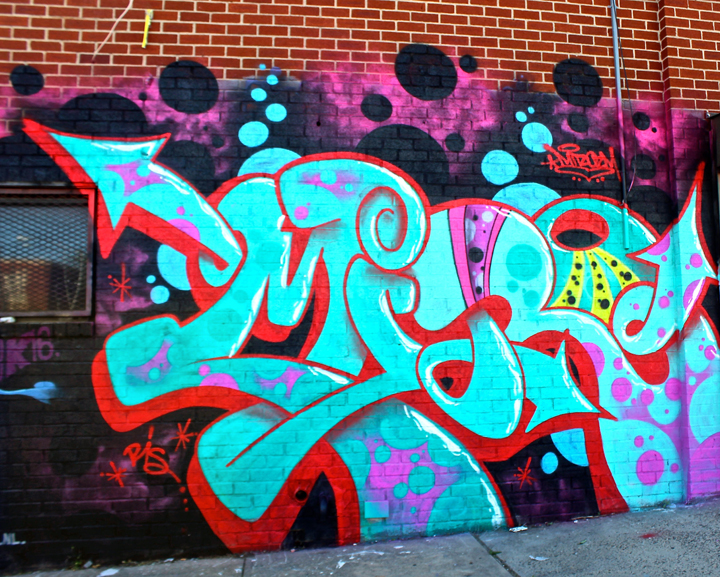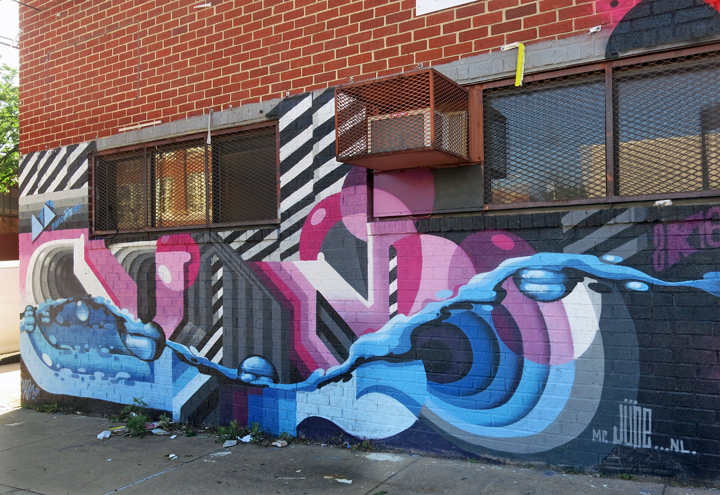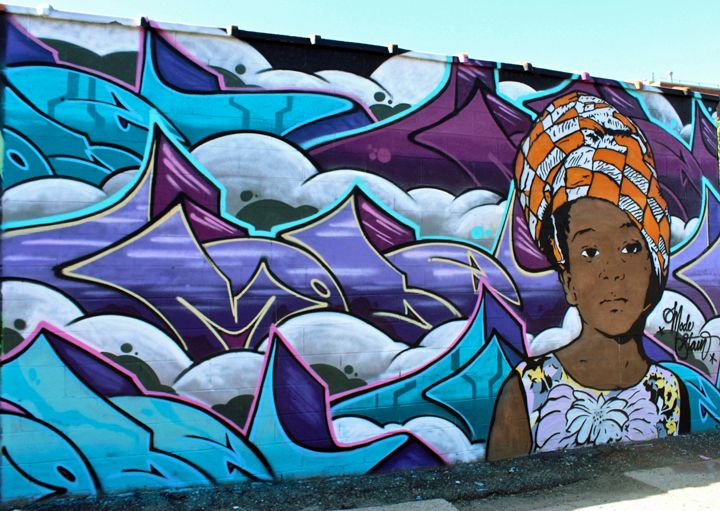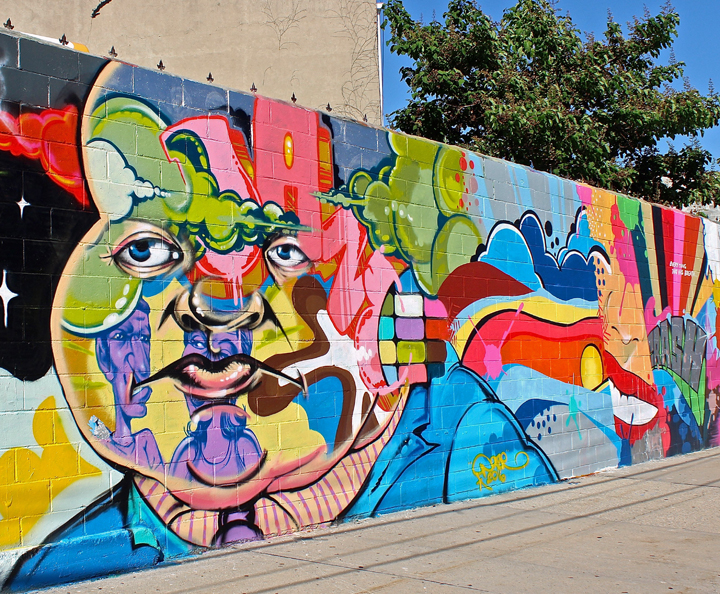 Vagabonddom at work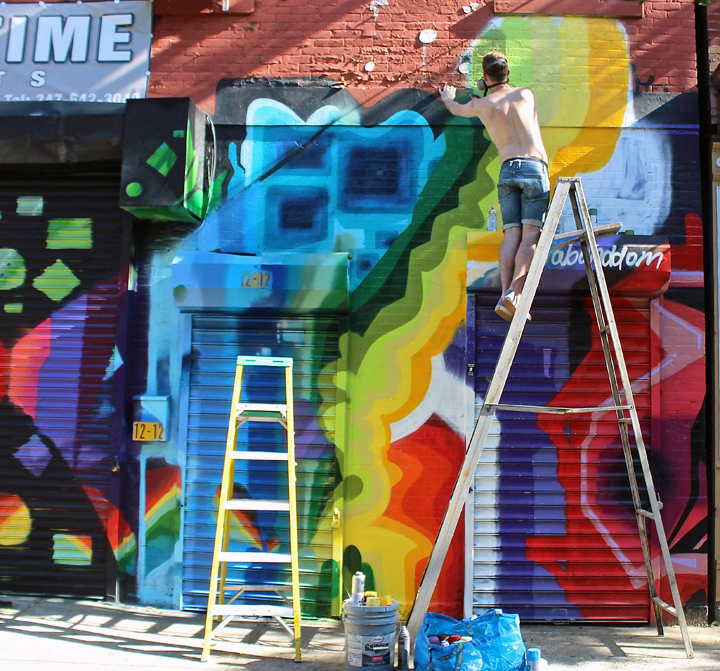 Tamara Heller for Crisis Text Line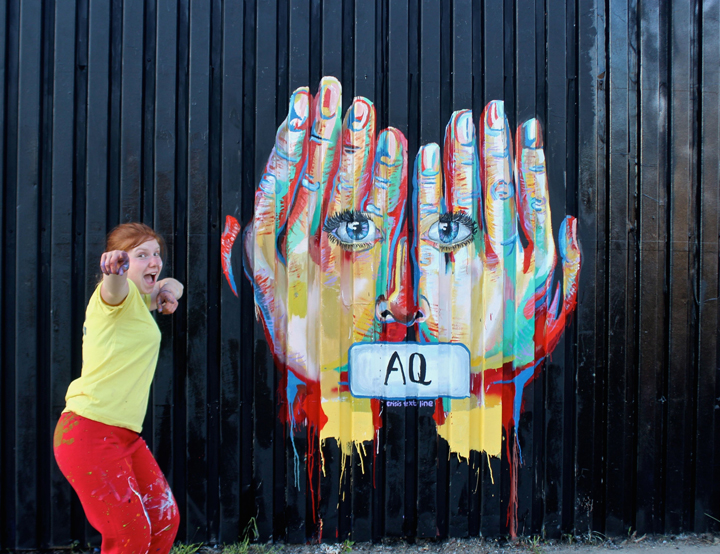 OneL NYC checking out his mural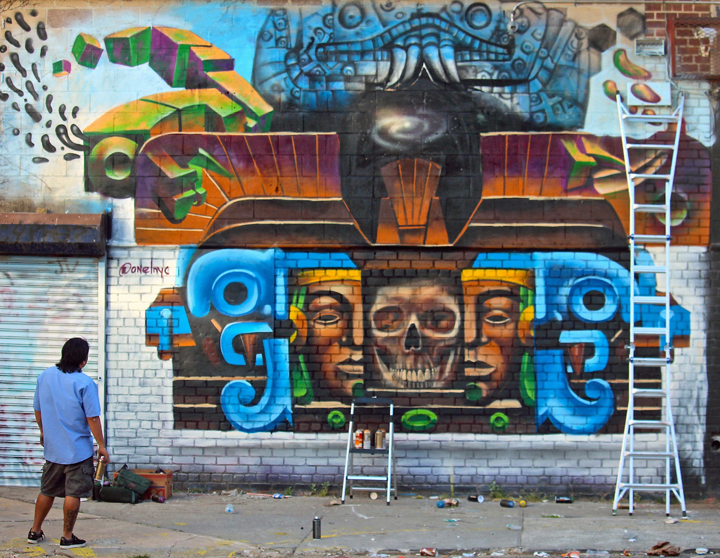 Magda Love, with her assistant Jamie, at work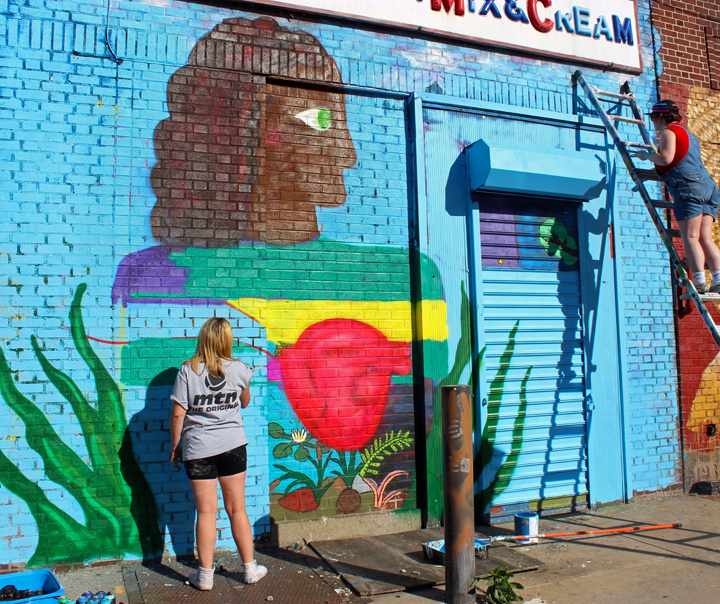 You can view the murals, meet the artists and join the festivities tomorrow — Saturday — from 12-8 along 30th Ave and 12th Street and neighboring blocks.
First image features Toofly, work in progress to be completed tomorrow, Saturday
Photo credits: 1, 2 4-9 Tara Murray; 3 Lois Stavsky
Note: Hailed in a range of media from the Huffington Post to the New York Times, our Street Art NYC App is now available for Android devices here.