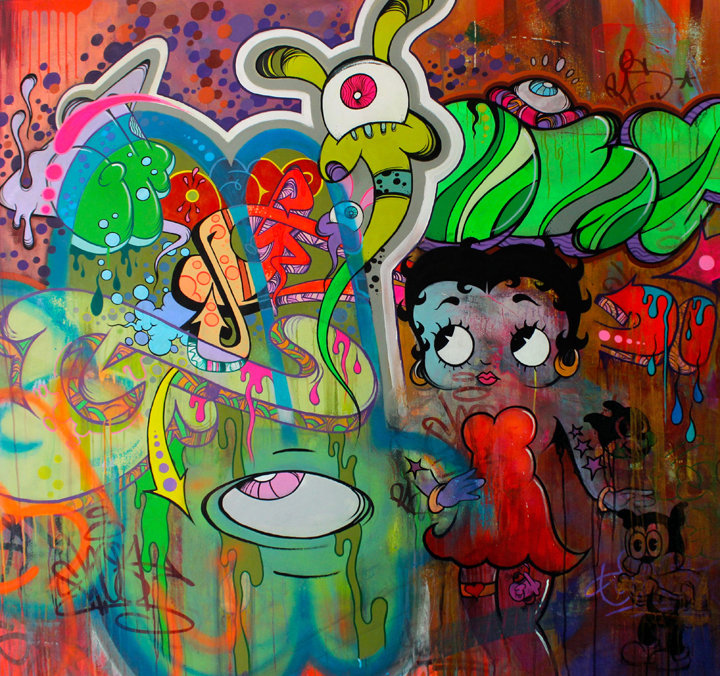 While visiting the Bushwick Collective on Thursday as it was readying for its 5th Annual Block Party, we had the opportunity to spend some time in its wondrous pop-up museum at 198 Randolph Street. The brainchild of Bushwick Collective founder Joe Ficalora, it showcases an extraordinary array of works by Bushwick Collective artists, along with art by community members, local youth, Parsons School of Design at the New School students and more.  We also had the chance to speak to the Bushwick Collective Museum's director, Asja Gleeson.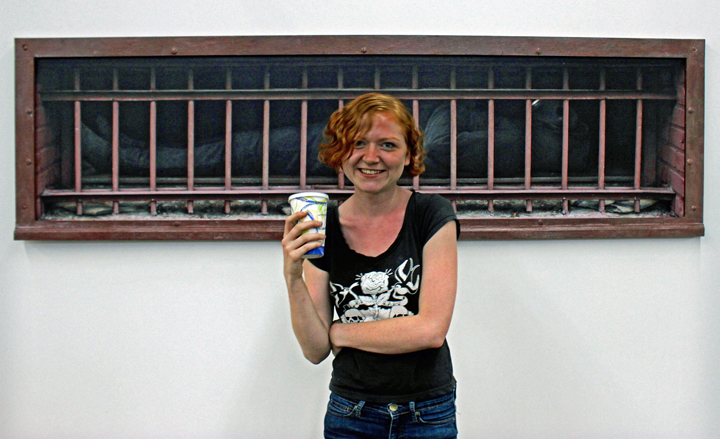 This is all so amazing! There are works here by artists who've exhibited in museums, along with art by children who live in the neighborhood. Just about every art genre and style is represented here. How did you connect to so many diverse artists?
Joe Ficalora simply gave me a list of the folks he'd already reached out to. In the five years since he's founded the Bushwick Collective, he's made so many wonderful connections.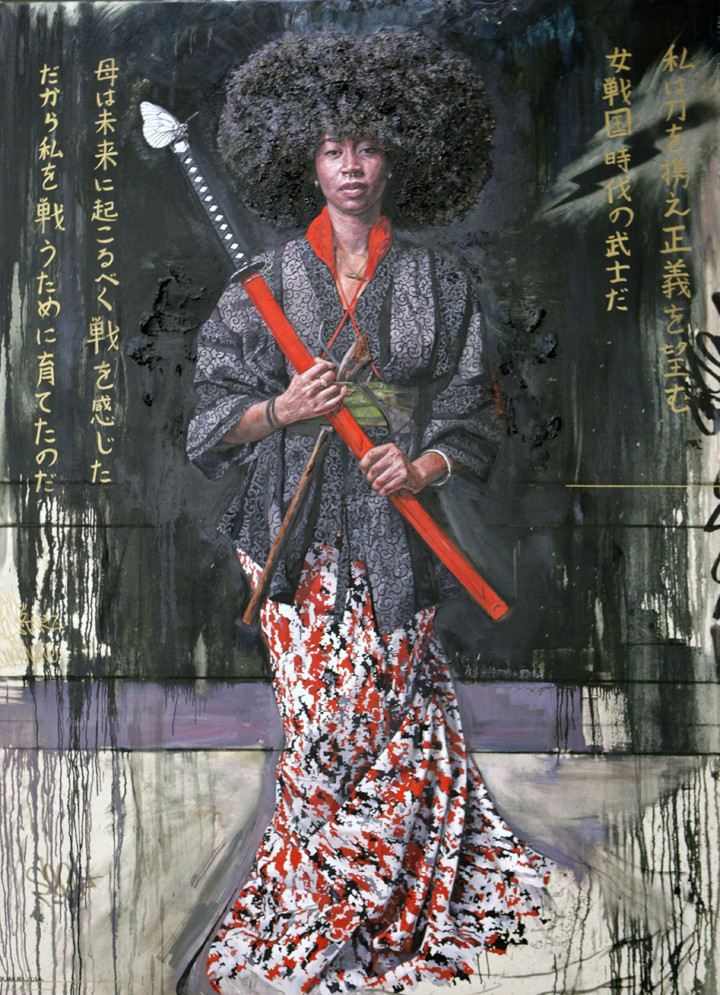 How did you connect to Joe? 
Dan Witz introduced me to Joe two years ago, and I worked with Joe and Dan on the exhibit for the Collective's 3rd Annual Block Party.  The experience was so fantastic that I was thrilled to have an opportunity to be involved once again with the Bushwick Collective.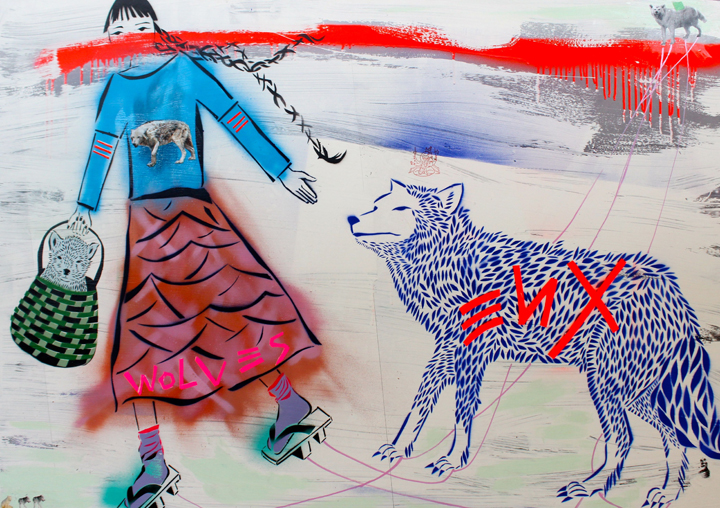 As director, what are some of your responsibilities in managing an exhibit of this scope?
I had to contact all the artists and make sure that their work arrived in a timely fashion. I assisted Stan Sudol  the director of the Mana Urban Arts Project, in installing the works. And, basically, I was in charge of organizing the exhibit and assuring that it runs smoothly.
What — would you say — was your greatest challenge?
Getting it all together in the span of a week.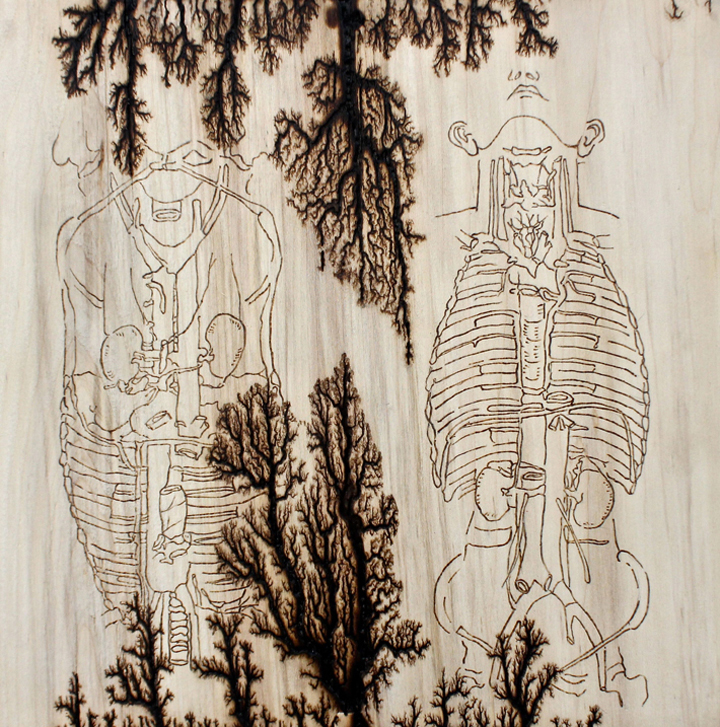 That's quite an accomplishment! Have you an academic or professional background in art? 
Both my parents are artists, and I studied Art History and related fields at Bard College at Simon's Rock. I've also worked in several Chelsea galleries.
How does working here differ from working in Chelsea?
It's more of a labor of love here! The pace is faster, and there's far more community involvement here in Bushwick than in Chelsea.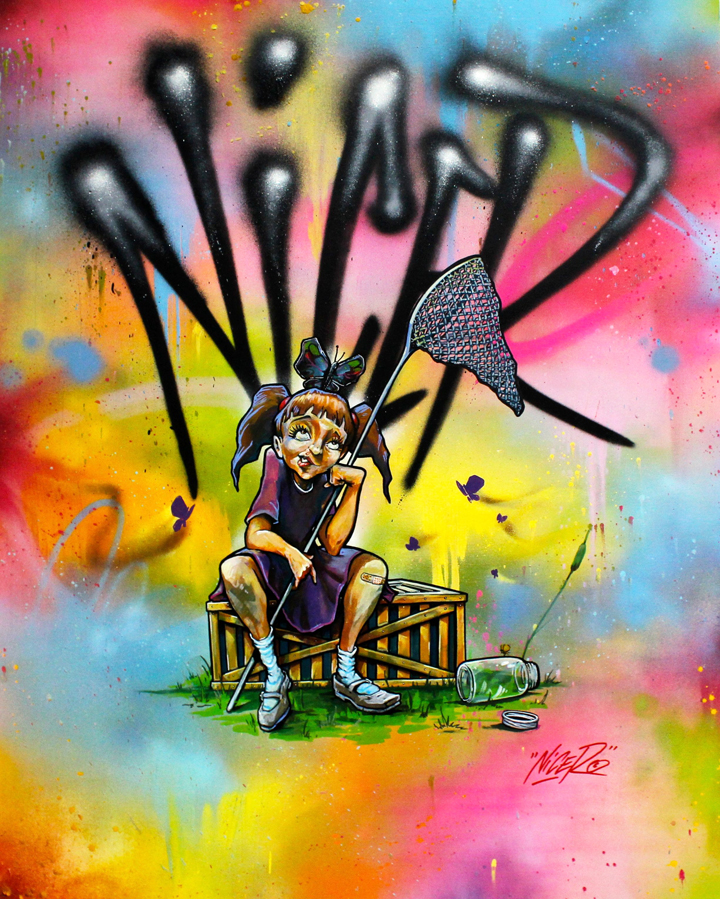 What is your impression of the art on exhibit here? Have you any favorites?
I'm so impressed by the quality of it all. There are so many wonderful pieces. Among my favorites is the one by Enx. It speaks to me!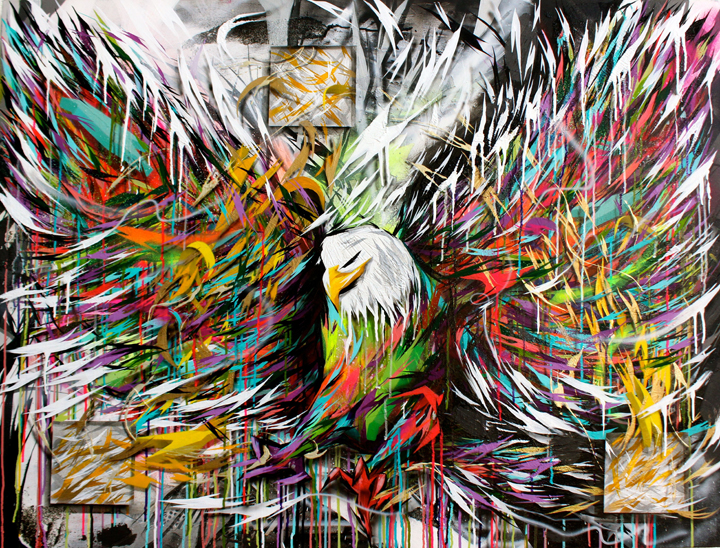 How can folks see this exhibit? It's an amazing opportunity to not only view such an eclectic selection of quality artworks, but to purchase art at remarkably reasonable prices — with all proceeds going directly to the artists.
It remains open to the public from 10am-5pm through the weekend. 
Images
2. Dan Witz, with director Asja Gleeson
3. Tim Okamura
4. Enx
5. Anna Orcutt-Jahns
7.  See One
Photo credits:  1, 2, 4 – 7 Tara Murray, 3 City-as-School intern Sol Raxlen; interview conducted and edited by Lois Stavsky
Note: Hailed in a range of media from the Huffington Post to the New York Times, our Street Art NYC App is now available for Android devices here.