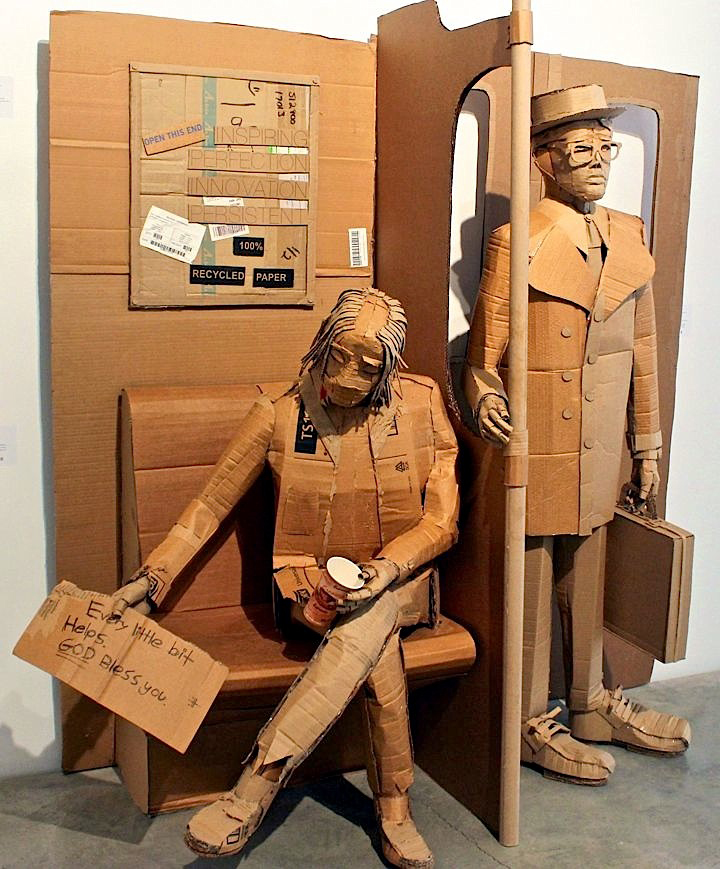 Since 1923, The Scholastic Art & Writing Awards have identified, celebrated and fostered the talents and visions of our nation's teens in grades 7-12. Works by this year's winners remain on exhibit through this week at the Parsons School of Design at The New School and at Pratt Institute's Manhattan Gallery. Pictured above is Subway Story, a cardboard sculpture, fashioned by 16-year old Shaun Rogers. Here are several more artworks reflecting not only extraordinary talent, but a strong social consciousness, as well.
Vanessa Anthony, Collateral Damage, age 16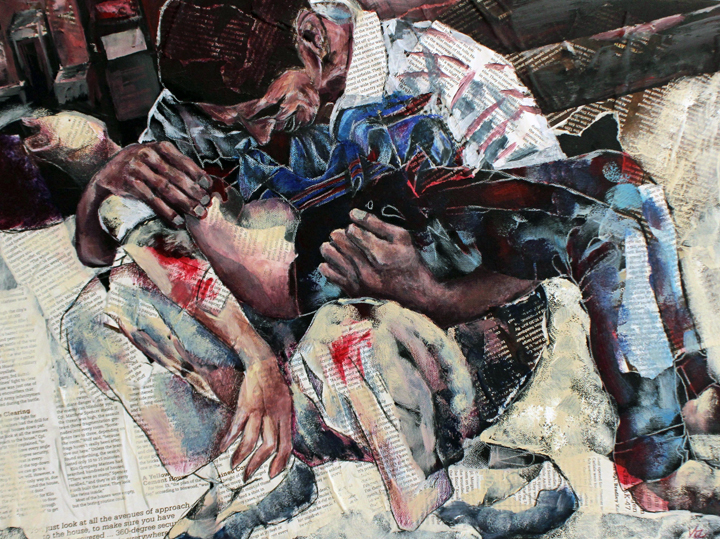 Sophia Cai, Faces of Baltimore, age 16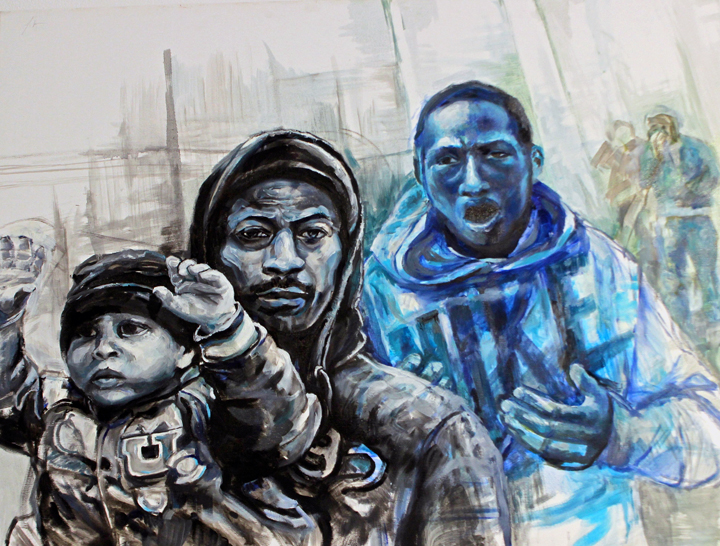 Alexis Peabody, Black Lives Matter, age 18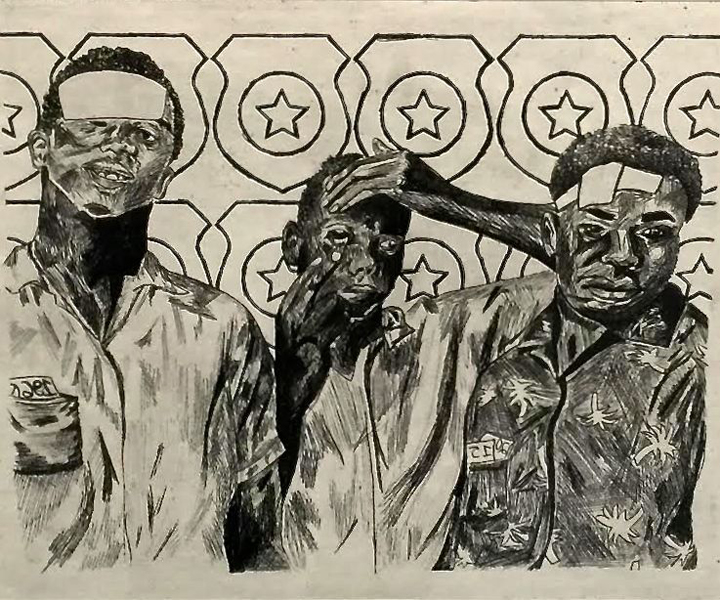 Eli Lederberg, The Presidentials, age 17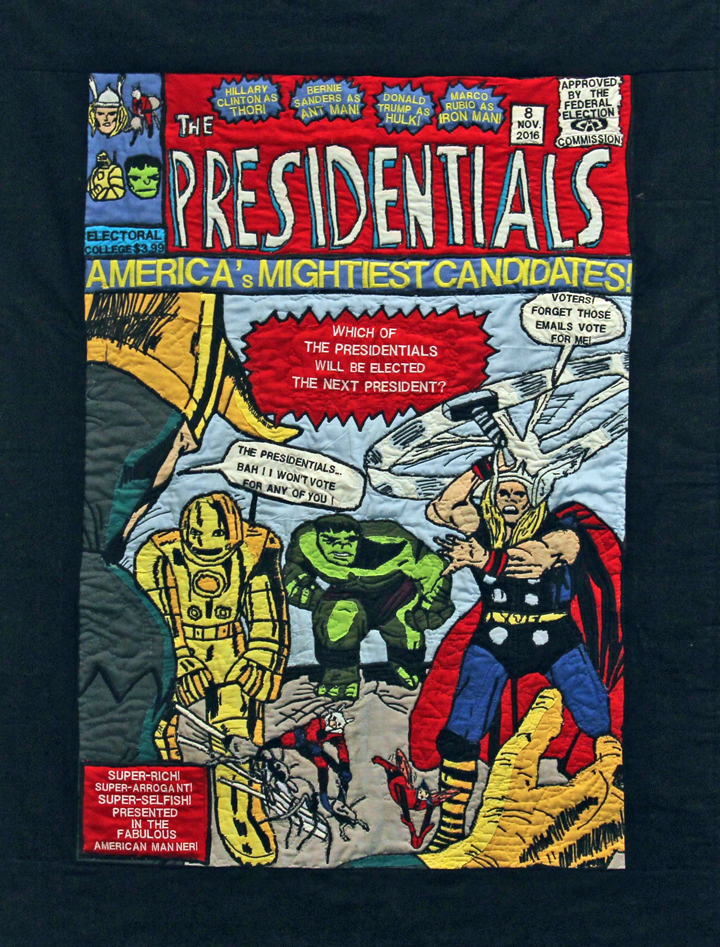 Ryan Sundada Wong, Insatiable Appetite, age 15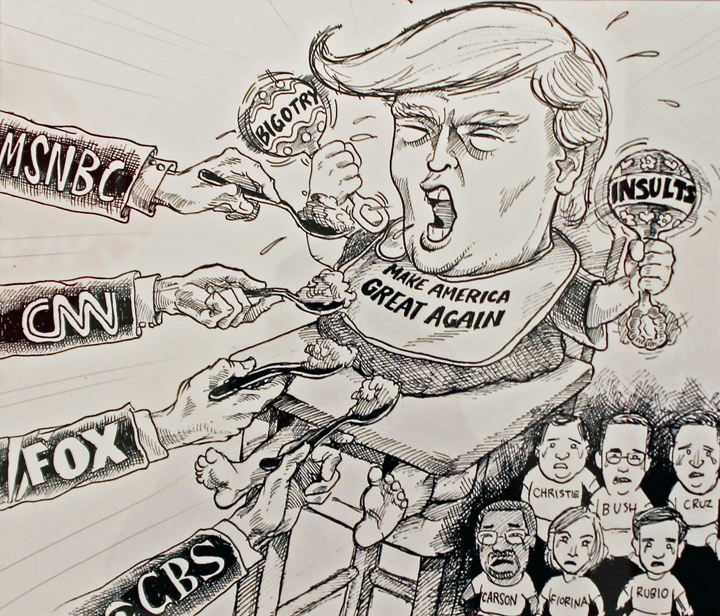 Presented by the Alliance for Young Artists and Writers, Art.Write.Now.2016 remains on view through this week. Parsons School of Design at The New School is located at 66 Fifth Avenue at 13th Street in the Village, and Pratt Institute's Pratt Manhattan Gallery is just up the block at 144 West 14th Street.
Photo credits:  1, 2, 5 & 6 Tara Murray; 4 Lois Stavsky