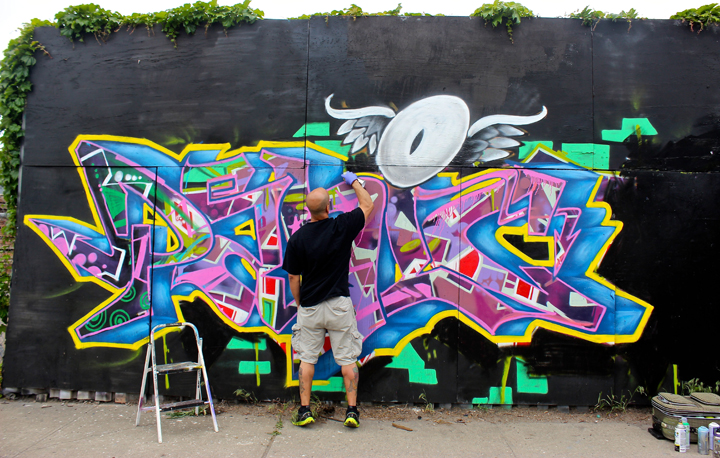 We love how the walls at Brooklyn Reclaimed — under the curatorial direction of Meres One — have become rotating outdoor canvases.  Pictured above is Panic Rodriguez at work. Here are a few more recent murals —  some captured while in progress, and others when completed.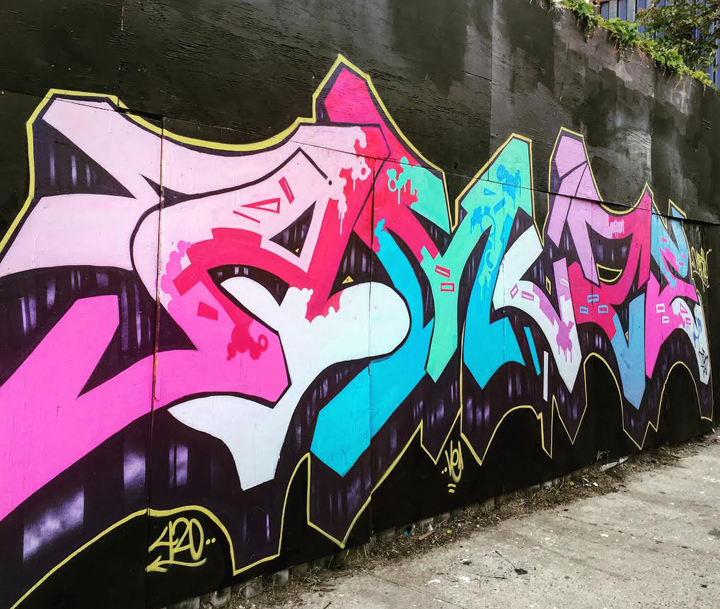 ZA One at work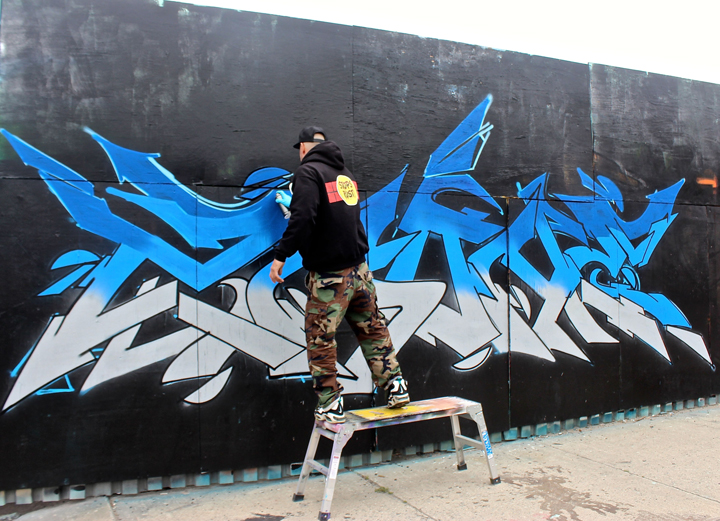 Kais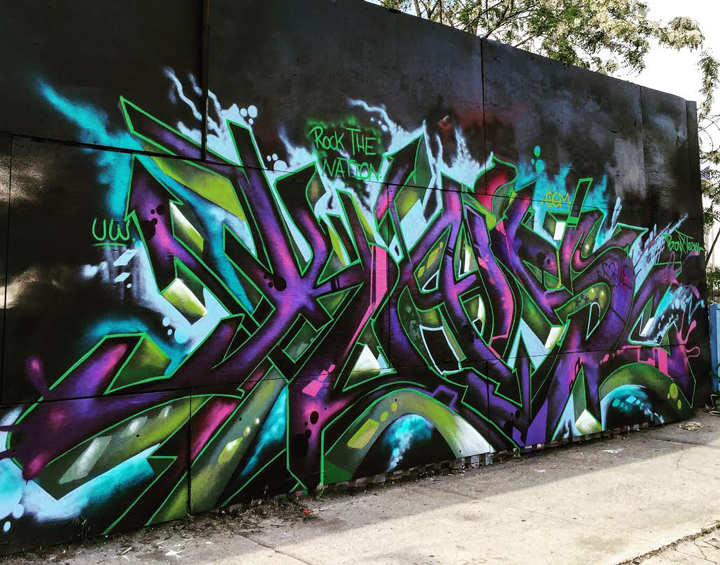 Wore at work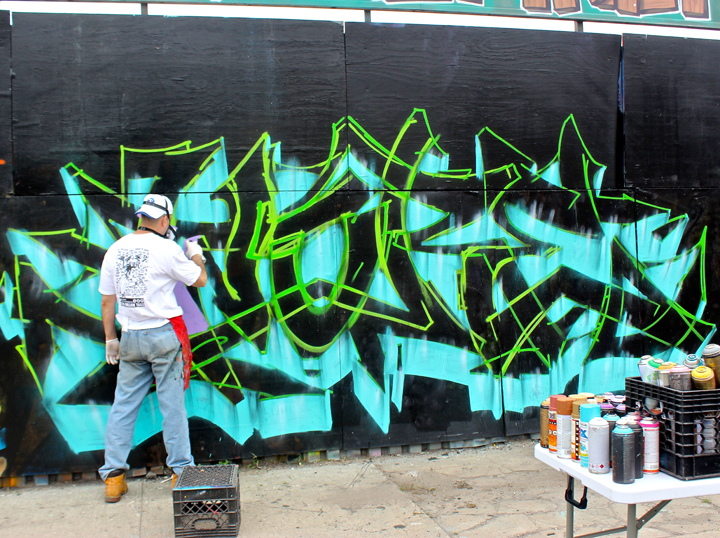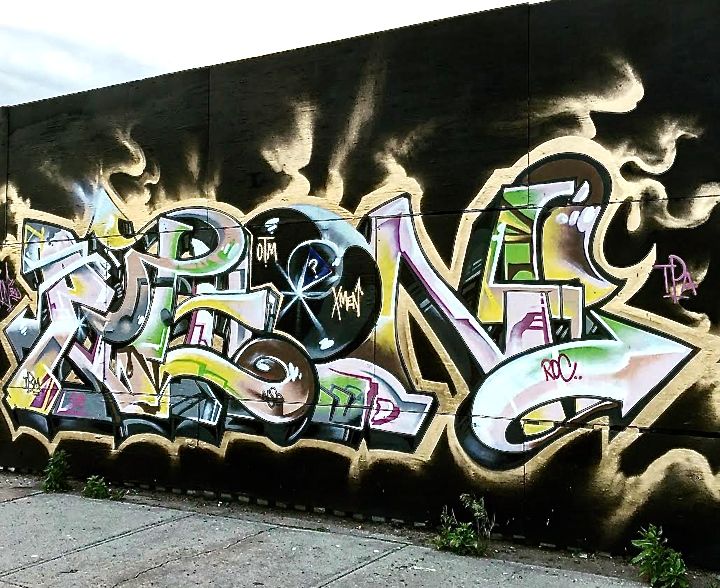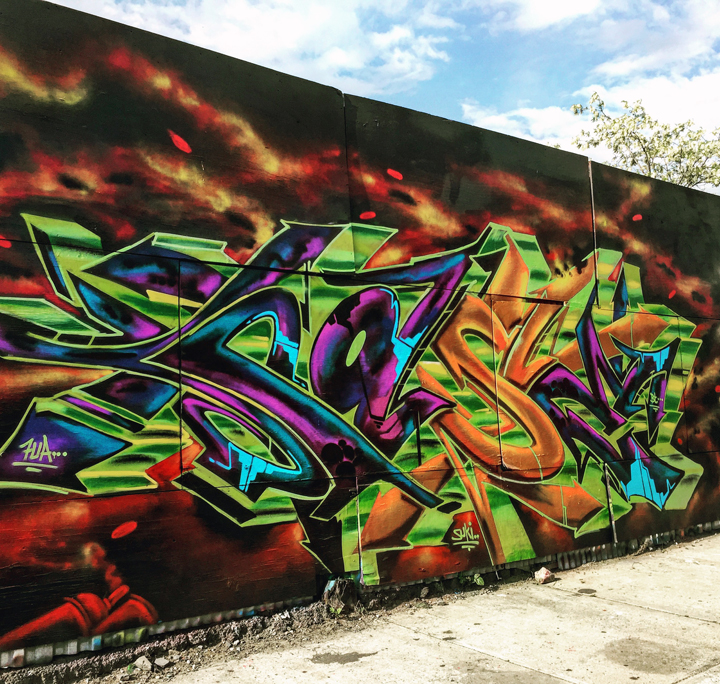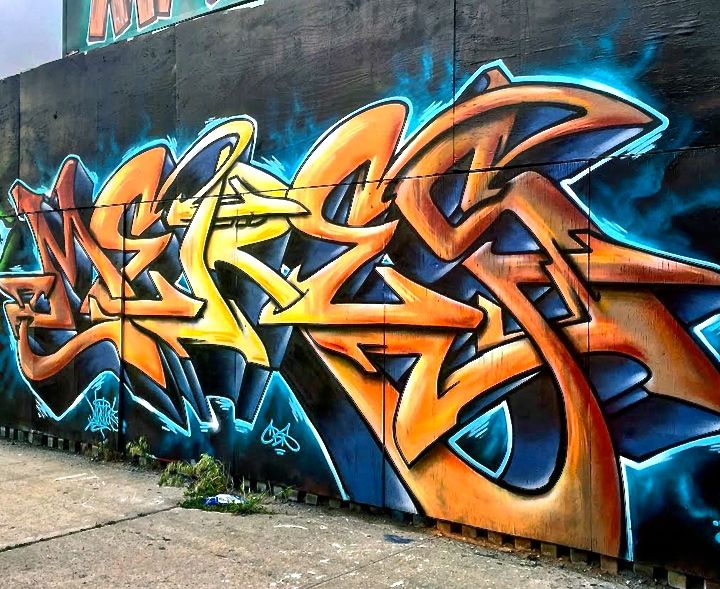 Photo credits: 1, 3 & 5 Tara Murray; 2, 4, 6-8 Lois Stavsky
Note: Hailed in a range of media from the Huffington Post to the New York Times, our Street Art NYC App is now available for Android devices here.