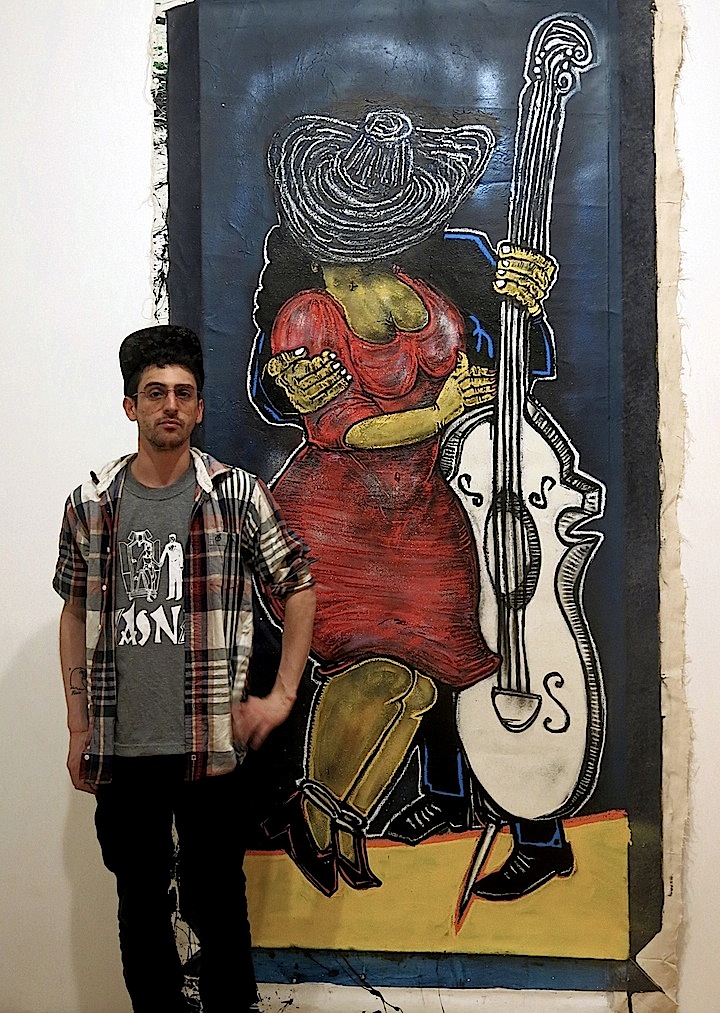 On view through tomorrow at 548 West 28th Street is Urban Reference, an engaging exhibit of works in a variety of media by Lorenzo Masnah, Alex Seel and Guillermo Perez.  When I visited earlier this week, I had the opportunity to speak to Lorenzo.
Just what is going on here?
When an opportunity to exhibit art in this space came our way, we decided to launch a show on the theme of urban life. It is what we know best!
There seem to be a few different motifs going on here.
Yes! Alex's photos were shot in Colombia's capital city, Bogota. He spent several weeks there working on a documentary focusing on the city's street life  Highlights include: live bombing by APC members, including Stinkfish; an interview with Bogota's legendary MC, Manny from the underground rap group, Crack Family and advice from assorted characters who dwell on the streets of Bogota.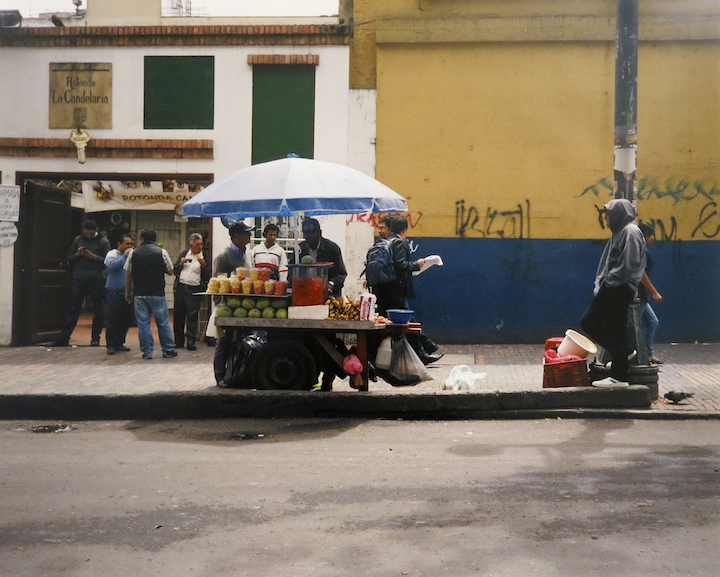 And what about Guillermo Perez? I love his paintings.
Guillermo Perez was born in the Dominican Republic into a family of master painters. On exhibit are his small works referencing people he's met in the urban sphere.
How did you all three meet?
A number of years back, we shared the same living space in Bushwick — before the neighborhood became so gentrified.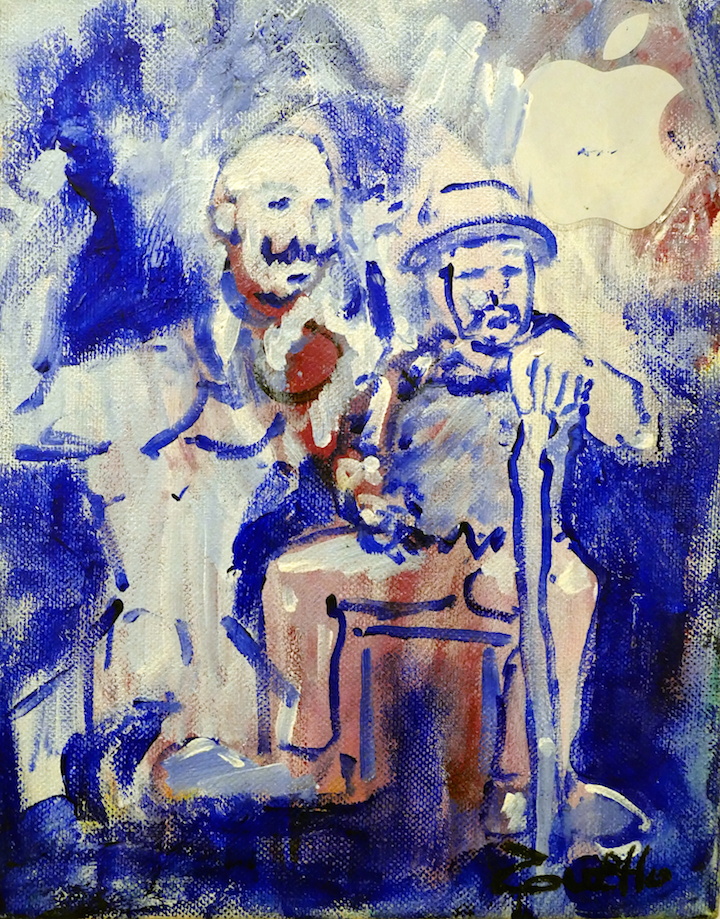 You are continuing your series of dancers and musicians here, along with new works with a distinct urban flair and outsider sensibility.  What are your primary media?
I work with the "tools of the trade," — Mean Streak markers and paints on a huge range of surfaces. And I find myself incorporating graffiti elements.
 How did you get the word out about the exhibit — on such short notice?
Largely through Instagram and Facebook. And, of course, we let all our close friends know.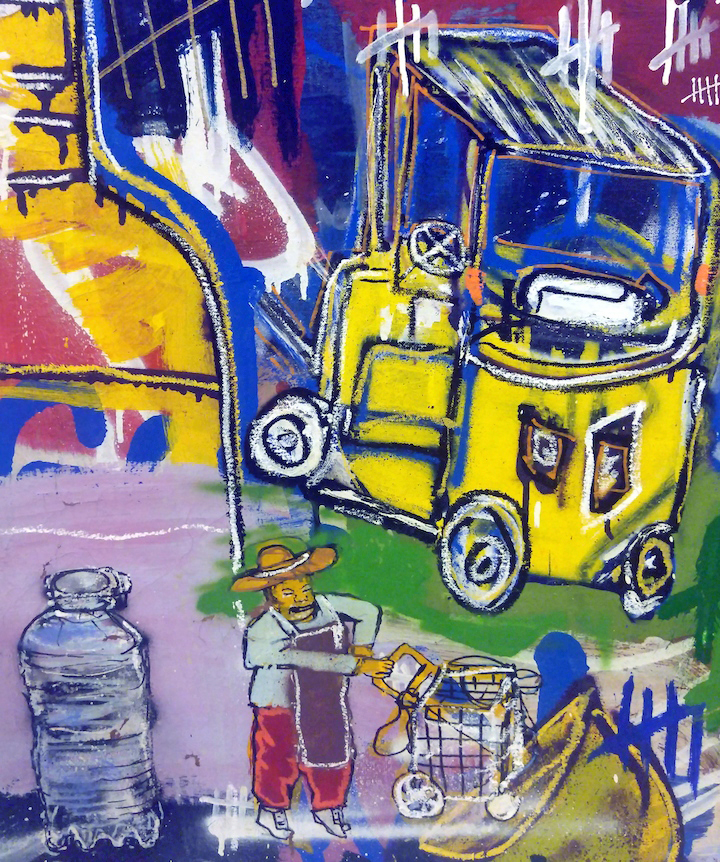 How can folks see the exhibit?
It will continue through tomorrow, Friday. We are on the third floor of 548 West 28th Street between 10th and 11th Avenues.
Note: Lorenzo can be contacted at thirdwolrdpirate@gmail.com to confirm a visit
 Images:
1.  Lorenzo Masnah
2.  Alex Seel
3.  Guillermo Perez
4.  Lorenzo Masnah, close-up
Interview conducted and edited by Lois Stavsky
Photo credits: 1 Lois Stavsky; 3 Dani Reyes Mozeson & 4 courtesy of  Lorenzo Masnah
Note: Hailed in a range of media from the Huffington Post to the New York Times, our Street Art NYC App is now available for Android devices here.