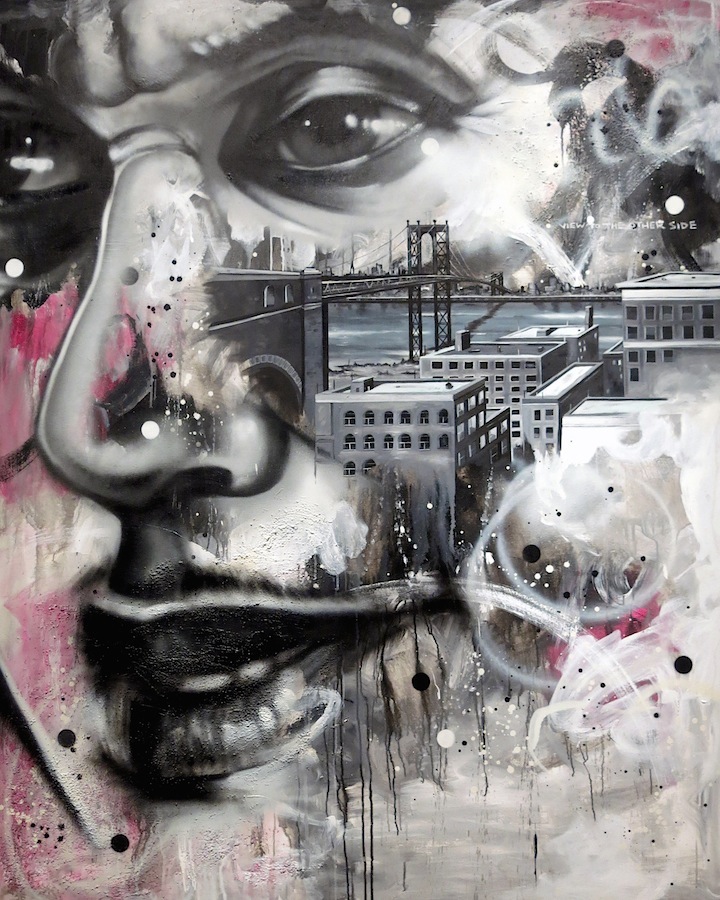 The City Is My Muse, featuring new works, along with older paintings and memorabilia, by the legendary Chris "Daze" Ellis, opened this past month at the  Museum of the City of New York.  Curated by Sean Corcoran, the paintings on exhibit — depicting NYC's streets, subways, landmarks and ordinary folks — exude an expressive, soulful energy. Here are a few more:
Cyclone Drop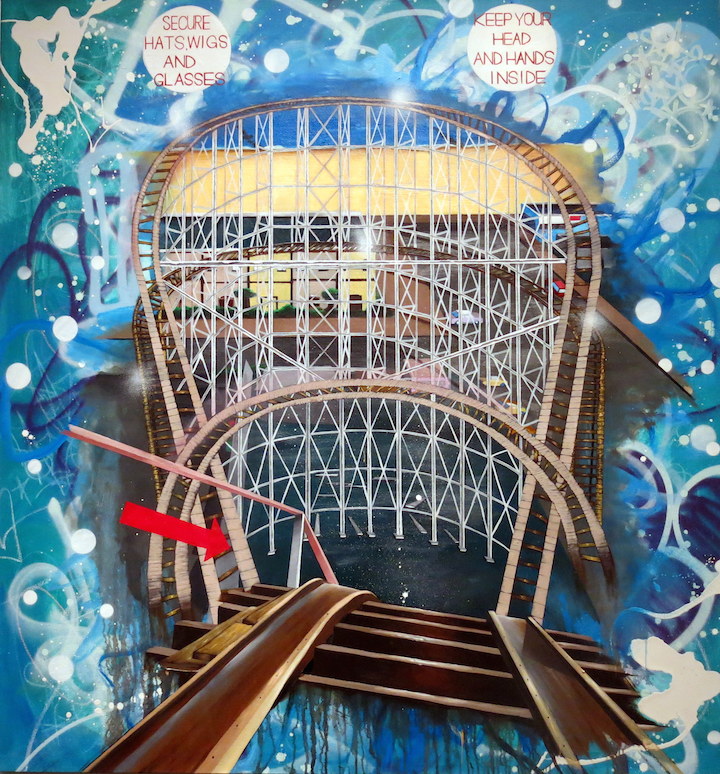 The 7 Yard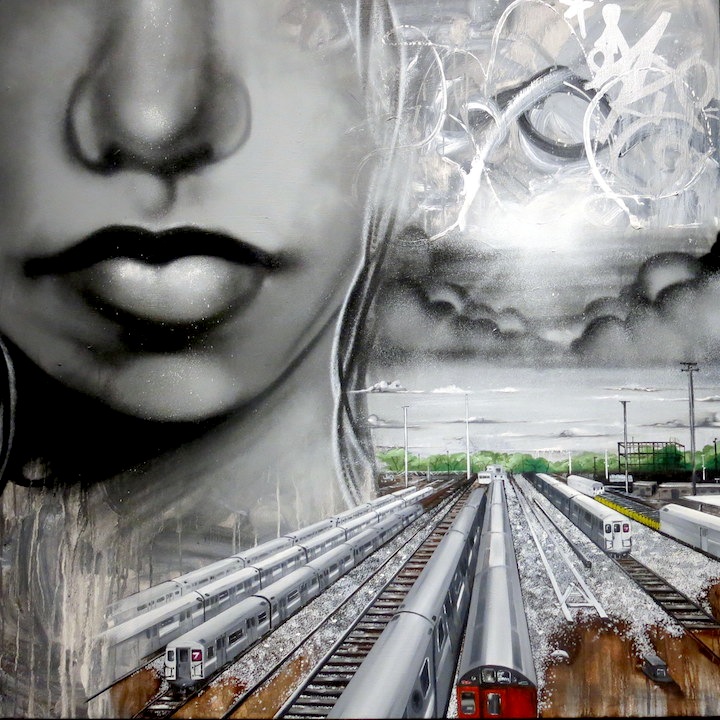 Queensborough Plaza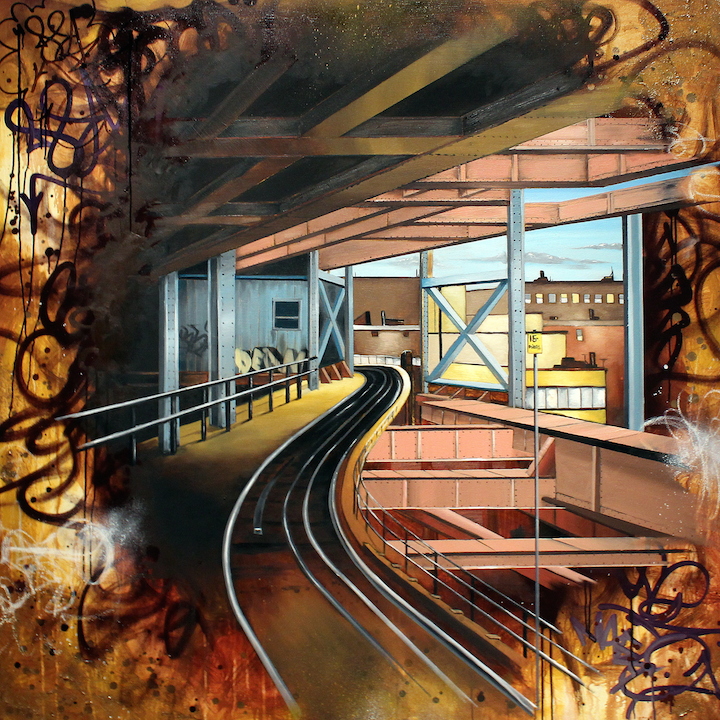 Daze with his painting Whitlock Avenue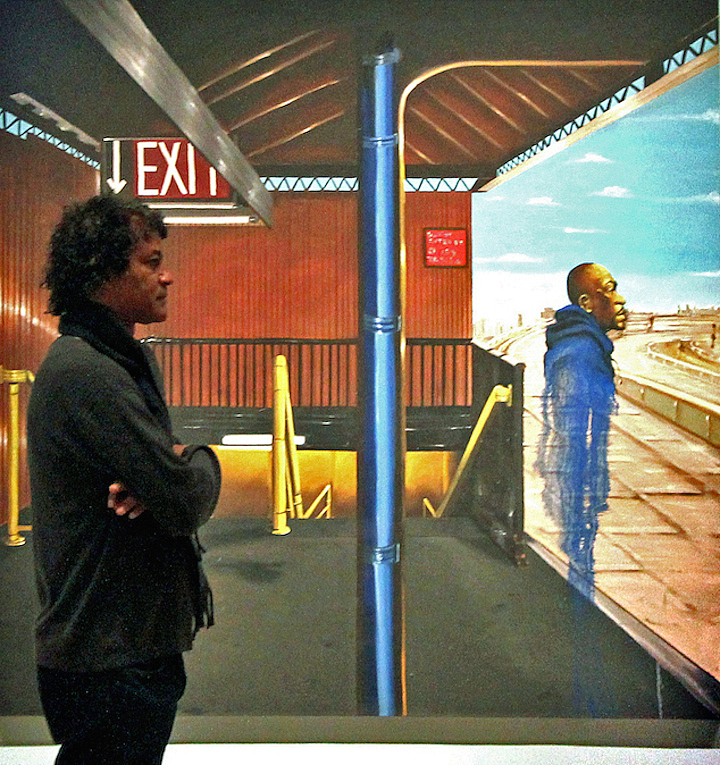 Tomorrow evening — December 8 — at 6:30 pm, Daze will be joined by Jane Dickson and Lee Quinones in a discussion about how New York City's environment, culture and daily life have inspired their work. Curator Sean Corcoran will moderate the panel. Use Code ART1 for discount tickets here.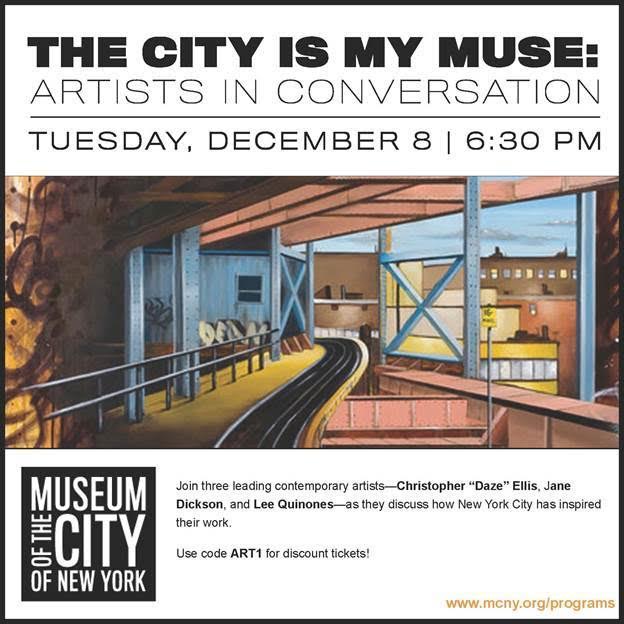 The Museum of the City of New York is located at 1220 5th Avenue.
Photo credits: 1-3 Lois Stavsky; 4 & 5 Tara Murray