Last month, I had the opportunity to meet up with the young, wonderfully talented Danish artist Andreas Welin while he was painting in Bed-Stuy during his recent visit to NYC.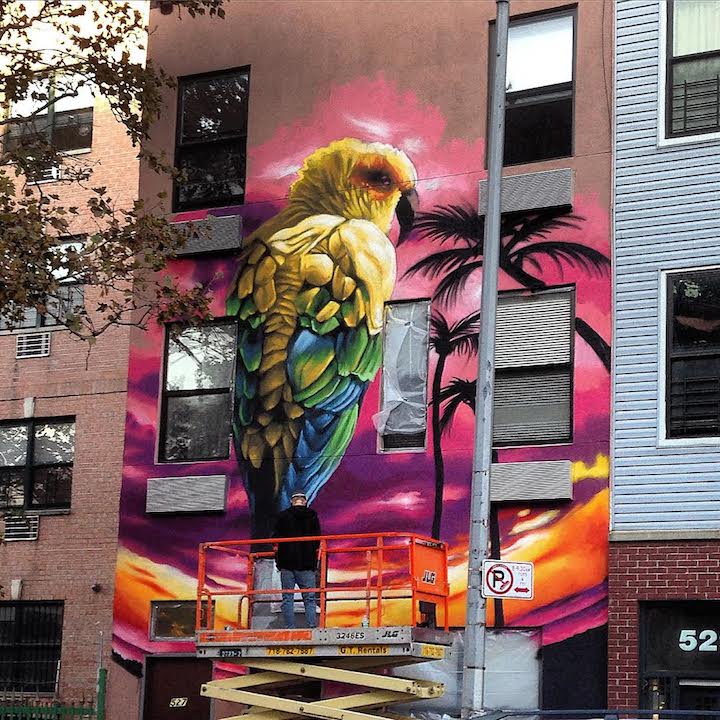 When and where did you first hit the streets?
I was 18 when I first painted on the streets. It was in my native Sønderborg, a small town in Southern Denmark.
What inspired you to hit the streets?
I was inspired by the art and graffiti that I saw on the streets. And L:Ron, a first generation Danish writer and rapper, helped me get into the graffiti scene.
Any early memories that stand out?
When I was 13 years old, I came upon a parking lot filled with all kinds of graffiti styles. I was amazed!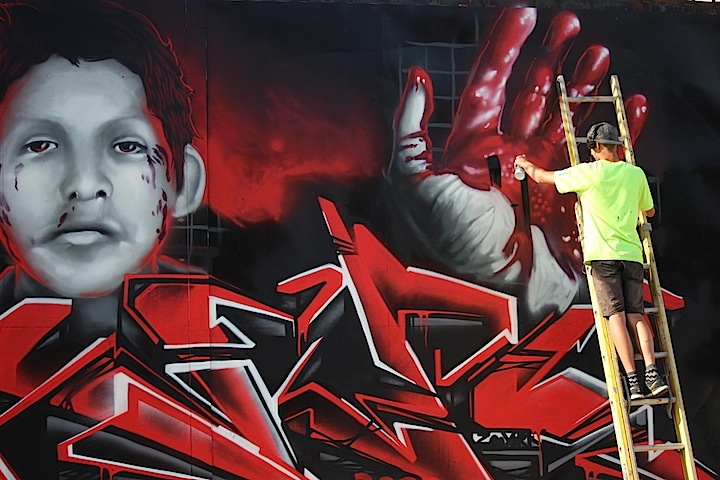 When you began painting, did you paint on your own? Or were you with a crew?
For four years, I painted with the SBP Sonderbronx Punks graffiti crew.
What about these days? Do you prefer working alone or collaborating with others?
I love collaborating, but I'd rather be commissioned to paint on my own.
Any particularly risky moments?
Bombing is always risky.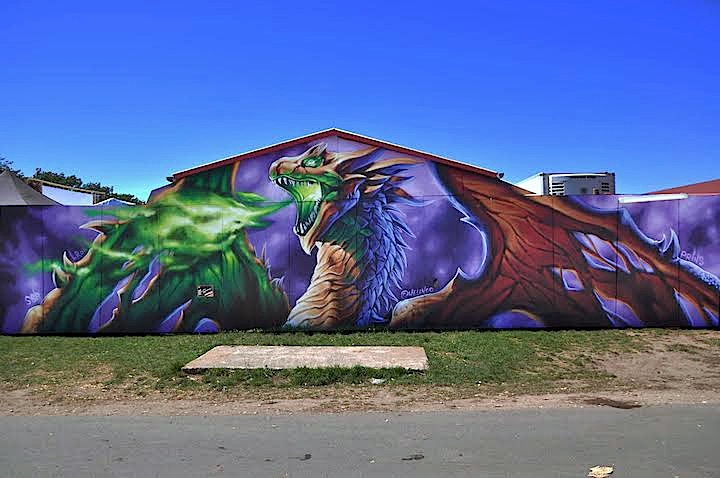 How does your family feel about what you are doing?
They love it! My mom is a designer and my father was an artist. Both my parents are supportive.
What percentage of your time is devoted to art?
My mind is always on art. But I paint publicly three to four times a week.
Is art the main source of your income?
Yes…the money I earn from commissions.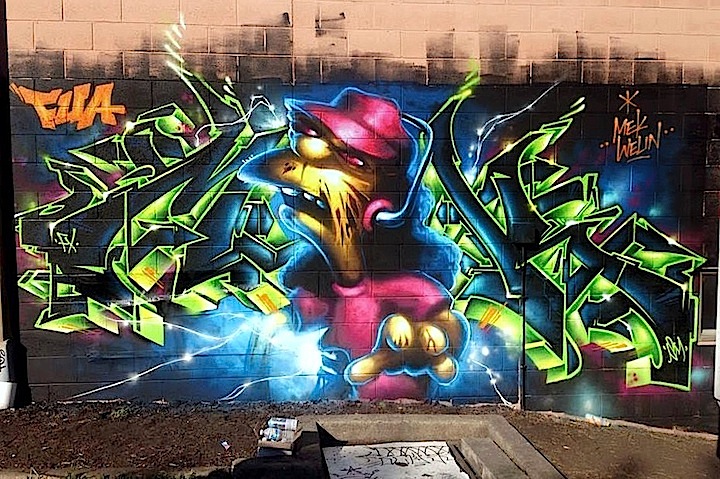 How do you feel about the movement of graffiti and street art into galleries and museums?
I think it's cool. It motivates us artists to further develop our skills, and it gives us exposure.
Why do you suppose graffiti is more respected as an art form in Europe than here in the U.S.?
I think that the European writers have had many more opportunities to develop their skills and take them to another level. Unlike here, there are legal walls and trains in just about every town.
How you feel about the role of the Internet in this scene?
It's great!  It's an extra advertisement for me, and what I see often inspires me.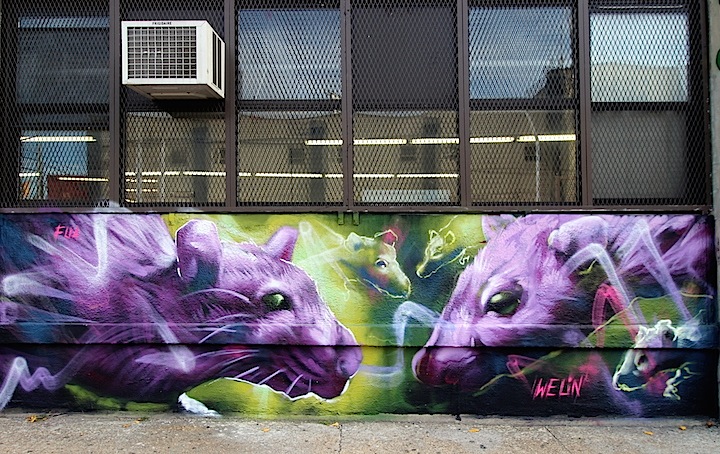 Do you have a formal arts education?
I studied Fine Arts for one year.
Are there any particular cultures that have influenced your aesthetic?
I've been influenced by the hip-hop culture and by the art I've seen while visiting other cities and galleries.
What are some of the other cities you've painted in – besides your native town and NYC?
Among the cities I've painted in are: Berlin, Lisbon, Toronto, Eindhoven, Roskilde and Copenhagen.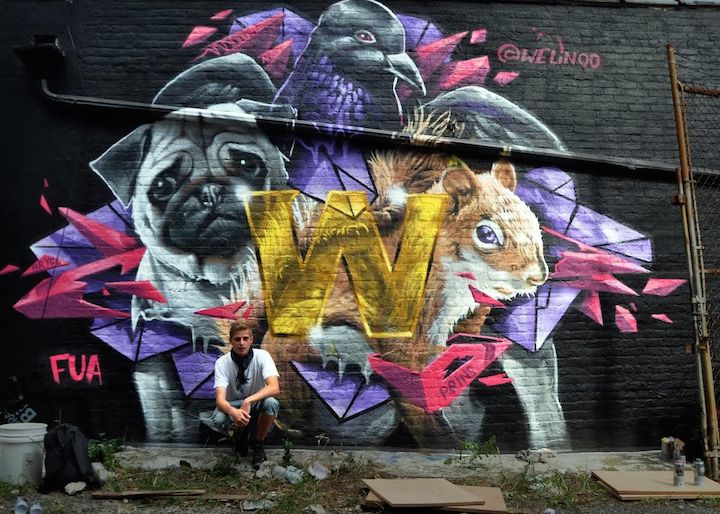 Are you generally satisfied with your work?
I'm usually pretty happy with it. I don't want to be too satisfied!
How has your artwork evolved in the past few years?
It's evolved quite a bit.  It used to be cartoony. These days my style tends to be more realistic.
What do you see as the role of the artist in society?
It is to beautify a space, while giving people something new to think about.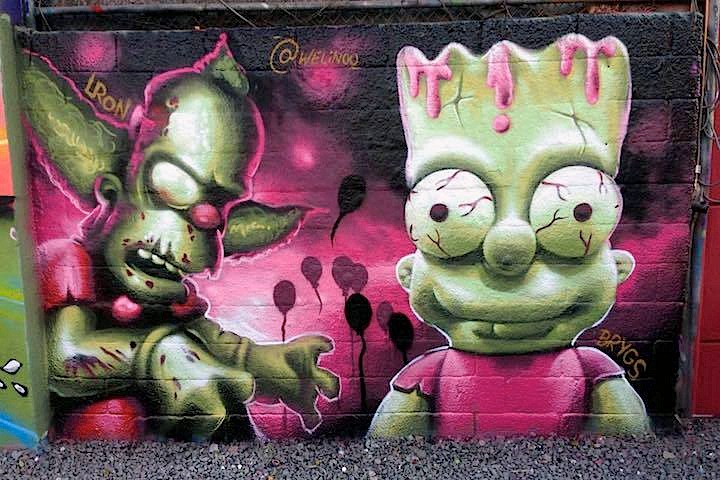 What's ahead?
I'm not sure, but I know that I will be painting. And I'd like to return to the NYC and, perhaps, intern with a company like Colossal Media. I want to be able to paint outdoors and support myself as a painter.
Note:  photos 1, 2, 5-7 in NYC; 3 in Denmark and 4 collab with Mek in Trenton, NJ
Photos: 1 & 5 Lois Stavsky; 2 Tara Murray; 3, 4 & 7 courtesy of the artist; interview by Lois Stavsky