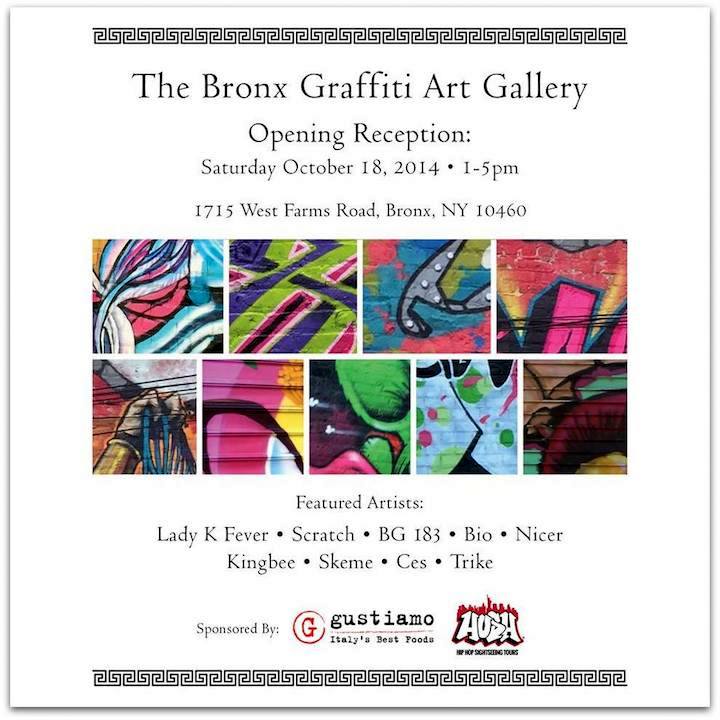 The Bronx Graffiti Art Gallery, a new outdoor public art space located in the courtyard of Gustiamo at 1715 West Farms Road, officially opens tomorrow, Saturday, October 18, 1-5pm.  Committed to preserving and celebrating the culture of graffiti in NYC, its first exhibit features works by such Bronx legends as Ces, Kingbee, and Tats Cru, along with artwork by its curators, Lady K Fever and Scratch.
Here's a sampling of what's been going down:
Tats Cru's Bio, BG 183 and Nicer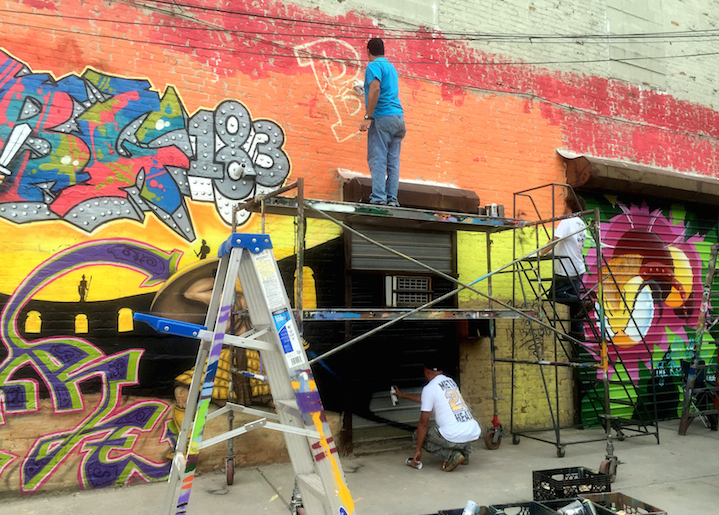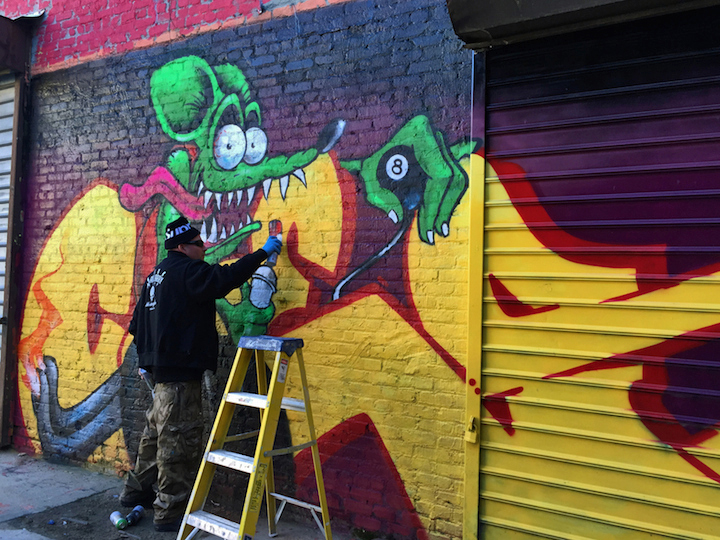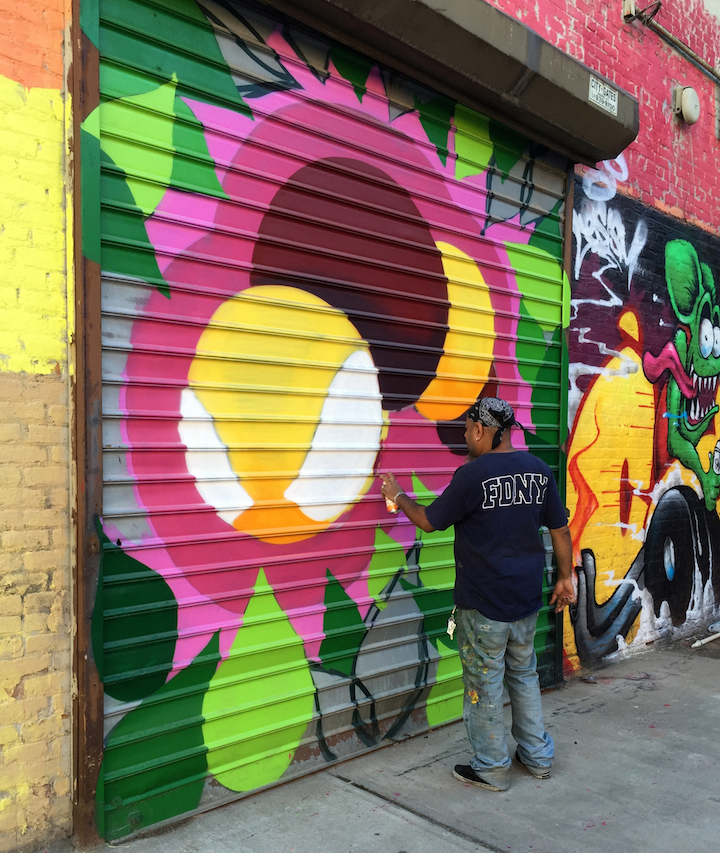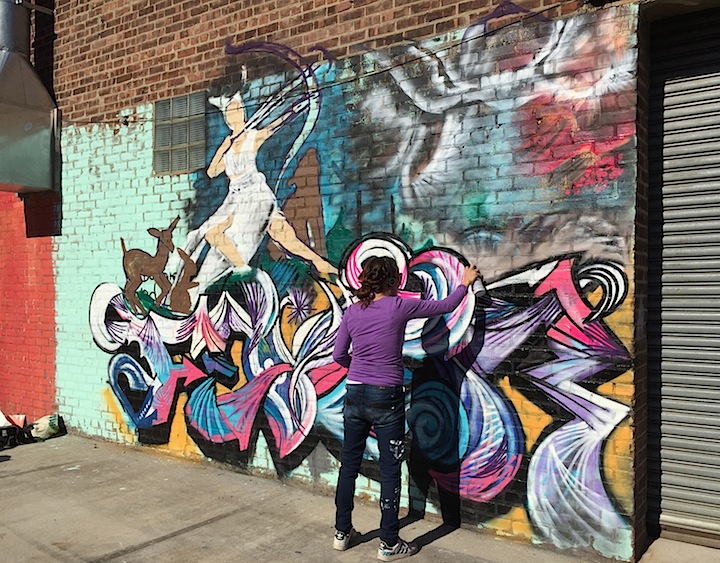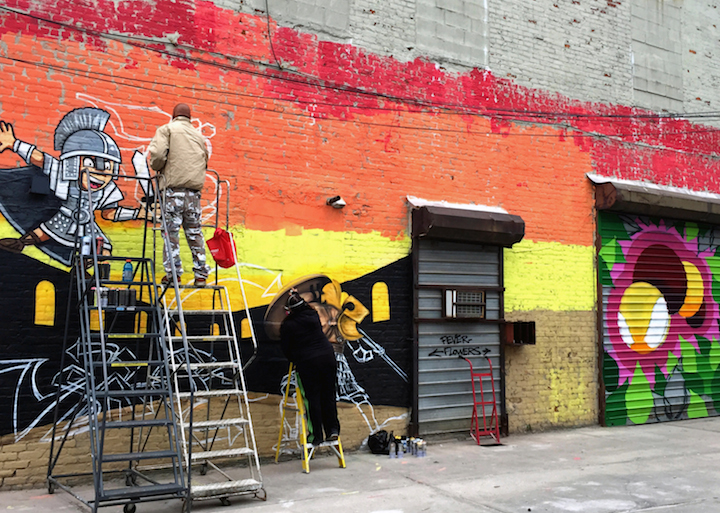 Hush Tours will provide free transportation from Manhattan to tomorrow's event. For further information, contact Hush Tours at 212-714-3527.
All photos courtesy Scratch.