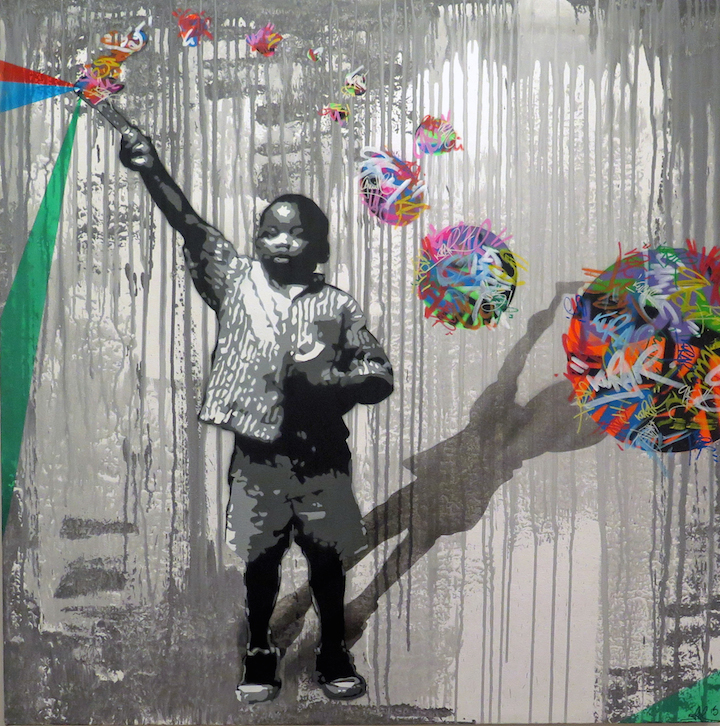 Based in France, Kurar crafts visually and conceptually engaging stencils. Often incorporating graffiti elements, they frequently take on such contentious subjects as politics and consumerism. Here are a few more images from his exhibit – on view through October 21 at Chelsea's Artemisia Gallery.
Dirty Money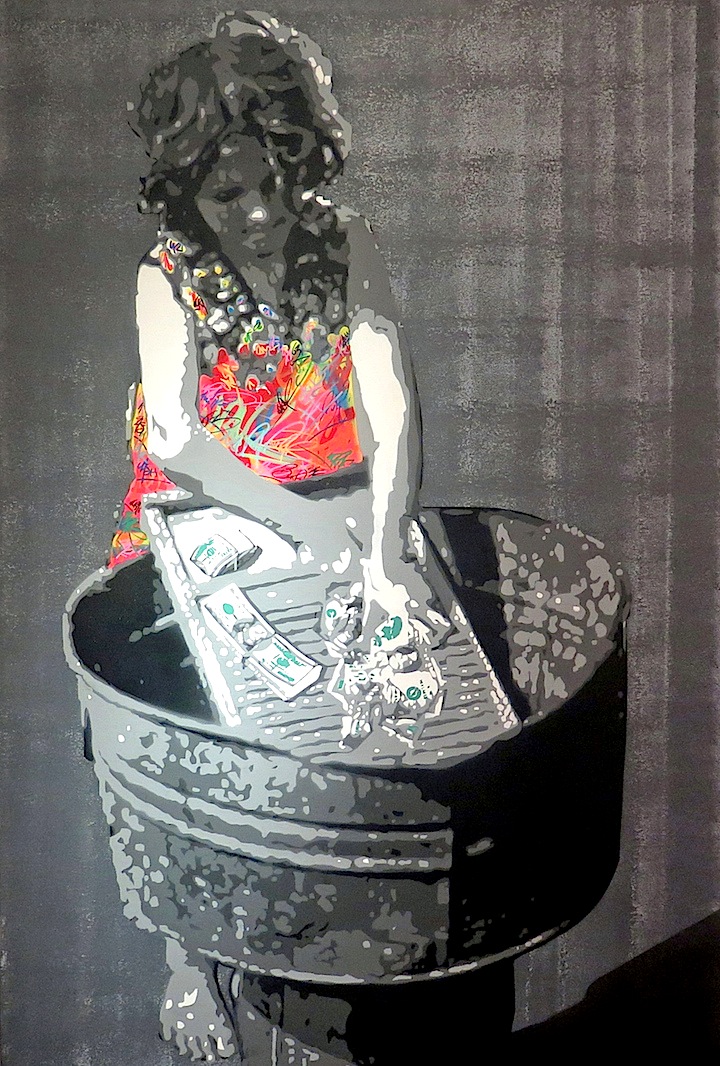 Liberty of 21st Century, close-up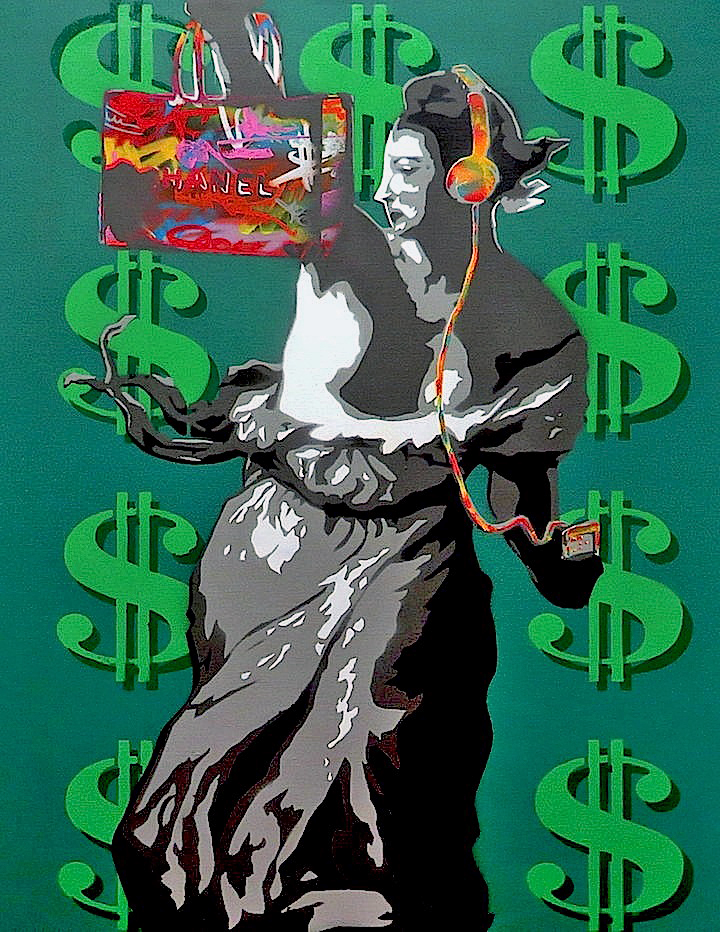 Heritage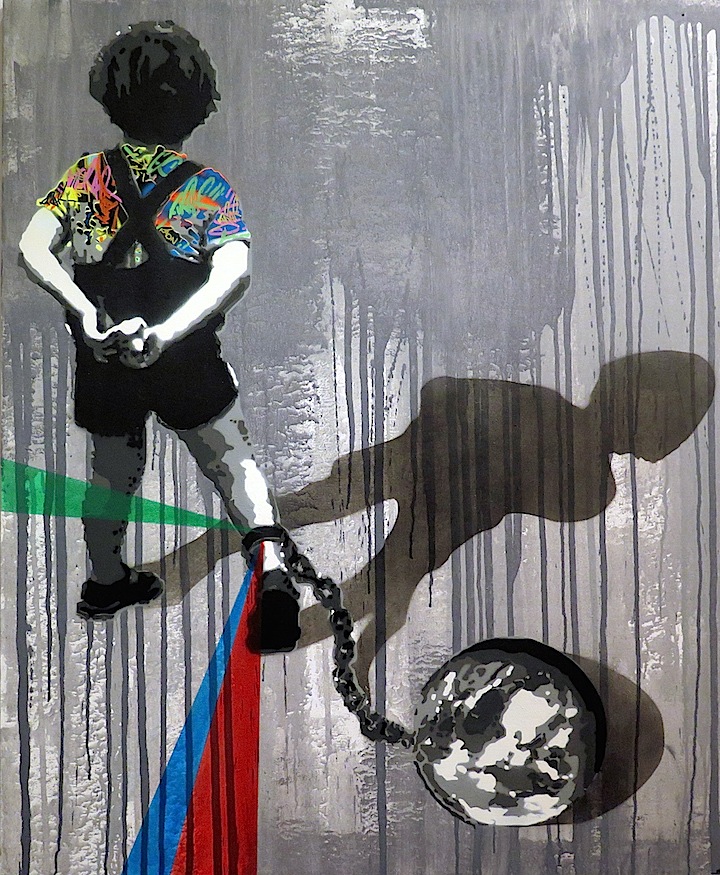 Wide view of select artworks on exhibit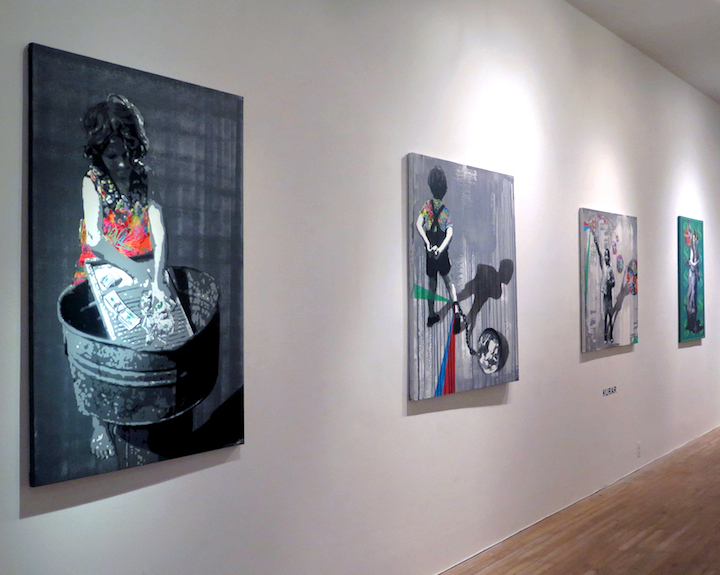 Sharing the space at 617 West 27th Street with Kurar is an exhibit of alluring new artworks by Indie 184, presented by Azart Gallery.
Photos of Kurar's artworks by Dani Reyes Mozeson