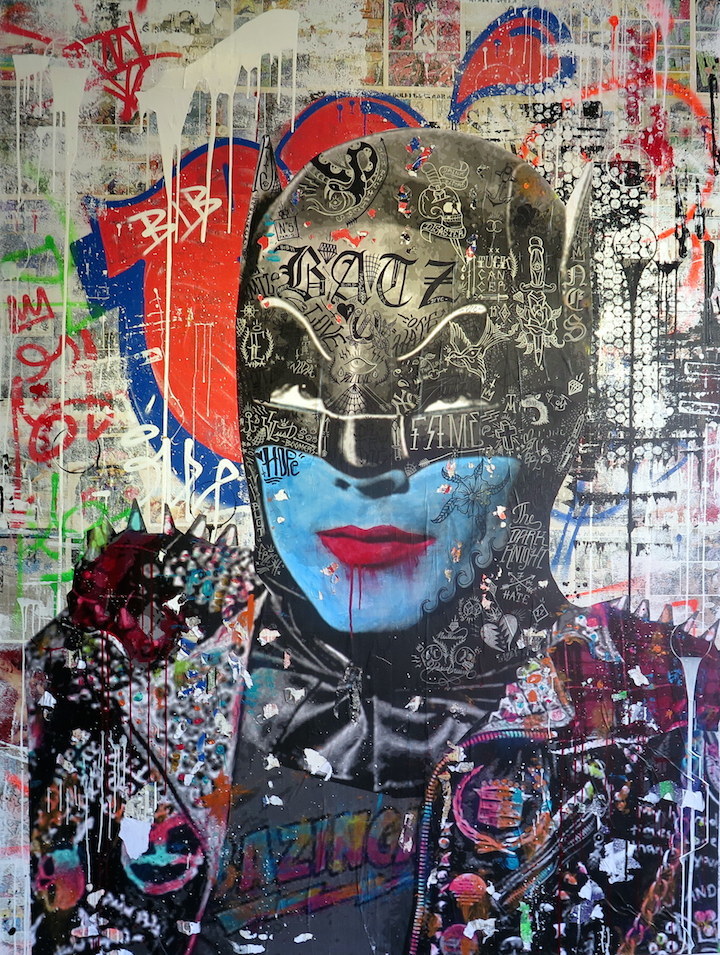 For the past few days, we New Yorkers have been treated to a Hot Mess, the wildly expressive aesthetic of Montreal-based Stikki Peaches. Brought to us by Station 16, a Hot Mess, Stikki Peaches's first international exhibit, found a transitory home here at 345 Broome Street. Here are a few more images: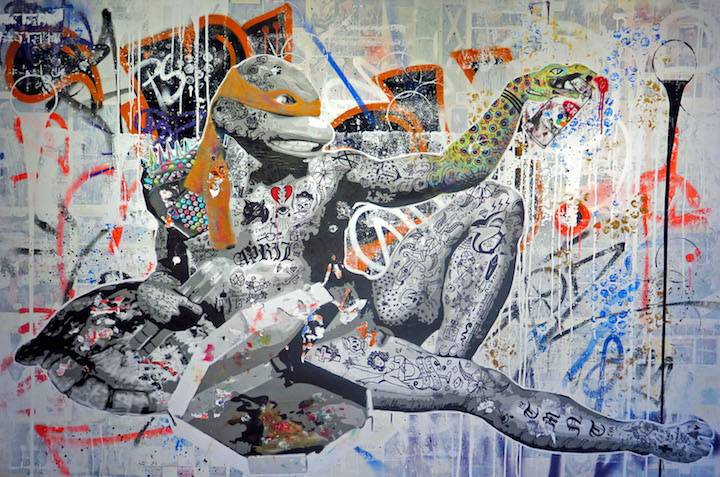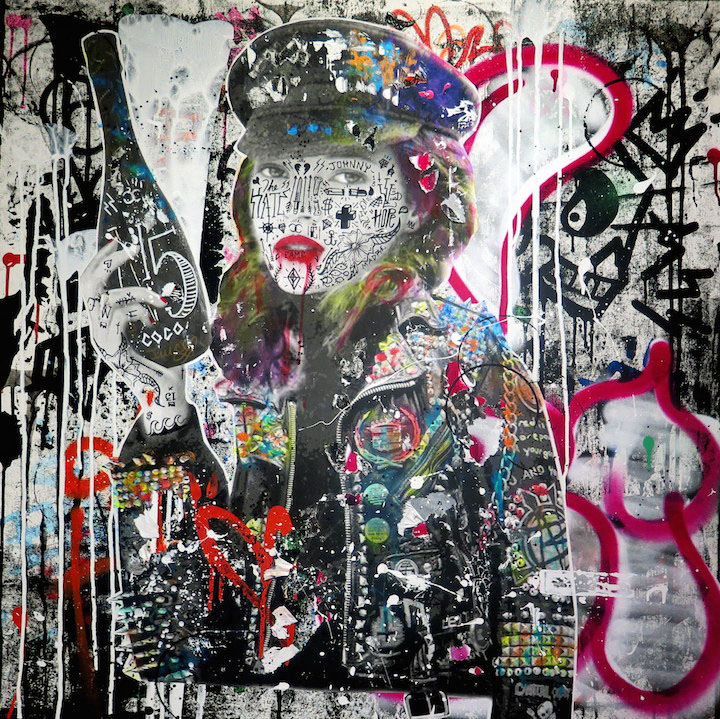 One of many skulls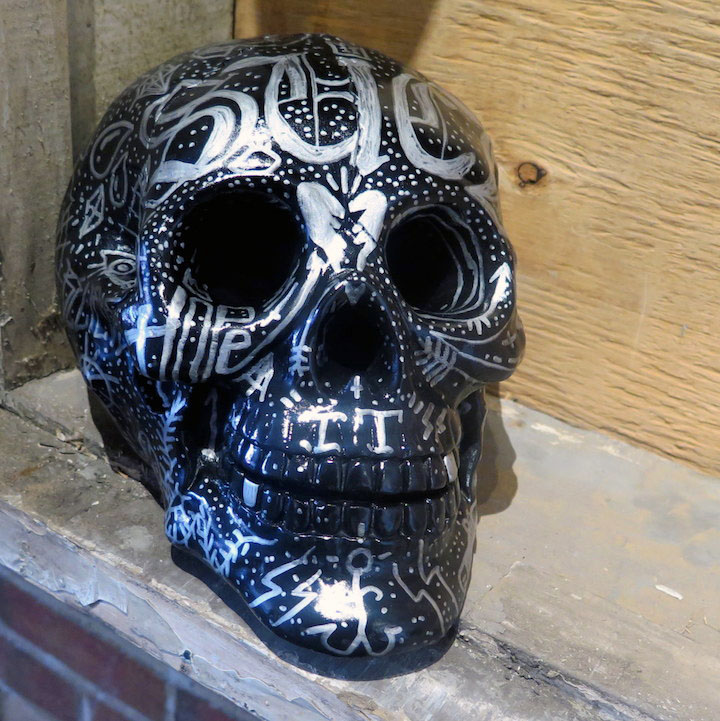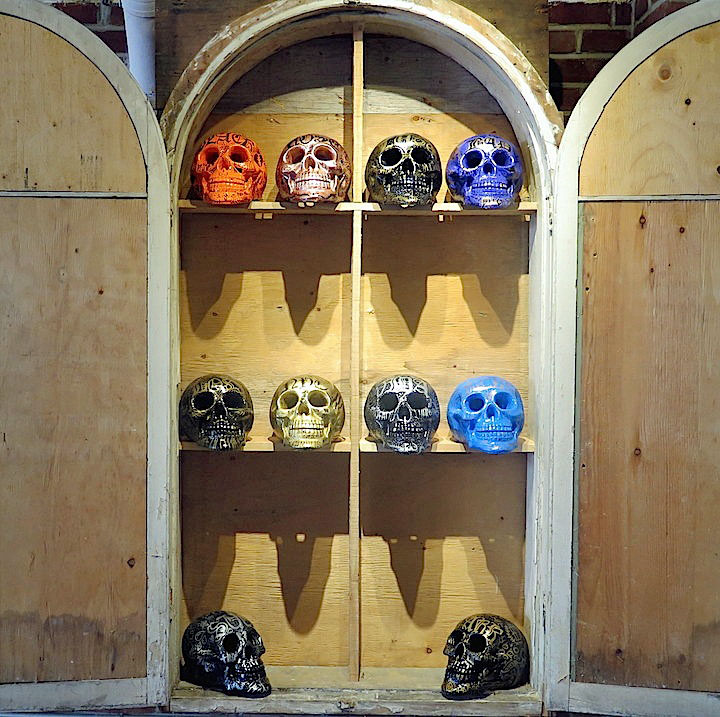 And a somewhat wider view of the transformed Broome Street space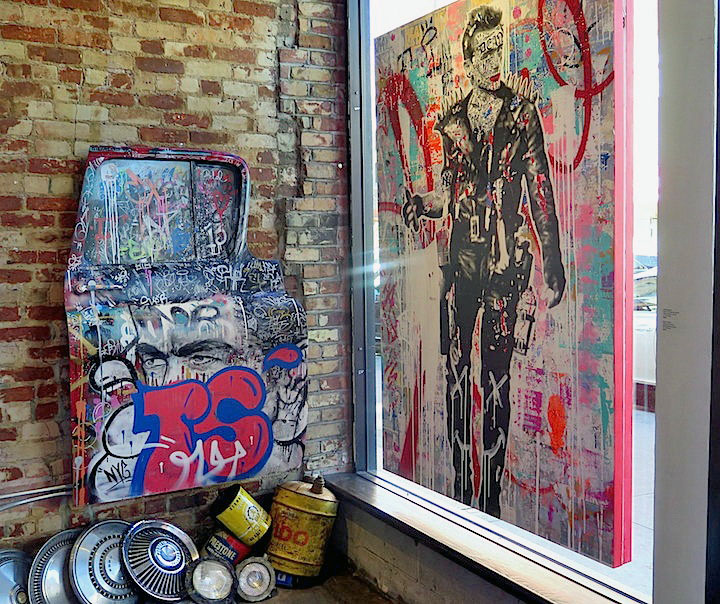 For some insight into it all, you can check out Yoav Litvin's interview with Stikki Peaches here.
Photos of artworks by Dani Reyes Mozeson