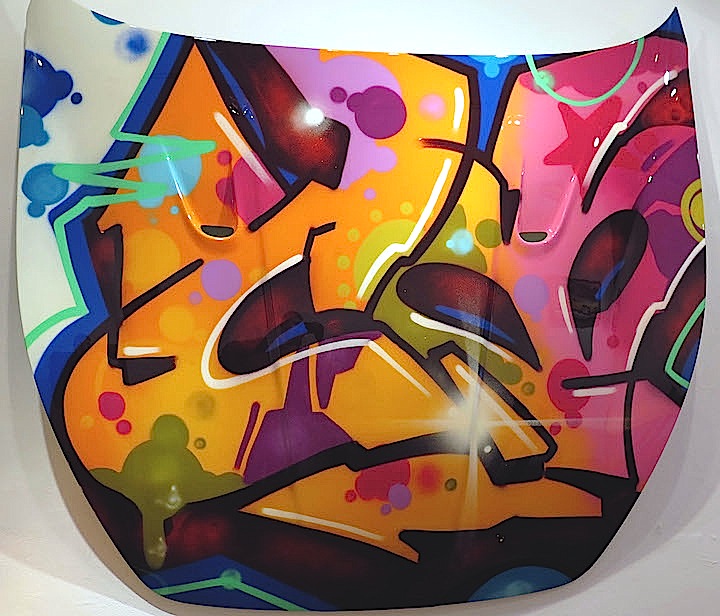 Currently on view at Dorian Grey Gallery in the East Village is Strada Veloce, an intriguing exhibit largely fusing the divergent — seemingly contradictory — cultures of luxury autos and expressive graffiti. Here are a few more works (Cope2 pictured above):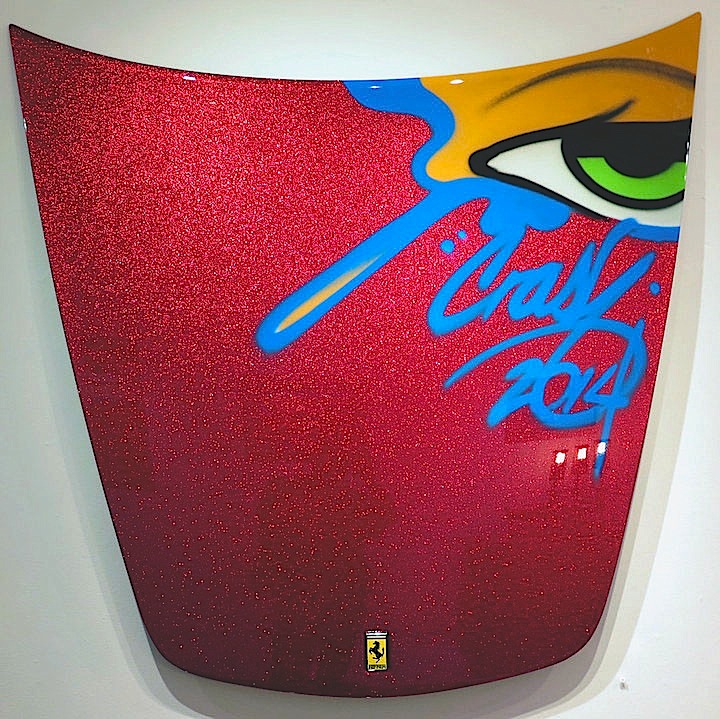 Luxury car customizer and furniture designer Joe MAC Lapadula of Martino Auto Concepts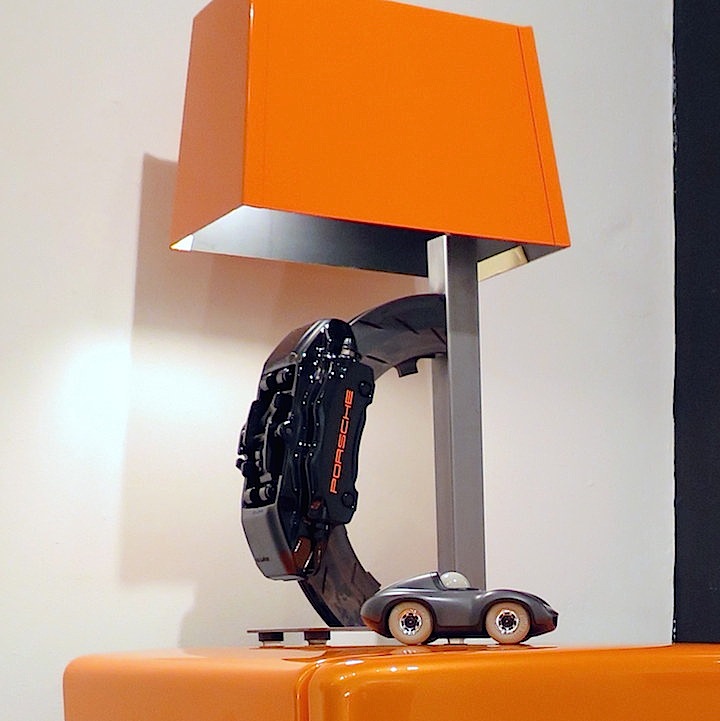 Nick Walker's iconic vandal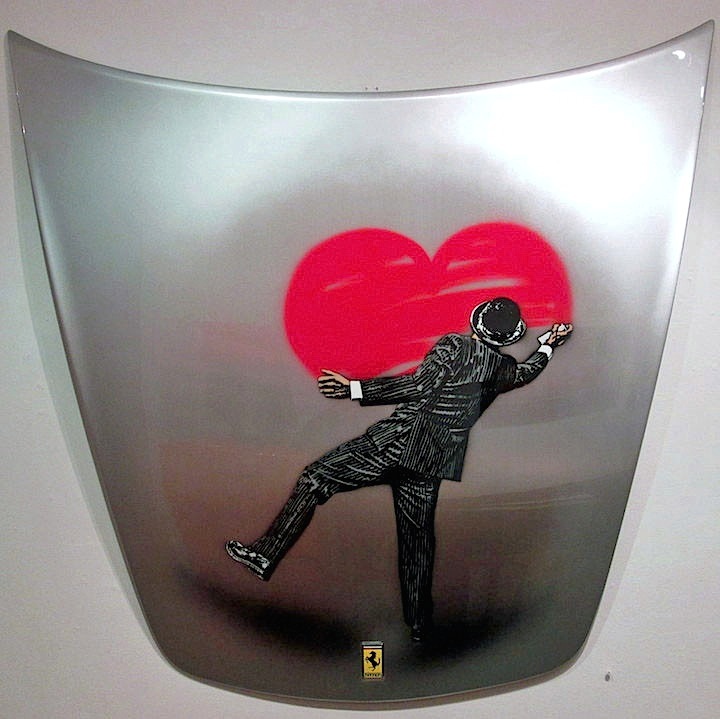 A luxurious sofa featuring graffiti by Meres One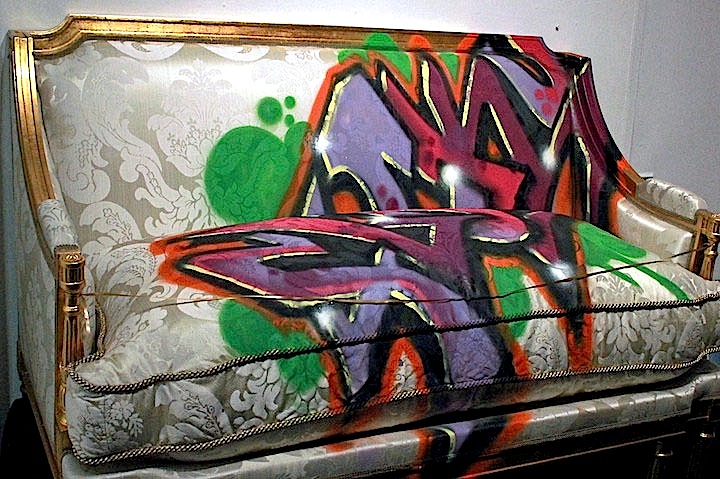 And — in the window — a reproduction of a Ferrari painted by the legendary John "Crash" Matos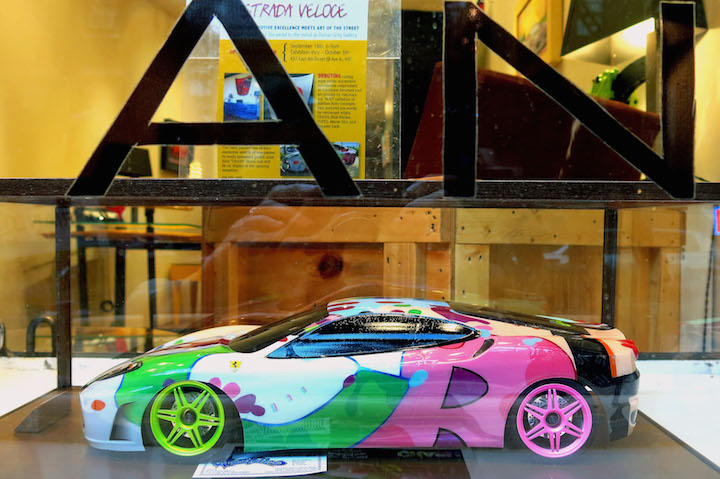 This exhibit continues through next Sunday at 437 East 9th Street between 1st Ave and Ave A.  The gallery is open today — Sunday — from 12pm-6pm and Tuesday through Saturday from 12pm-7pm.
Photos 1, 2 and 3 by Dani Reyes Mozeson; photo 4 by City-as-School intern Robert Verdejo; photo 5 by City-as-School intern Tyler Dean Flores and final photo by Lois Stavsky.