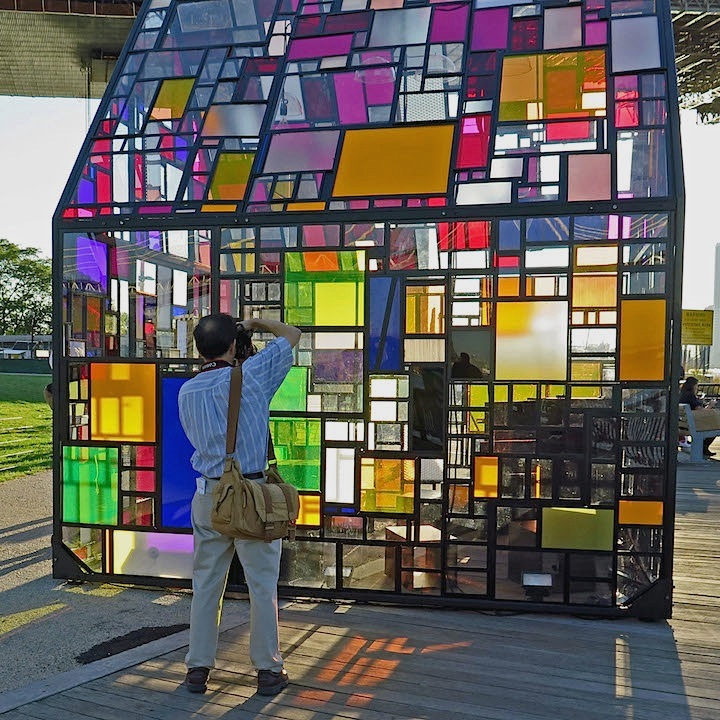 Particularly impressive about this year's DUMBO Arts Festival was not only the extraordinary array of art just about everywhere, but the wide extent of community engagement and expression in public space. Here's a small sampling: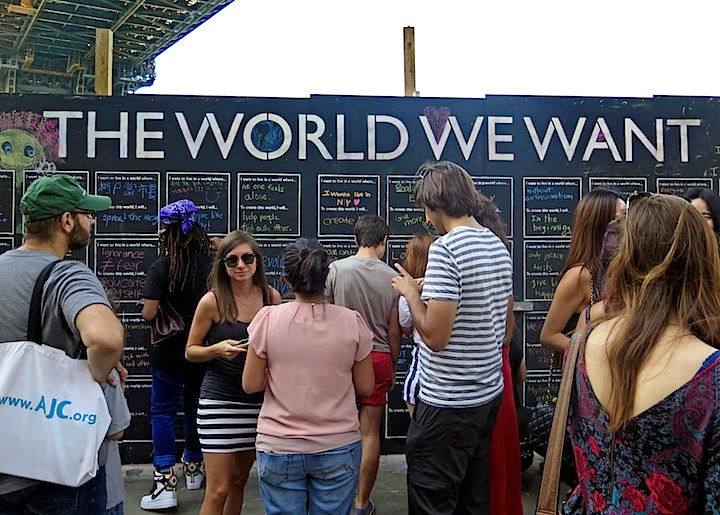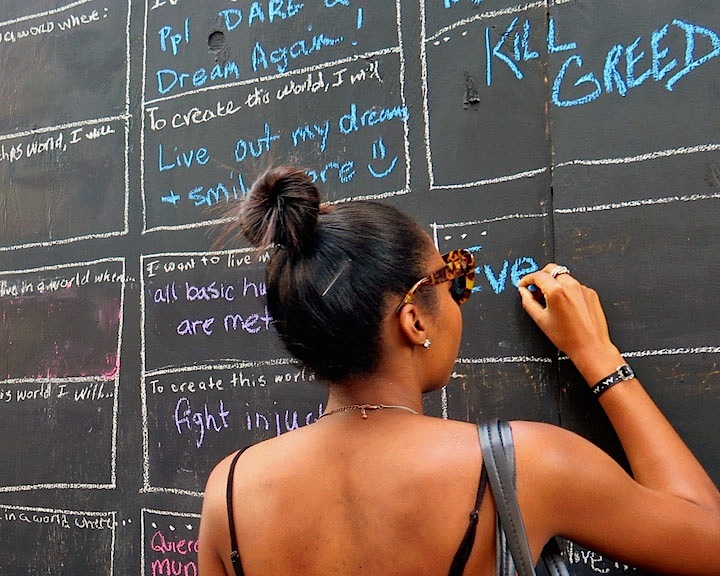 Leaving a brief personal statement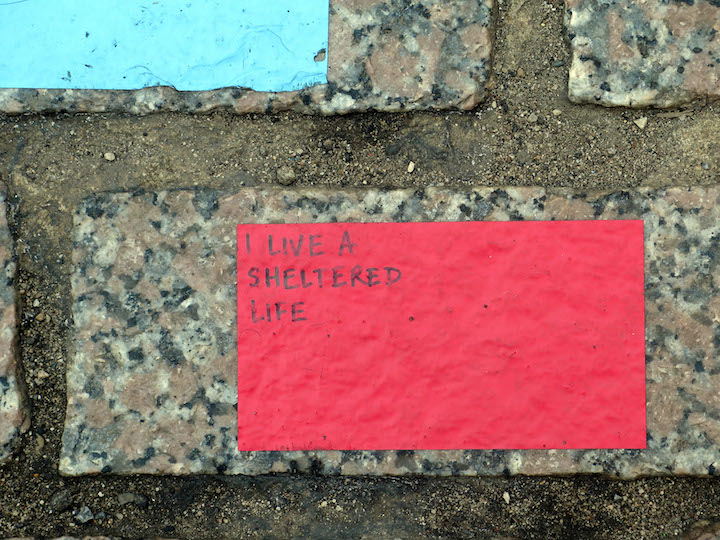 And reading those left by others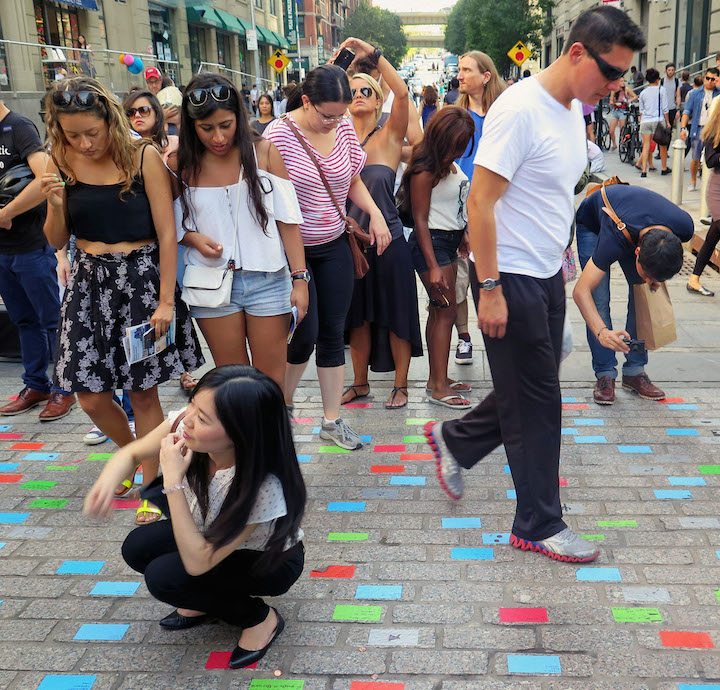 Creating artwork with others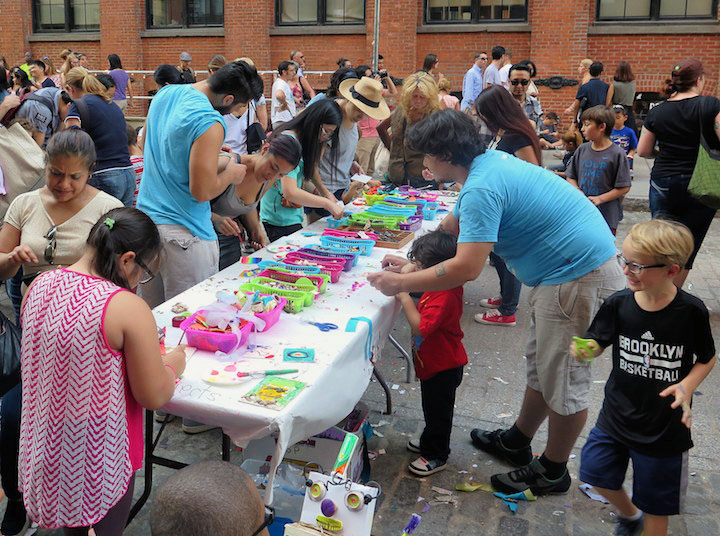 Or alone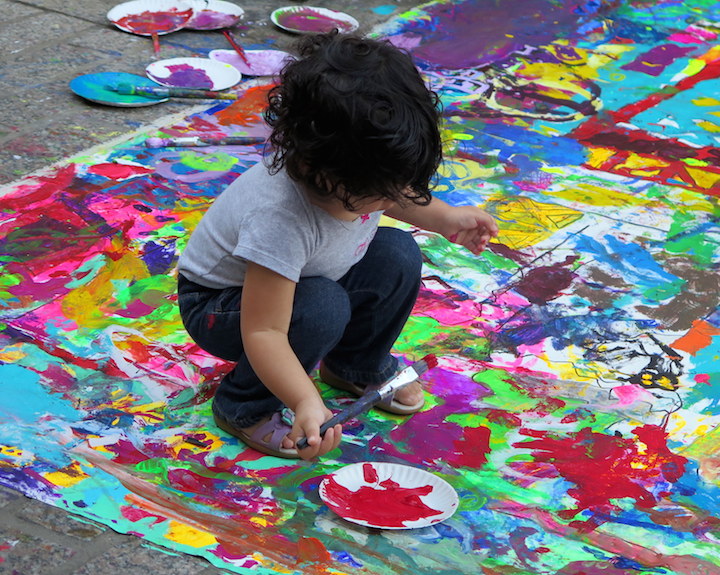 Signing a Giant Get-Well Card for Humanity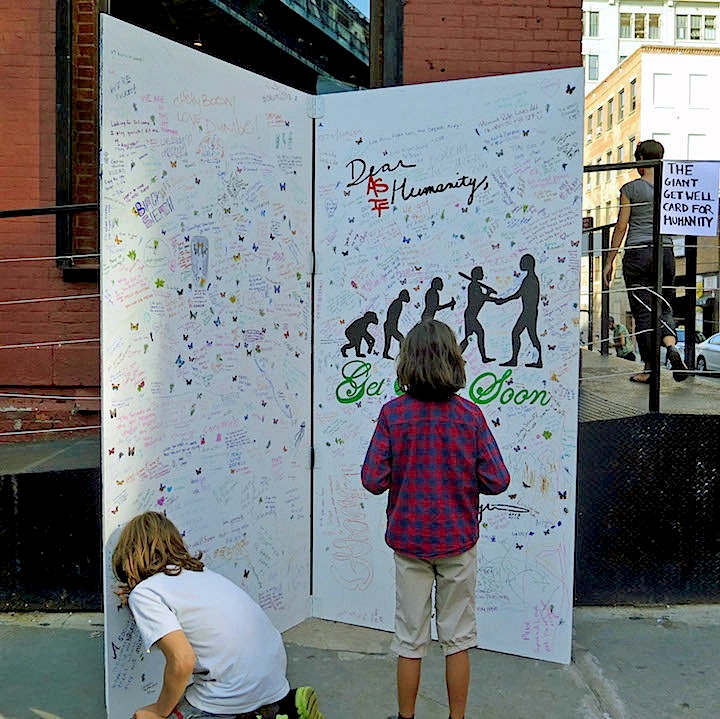 Or just leaving your mark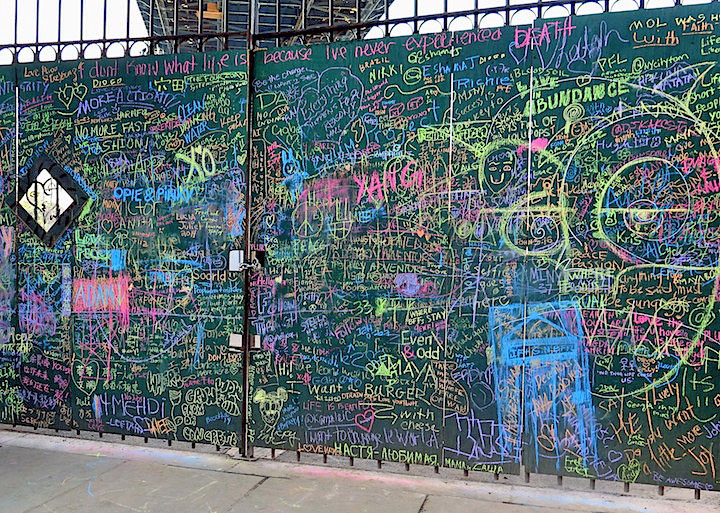 Sponsored by Two Trees Management Company, this year's DUMBO Arts Festival serves as a model of community engagement with art in public space.
First image is of art installation, Reflection/Kolonihavehus, forged by Tom Fruin from recycled materials.  
All photos by Dani Reyes Mozeson.