These past few days have been busy at the Bushwick Collective. New walls have been surfacing daily and the Collective has launched its first indoor exhibit. Here's a bit of what we captured yesterday and Thursday:
Vexta's mural — as seen yesterday — and Vexta at work here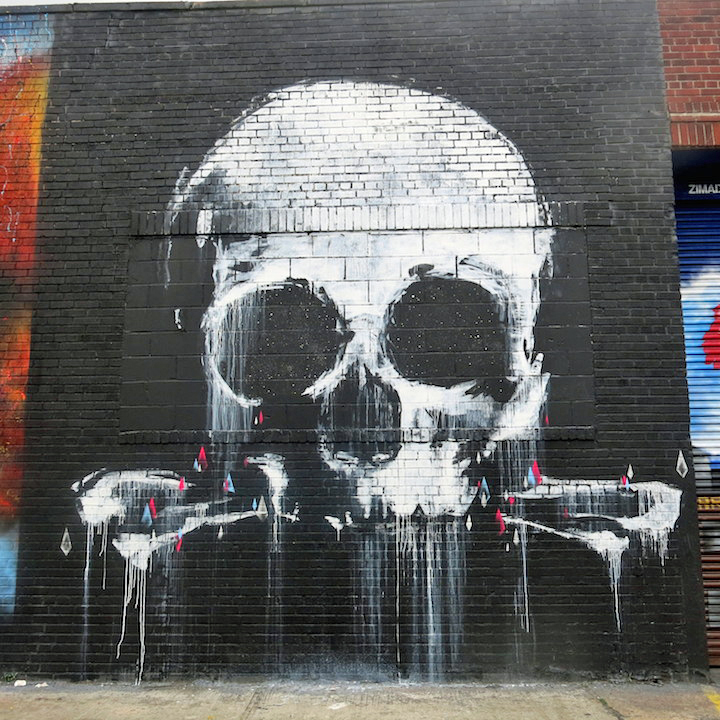 Adam Fu at work yesterday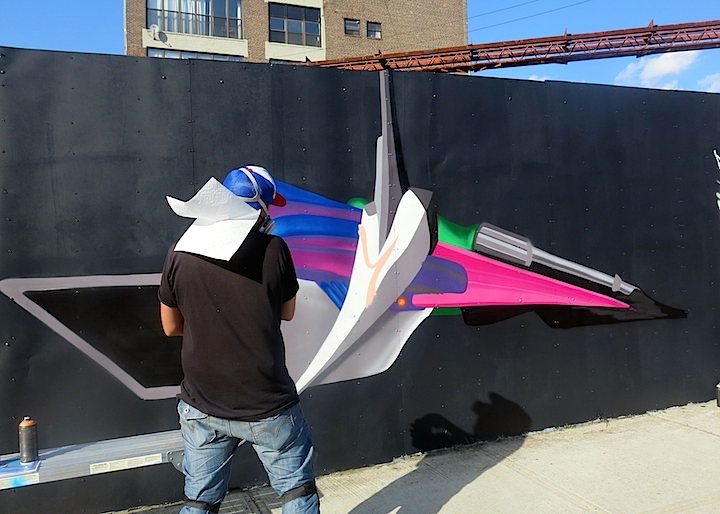 Sexer's newly completed mural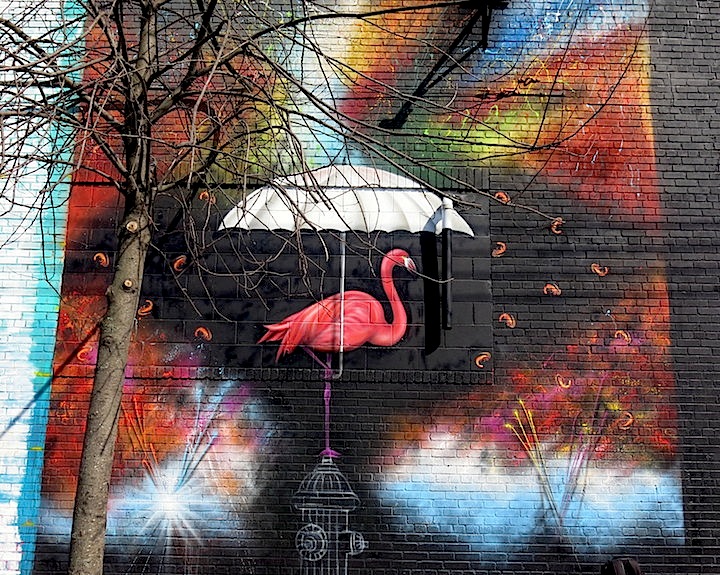 Solus — in from Dublin — at work yesterday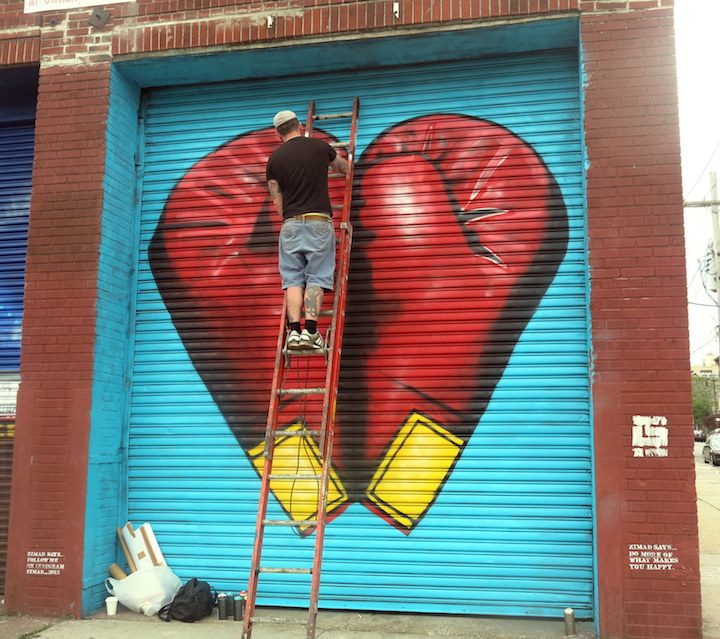 Vers at work yesterday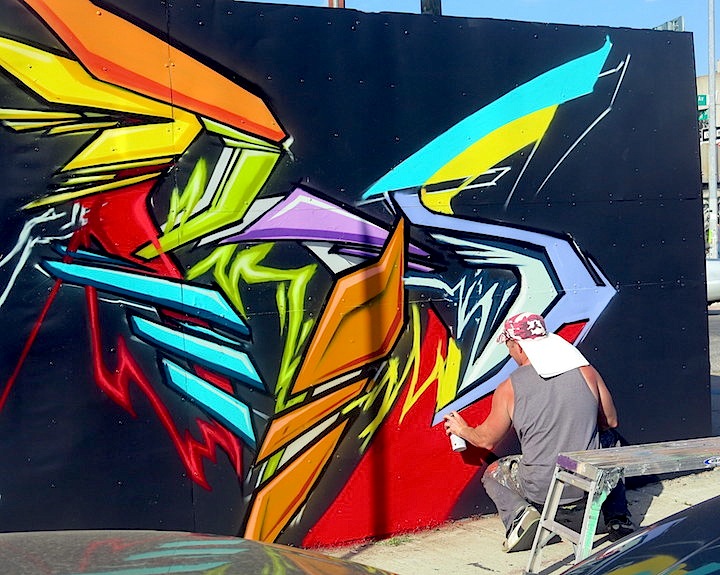 FKDL — in from Paris — checks out his progress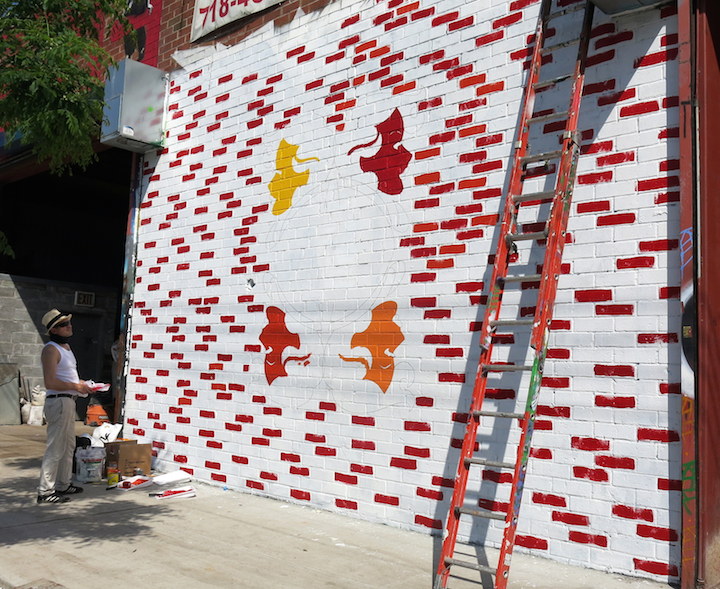 FKDL inside the gallery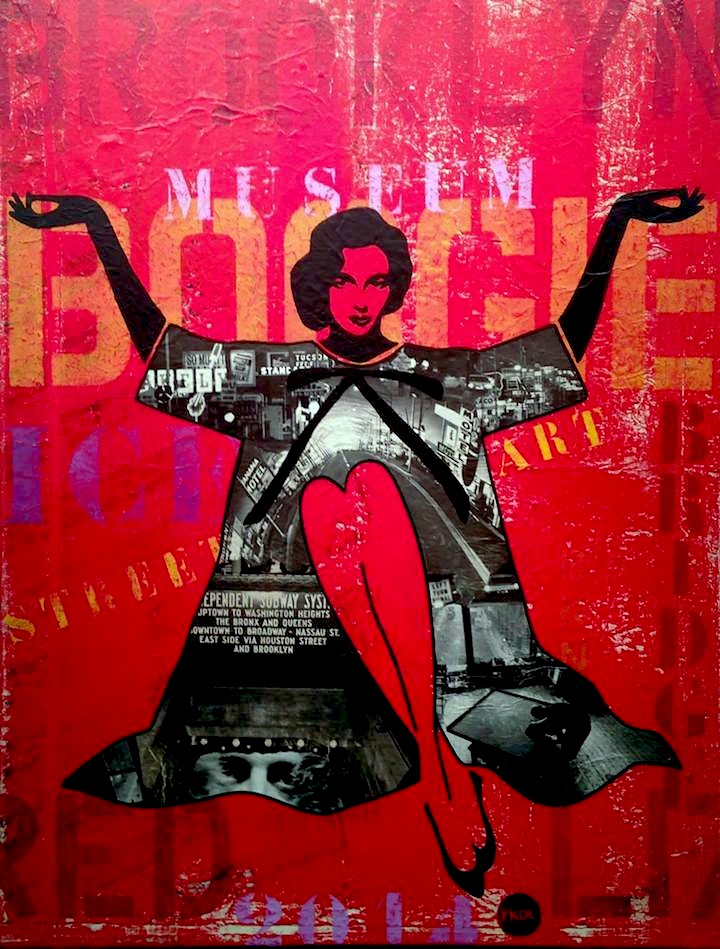 Jerkface begins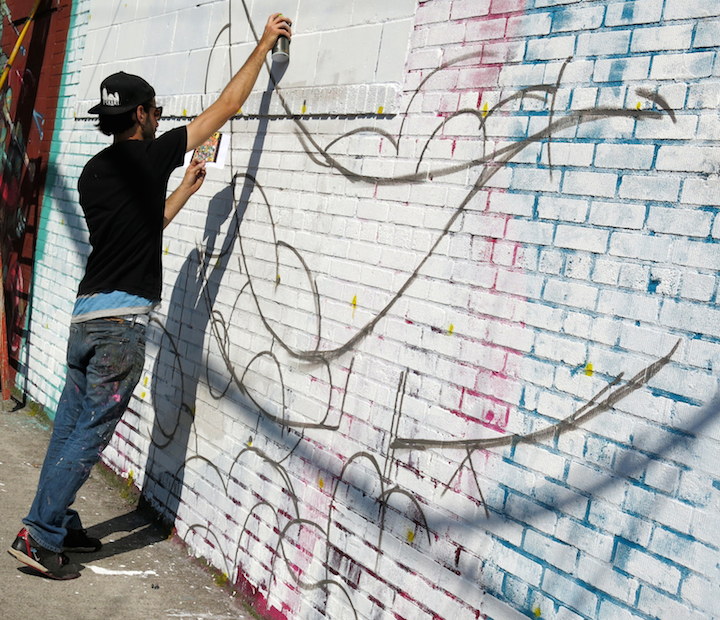 Jerkface inside the gallery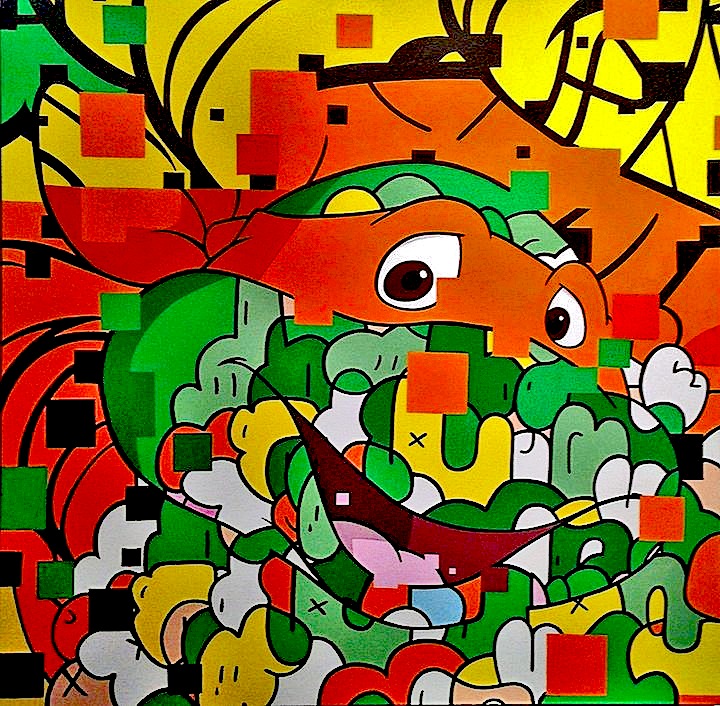 Also on view in the gallery — located at 426 Troutman Street — in the heart of the Bushwick Collective are works by: Blek le Rat, Solus, Rubin 415, Chris Stain, Dan Witz, Zimad, Joe Iurato, Sexer, Beau Stanton and Atom.   And at tomorrow's block party you can see and celebrate it all with live street art, bands, food trucks, a beer tent and giveaways.
Photos of Vexta, Adam Fu, Solus and Vers by Lois Stavsky; of  FKDL, Sexer and Jerkface by Dani Reyes Mozeson; gallery images of  FKDL and Jerkface by Houda Lazrak