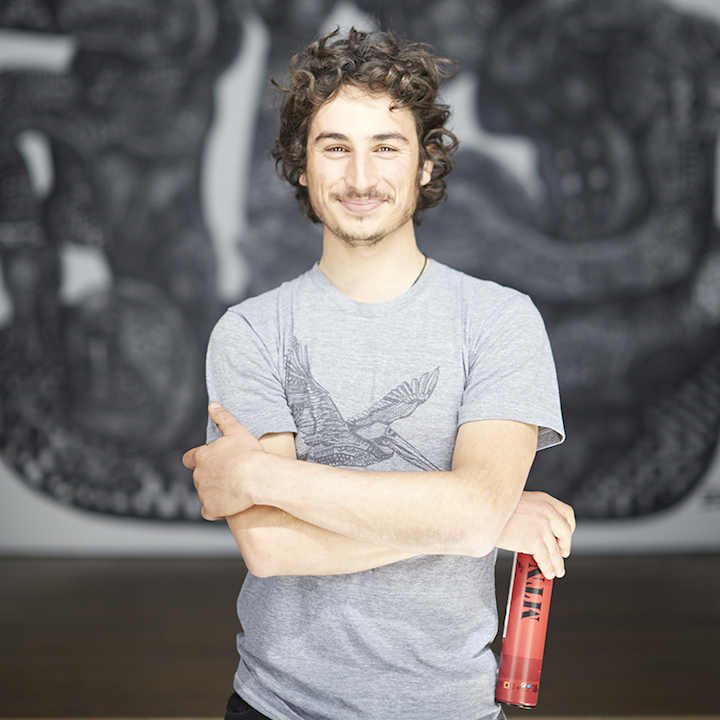 Celebrated for his tantalizing murals characterized by bold, primeval graphics, West Coast-based Zio Ziegler is one of our favorite artists. We've been huge fans since we discovered his distinct aesthetic on the streets of Williamsburg, Brooklyn over a year ago.  A self-described entrepreneur, as well as an amazing artist, Zio Ziegler recently worked with PBteen to design a collection of bedding, backpacks, murals and more. We were delighted to meet him this past Wednesday evening at I. S. 289 in Tribeca, where he had been working with students as a visiting artist. Zio's newest installation that was created for Hudson River Middle School was on view, along with selections from his just-launched PBteen collaboration. City-as-School student/intern Michelle Natanzon also had the opportunity to ask Zio a few questions:
What inspires your art?
My art is my personal response to the world. It comes from my soul. Literature is also an influence. I am trying to be less linear and more natural in my expression. The children here are wonderful teachers!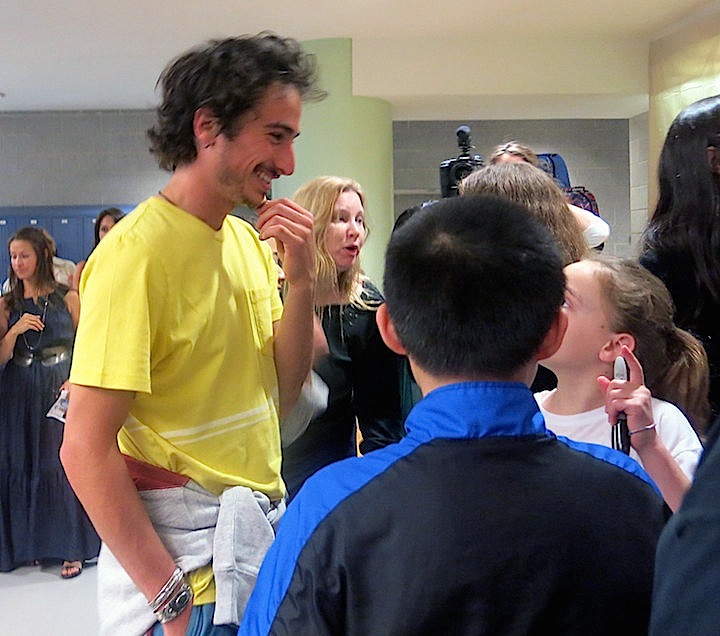 How does working on a project for Pottery Barn differ from painting in your studio?
It is a matter of putting my art on a different kind of canvas. I need both experiences. I love working on projects.
What about companies? Have you any feelings about working with private businesses?
I don't think of it in terms of "selling out." It's about using leverage with companies as a way to canvas the world. It gives me the opportunity to share my art with people who would not otherwise experience it. But I certainly would not change my style to fit the demands of any business.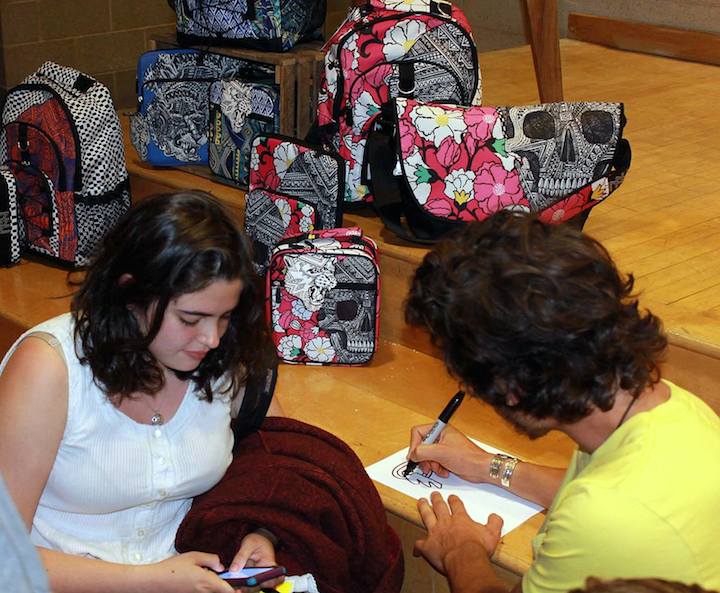 What about the streets? Would you rather work in your studio or paint on the streets?
Both. I like them both. I try to achieve a balance.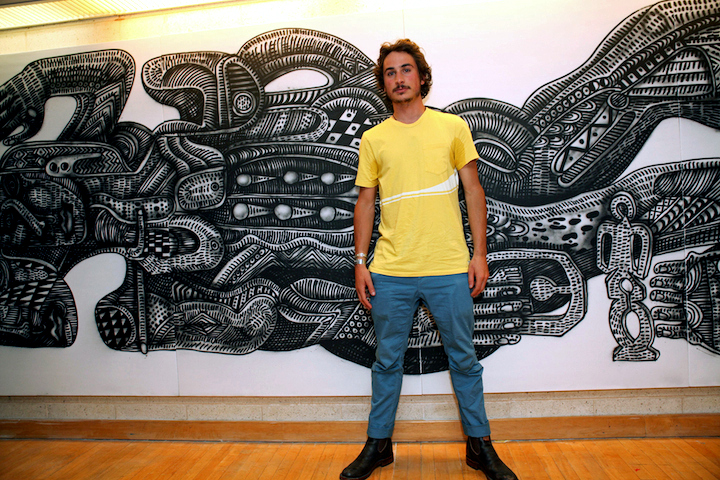 What has the experience of working with Pottery Barn been like? 
PBteen has been really great! (Excuse the shout-out!)  It is an ideal partnership. Pottery Barn, itself, started from a garage and is now global.
Note: You can meet Zio Ziegler tomorrow — Saturday afternoon — from 3-5 at PBTeen-NYC, 1461 Second Avenue and 76th Street.
Photos 1, 3, and 5 courtesy of PBteen; photo 2 of Zio at Hudson River Middle School by Lois Stavsky; and photo 4 of Michelle interviewing Zio by Houda Lazrak