On exhibit through June 13 at Acquavella Galleries on Manhattan's Upper East Side is an exhibit of 22 works on paper and two paintings by Jean-Michel Basquiat. From the collection of Herbert and Lenore Schorr, who recognized and valued Basquiat's talents early on, many of these have never been exhibited before. Here's a sampling:
Untitled, acrylic marker, paper collage, oil paintstick, and crayon on paper, 1981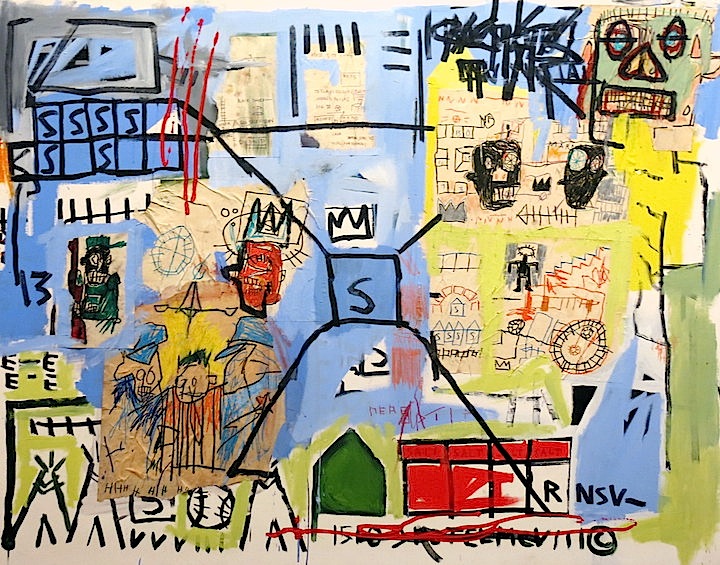 Untitled, oil painstick on paper, 1981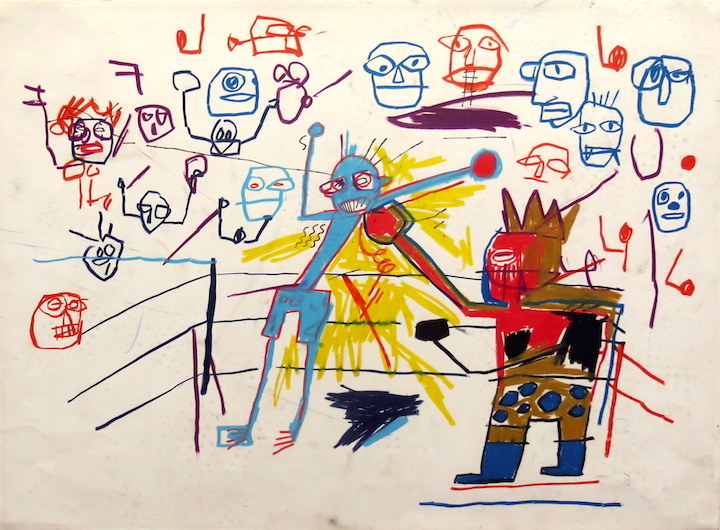 Portrait of Herb and Lenore, acrylic on paper, 1983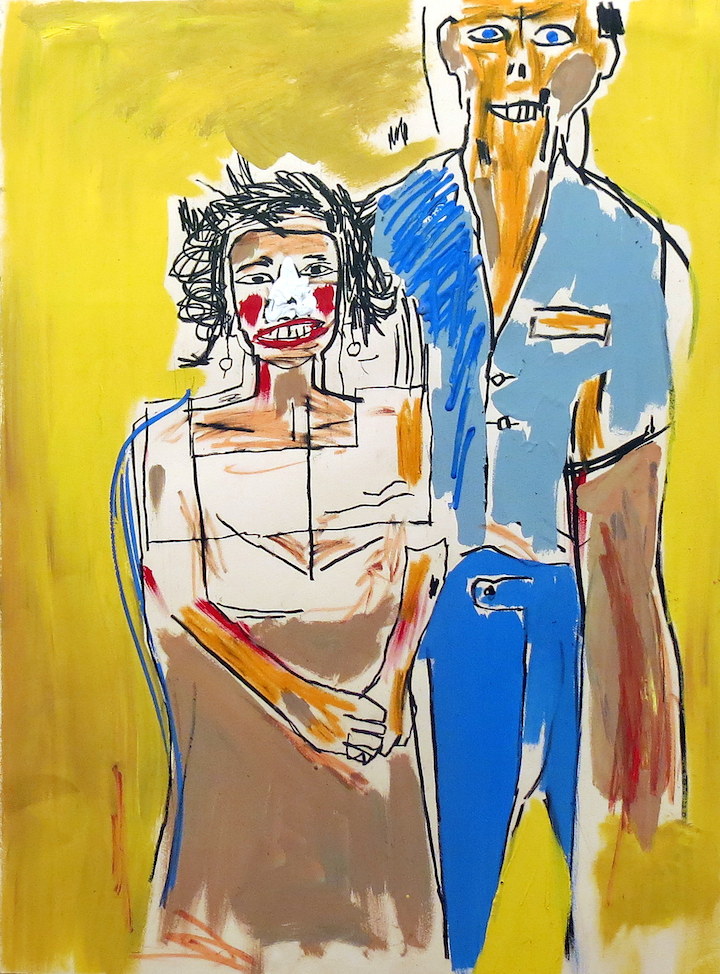 Untitled, acrylic and oil paintstick on paper, 1982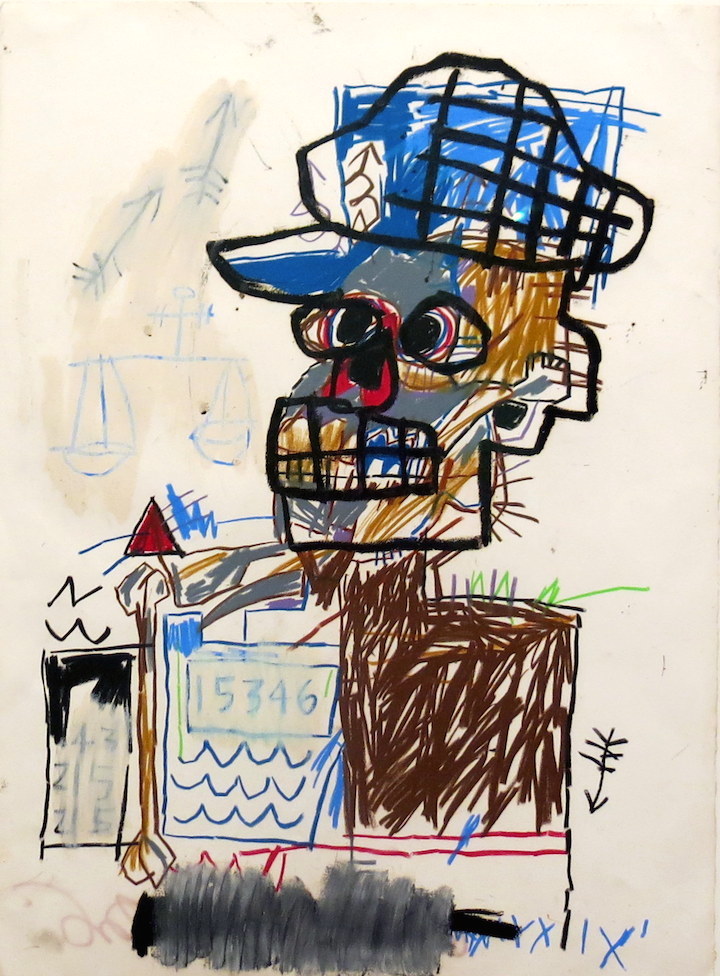 Untitled, graphite and colored pencil on paper, 1985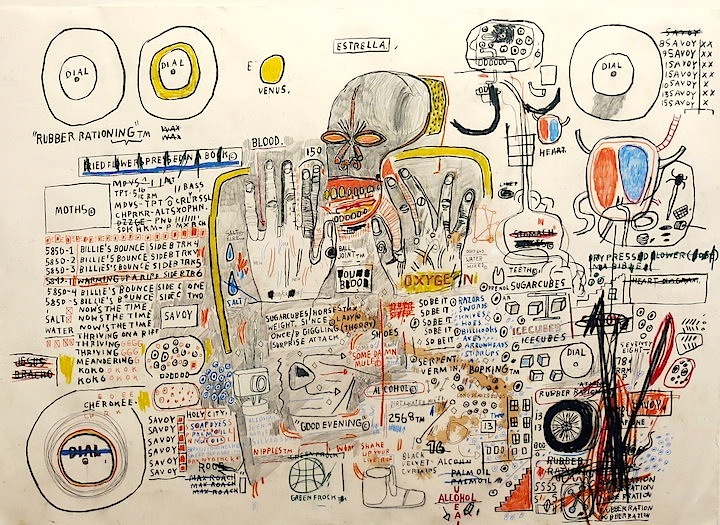 Jean-Michel Basquiat Drawing: Work from the Schorr Family Collection was curated by Fred Hoffman who co-curated Basquiat's 2005 retrospective at the Brooklyn Museum. None of the artworks in the exhibit are for sale. "It is strictly educational," Lenore Schorr is quoted as saying earlier this year in the New York Times.  Acquavella Galleries is located at 18 East 79th Street.
Photos of images by Dani Reyes Mozeson;  all images The Schorr Family Colletion © The Estate of Jean-Michel Basquiat / ADAGP, Paris / ARS, New York 2014.