The walls at the Bushwick Collective continue to showcase a range of masterful artistic expressions. In addition to the wonderful mural featured here earlier by Sheryo & the Yok, an astonishing variety of new works —  by  local, national and international artists —  have found a home here. A sampling follows:
Puerto Rico-native David RIMX Sepulveda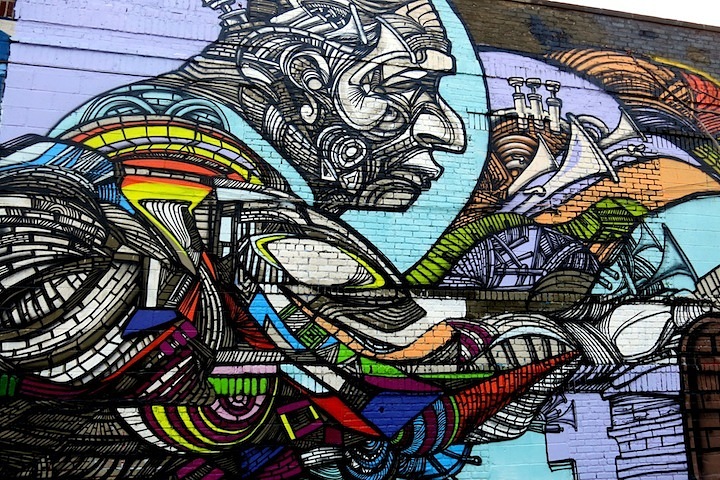 Baltimore-based Billy Mode at work earlier in the month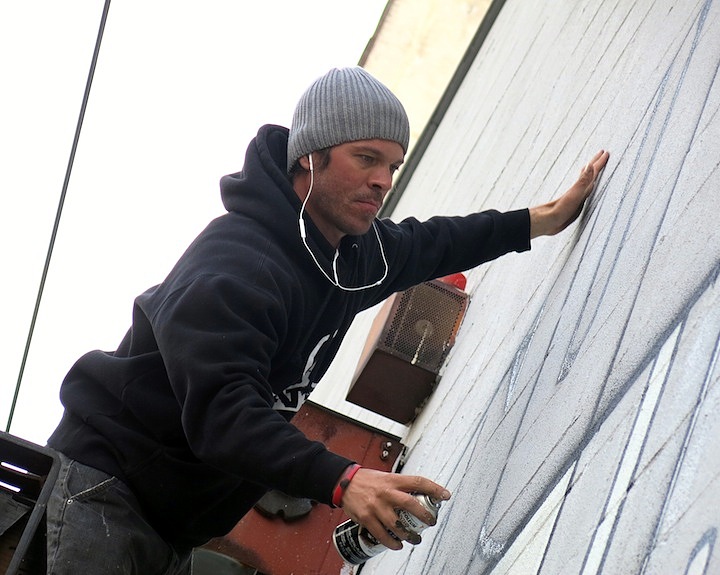 The final mural by Billy Mode and Chris Stain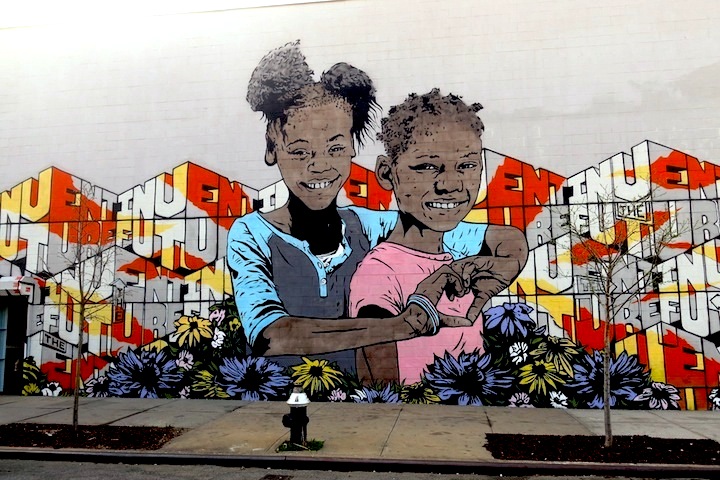 Baltimore-based artist Mata Ruda at work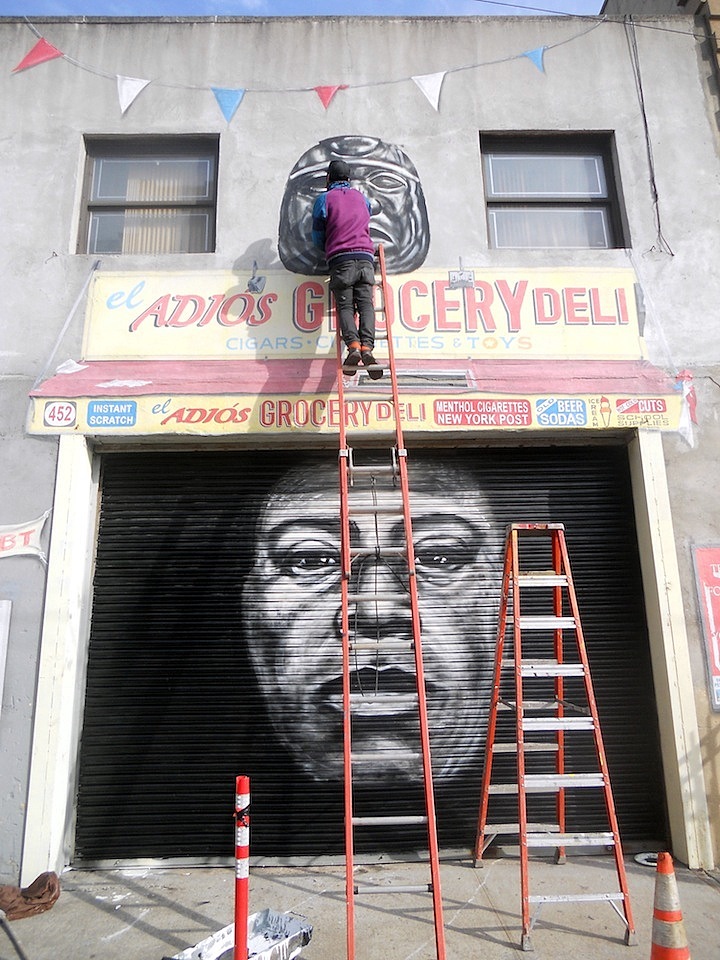 South Carolina-based Patch Whisky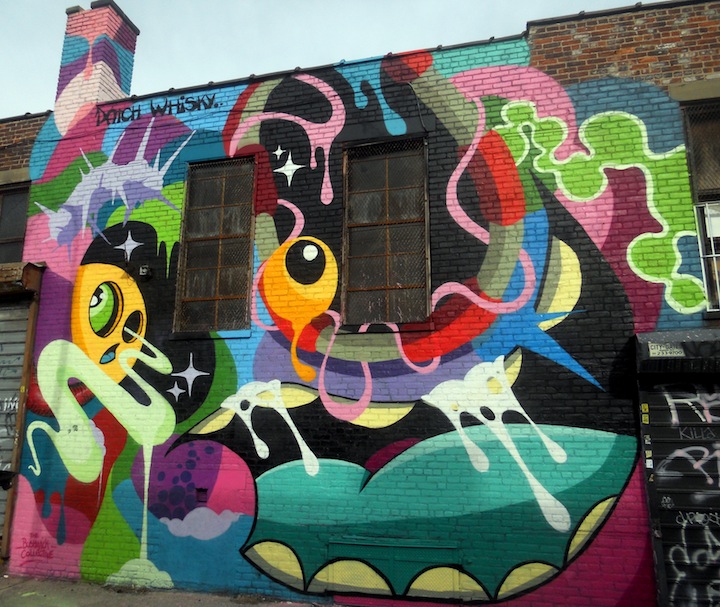 The prolific Fumero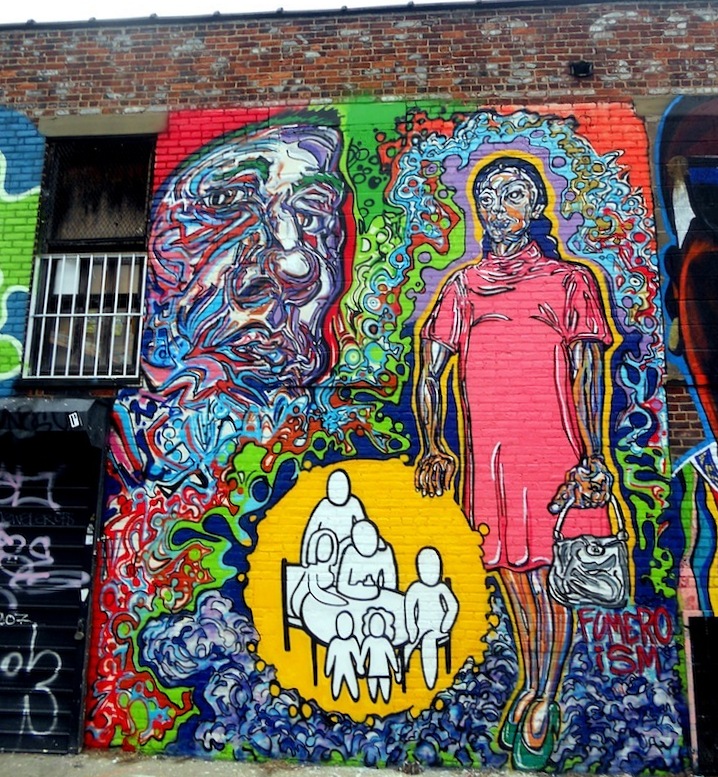 South Africa-based Nard Star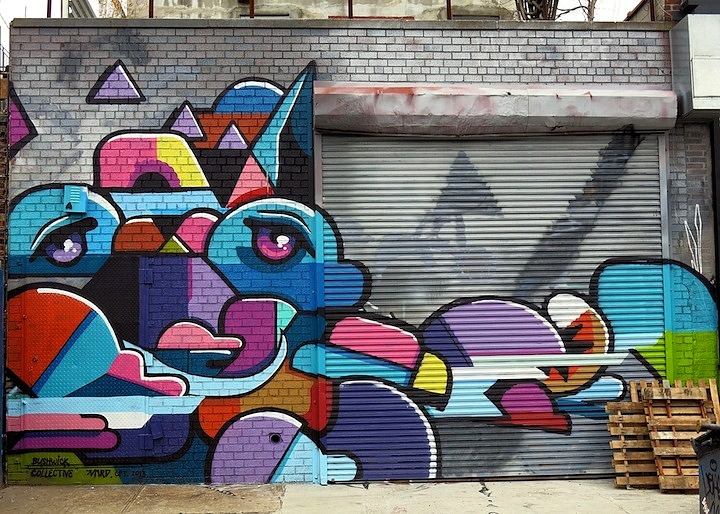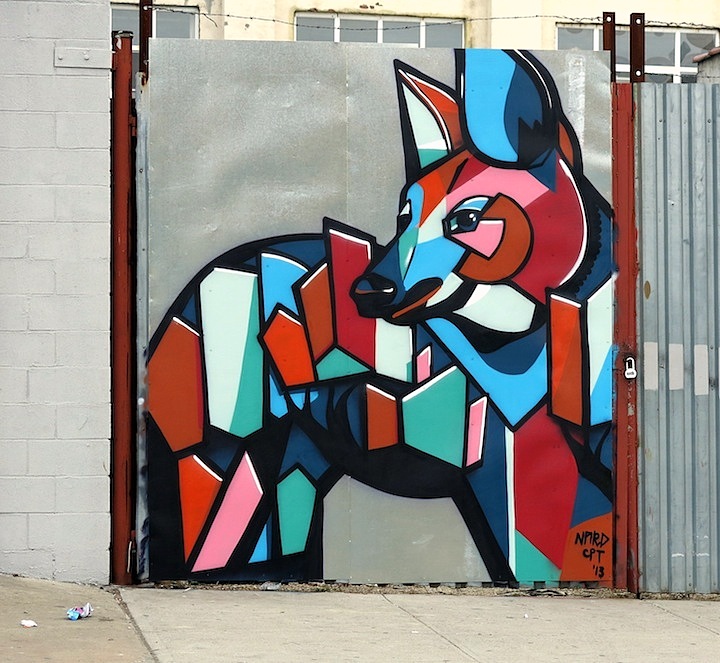 Atlanta-based Trek Matthews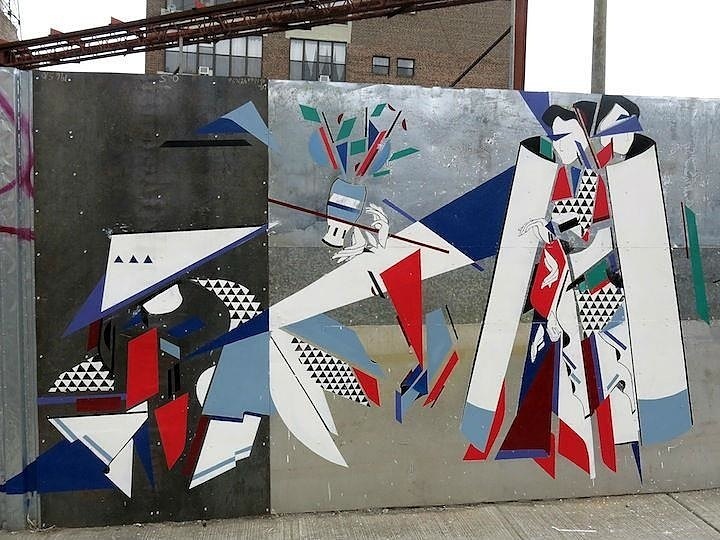 South Carolina-based Ishmael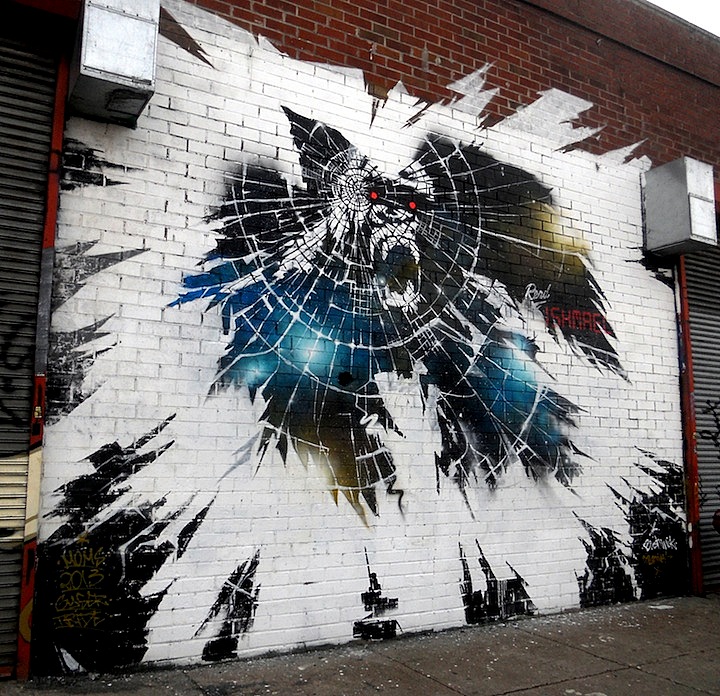 Keep posted to our Facebook page for the latest news on the Bushwick Collective and for photos of Gaia's new piece.
Photos by Dani Mozeson, Tara Murray and Lois Stavsky