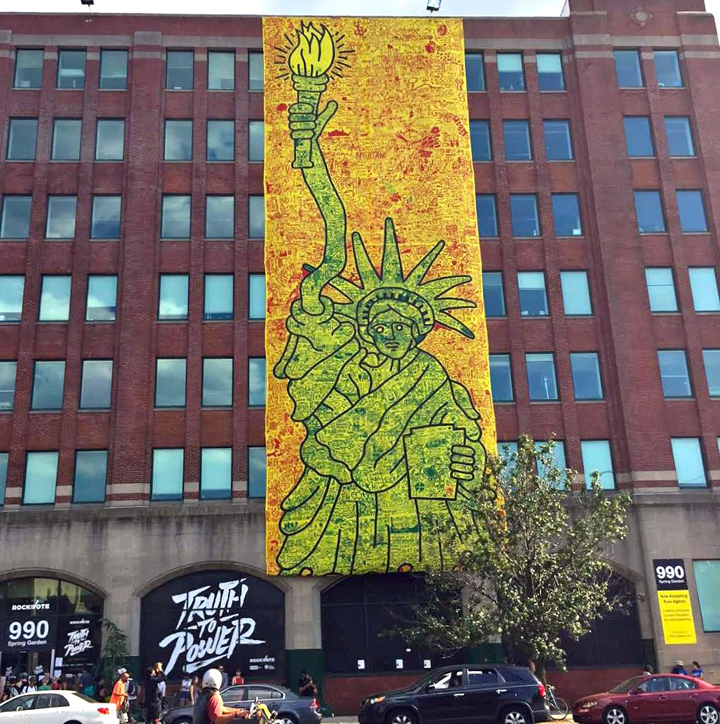 Coinciding with the Democratic National Convention, the non-profit Rock The Vote launched its Truth to Power campaign in Philadelphia earlier this week. Among its events was a three-day pop-up art exhibit featuring a varied range of socially and politically engaged works in different media. Among the artists who participated are many whose works have also surfaced in public spaces. Pictured above is Keith Haring with the City Kids Foundation. Here are several more:
Mear One, False Profits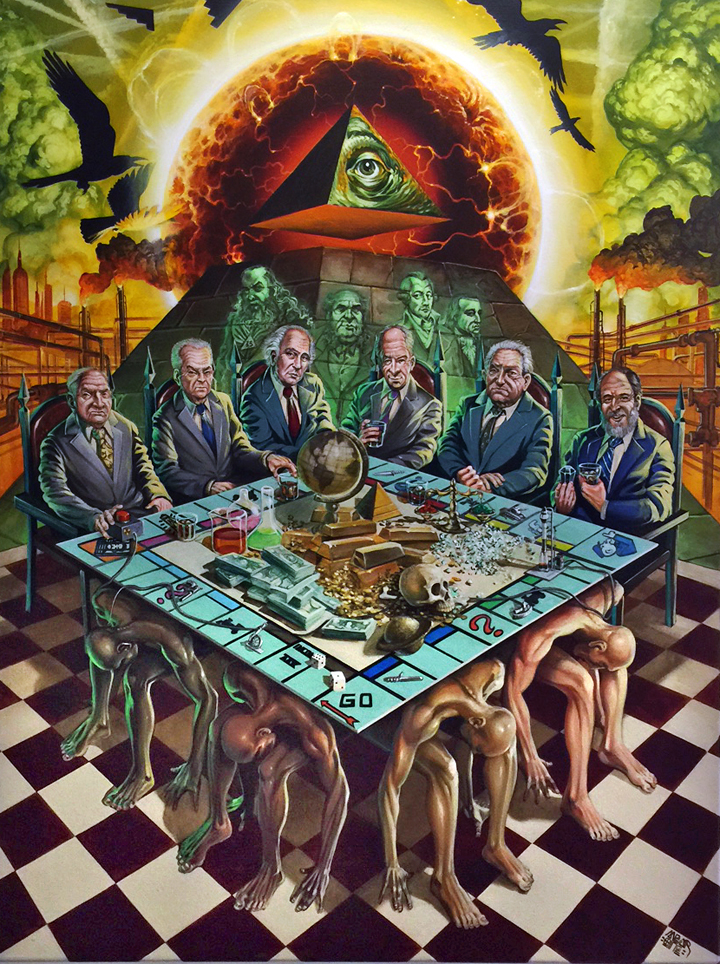 Beau Stanton, Elemental Crisis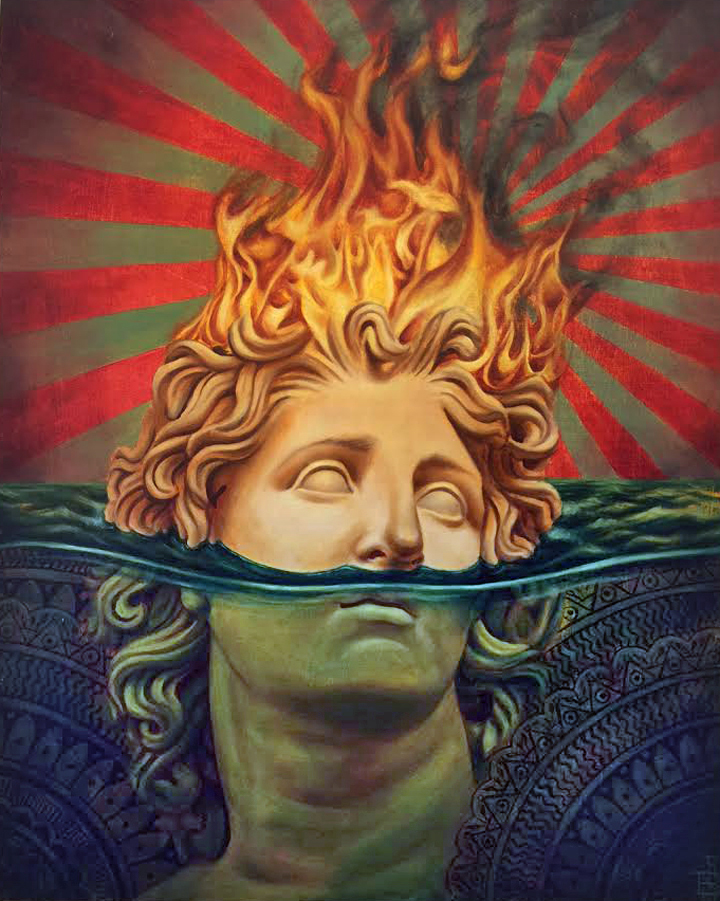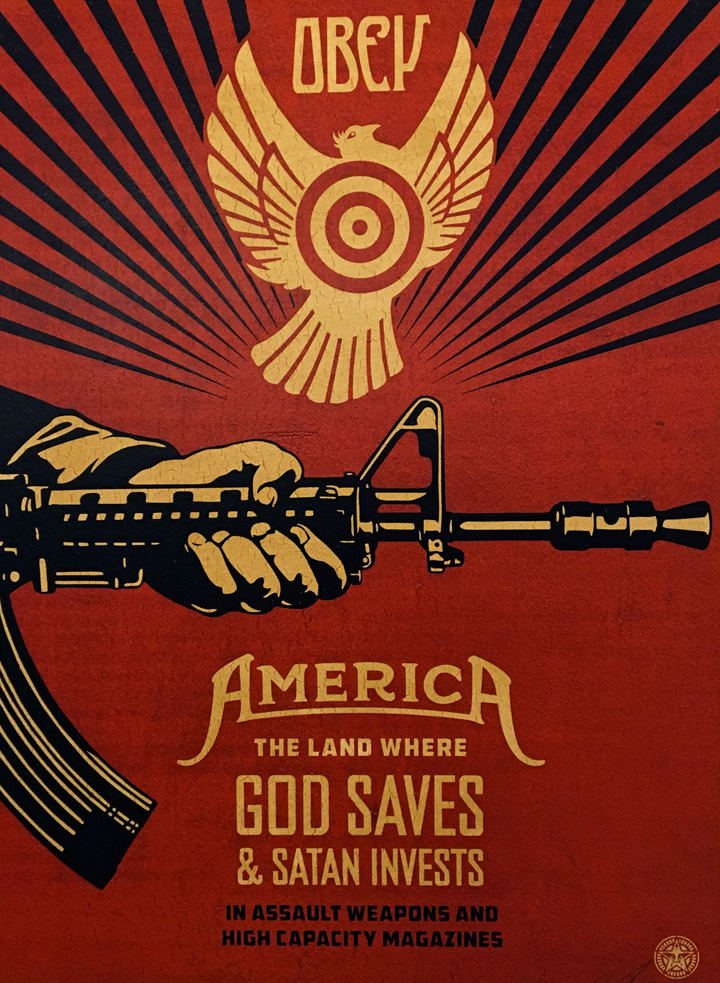 Lmnopi, Tehrir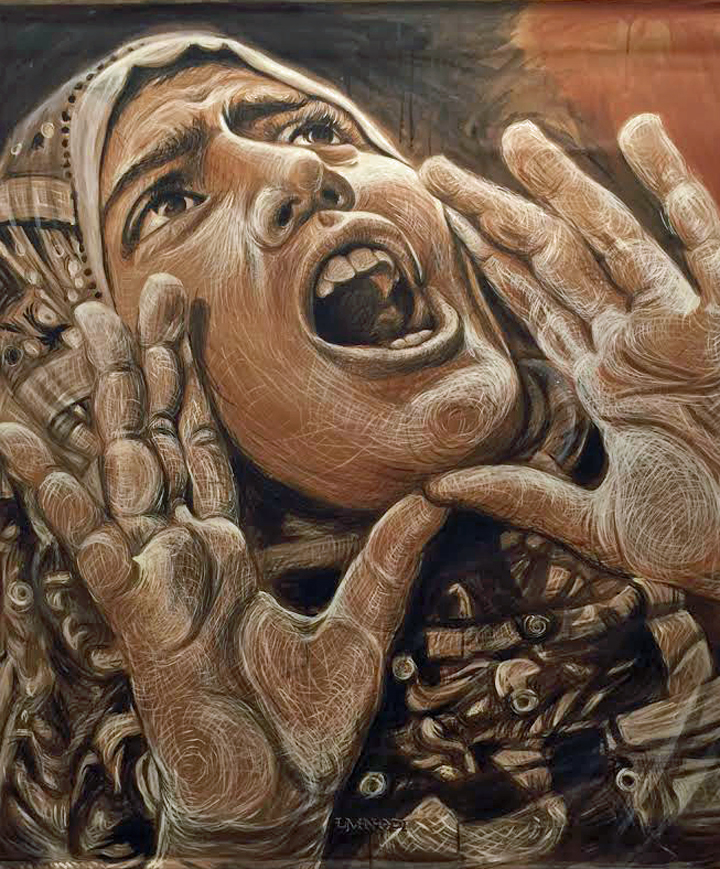 Mata Ruda, How Can I Write My Own Future with My Hands Bound?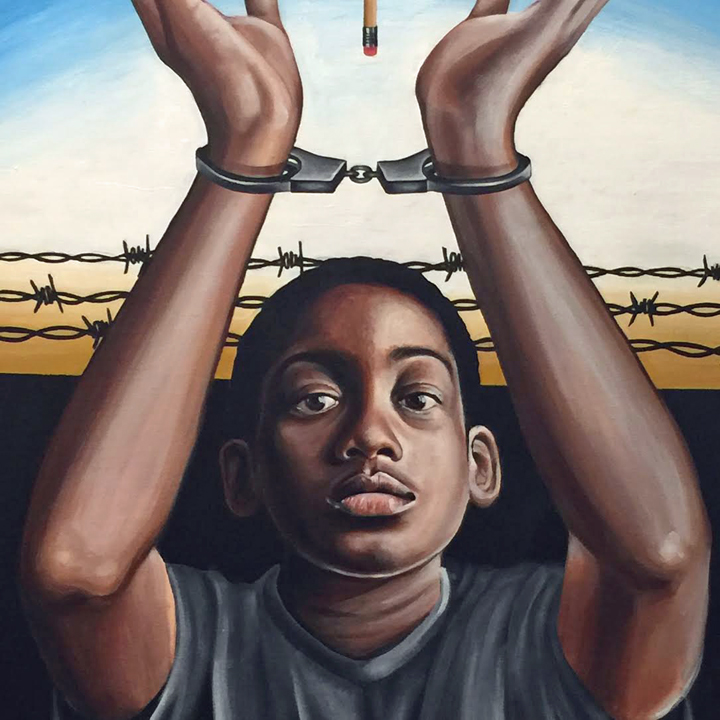 Photo credits: 1-3, 5 & 6 Lois Stavsky; 4 Sara Ching Mozeson
Note: Hailed in a range of media from the Huffington Post to the New York Times, our Street Art NYC App is now available for Android devices here.

{ 0 comments }