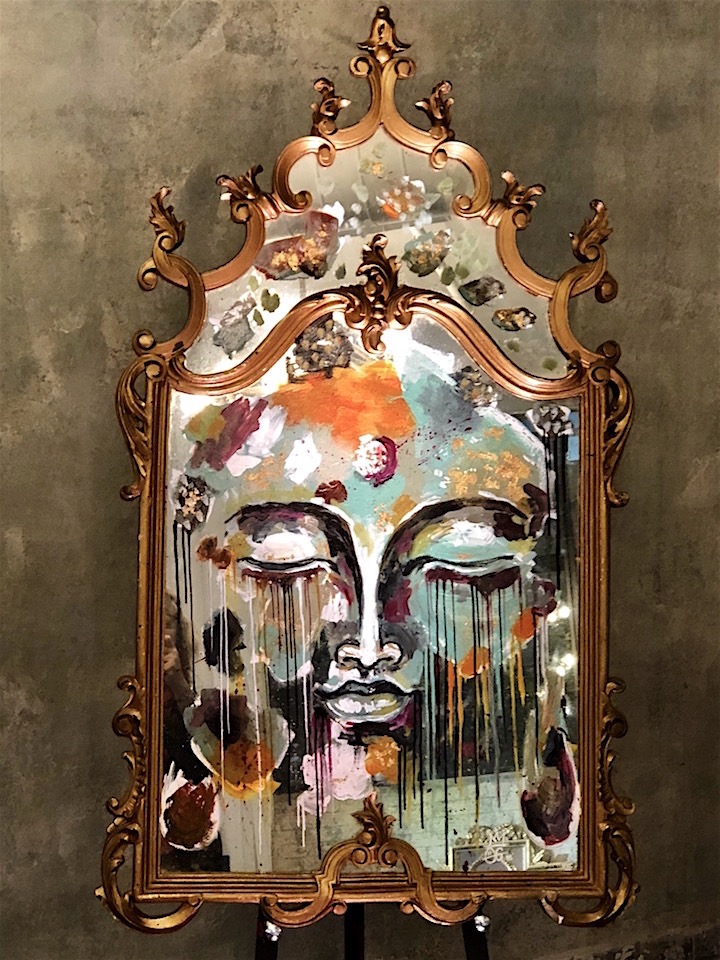 Self-described as a "NYC-based visually impaired Street-Pop artist with a vintage flair," the lovely OG Millie primarily fashions infectious portraits of iconic international figures. Ranging from the Buddha to Biggie, they are customarily painted with brilliant hues onto vintage decorative mirrors, exuding a distinctly enchanting aura.
A wonderfully diverse sampling of the artist's portraits were exhibited this past Wednesday at a reception held at Long Island City's magical Paper Factory Hotel, celebrating the Queens launch of LG USA Mobile's impressive, new five-camera LGV40 ThinQ. Pictured above is OG Millie's rendition of the Buddha. Several more images follow:
The famed Brooklyn-based rapper Biggie Smalls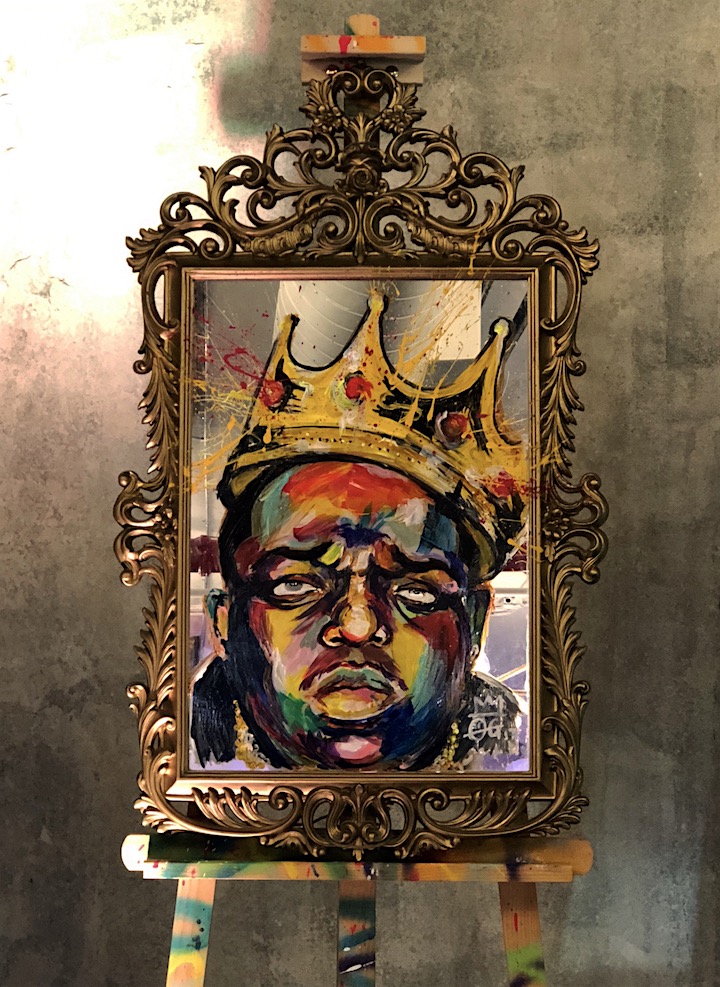 The legendary American rock guitarist Jimi Hendrix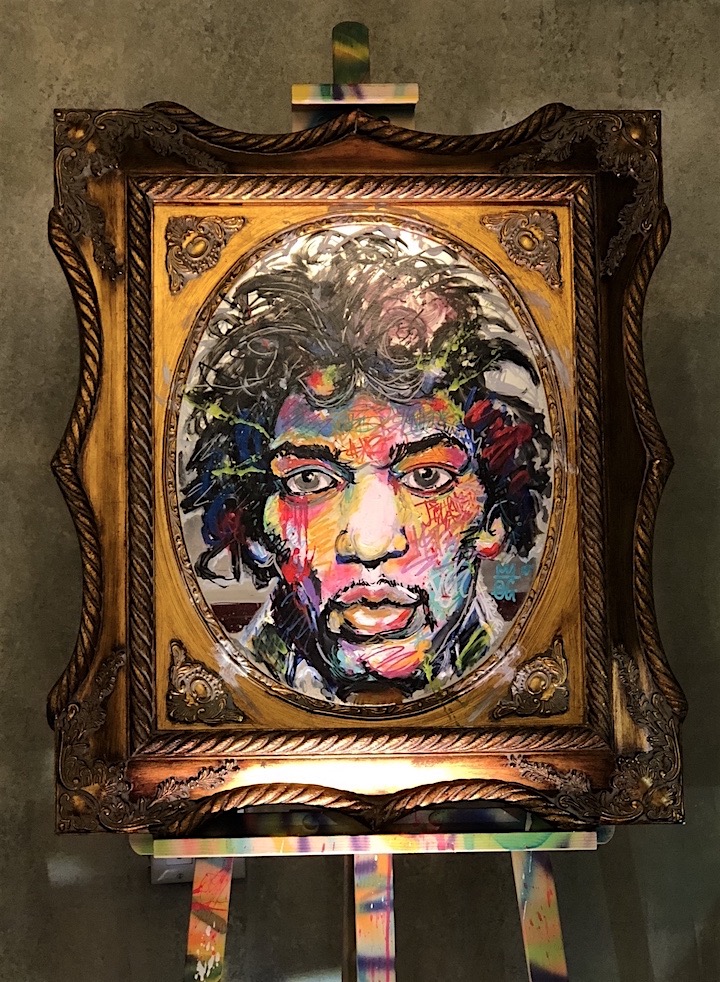 The German-born brilliant physicist Albert Einstein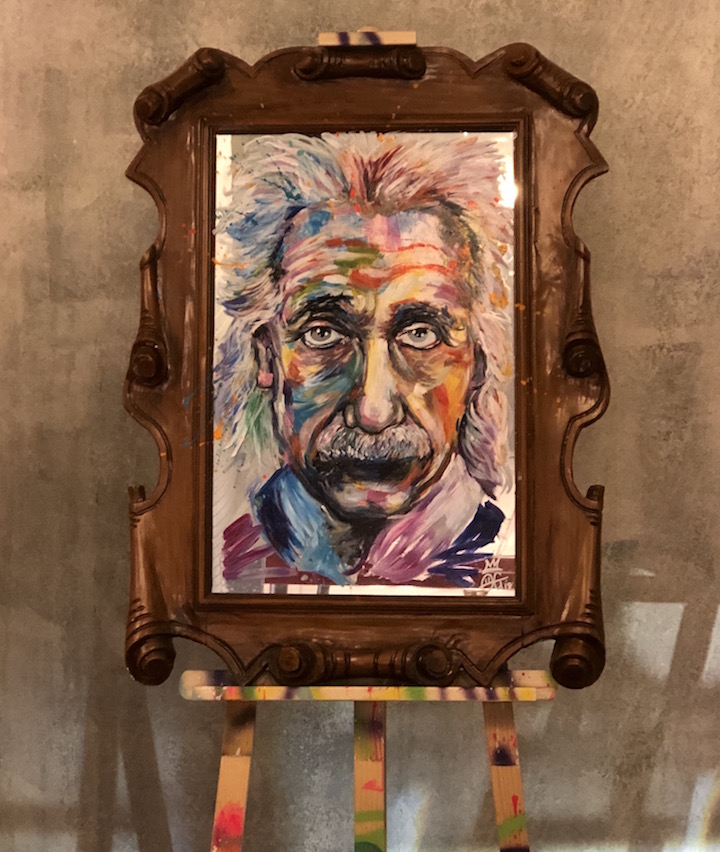 And all eyes upon her  — or the phone capturing her! –as she intently begins to paint live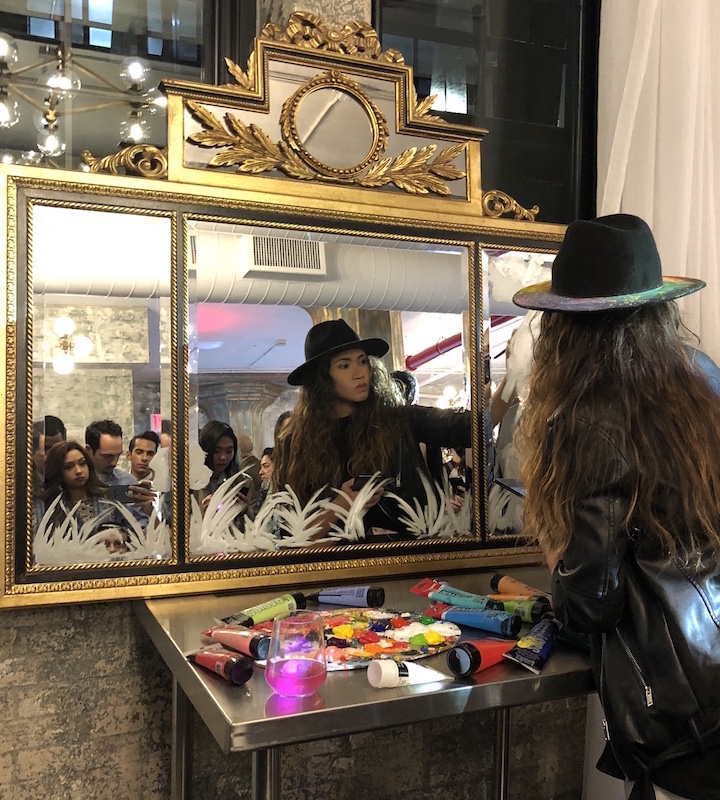 Note: You can see the final piece painted live by OG Millie here.
Photos by Lois Stavsky