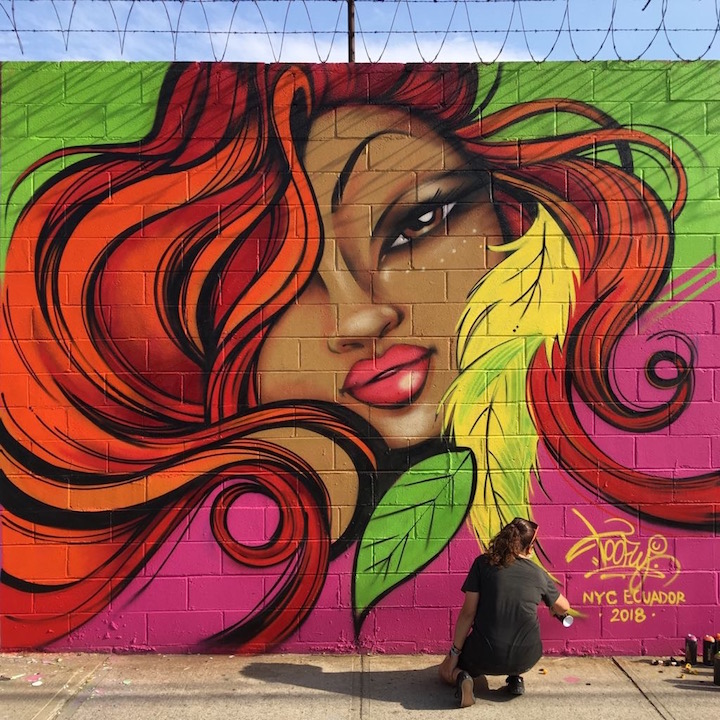 Pictured above is Ecuadorian artist Toofly, captured at work this past Saturday, the official launch of the 9th Welling Court Mural Project. What follows are several more images captured by travel and street photographer Karin du Maire aka Street Art Nomad this past Friday and Saturday at this model community-driven mural project conceived and curated by Ad Hoc Art.
Brooklyn-based See One at work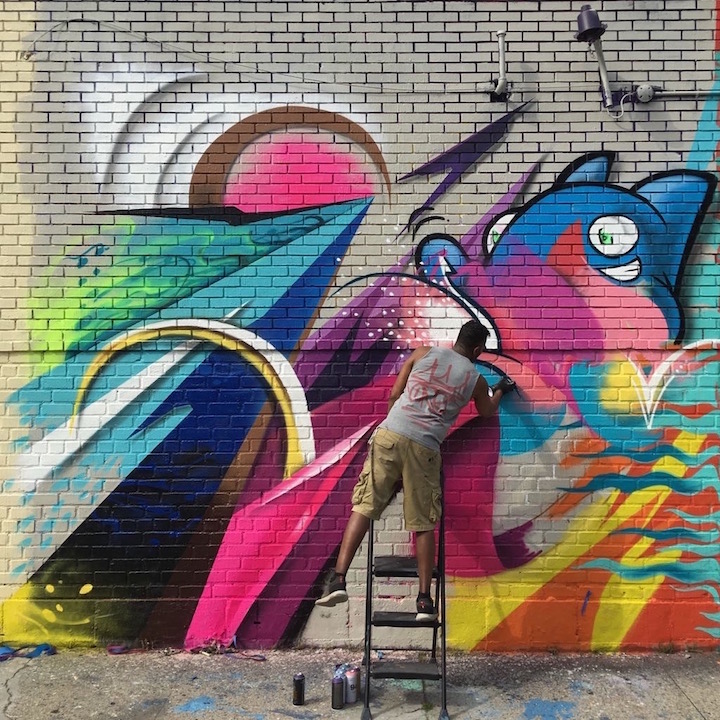 The legendary Daze, standing in front of his mural, produced with Crash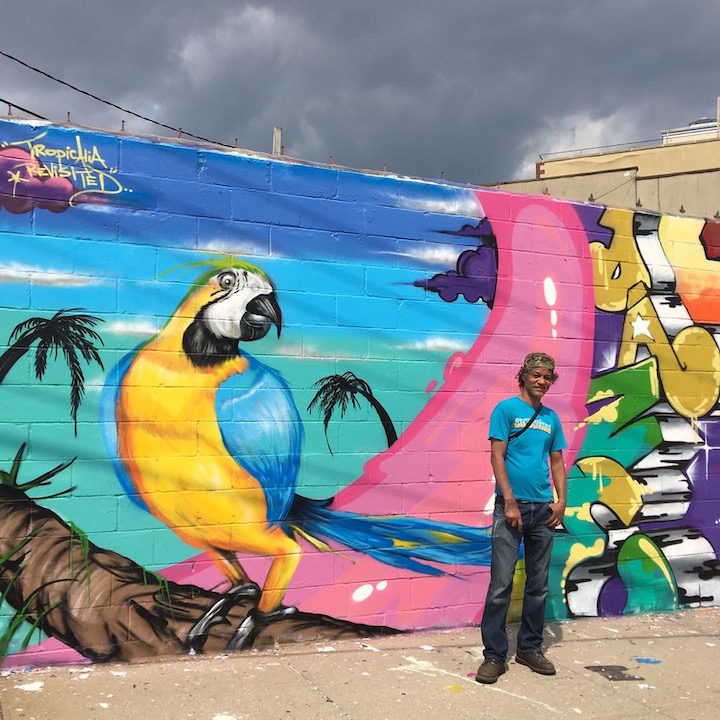 Swedish artist Carolina Falkholt at work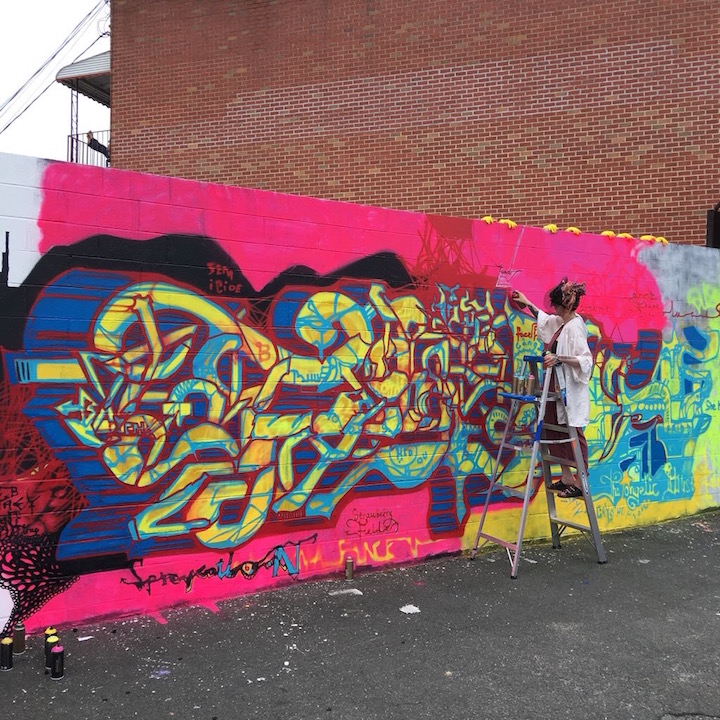 The nomadic Never Satisfied at work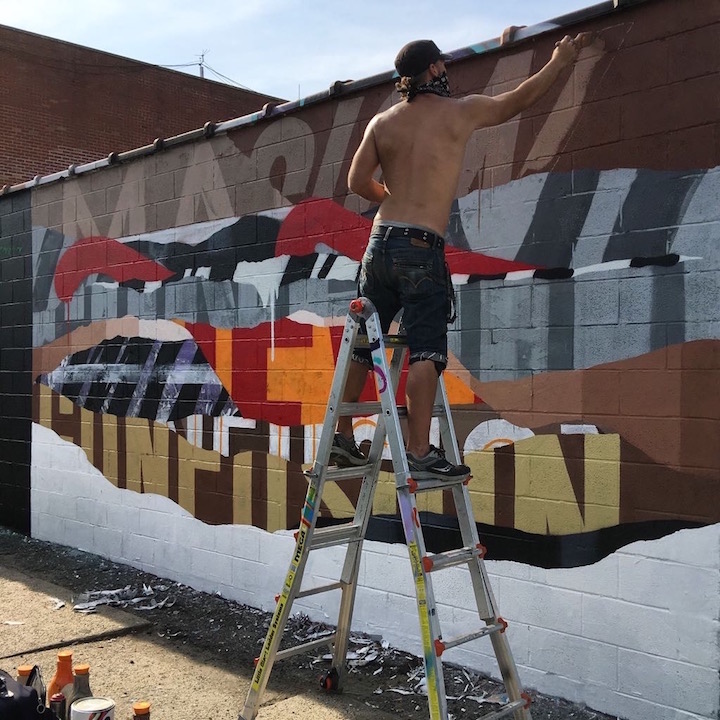 Multi-disciplinary artist Ryan Seslow, huge segment of completed mural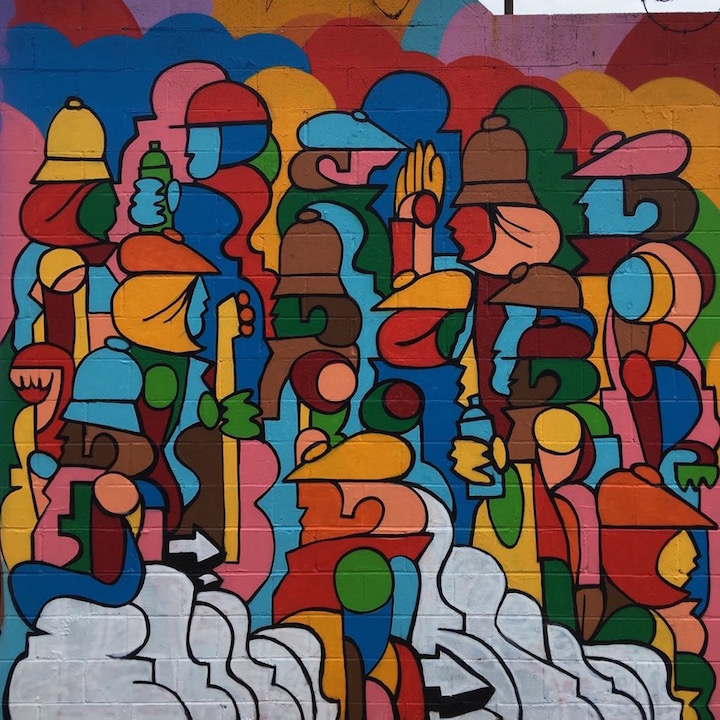 Cambridge, MA-based Caleb Neelon with Boston-based Lena McCarthy, close-up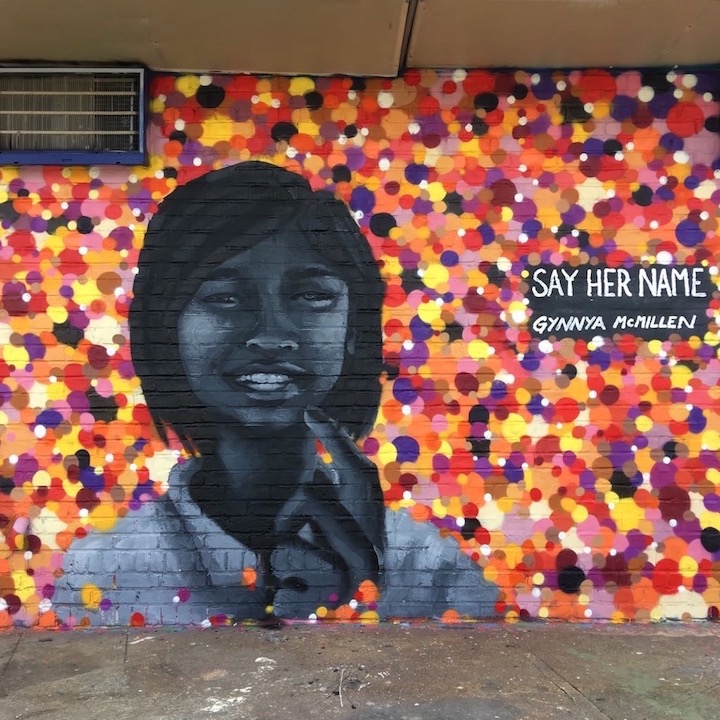 The murals are on view 24/7 on and around Welling Court in Astoria, Queens.
Photos:Karin du Maire aka Street Art Nomad