The Savage Habbit Mural Project continues to bring an amazing array of murals to nearby Hudson County. Just minutes from NYC, a treasure trove of public artworks can be found. Here's a sampling:
Angelina Christina, Ease One & Never in Jersey City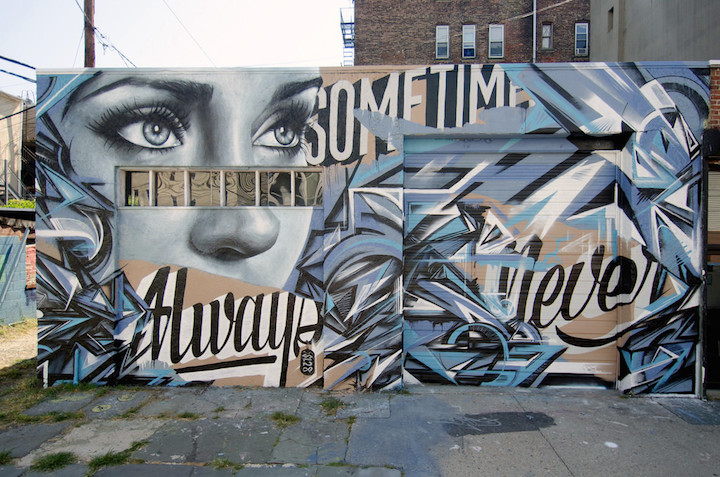 Mike Makatron in Jersey City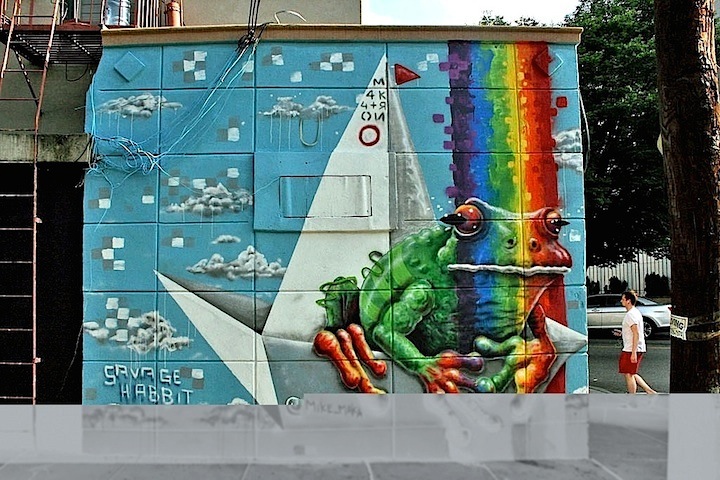 Smithe, Seher & Kraken in Union City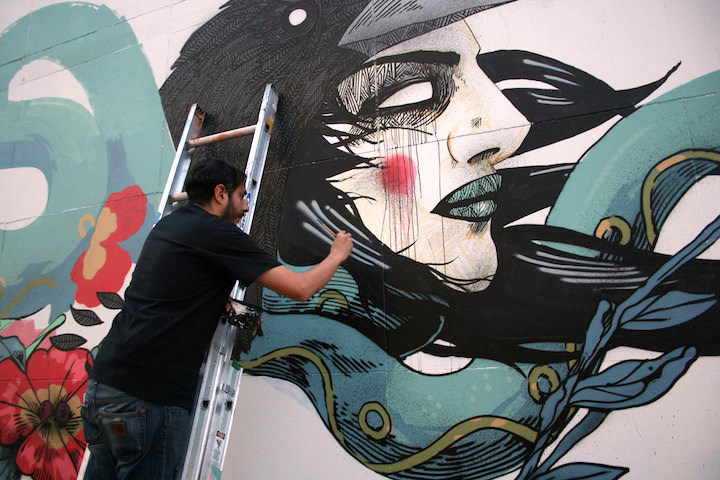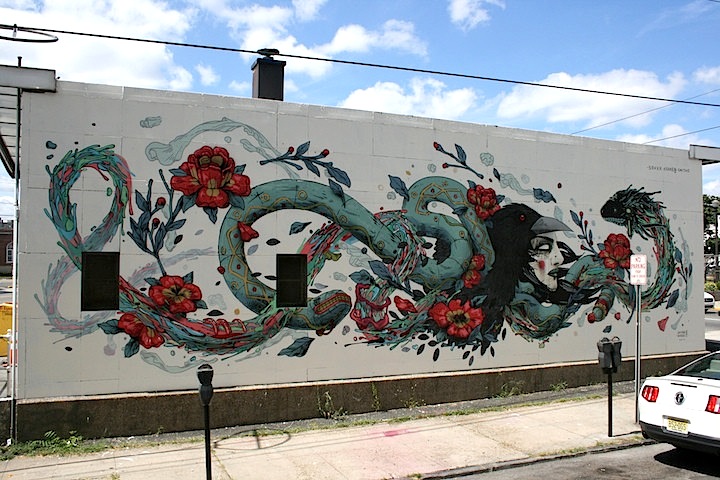 Mata Ruda and Nanook in Jersey City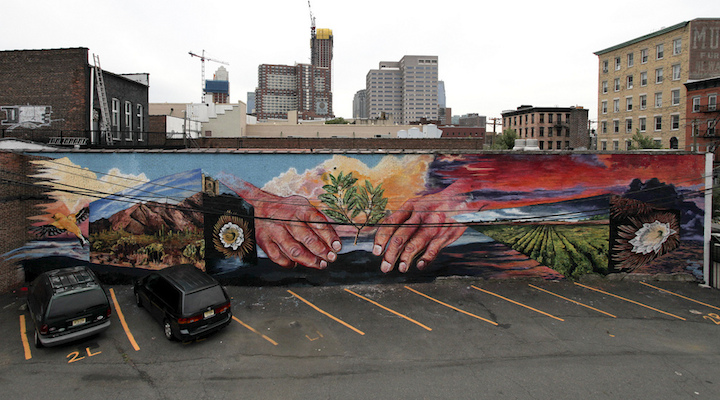 To continue showcasing international, national and local artists and enriching the visual landscape of Hudson County with outstanding murals, Savage Habbit recently launched a Kickstarter with wonderfully enticing rewards. Check it out here.
All photos courtesy of Savage Habbit