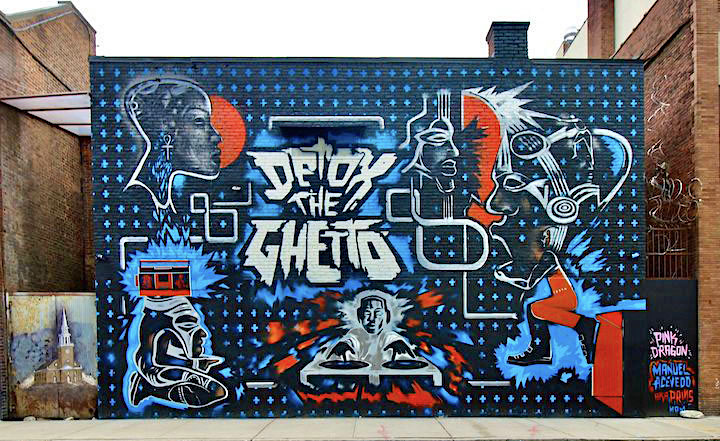 Named for the historical Downtown Newark district in which the mural project is located, the Four Corners Public Arts initiative has brought over a dozen alluring murals to Treat Place and Beaver Street in Downtown Newark — a short work from Newark Penn Station. Referencing the neighborhood and its distinct history, the artworks were conceived and painted largely by local artists.
The mural featured above, a tribute to the late neighborhood legend, Jerry Gant a.k.a 2 Nasty Nas, was painted by Newark-native Manuel Acevedo. Several more murals sponsored by  Four Corners Public Arts — an ongoing collaboration between the City via Invest Newark, the Newark Downtown District (NDD), Newark Arts and local property owners RBH Group and Paramount Assets — follow:
Newark-raised, Brooklyn-based Gera Luz, Sacred Water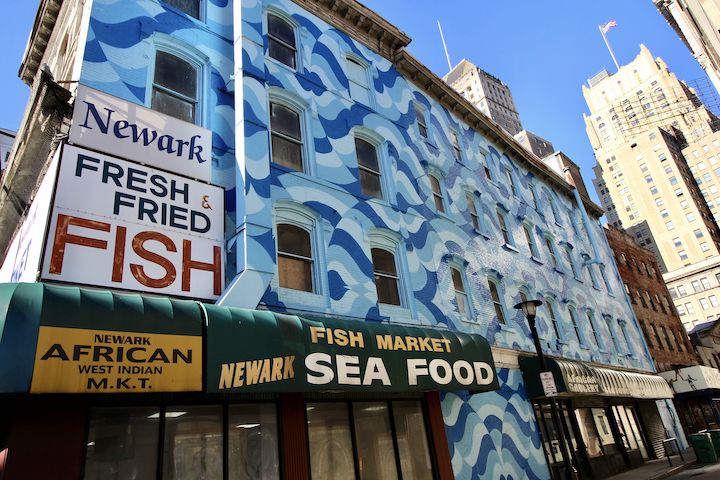 Layqa Nuna Yawar and Kelley Prevard in collaboration with A Womb of Violet — a Newark-based Black women's artist collective –, "Magnitude and Bond"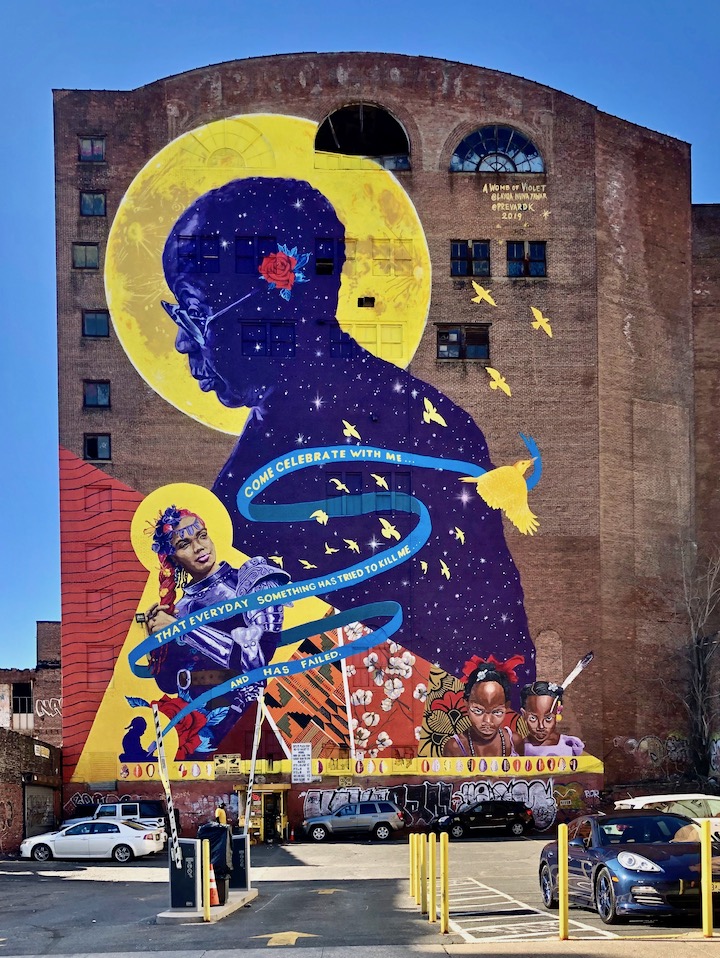 The Rorshach Art Collective — Newark natives Andre Leon and Robert Ramone, –"Radiance"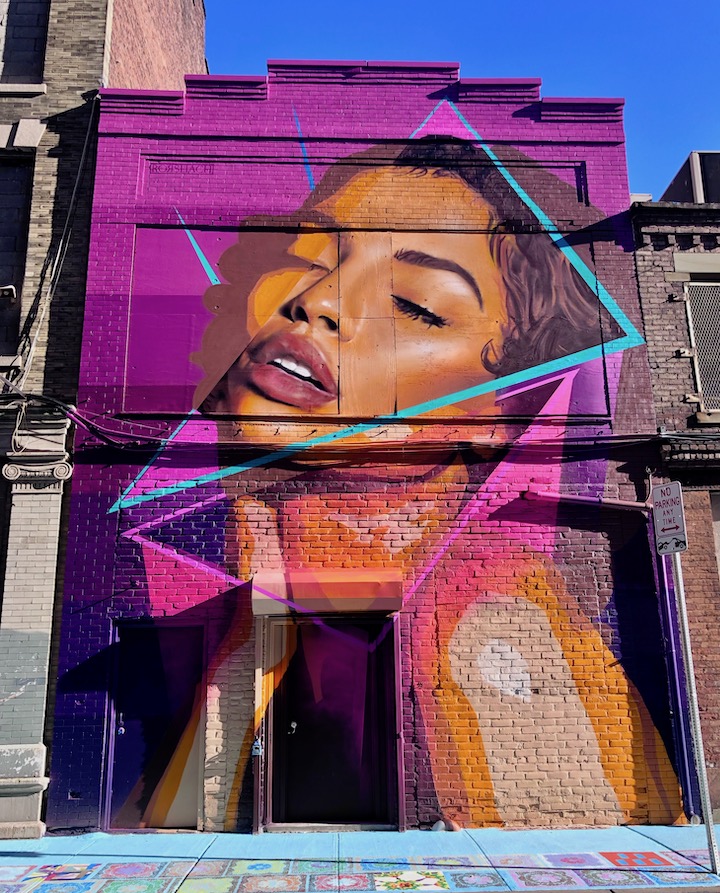 Brooklyn-based Armisey Smith, "The Natural World of the Lenape," to the left of Puerto Rico-born, Paterson-raised  Jo-el Lopez, "The Guardian of the City"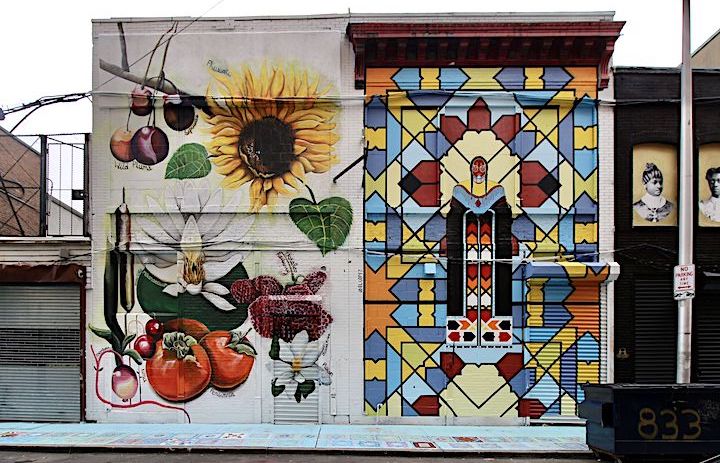 Atlantic City-based Sue Daly in collaboration with The Barat Foundation, "Sewing a Path to Freedom"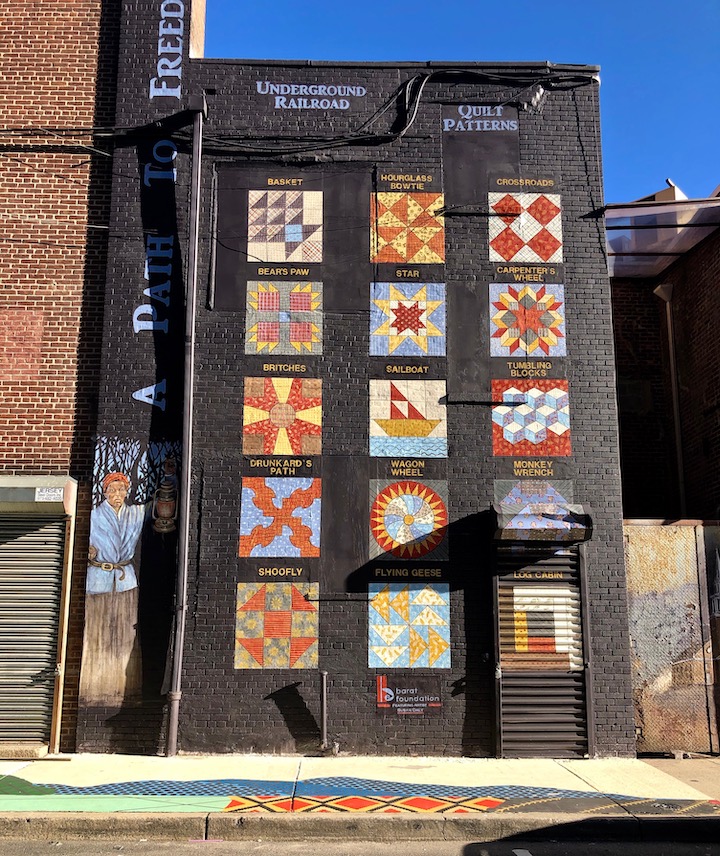 Newark-based Gabe Ribeiro, "Newark Is for Artists"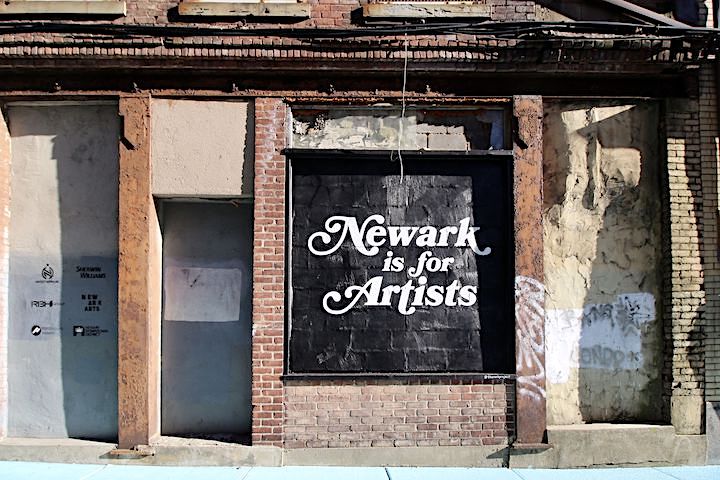 Photo credits: 1, 2, 5 & 7 Rachel Fawn Phillips; 3, 4 & 6 Lois Stavsky
Special thanks to Rachel Fawn Phillips for introducing me to this project.
{ 0 comments }