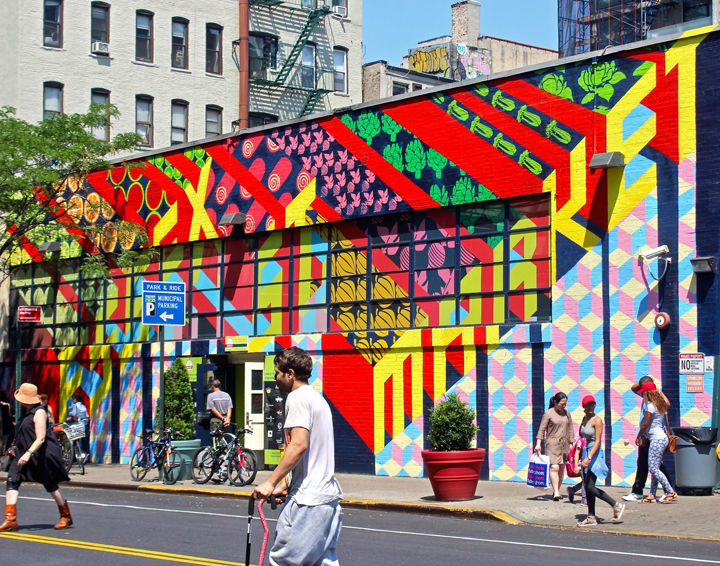 Few Lower East Side spots are as tantalizing as the Essex Street Market. With its rich array of delicacies, it's been one of our favorite haunts for years. And now with Gera Lozano's artwork gracing both its exterior and interior, it's even more inviting!  I recently met up with Lauren Margolis of the Lower East Side Partnership who gave me a bit of an update.
We love the the Essex Street Market's new look! What inspired the makeover?
With the development of the nearby Essex Crossing, the Essex Street Market was experiencing less foot traffic. Many people, in fact, didn't realize that the Market was still open and functioning. We wanted to boost its visibility.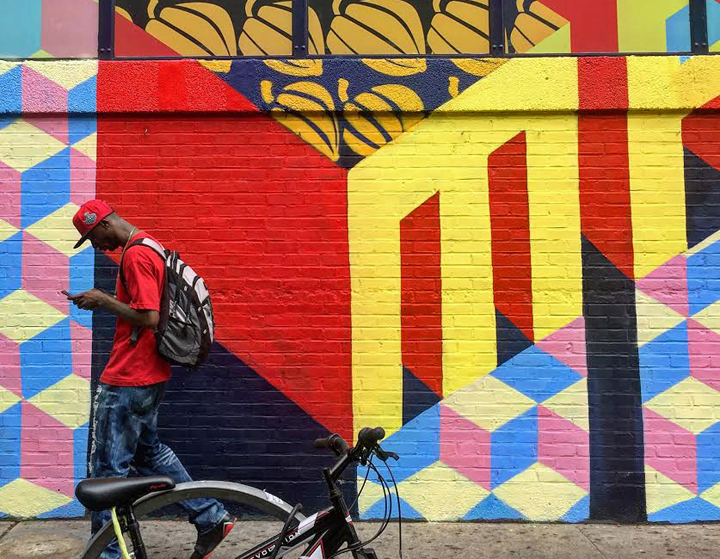 You certainly seem to have accomplished that! We street art aficionados were introduced to Gera Lozano's aesthetic largely through the murals she has painted with WERC in Brooklyn and Queens.  We are delighted to see her work surface here. How did you decide which artist to commission for this project?
Natalie Raben, who oversaw the 100 GATES Project, was familiar with Gera's work, and suggested that we bring her abroad for this project. And Gera was quite excited about this project when we approached her.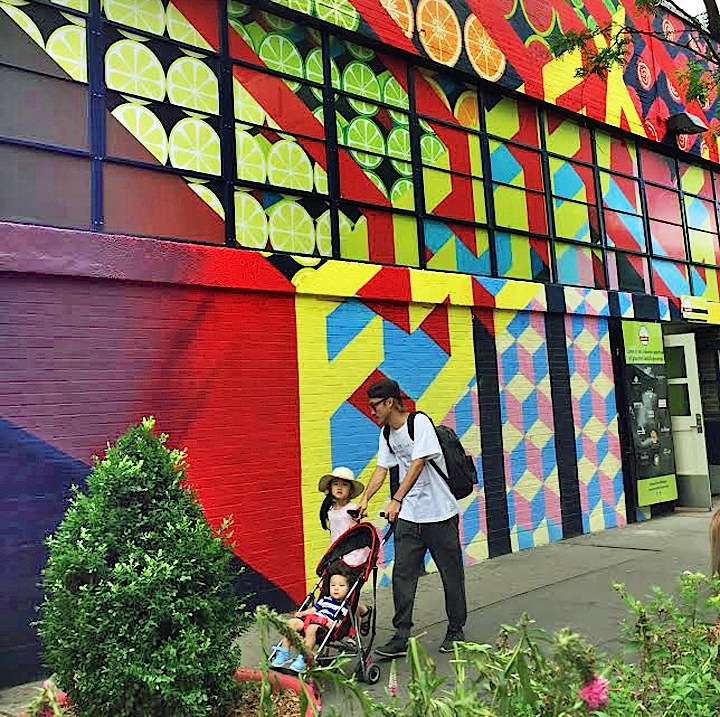 What about the design? How was that decided? What considerations went into it?
We were seeking an attractive, eye-catching design that represents the range of vendors at the Essex Street Market.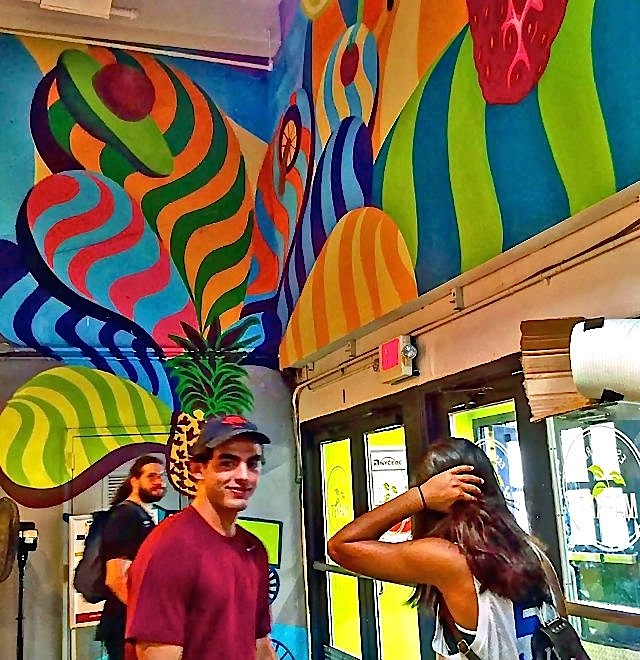 How have folks reacted to this transformation?
They love it. The response has been so positive. People have been commenting on it, posing in front of it and posting images it on Instagram!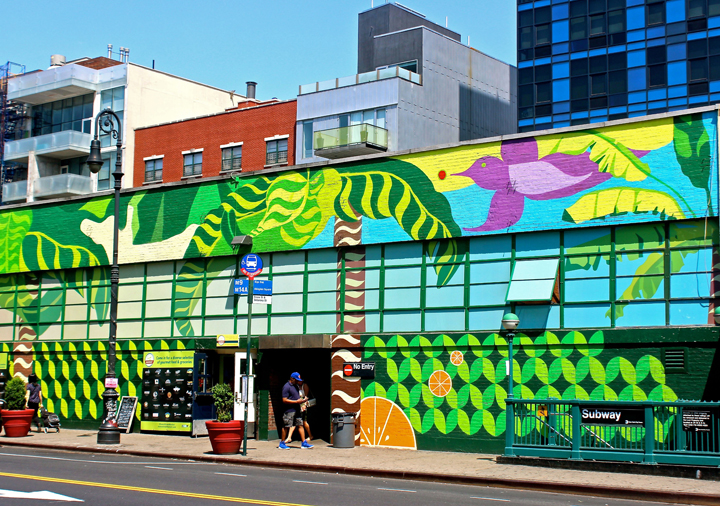 What's ahead for the Essex Street Market?
In 2018, it will be moving into the ground floor of Essex Crossing. All of the existing vendors will have a new home, and there will be space for additional vendors. Delancey Street Associates, the developer of Essex Crossing, will cover the cost of the move.
I'm glad we have Gera's artwork in the meantime! And we look forward to seeing the art that is certain to surface there!
Note: The Essex Street Market is open Monday through Saturday, 8:00am to 7:00pm, Sunday 10:00am to 6:00pm. The Market also houses Cuchifritos Gallery + Project Space that is open Tuesday – Sunday from 12-6pm.
Photo credits: 1 & 5 Tara Murray; 2-4 Lois Stavsky; interview with Lauren Margolis conducted and edited by Lois Stavsky
Hailed in a range of media from the Huffington Post to the New York Times, our Street Art NYC App is now available for Android devices here.