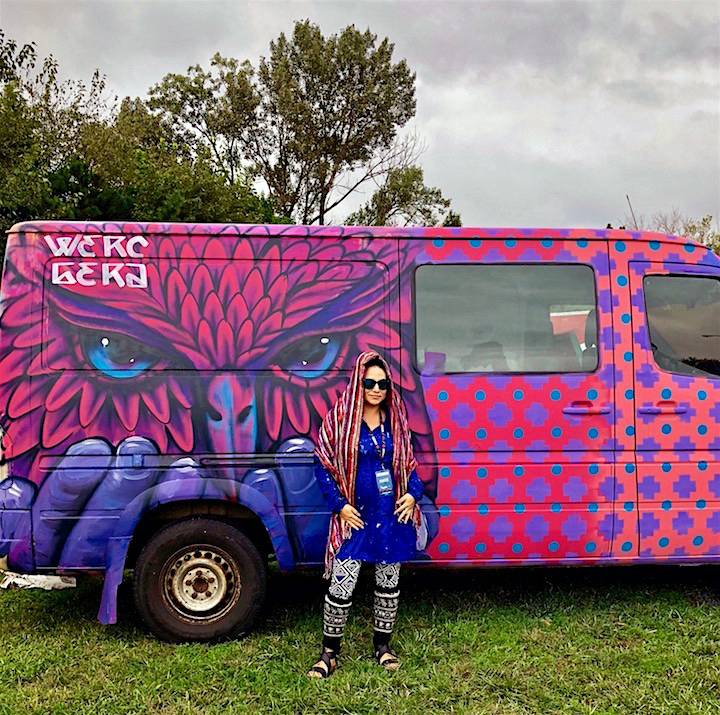 An exuberant celebration of "invention, creativity, curiosity and hands-on learning," the 9th Annual World Maker Faire New York took place this past weekend on the grounds of the New York Hall of Science in Flushing, Queens. Among this year's exhibitors was Ad Hoc Art, presenting live truck painting, along with live T-shirt screen printing. While there, I had the opportunity to pose a few questions to Ad Hoc Art owner and co-founder Garrison Buxton (pictured below with Maker Faire director Sabrina Merlo).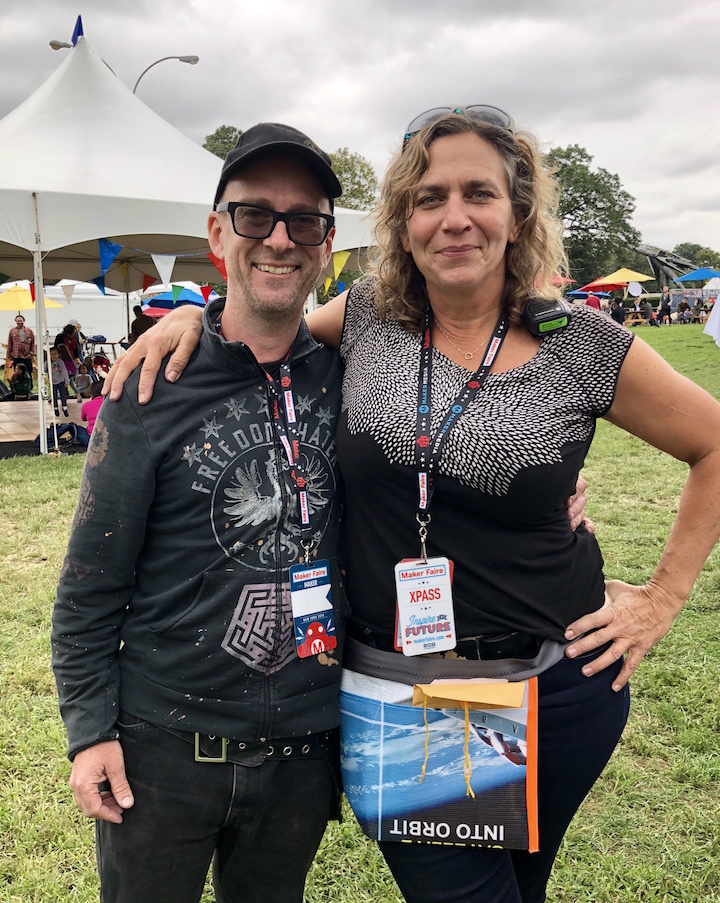 What an extraordinary event this is! So much is going on here — from inventive exhibits to immersive workshops to interactive hands-on learning. Can you tell us something about Maker Faire? Its mission?
Among its missions is to celebrate creativity, while inspiring inquisitive dreamers to realize and share their dreams in any number of fields — be they art, science, technology…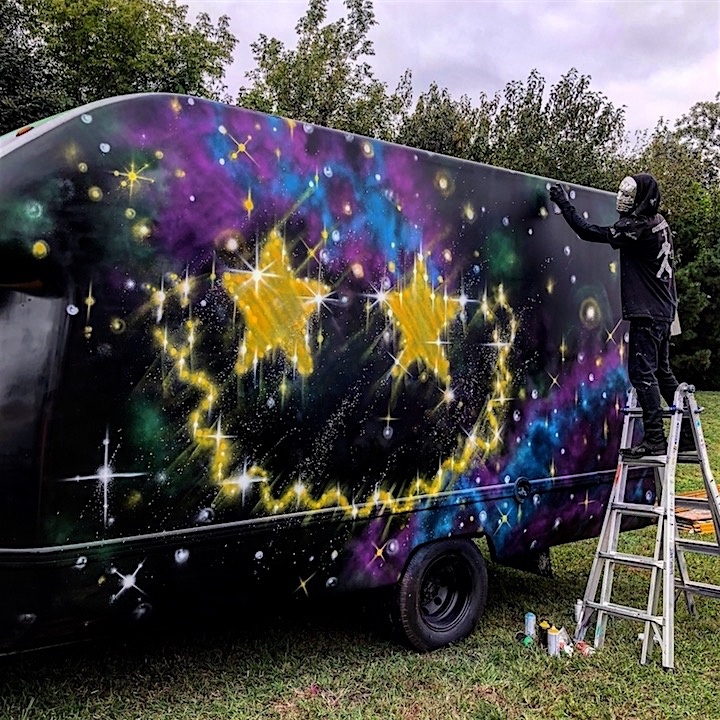 How did you become engaged with Maker Faire? What spurred you to participate in this year's festival?
Geoff Taylor — whose brother I had previously worked with — approached me about participating in this year's World Maker Faire New York. And since I love its approach to the concepts of both community-engagement and collaborative art-making, we're here!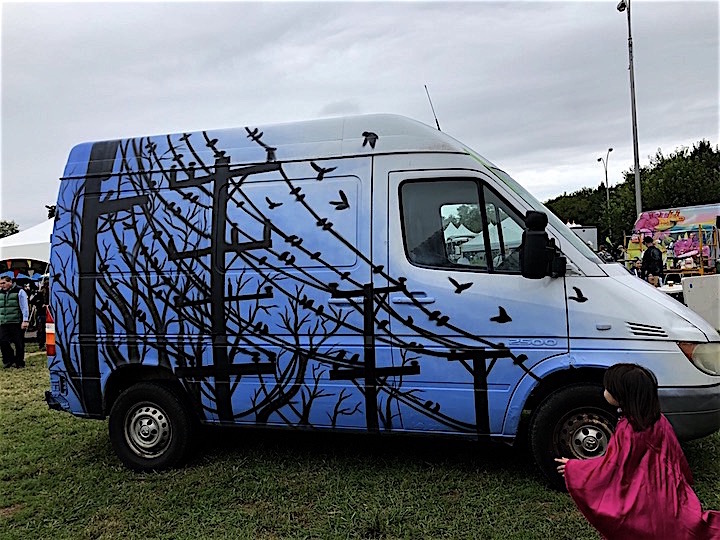 These trucks look great, and the kids who come by are fascinated by them. Why did you choose to use trucks as the canvas for this live art-making project? 
I love their mobility, as so many people will have the opportunity to see them. And the art is likely to last.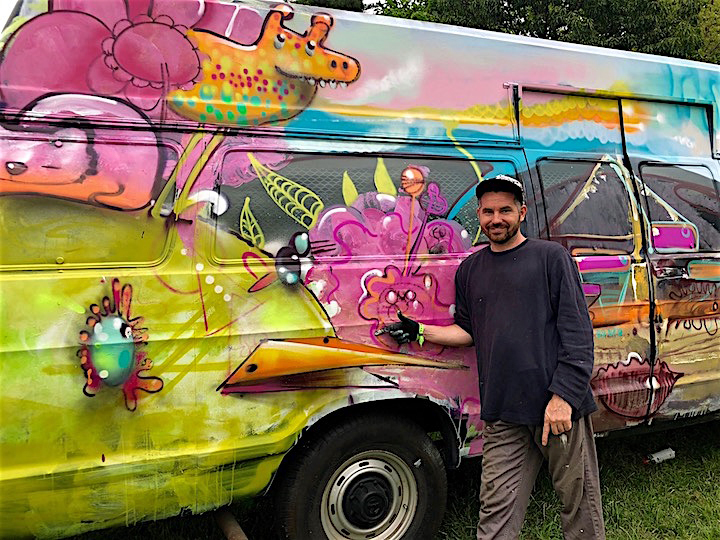 How did you select which artists to include?
I wanted a balance of men and women, and they are all artists I've worked with in previous projects through Ad Hoc Art, including the Welling Court Mural Project.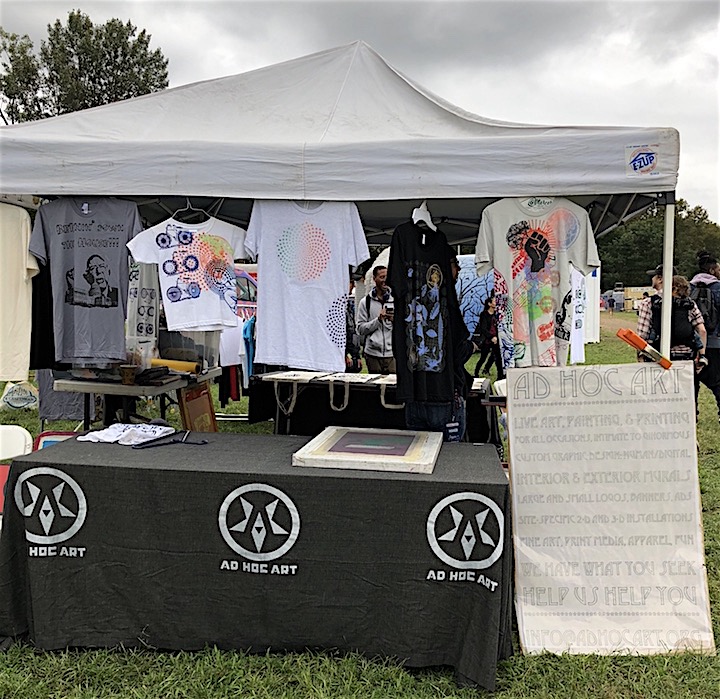 How have folks responded to what you have brought to World Maker Faire New York?
The response has been overwhelmingly enthusiastic! And we've been awarded two blue ribbons from the festival's organizers!
That's great! I'm so looking forward to next year's World Maker Faire New York!
Images:
Interview conducted and edited by Lois Stavsky; photos by Lois Stavsky
Note: Hailed in a range of media from WideWalls to the Huffington Post to the New York Times, our Street Art NYC App is now available for Android devices here.