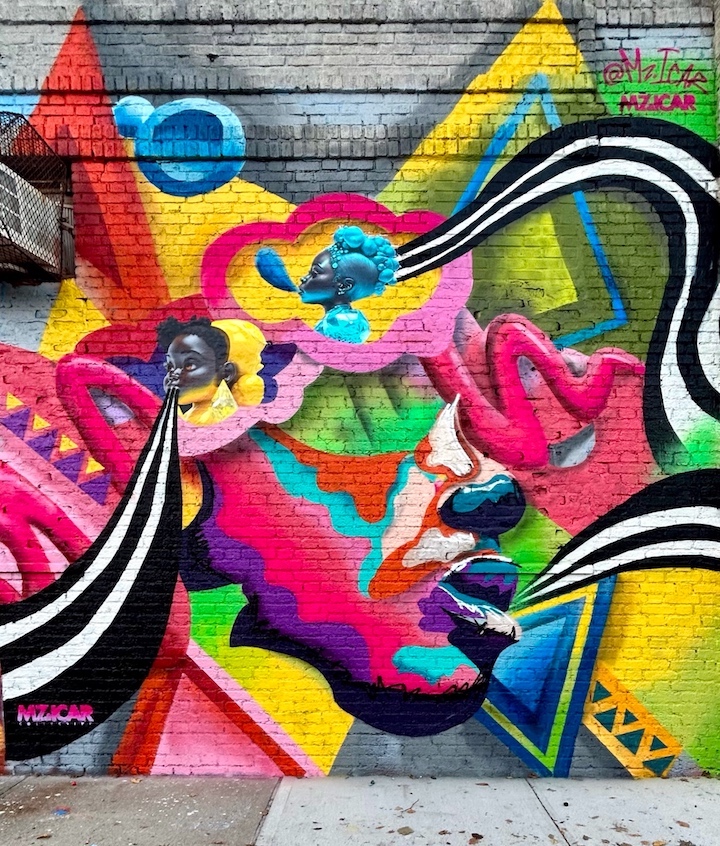 Founded and curated by Miki Mu and Frankie Velez, the BedStuy Walls Mural Festival has once again transformed Lexington Avenue between Stuyvesant and Lewis Streets into a delectable visual feast, while actively engaging the local community and beyond.
The sumptuous image featured above was painted collaboratively by members of Mz. Icar, a collective of primarily Black female interdisciplinary artists "creatively taking up space."  Several more images captured this past Sunday follow:
Brooklyn-based Vince Ballentine paints the Nigerian-American singer and composer Mary Akpa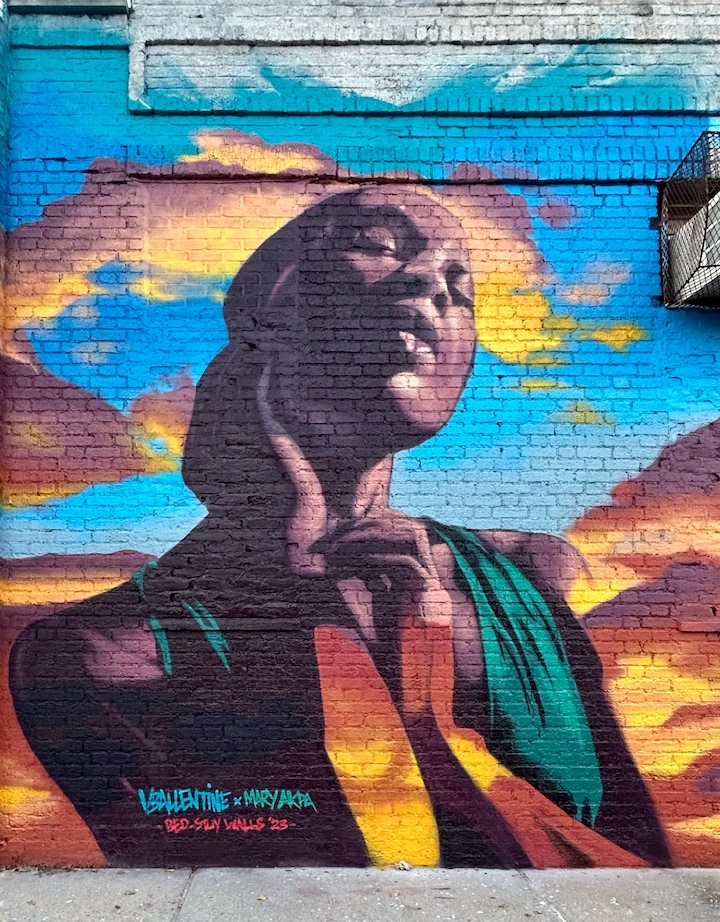 Brooklyn-based Jeff Henriquez captured at work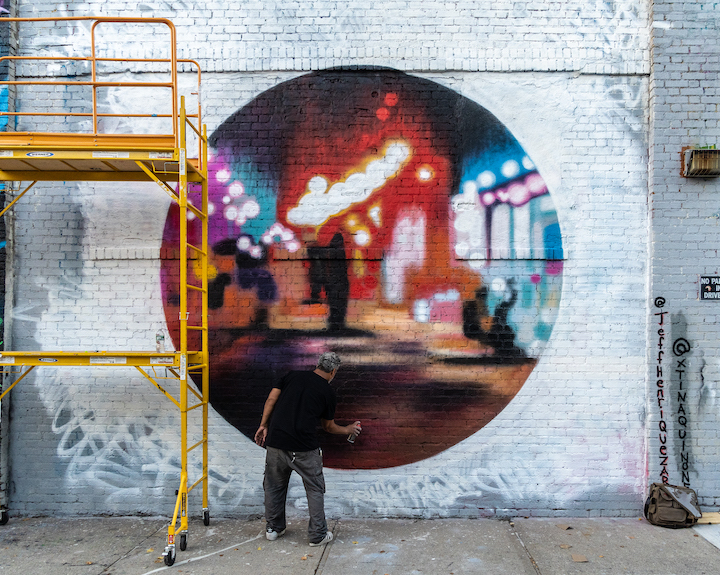 Chicago-based Caesar Perez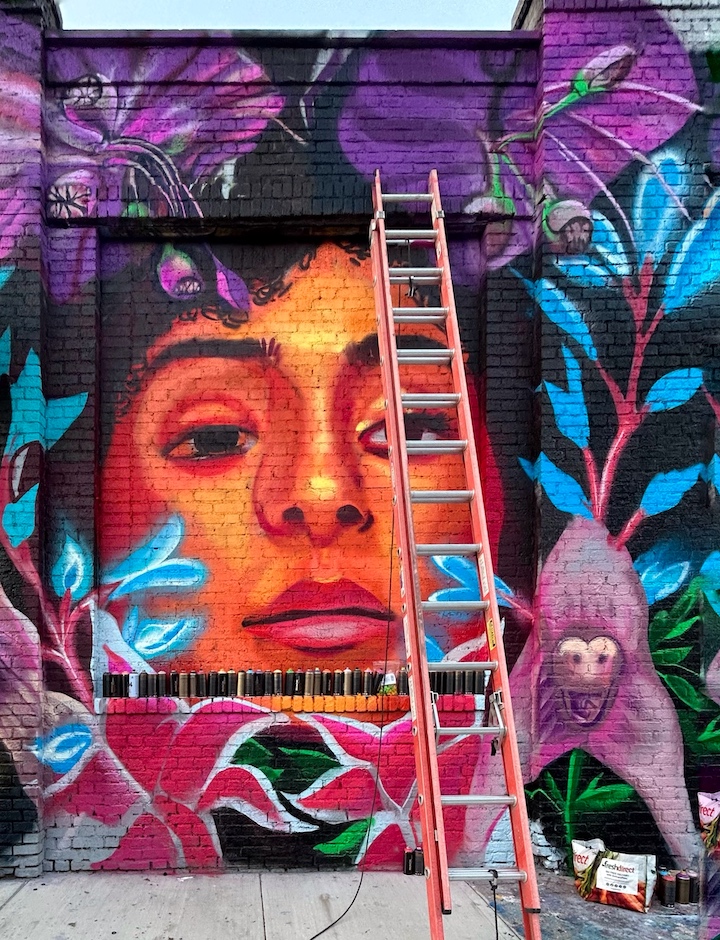 Long Island-based master of monsters Phetus88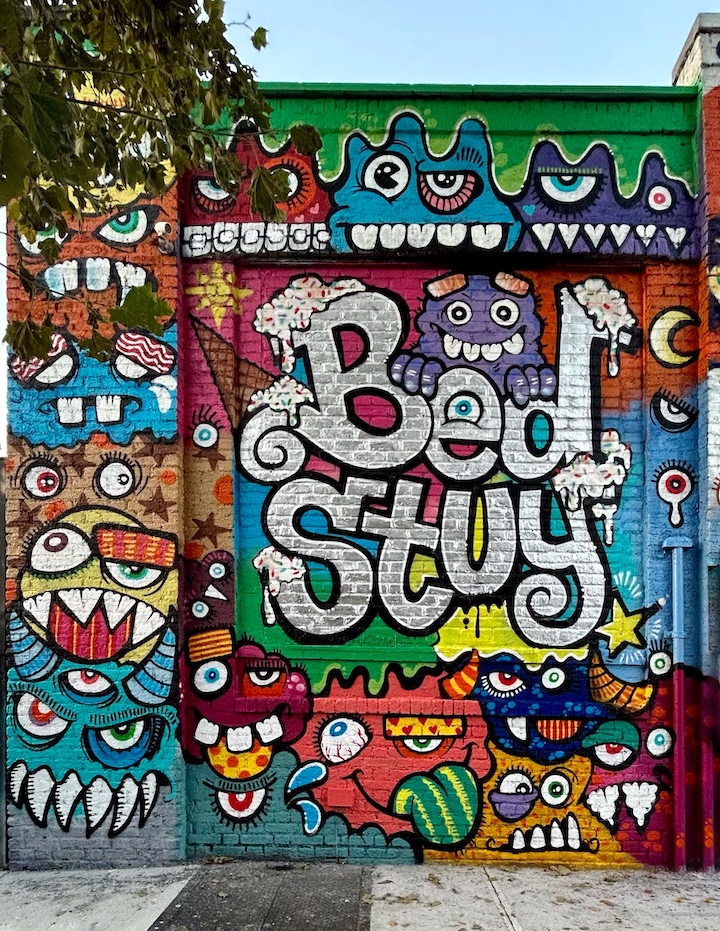 Brooklyn-based Question Marks at work with Alana Tsui above Matt Siren's iconic character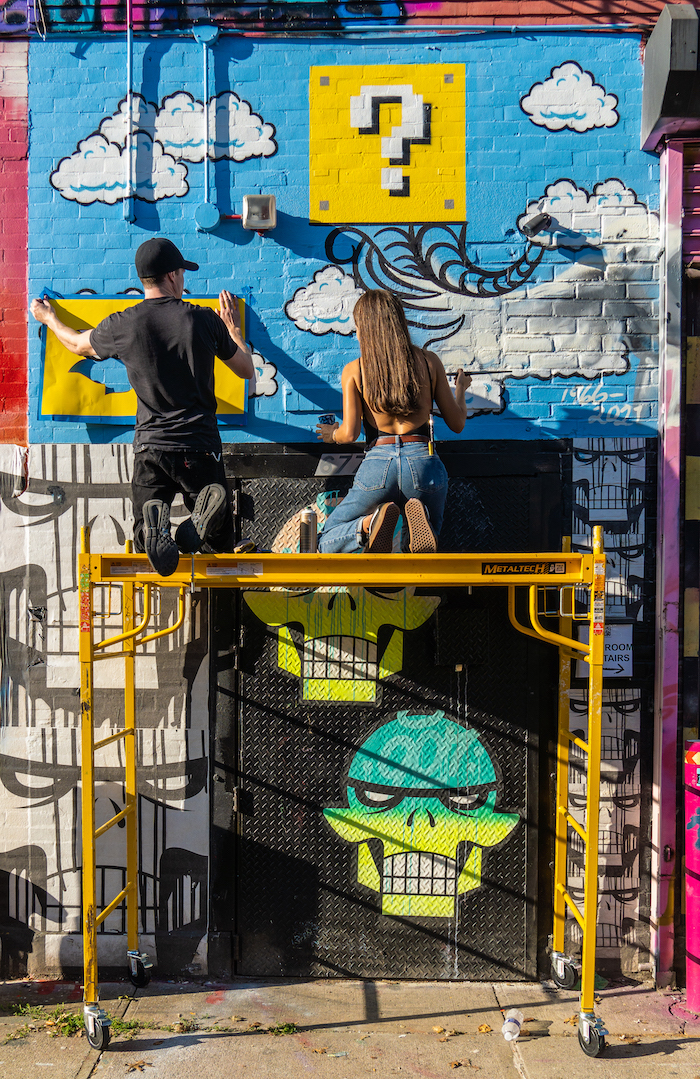 Manhattan-based Funqest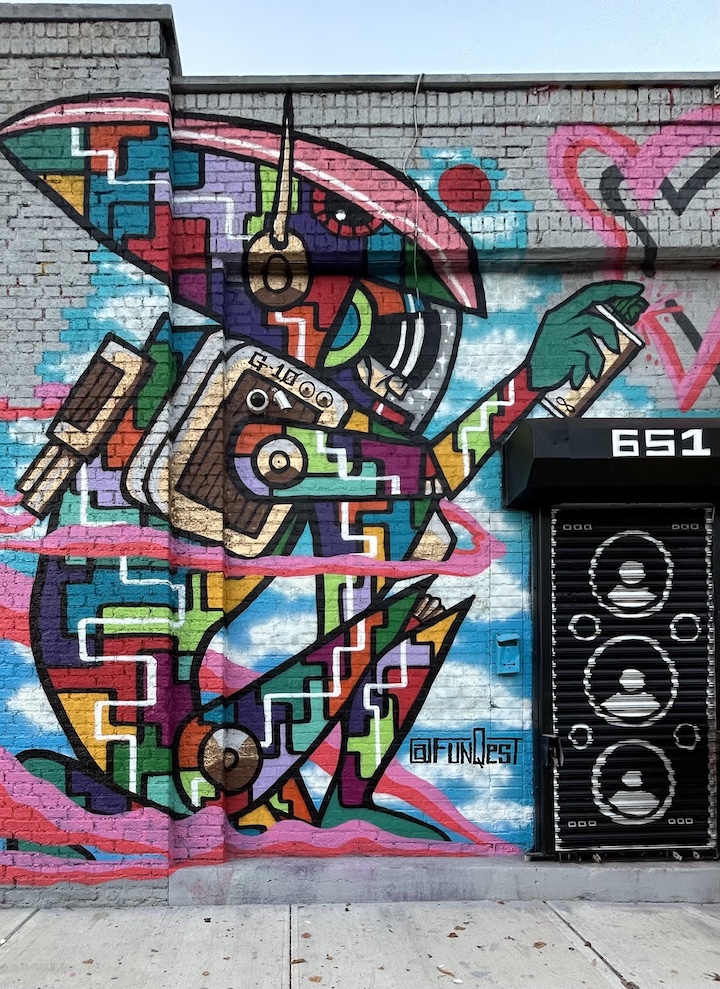 Bronx-born and bred Andre Trenier at work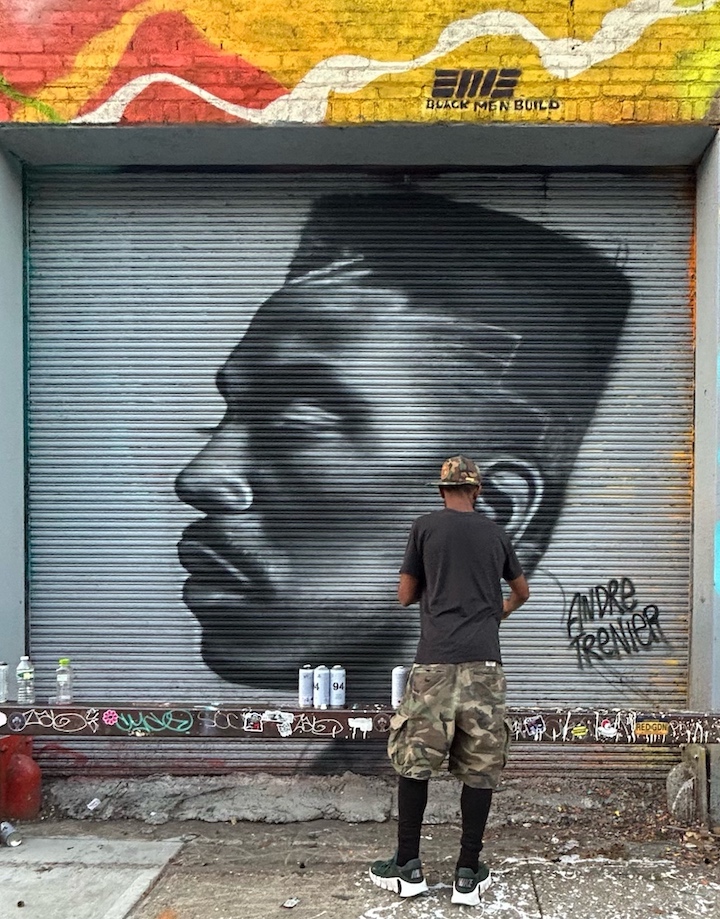 As it "takes a village" to launch such a remarkable event, among the many who helped make it possible are: NYC Thrive Collective, The Philos Project, Philos Latino, Jesse Rojo, Good Times Deli, Pastor Robert Waterman and Atiba Edwards.
Keep posted to the Street Art NYC Instagram and Threads for more images from this year's edition of the BedStuy Walls Mural Festival. And you can help sustain this model of community engagement by contributing to the fundraiser, organized by Miki Mu.
Photo credits: 1, 2, 4, 5, 7 & 8, Lois Stavsky; 3 & 6 Ana Candelaria