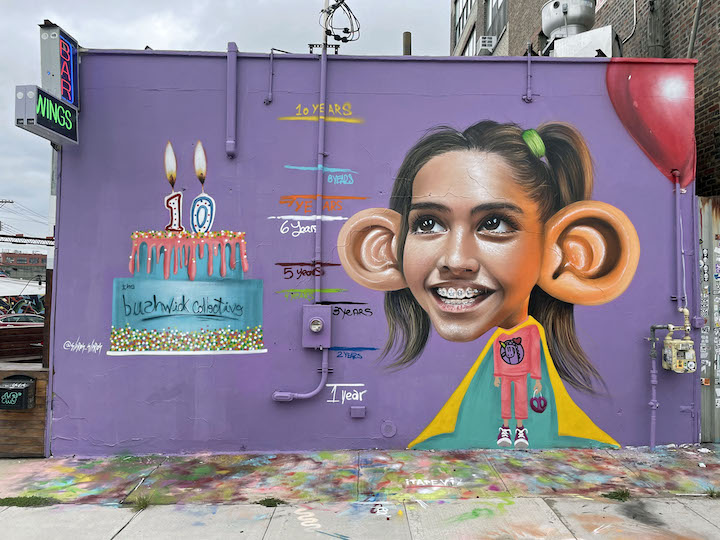 Marking its 10th anniversary, the Bushwick Collective held its hugely popular block party last weekend. Sharing their visions and talents with us, dozens of local, national and international artists refashioned the walls of this now-renowned site, founded a decade ago by Joe Ficalora. The image above — celebrating the event — was painted by the prolific Brazilian artist Sipros. Several more photos of these murals — all captured by Queens-based photographer Anna Jast — follow:
Los Angeles-based 1440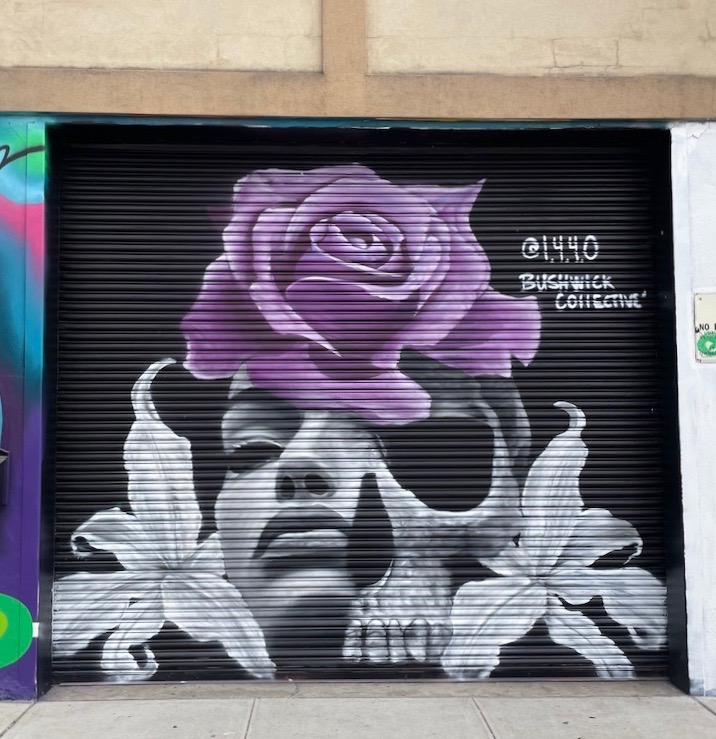 Brooklyn-based Jason Naylor, segment of huge mural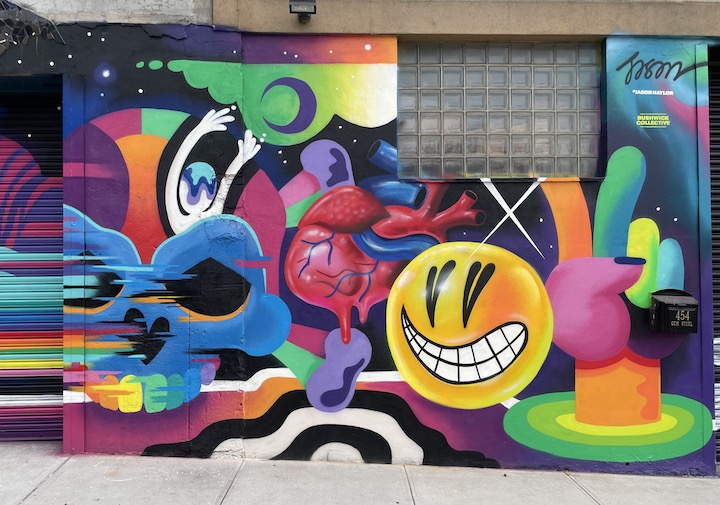 Brooklyn born and bred Huetek, close-up of homage to Biz Markie
Santo Domingo-born, Miami-based Urban Ruben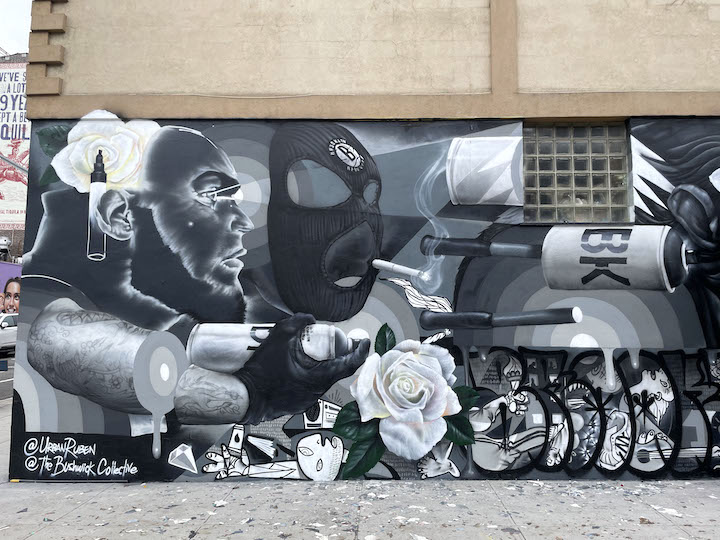 Los Angeles-based Mister Alek at work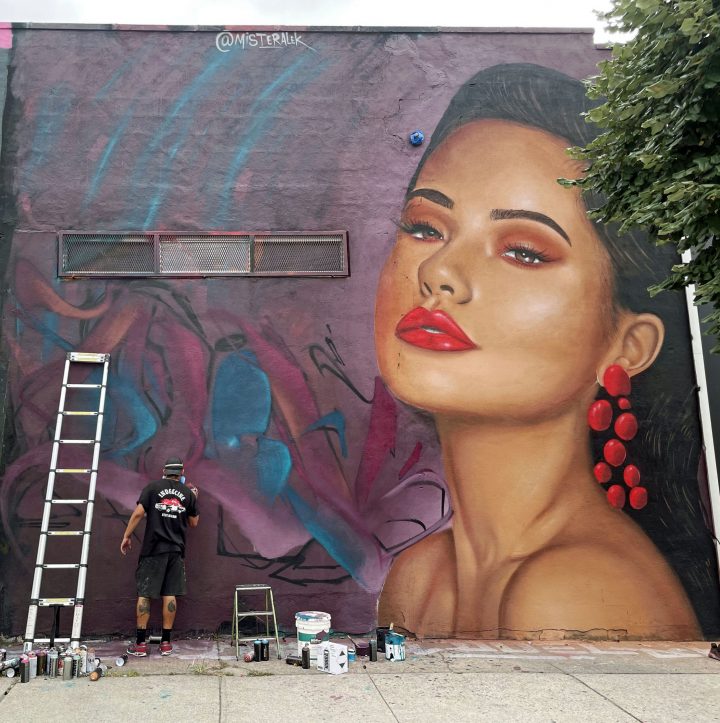 A huge thanks to Anna Jast aka S.O.S. – Save Our Spirit for capturing these artworks and sharing them with us.