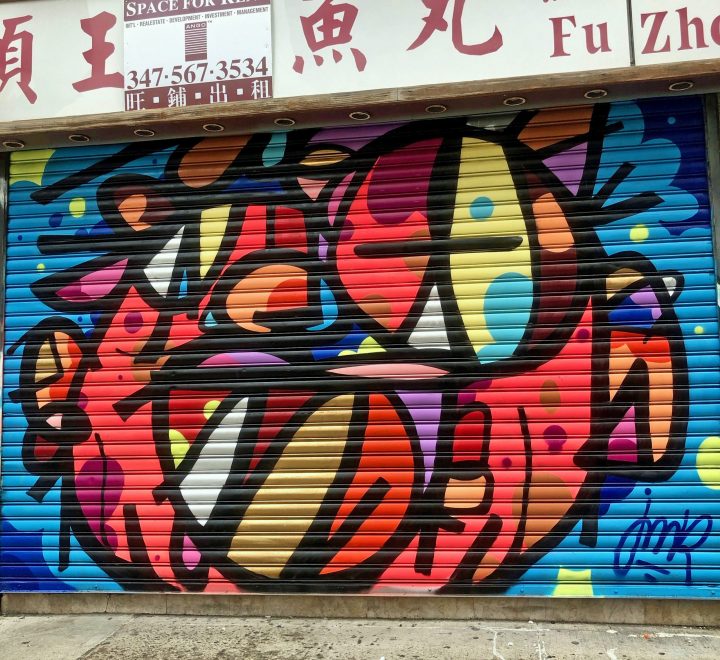 Curated by Woodward Gallery, several intriguing newly-painted shutter gates have surfaced on Broome and Eldridge Streets on Manhattan's Lower East Side.  The image featured above was painted by Brooklyn-born neo-contemporary artist, JM Rizzi also known as JMR.  More images of these recently refashioned gates follow:
Another by JM Rizzi also known as JMR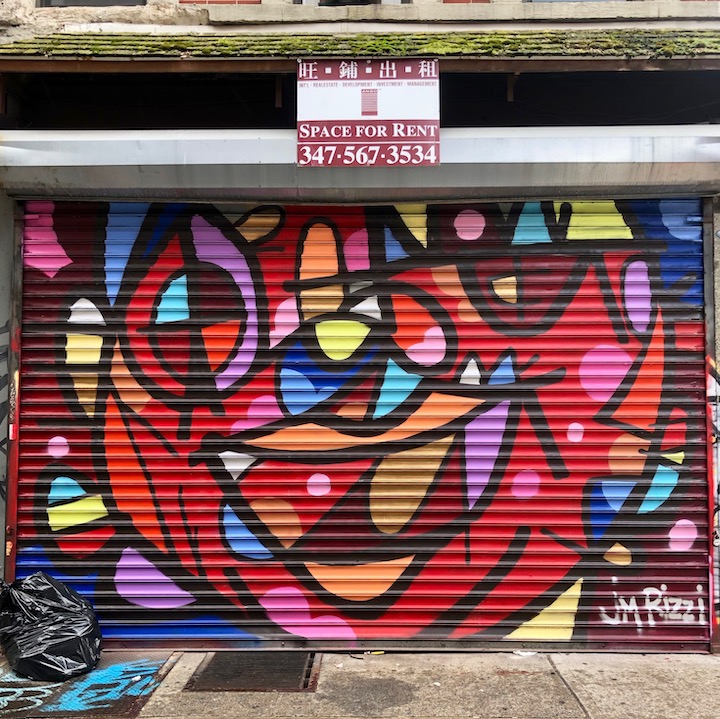 Ecuadorian artist Lasak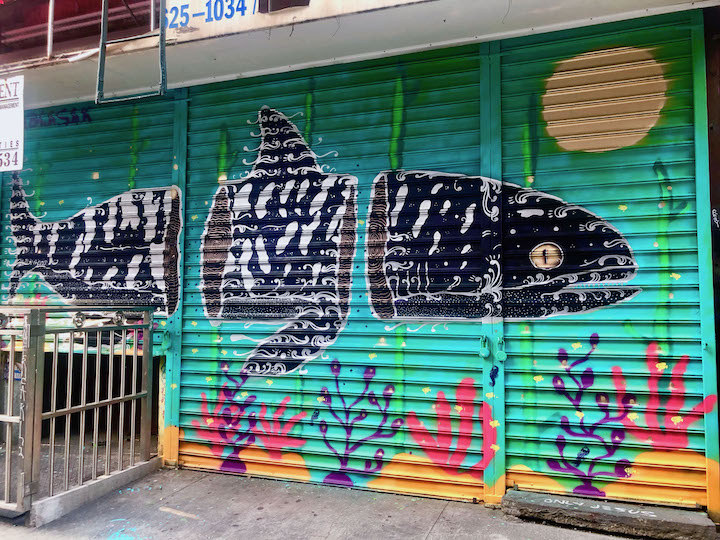 NYC-based Jose Baez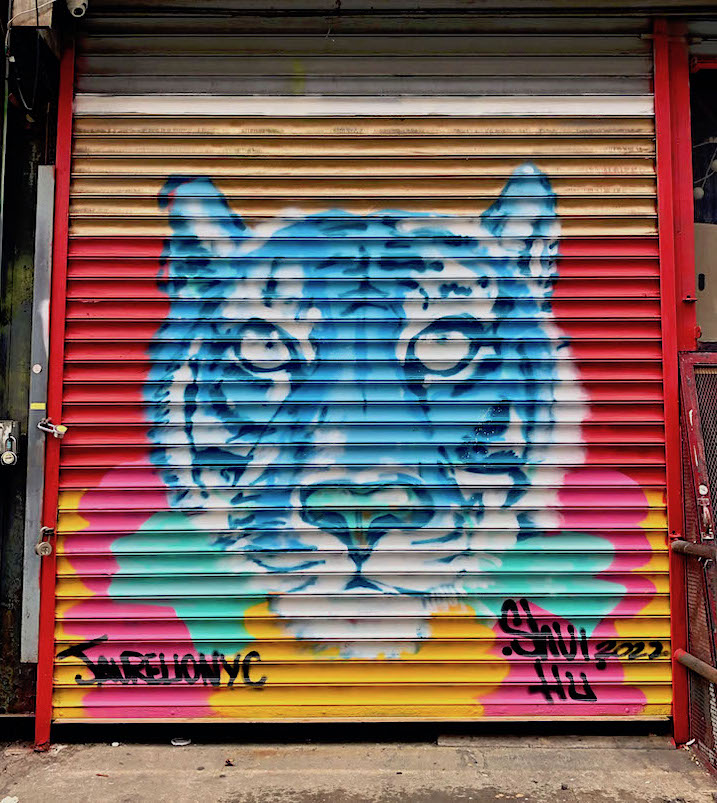 Illustrator and painter Jen "PROPS" Larkin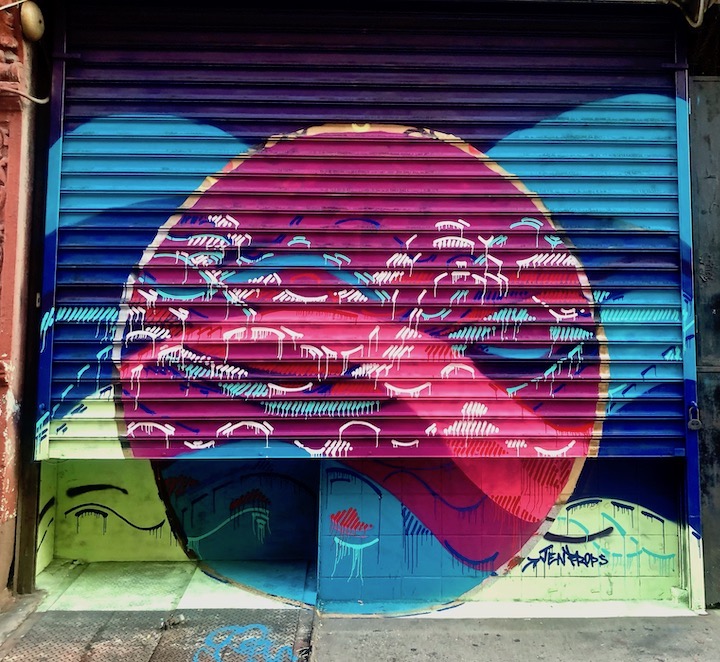 Hudson Valley-based self-taught artist Cosbe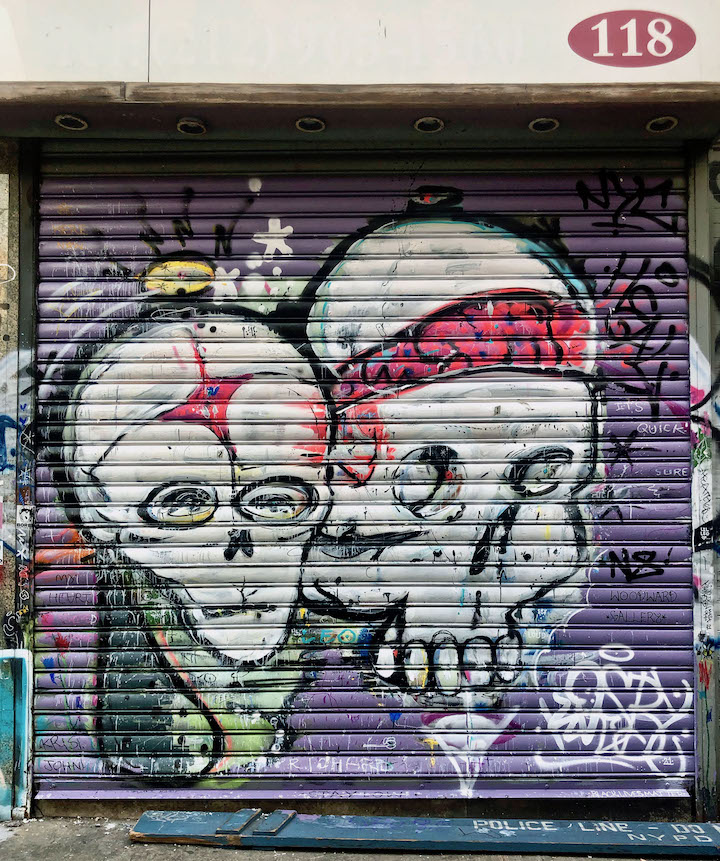 Additional images of these gates, along with another painted by David Weeks, can be seen here. And a perfect time to check them all out, along with Michael Alan's wondrous 30 foot mural, is this coming Sunday's block party hosted by Kehila Kedosha Jahina Synagogue and Museum from 12-4om  at 280 Broome Street, off Eldridge.
Photos: Lois Stavsky