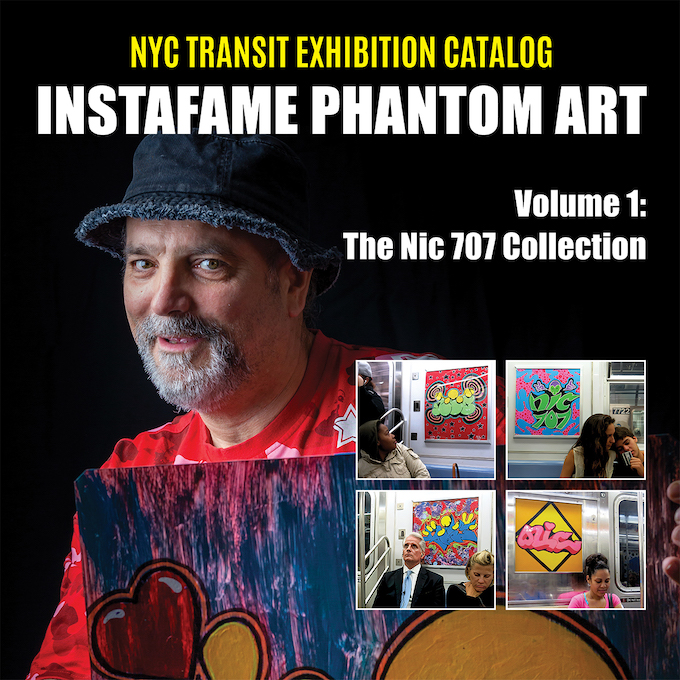 Not only was the late legendary writer Fernando Miteff — known to most of us as Nic 707 — a master of multiple styles, but he was also the founder and curator of one of NYC's most distinctly impressive public art projects, InstaFame Phantom Art.
Beginning in 2009 until his untimely death last year from Covid, Nic 707 regularly rode the MTA trains with the singular mission of transforming their interiors into a one-of-a-kind pop-up gallery in motion. Having accompanied him on many of these adventures, I witnessed first-hand not only his boundless passion for graffiti, but his deep love for all art, as he showcased contemporary artworks in styles ranging from figurative to abstract, along with his and other writers' tags, throw-ups and pieces.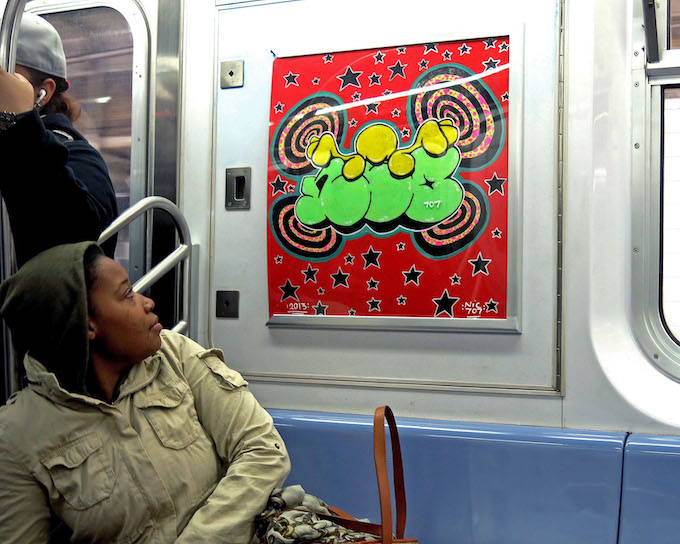 And the response of the train riders who viewed Nic's pop-up shows was almost always overwhelmingly positive. Many posed questions to Nic as they photographed his installations, and in response, Nic would graciously school them on the history of graffiti, its impact on contemporary art, the personal histories of the varied artists and more.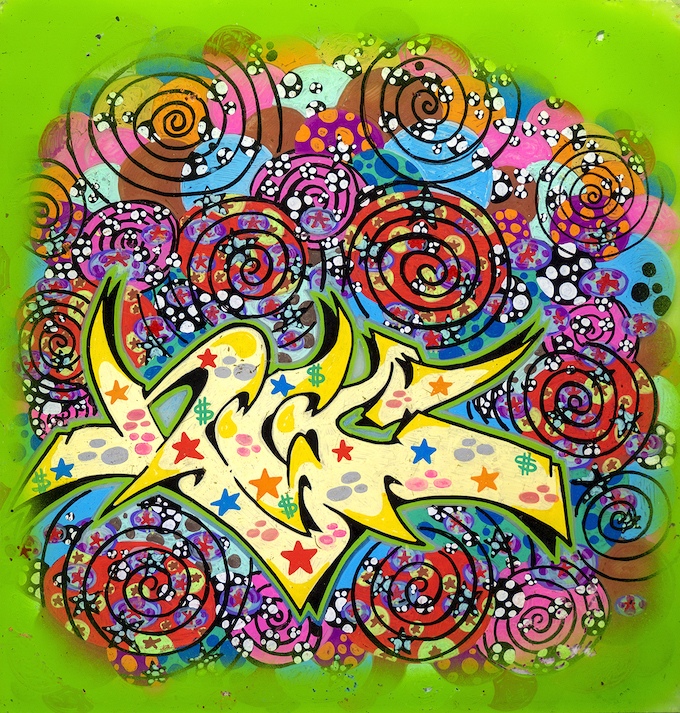 InstaFame Phantom Art (Volume 1): The Nic 707 Collection (NYC Transit Exhibition Catalog) is the perfect tribute to Nic — a paean to his creative energy and vision — and a gift to us all. Penned by his brother, Karim Miteff, it not only features dozens of images of works by Nic and by several other artists that rode the trains between 2009-2013, but it tells the story of graffiti and of Nic's particular circumstances, including his 27-year hiatus from the culture. Much, in fact, is presented in Nic's own words, as told to Karim.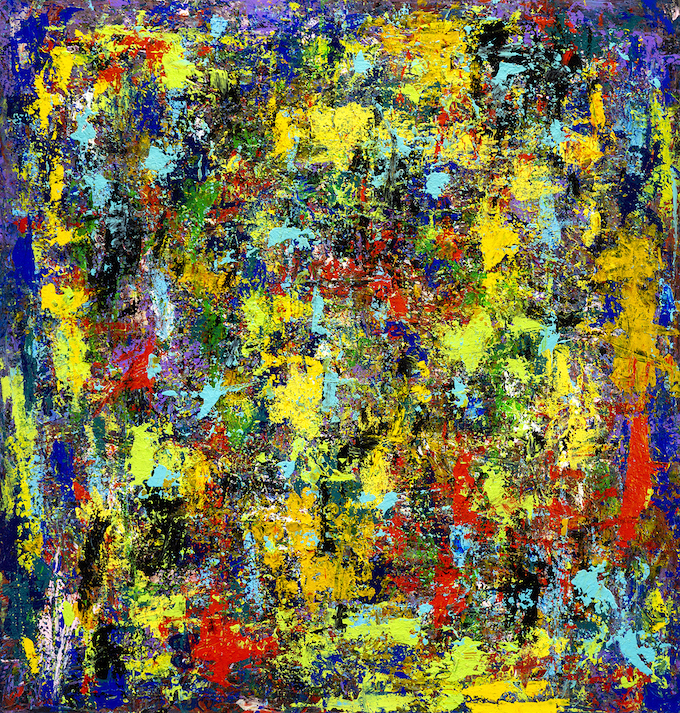 Among the key subjects the book covers — in addition to Nic 707's story — are: the tools writers use, the evolution of their styles, their code of ethics and the development of crews. Nic 707 was, in fact, the founder and first President of the Bronx-based OTB Crew.
And featured, of course, are dozens of images of variations of Nic's iconic Kilroy character, described by the artist as "a kind of an entity…a presence. Even though he has no eyes, he sees all…but he doesn't judge. He promotes love and holds the key to a silent and ancient wisdom. He represents the potential for alien intervention to help save mankind."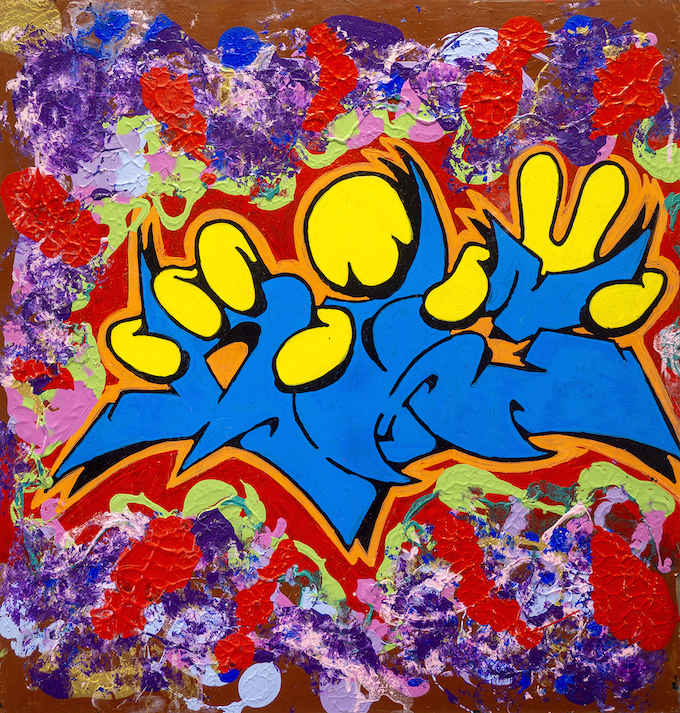 Nic 707 was one-of-a-kind. He was, as his brother accurately describes him, a "Style Master. Visionary. Time Traveler."
Writing about InstaFame Phantom Art back in 2015 in The New York Times, David Gonzalez described the project as one "with hundreds of one-of-a-kind panels that would be the envy of any urban gallery."
I am already looking forward to the second volume of InstaFame Phantom Art: The Nic 707 Collection (NYC Transit Exhibition Catalog). 
Images:
1 Book cover, 2021
2 Black Star Bumper Car on the IRT 4 train, 2013
3 Lollipop$, 2012
4 Souls in Transit, 2013
5 Choose Your Palette, 2012
Photos 1, 3-5 Courtesy Karim Miteff; Photo 2, Lois Stavsky
Book Review by Lois Stavsky
Note: The book is available here.