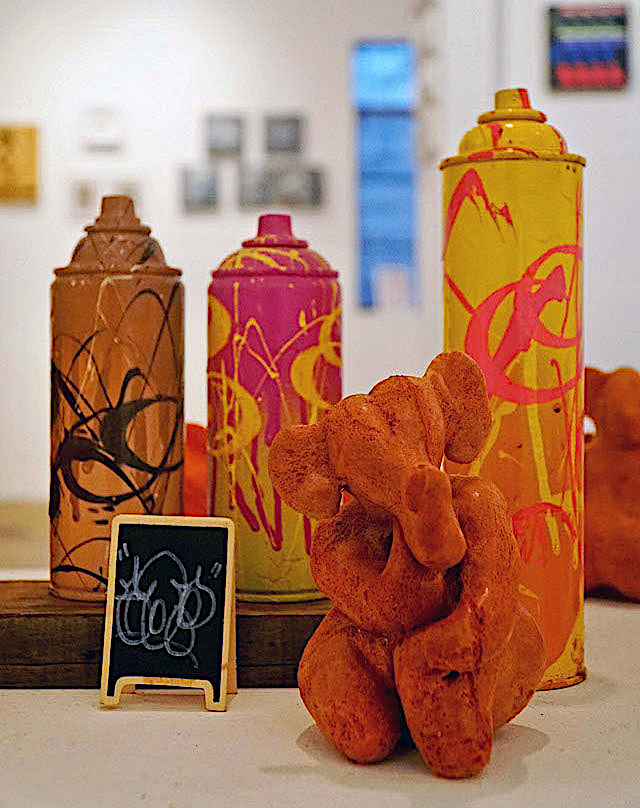 On our first-time, long-overdue visit to Jersey City's Deep Space Gallery this past Sunday, we were greeted by a treasure trove of first-rate artworks in a wide range of styles and media. Currently on exhibit is MORE MINIS, the gallery's annual miniature show, showcasing works by over 60 contemporary artists. While many are formally trained, others are self-taught. All produce delightfully intriguing work.
Featured above is a close-up from an installation of spray cans painted by Jersey City-born and bred multimedia artist and graffiti veteran T.DEE, along with a small sculpture — from the series Elephas Maximus Indicus — crafted by noted India-born, Newark-based "3D light artist" Sunil Garg.
What follows are several works by featured artists who also have a strong presence on our streets:
NJ-based GOOMBA, "#8 of 9," Acrylic, spray paint and ink on canvas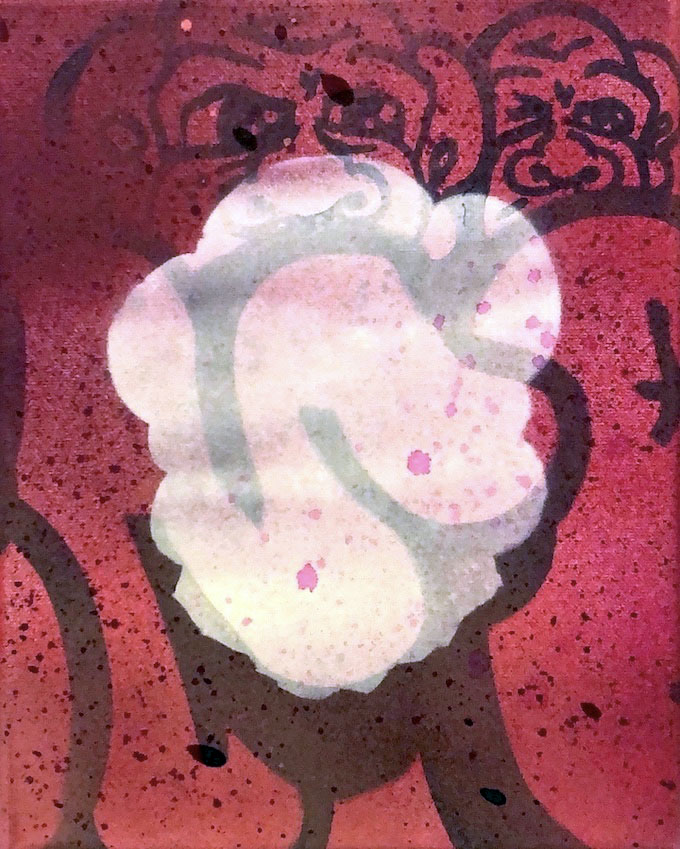 NYC-based Optimo NYC, "AIDSERIES #5: And It Don't Stop," Aerosol, enamel and acrylic on canvas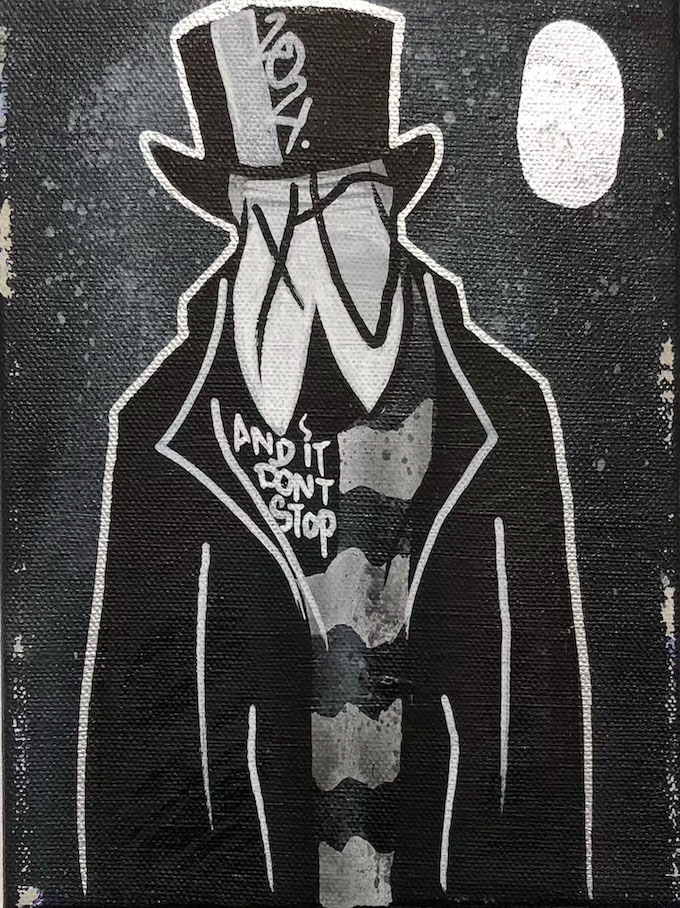 NJ-based RH Doaz, "Moving On," Mixed media on reclaimed wood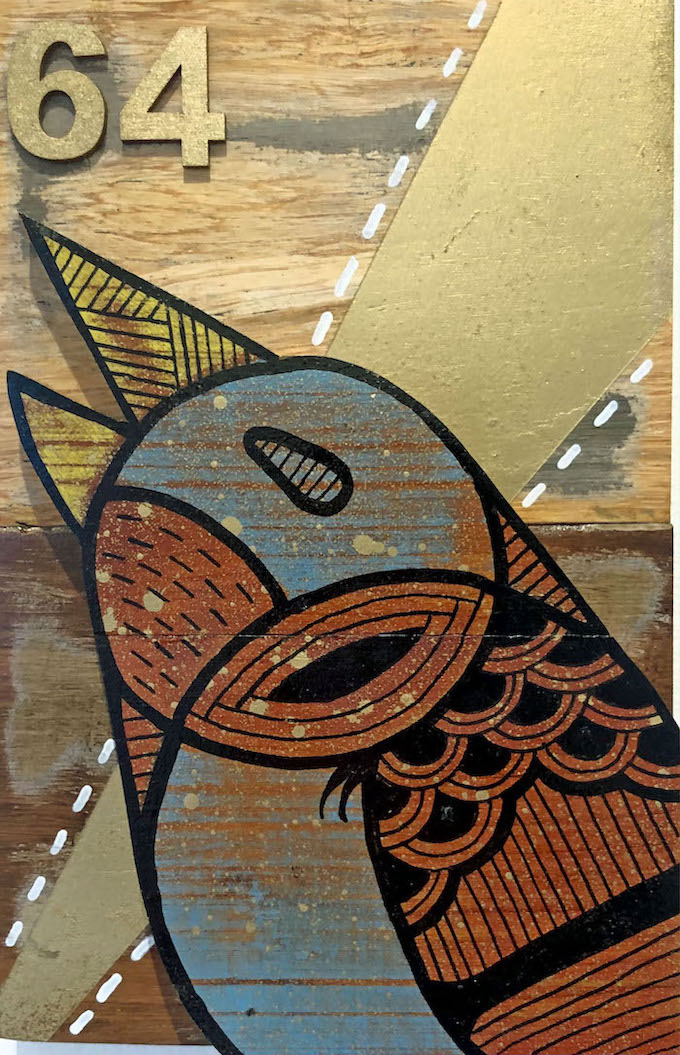 Jersey City-born, bred and based Clarence Rich, "Maelstrom," Acrylic on canvas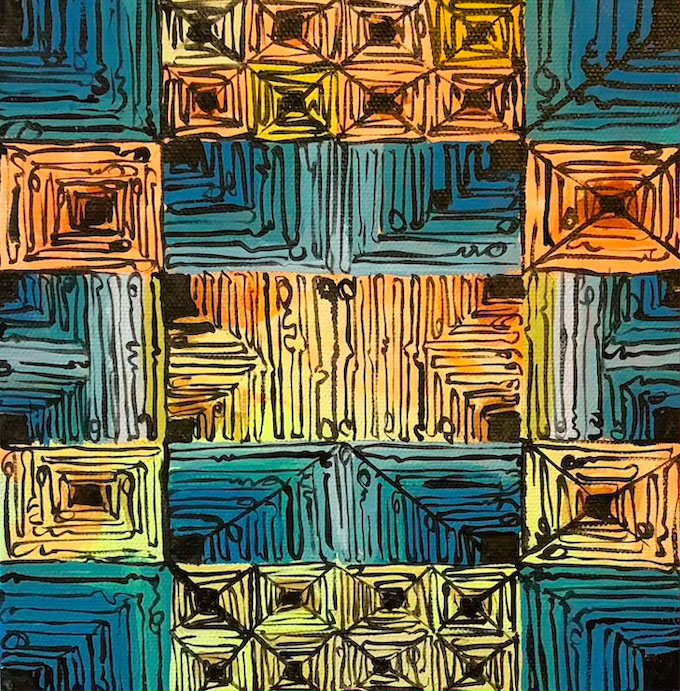 Jersey City-based Catherine Hart, "Love Note 3," Resin art, one of 12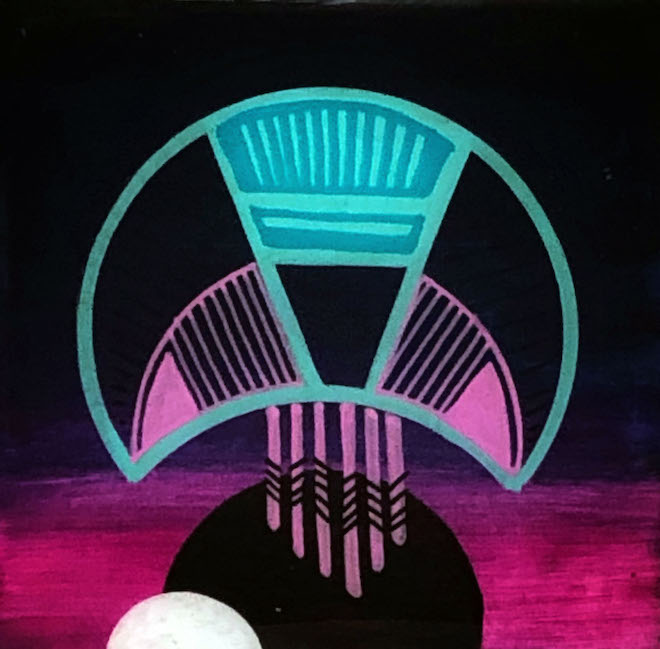 Wide view of segment of MORE MINIS exhibition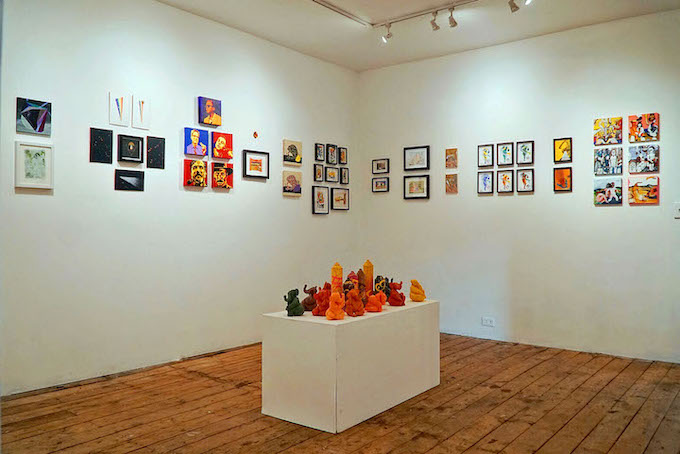 Founded in 2016 by the multi-faceted Jenna Geiger and artist Keith VanPel, Deep Space Gallery is  located at 77 Cornelison Avenue in Jersey City's Bergen-Lafayette neighborhood. To visit Deep Space Gallery and view the distinctly alluring artworks on exhibit through mid-February, you can send a direct message to its Instagram account. or drop an email to deepspacejc@gmail.com.
Photo credits: 1 & 7 Ana Candelaria; 2-6 Lois Stavsky