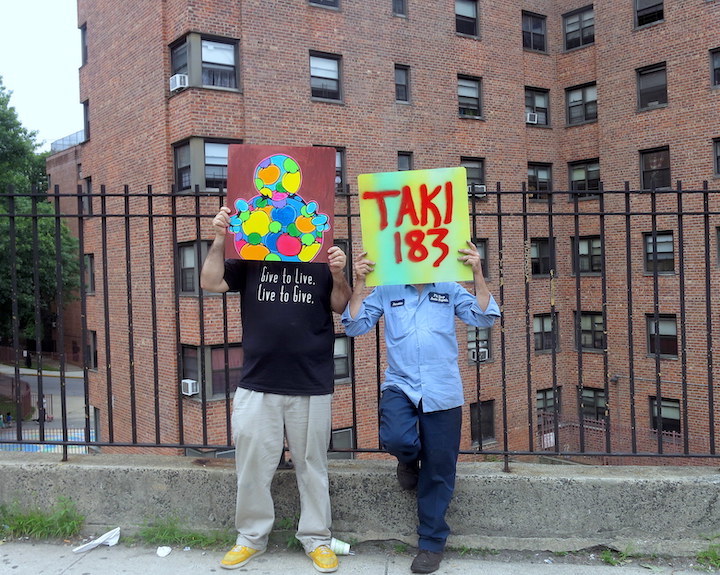 With his extraordinary passion for art and his penchant for sharing it with others, Nic 707 touched so many of us. Beginning in 2013, I accompanied Nic several times a year — often along with other artists and photographers — on his subway train interventions, as he transformed dull, ad-saturated subway cars into vibrant moving canvases. Nic 707 was as eager to showcase other artists' work — from old school writers to contemporary creatives — as he was to share his own, and he always had a "new" artist to introduce me to.
Each trip with Nic was a distinct adventure. And I was waiting for the current crisis to end, so that we could hit the trains — where I would, once again, serve in my dual role as look-out and documentarian. Sadly, that won't happen, as Nic passed away last Sunday, April 12 — a victim of the cruel Coronavirus.
The image pictured above features Nic 707 and the legendary Taki 183 — whose tag Nic brought back to the trains — outside Taki 183′s Yonkers workplace. What follows are several photos of Nic 707 and his artworks riding the trains:
Nic 707 eagerly waits for the train to arrive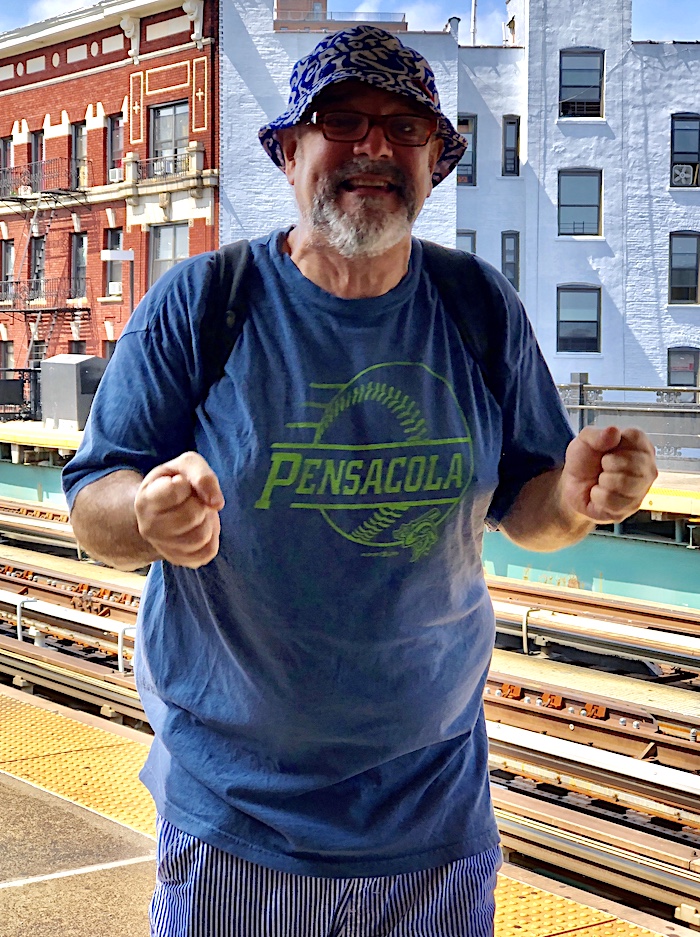 Nic 707′s iconic character, Kilroy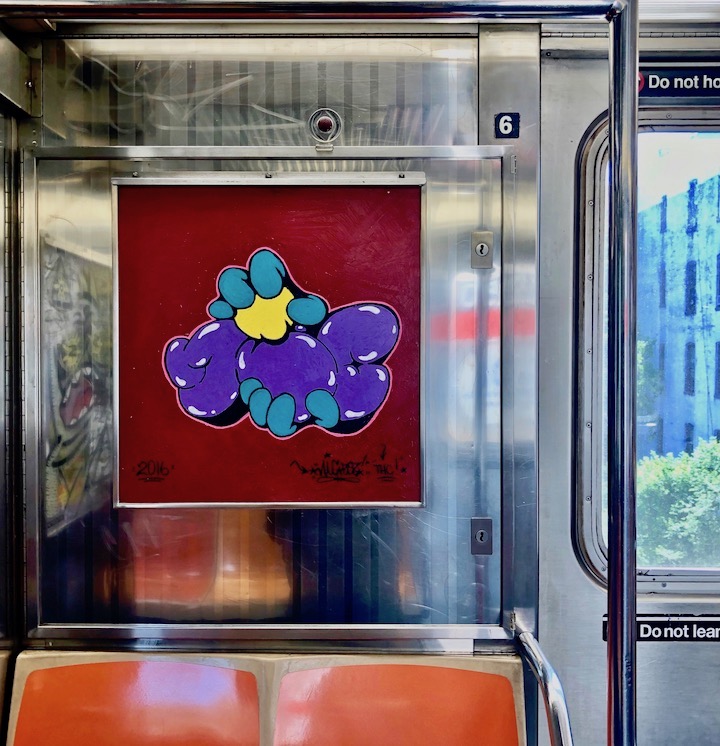 Kilroy in love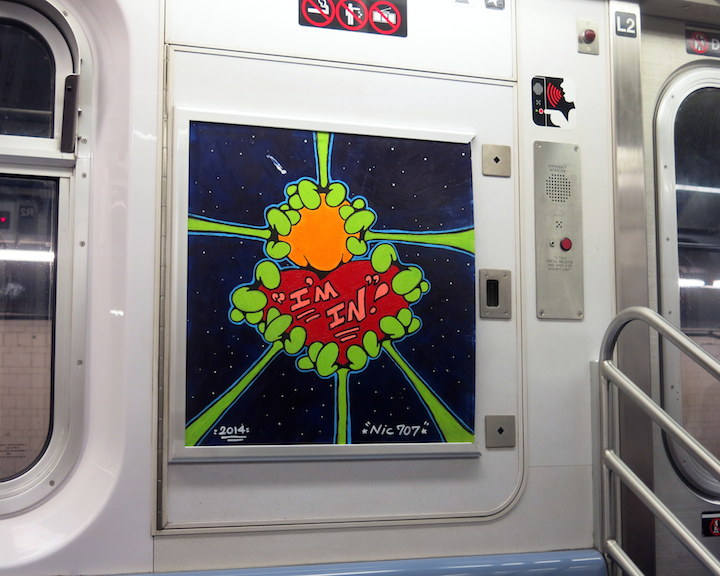 Kilroy as spaceman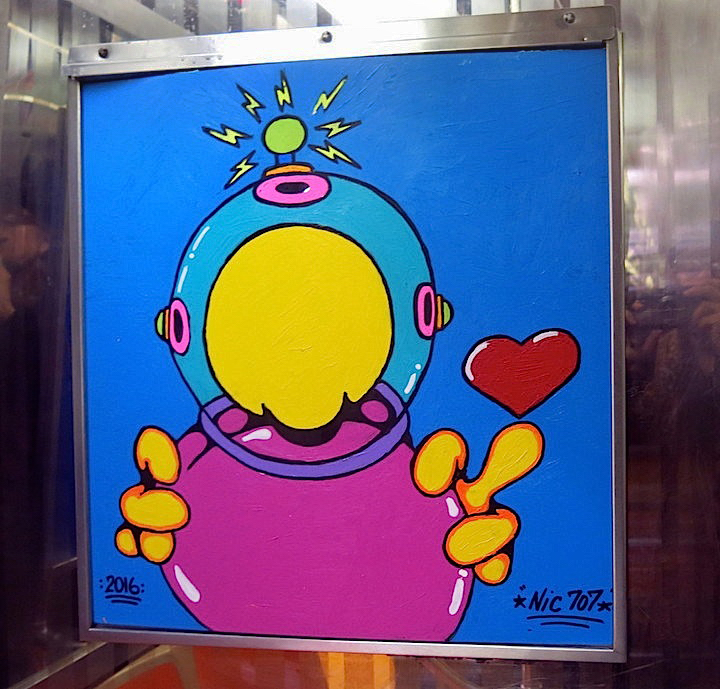 Nic 707 schooling a subway rider on the history of subway graffiti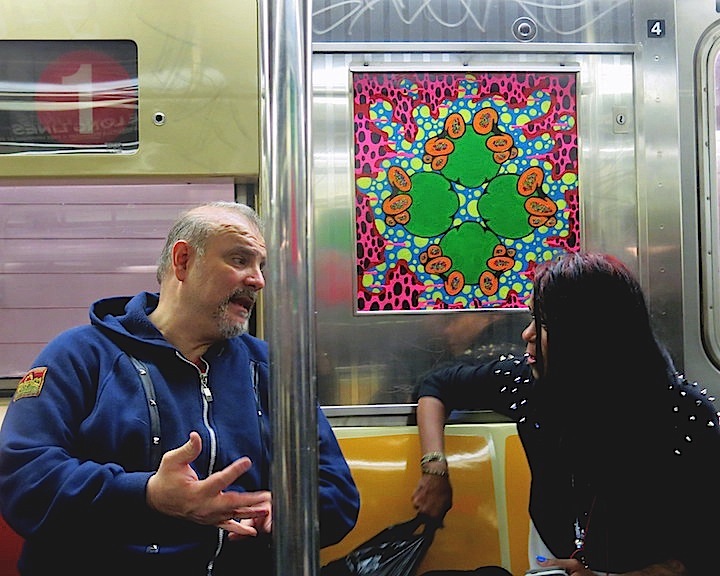 Two Upper East Side ladies on the 6 train discussing Nic 707's abstract art with him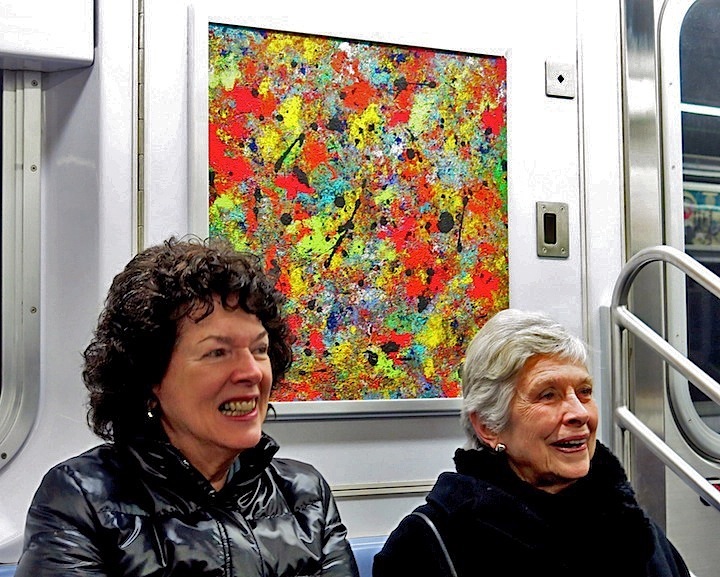 Keep posted to the StreetArtNYC Instagram feed for images of works by other artists who participated in Nic's InstaFame Phantom Art project.  You can check out the interview I conducted with Nic 707 back in 2013 here.  And you can read David Gonzalez's obituary of Nic (Fernando Miteff ) in The New York Times here.
R.I.P. Nic 707. We will miss you.
Photos of images by Lois Stavsky