Born in Argentina and raised in the Bronx, veteran graffiti artist Nic 707 is once again riding the trains. Curious about the force behind the transient graff galleries that have been surfacing on NYC subways, we posed some questions to Nic.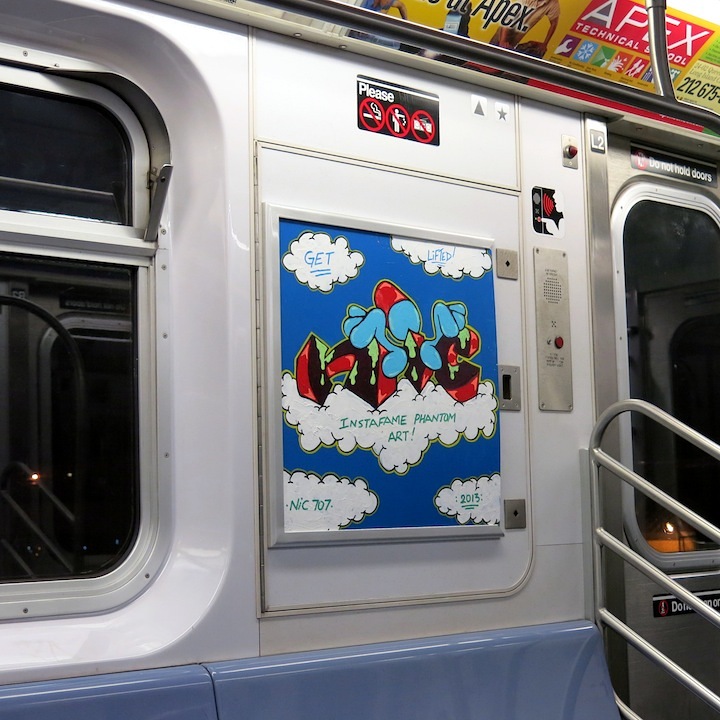 When did you first start getting up?
It was back in 1973.
Wow! So you were at the beginning of it all. What inspired you at the time?
My first hero at the time was Checker 170, the King of the 4 Line. And I saw what guys like Tracy 168, Rub 5 and Pnut 2 were doing.
What train lines did you hit back then?
Mostly the 4, 5, 2, the D and the old CC trains.  But I also hit the 7 and the 1 lines.
Did you work with any crews?
Lots. Among them was MGA – with Set 149, Padre, Stone High.  When I was 16, I started OTB and was its first president. Presidents that followed included Noc 167, Ban 2 and the current one, Cope 2.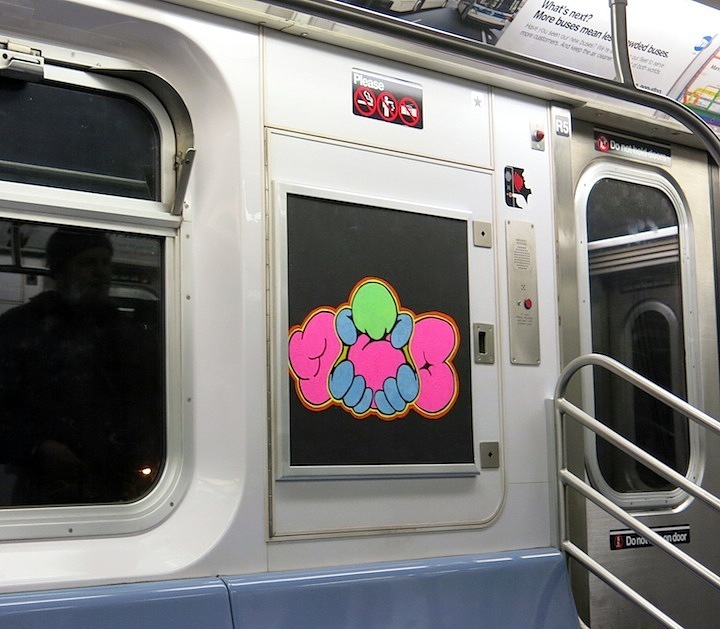 Were you ever arrested?
Let's just say I was held against my will a couple of times. Life was more adventurous back then.
What is the riskiest thing you ever did?
Probably jumping off the trains when they were moving. I could've gotten killed. Some writers did. I also remember when I had to ride on the top of a train to escape some cops, surf to the next station and leap to the roof and lie there for two hours until the coast was clear.
How did your family respond to what you were doing?
They never supported me.  When I was 19, I returned from summer camp to discover that my mother had destroyed everything I had ever created.  That ended my early stint as a graffiti artist. Luckily, I found my way back to it about seven years ago.
What were you doing all those years you were away from it? And what brought you back to it?
I was doing lots of things – mostly stand-up comedy and other things that I shouldn't have been doing. But I finally realized how much I missed my graffiti days.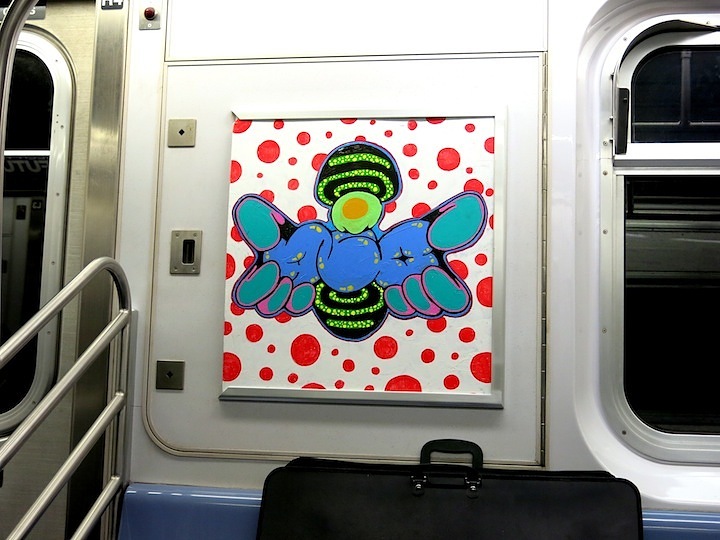 I've recently seen your work on walls here in the Bronx and up in Inwood.  I also saw it on exhibit at Gallery 69 in Tribeca. Have you exhibited anywhere else?
I took part in an exhibit at NYU and at a number of smaller private spaces.
How do you feel about the movement of graffiti and street art into galleries?
I applaud it. It pushes writers to continually refine their styles, and I think it's great that they can make some money from their talents. I also like the idea of graffiti reaching folks who frequent galleries.
Why do you suppose graffiti seems to garner more respect in Europe than it does here – where it was born?
You're never a hero in your hometown. And NYC is filled with too many haters.
Who are some of your other favorite graff artists these days?
There are many.  Meres, T-Kid 170, King Bee, Sonic, and Serve 1 are among them.
Do you have a formal art education?
No. But I attended DeWitt Clinton High School – along with dozens of other writers. It was the best art education I could get.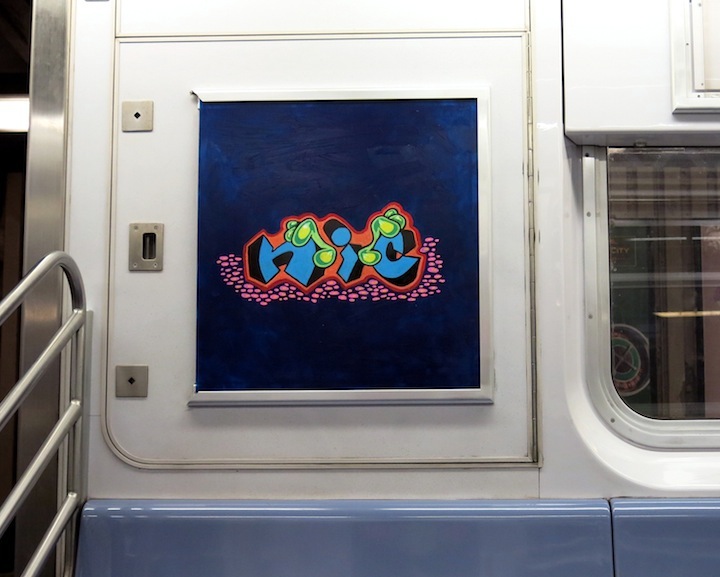 Tell us something about your current project.
I came up with the concept in 2008 for "InstaFame Phantom Art." It's about creating moving art galleries – back on the subways where graffiti had its first and strongest impact. It's about bringing people's art to the people. Who really wants to read a Budweiser ad twenty times?
And how have folks reacted to it?
They love it!
And what about the "InstaFame" part?
Yeah. I want to be famous. Doesn't everybody?
I'm not sure!  What do you see as the role of the artist in society?
To inspire others to dream and to follow their dreams.
How do you see yourself in five years?
I'd like to have my own graffiti reality television show.
Good luck! It sounds like fun! And in the meantime we're looking forward to seeing more of your InstaFame Phantom Art galleries riding our trains.
 Photos by Lois Stavsky