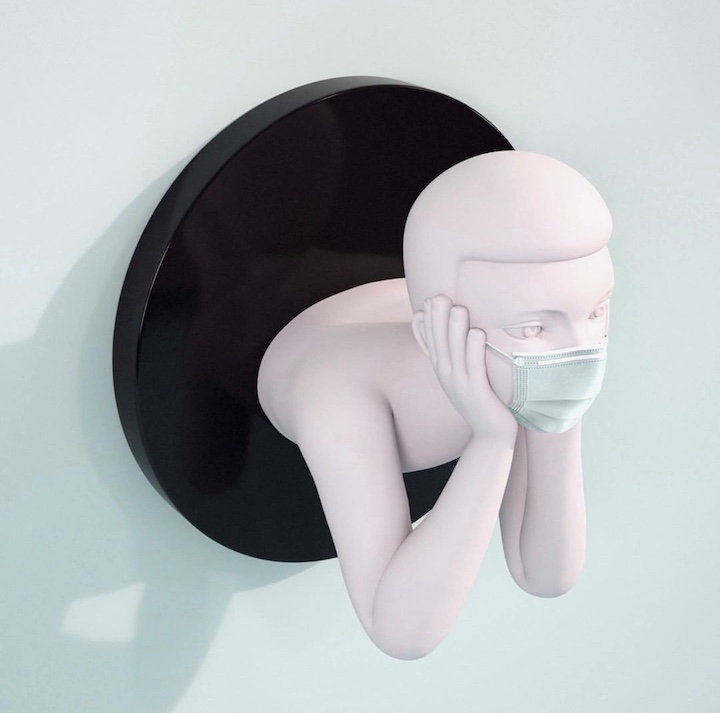 Whether working in their studios or on the streets, NYC artists — like so many artists throughout the globe — continue to respond to the COVID-19 pandemic. The image featured above was fashioned by the superbly talented New York City/Bangkok-based artist Gongkan. Several more images created by NYC-based artists in response to the COVID-19 pandemic follow:
Sara Erenthal, Masked Feelings, Unmasked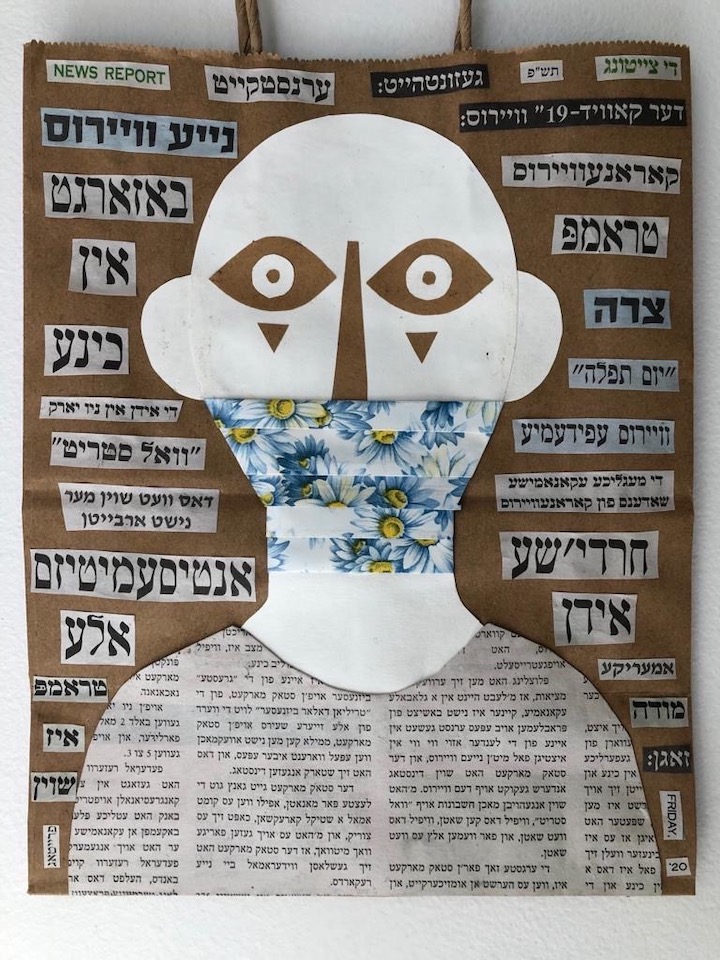 Michael Alan, Uplifting the World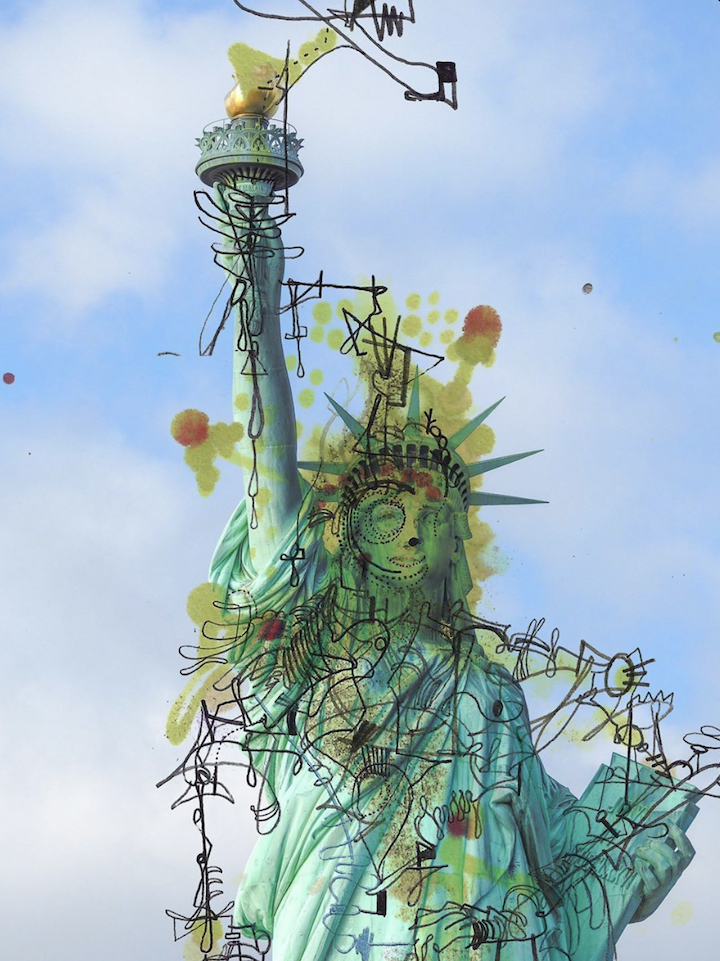 Adrian Wilson, A virtual urban intervention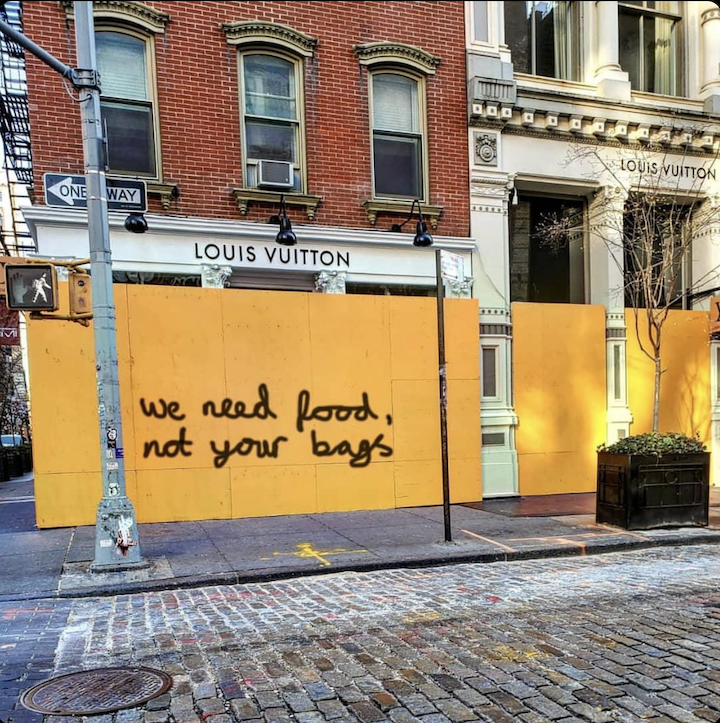 Early Riser, Strong but Scared — with Jason Naylor on upper right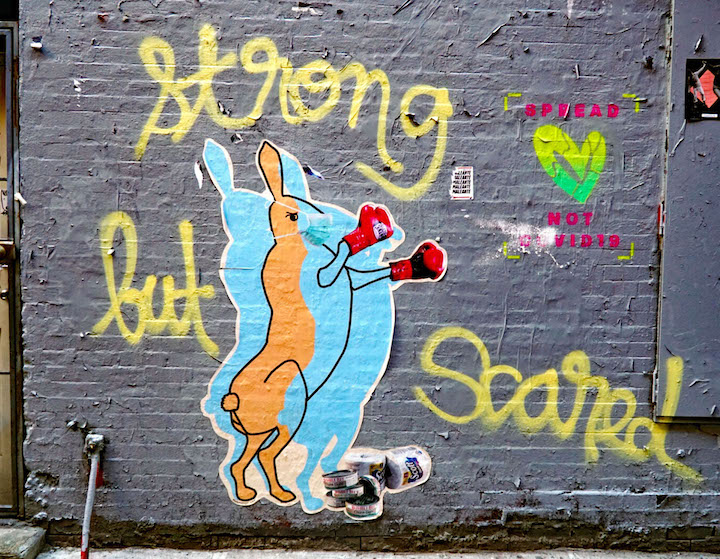 Ed Heck, Keeping Safe…Apart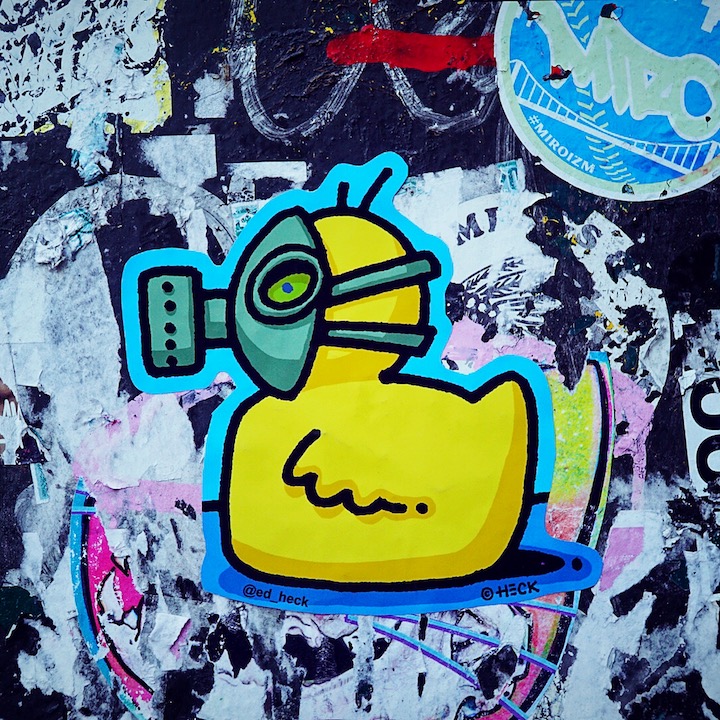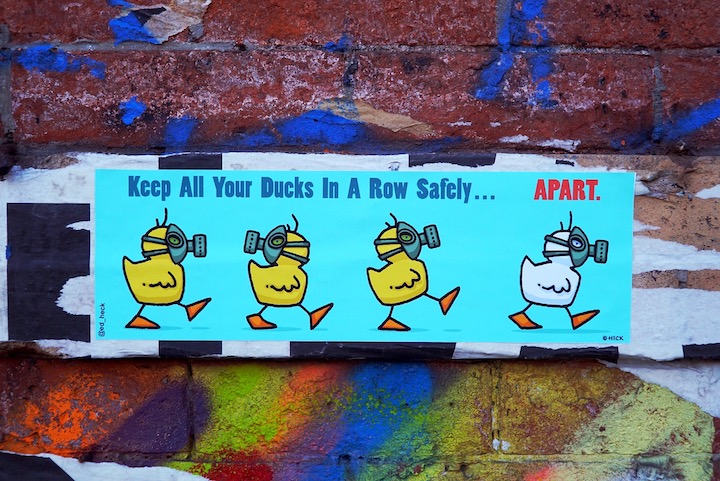 Photo credits:  1-4 courtesy of the artists; 5-7 Ana Candelaria
Note: Be sure to check out WashYourHands.art, a fabulous Online Exclusive Group Exhibition — presented by Woodward Gallery — in response to the COVID-19 crisis.