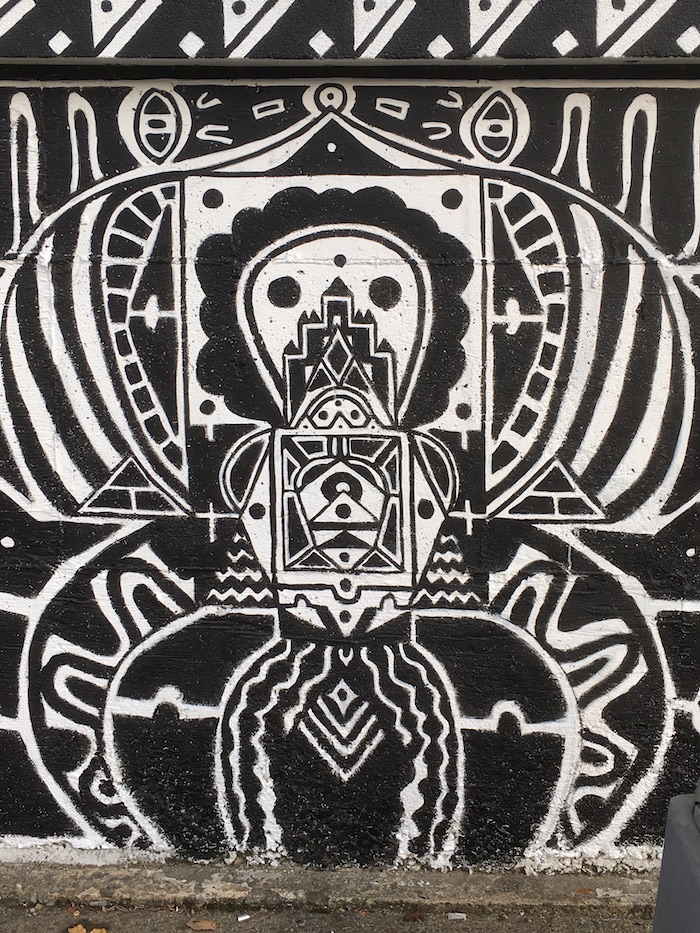 Eight walls and three loading docks on the exterior of Yoho Studios have a brand-new look. Described by the artist as New Earth Hieroglyphs, the art brings Michael Cuomo's distinctly abstract, black and white spiritual aesthetic into the public sphere. Upon viewing it, I had a few questions for Michael:
How did this wonderful opportunity to share your particular aesthetic in a public space come your way?
I was granted permission by Heights Real Estate and Yonkers Arts, an organization that has been promoting and encouraging artistic ventures in the City of Yonkers.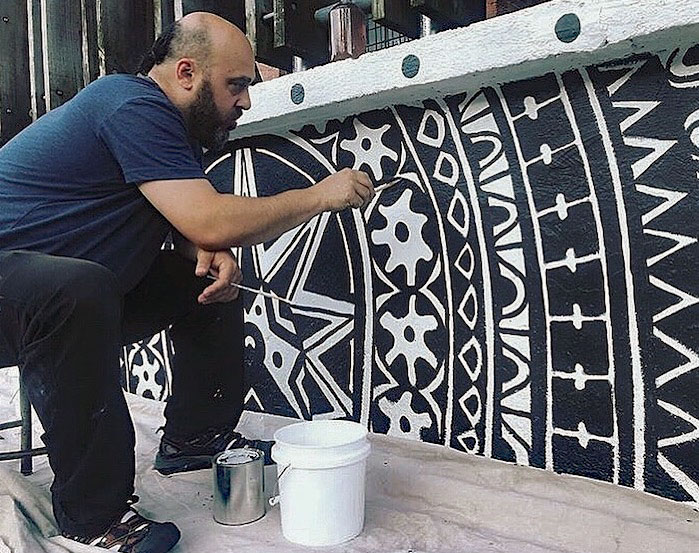 You are a master of many different styles and techniques. How did you decide on this particular composition?
I wanted to share the power of high vibrational frequency that these designs offer. I am honored to be able to present my artwork to the community on a main street, 578-540 Nepperhan Avenue, where thousands pass daily.
How have folks responded to it?
They love it. While I was painting, many stopped by to chat. Others honked their horns from their cars, and gave me a thumbs up! The response has been thoroughly positive.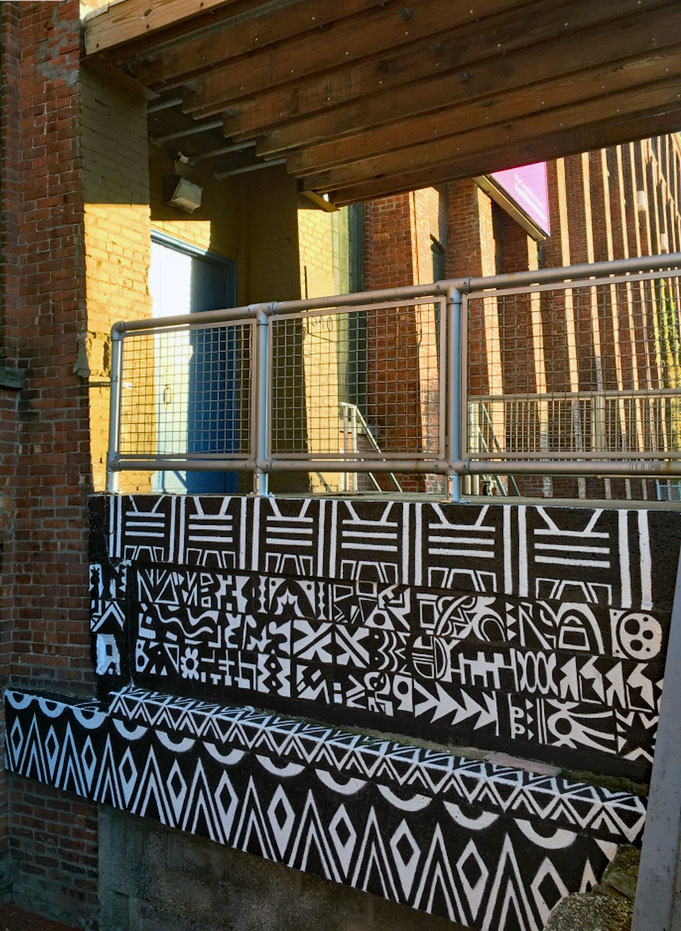 You work mostly in your studio. What has it been like to change your working environment to an outdoor one?
I love working in both settings. But I love the interaction with others that best happens in public spaces.
How do you feel about the final product?
I'm enthralled!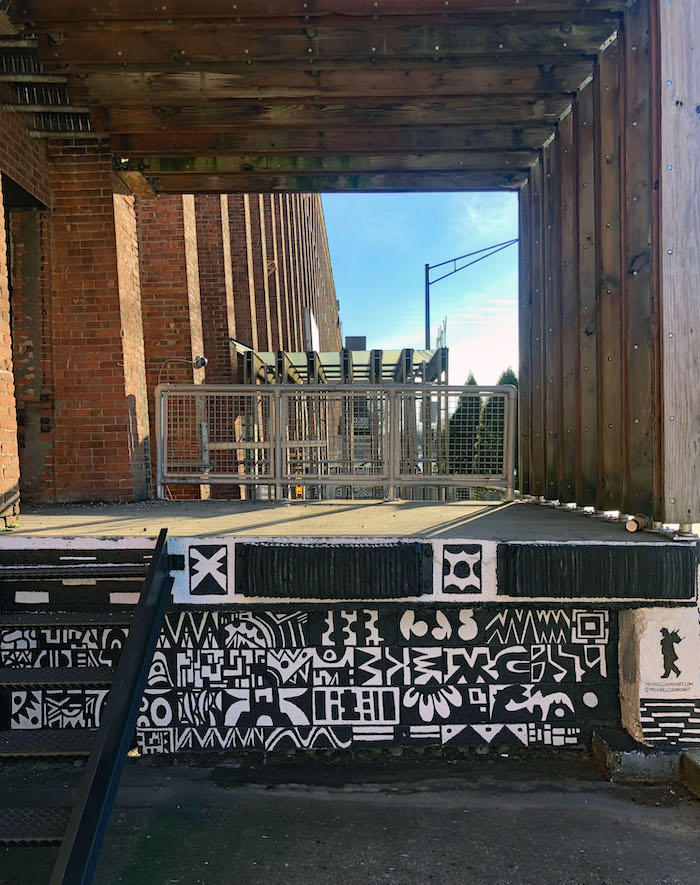 What's ahead?
In addition to my studio work, I'd love to find more opportunities to paint outdoors.
How can folks best contact you?
They can drop me an email at michaelcuomoart@gmail.com. Or they can send a direct message to my Instagram account.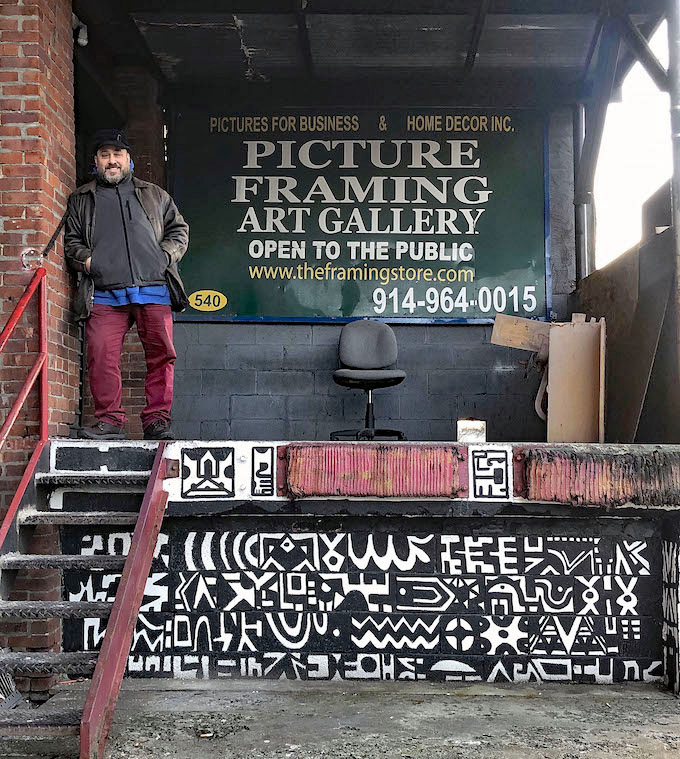 Great! And we're looking forward to seeing more of your work on the streets!
Interview conducted and edited by Lois Stavsky
Photos 1, 2 & 3 courtesy of the artist; 4 & 5 Lois Stavsky
Note: An earlier version of this interview — with additional photos by Fawn Phillips — first appeared here.