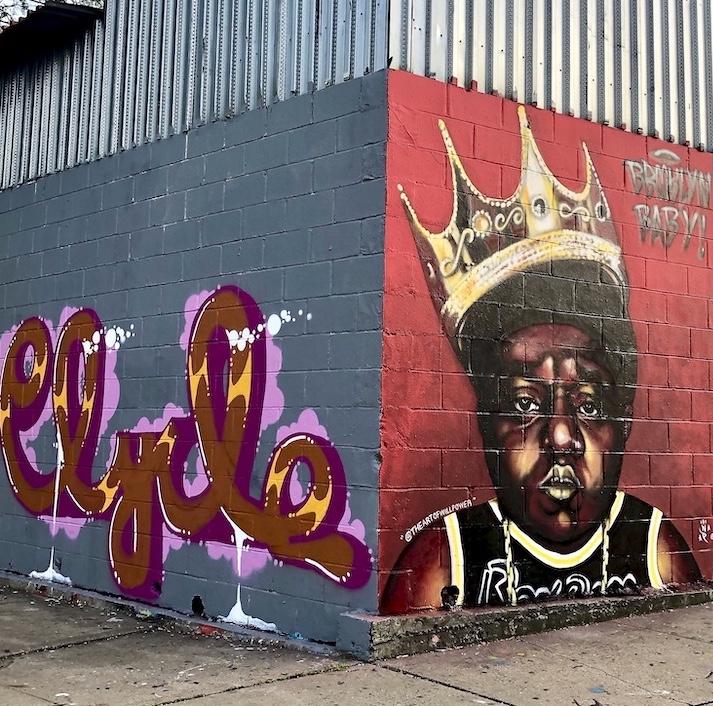 Some of the most intriiguing walls in town can be found on Atlantic Avenue and Hinsdate Street — directly off the L train's Atlntic Avenue stop — in East New York.  It is where graffiti writers and street artists convened this past weekend in the spirit of unity. Featured above is old school Uptown/Bronx writer Clyde adjacent to fellow Ex Vandals' member Will Power. What follows are several images I captured earlier this week:
Will Power posing in front of his rendition of Biggie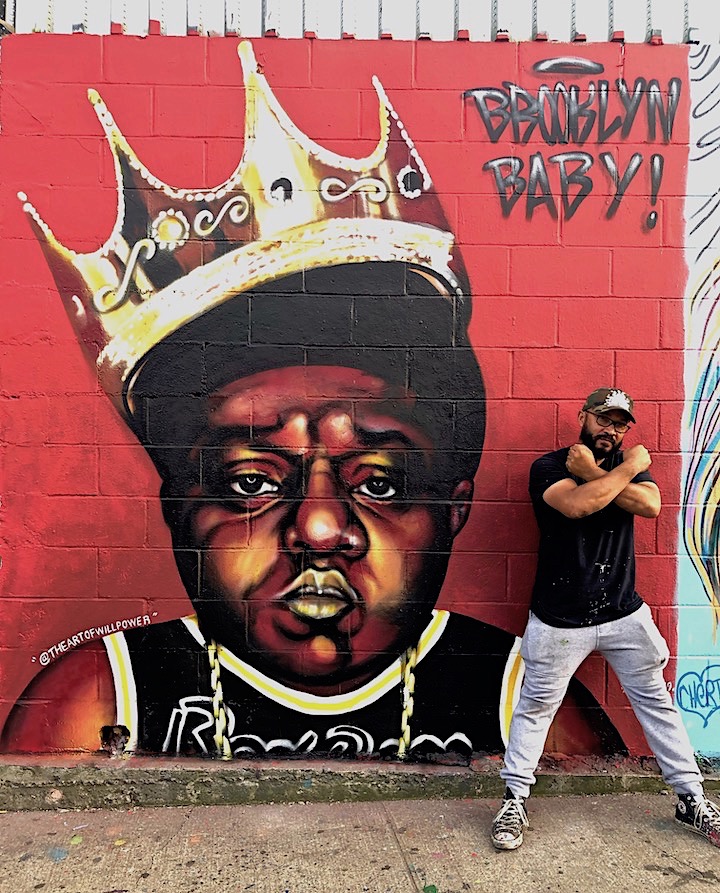 Albertus Joseph checking out his work before adding final touches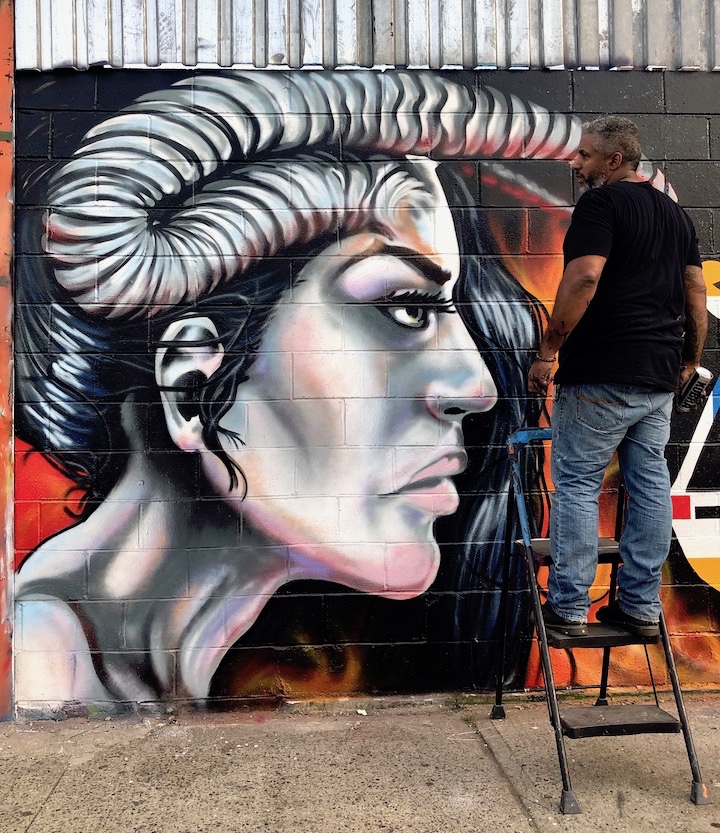 Graffiti meets fine art in Col Wallnuts' abstraction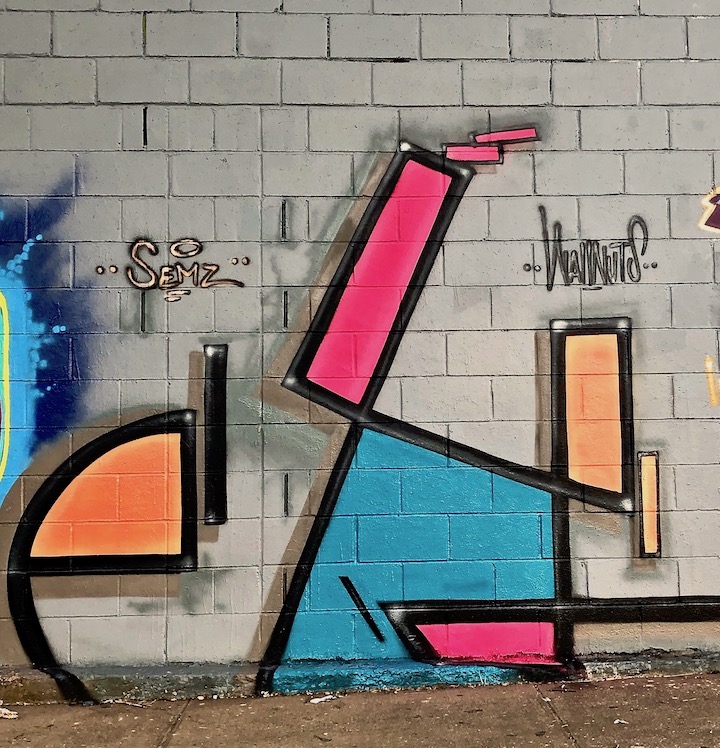 Long Island-based Phetus 88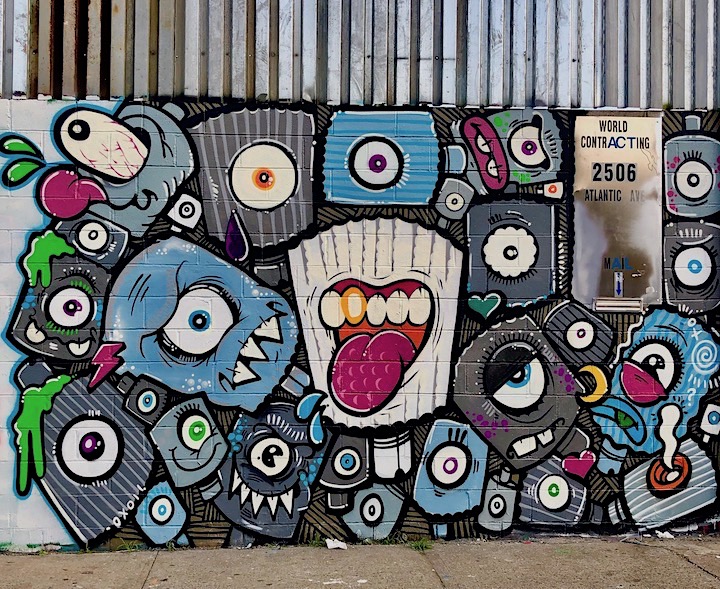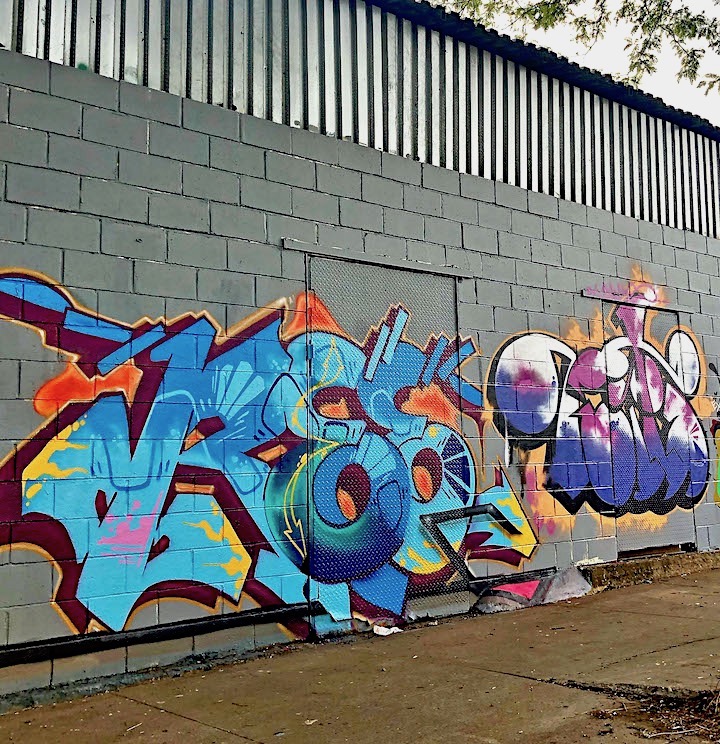 Staten Island-based La Femme Cheri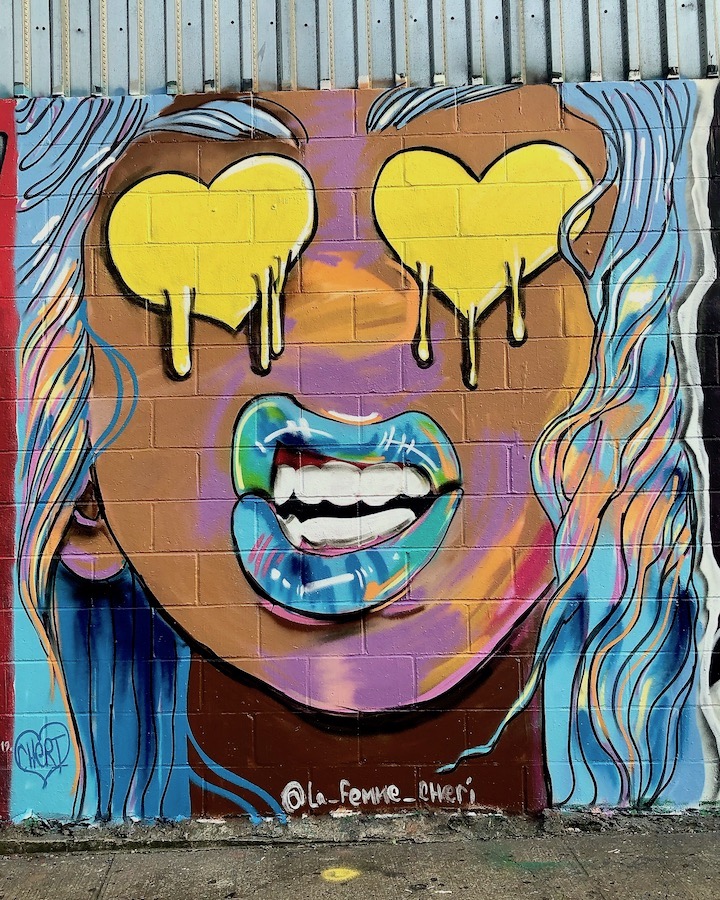 The legendary Part One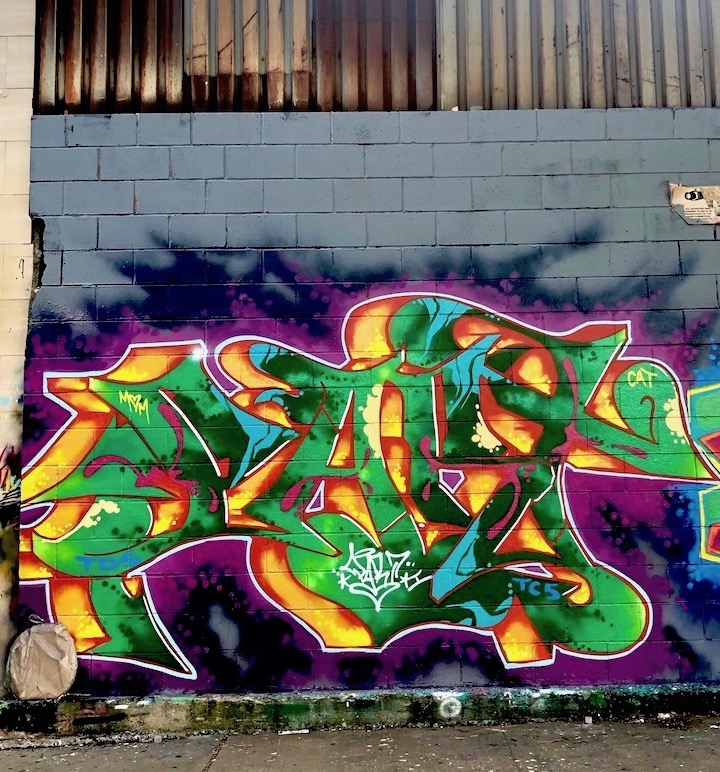 OG Millie does Muhammed Ali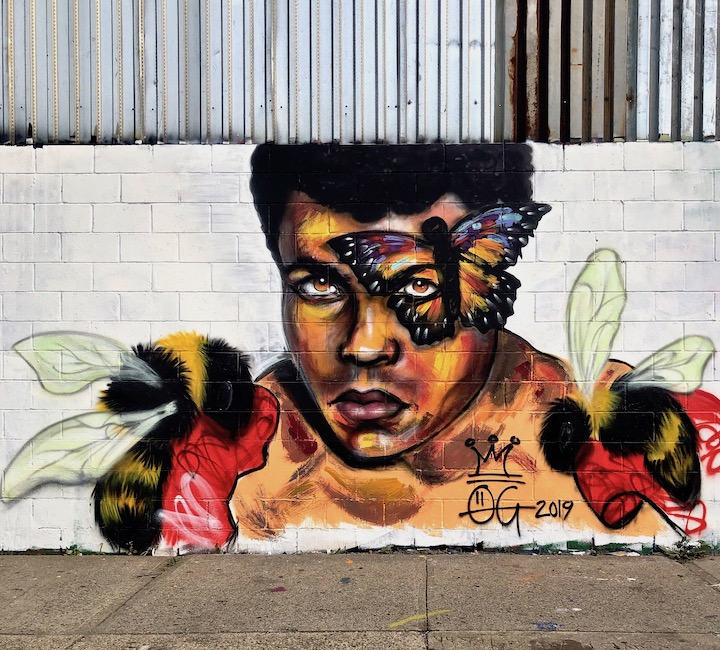 Keep posted to our Instagram for more images of graffiti and street art that surfaced last weekend in East New York. And, reports Will Power, we can look forward to a new set of walls — of both graffiti and street art — next month in the same location.
Photos by Lois Stavsky