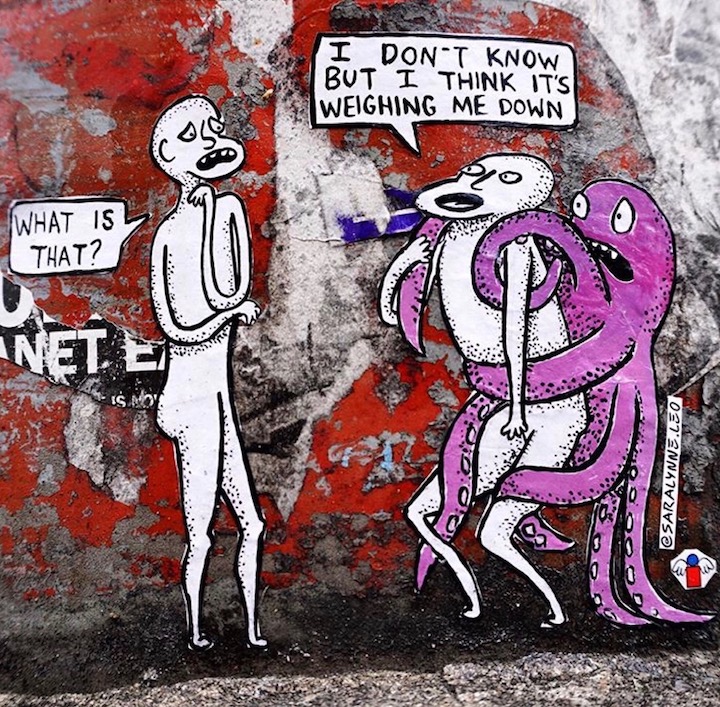 The following guest poet is by Lower East Side-based photographer Ana Candelaria
It was love at first wheat paste. After several months of photographing Connecticut-born Sara Lynne Leo's work on NYC streets, I had the opportunity to meet her at COLLAGE NYC LIVE Art & Networking Event at the Delancey. More recently, I was able to find out a bit about her:
How old were you when you discovered your love for art?
I knew at four or five years that I love making art. My mother was an art teacher, and she always encouraged me.
Have you had any formal art training?
Yes, I studied at the School of the Museum of Fine Arts at Tufts University and at Emerson College. When I began studying art, I wanted to become a fine art oil painter in the style of the Italian classical masters. But  later on, I decided to move on to something more commercial that would, also, allow me to express myself on a personal level. I then studied animation.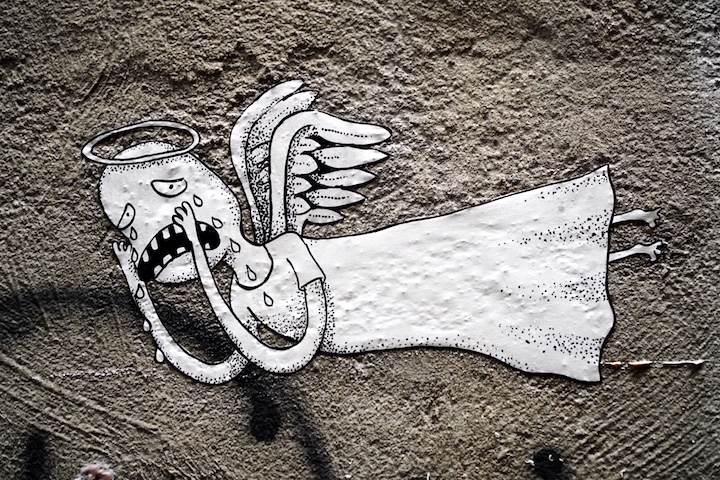 Who are some of the artists who inspire you?
The British painter Francis Bacon. He's super creepy and dark. I also like Kiki Smith's edginess.
Why did you decide to hit the streets?
I wanted to share ordinary stories that people could relate to. My character is an everyday person with everyday problems — who lives in the city.  It is a blend of illustrative style and cartoon.
How old is this character? When did you first create him?
My character is four to five months old.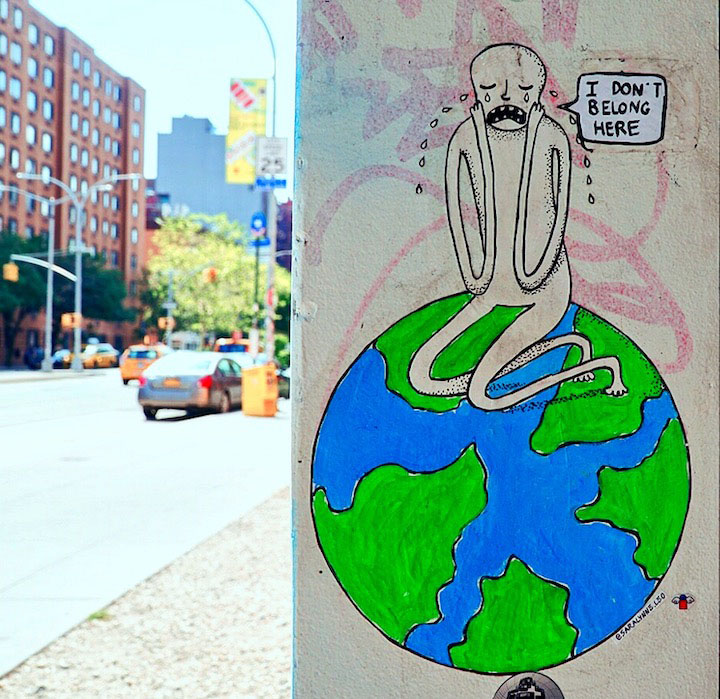 Where can we find your character? I've seen it primarily on the Lower East Side and in Williamsburg.
My character has also made its way to the Bronx, but can be found mainly in Manhattan and Brooklyn.
I discovered some of your political work on your website. Why don't we see more of your political work on the streets?
Good question! I ask myself the same exact thing. I guess it feels different to make a political statement vs. something more personal. I'm more inrerested in personal expression in public space at this point.
What kind of response have you received from the work you have shared on the streets?
Lots of positive responses.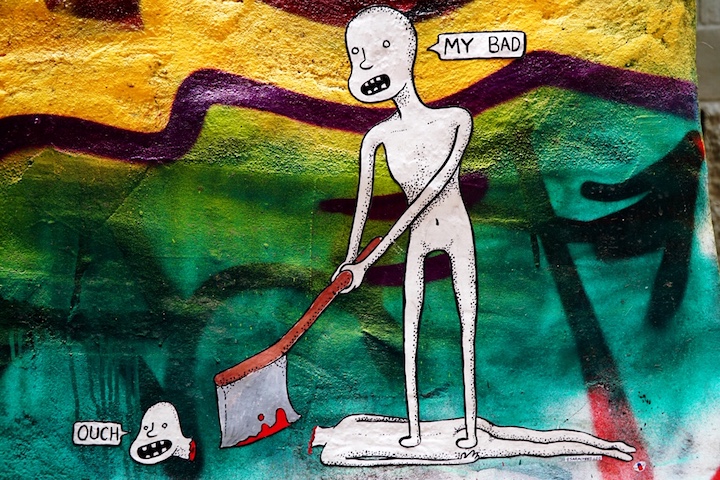 How do you feel about the movement of street art to galleries?
I feel disillusioned that so many galleries ask us to "pay to play." I don't like when it's so commercialized. It's frustrating that it's become so monetized.
What's ahead?
I'd like to integrate animation into my character and bring him to life on the streets.
I would love to see that!
Interview and photos by Ana Candelaria