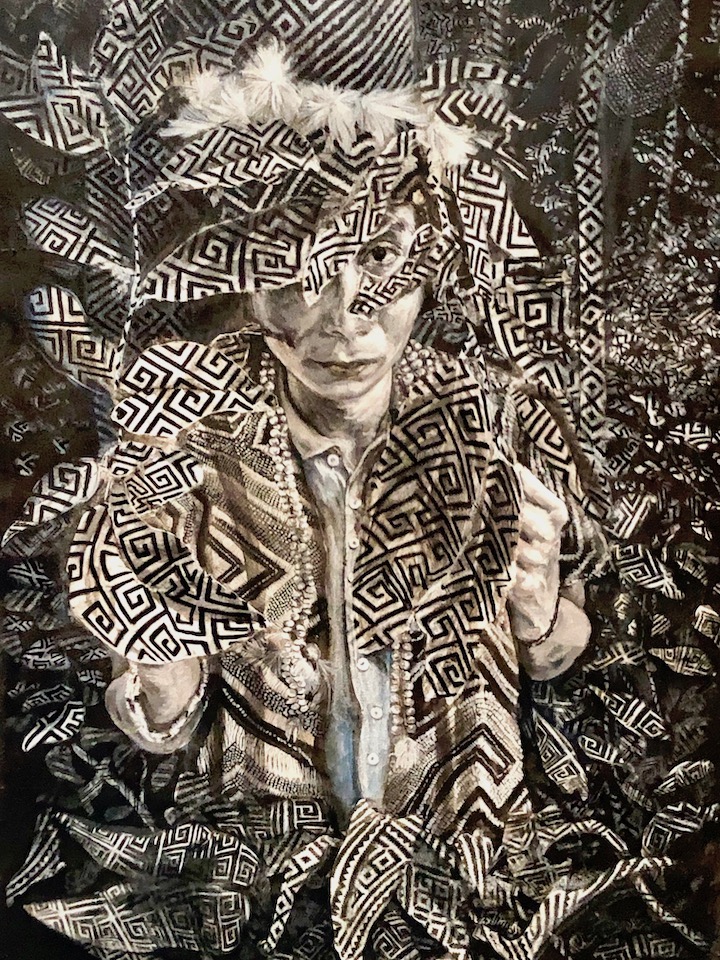 I've been mesmerized by Vanessa Rosa's distinctly beautiful and engaging aesthetic since I first came upon the Brazilian artist's mural painting several years ago — as part of the Faces on the Blue Wall project — outside Lisbon's Julio de Matos Psychiatric Hospital. We initially met up as she was beginning her residency at Red Hook's Pioneer Works in 2017 and reconnected last week.
You are quite nomadic! Can you tell us a bit about your recent travels and adventures? Where have you been in the past year?
Yes! I visited Thailand for the Dinacon, the Digital Naturalism Conference, an experimental conference about exploring new ways of interacting with nature. I then traveled to China, where I visited the Shanghai K11 Art Mall, the first art mall in Mainland China. While in China, I also visited fiber optics fabric factories in Shenzhen, because I am interested in creating crazy patterns with this material. Following a brief visit to NYC and Boston, I spent time in a music producer's space in Sao Paulo, where I painted and got to know rappers — especially Nego Bala — from the favelas. I spent the month of September in the Amazon beginning an artistic partnerhsip with the extraordinary shaman and artisan, Same Putumi.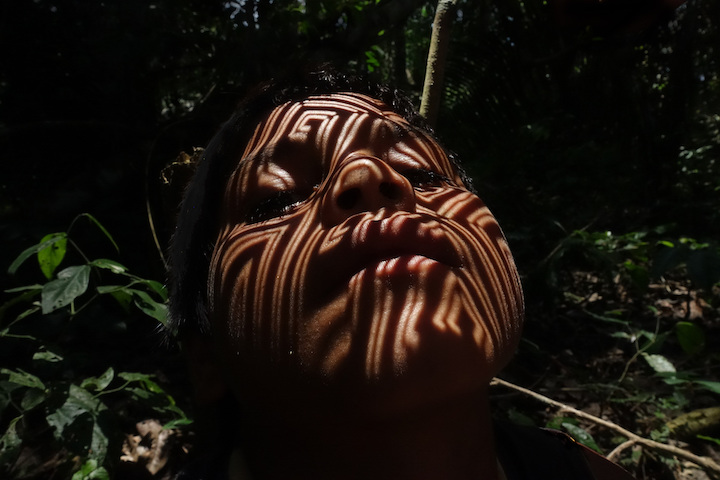 In October, I traveled to Frankfurt to represent my family's publishing company, Viajante do Tempo, at the Frankfurt Book Fair. From Frankfurt I went to Berlin and then London. Finally back in Brazil, I produced a show at the Museum of Image and Sound in São Paulo, and also worked with Same Putumi and with my friend, the architect Veronica Natividade.
Wow! You are amazing! What brought you back to the US?
I'd been invited to participate in next year's Smithsonian Folklife Festival, an annual exposition of living cultural heritage on the National Mall in Washington, DC. It  is DC's largest cultural event. In 2020, the festival will explore how diverse domains of cultural knowledge—from religion to design to science—shape the ways we understand, experience and respond to ever-changing natural, social and built environments.
And why New York City? Why did you choose to work in New York City?
I want to make things happen. And for someone who wants to have access and impact, no other city is as important as this one. I am, in fact, in the process of applying for an artist's visa.
Your studio space here at the NYC Resistor in Downtown Brooklyn is extraordinary in terms of its equipment and resources.
Yes. My residency here at the NYC Resistor is ideal. We meet regularly to share knowledge, hack on projects together and build community. It is the perfect match as it is so rich in technology. And interacting with its other members advances my research and the projects that I'd started earlier with Same Putumi.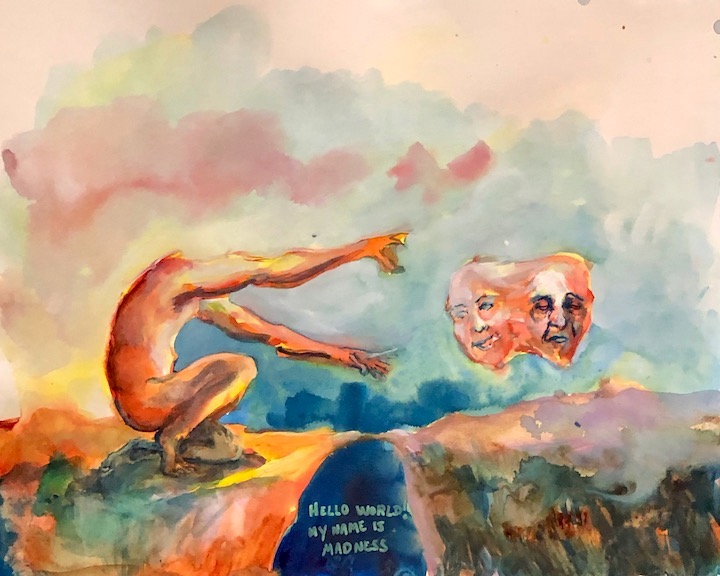 Can  you tell us something more about your mission — particularly regarding your collaborative work with Same Putumi?
My mission is to save the Amazon through the recognition of knowledge systems possesssed by indigenous groups. The Amazon's genetic diversity is more important than gold. We must recognize and strengthen indigenous people's knowledge systems. It is a knowledge they have attained from a high level of observation that no scientist can reach.
And what about your new drawings?
I'm combining 16th century drawings — by the Italian artist Serlio — on how to use linear perspective with Islamic patterns and 17th century crazy character drawings by Braccelli. And I'm doing this with a drawing machine!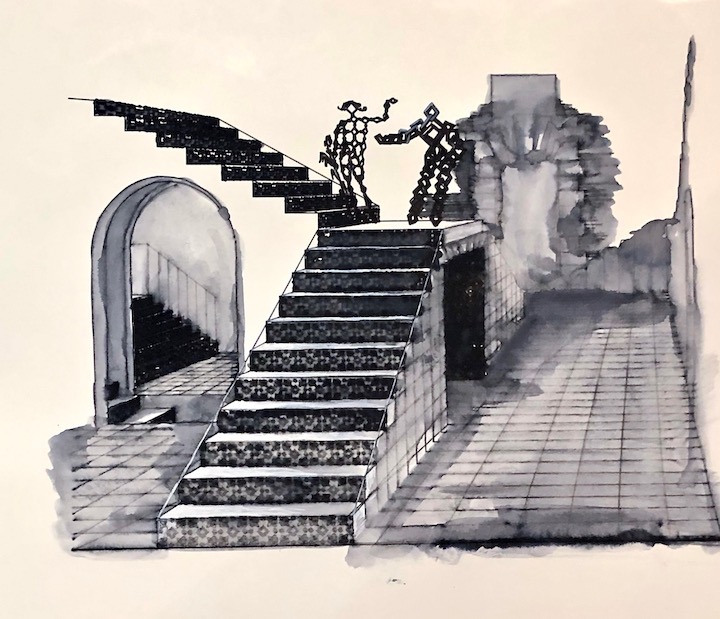 What about public art? Mural Art? Will you be doing anything here in NYC? Can we expect to see anything soon?
Yes! I will keep you posted!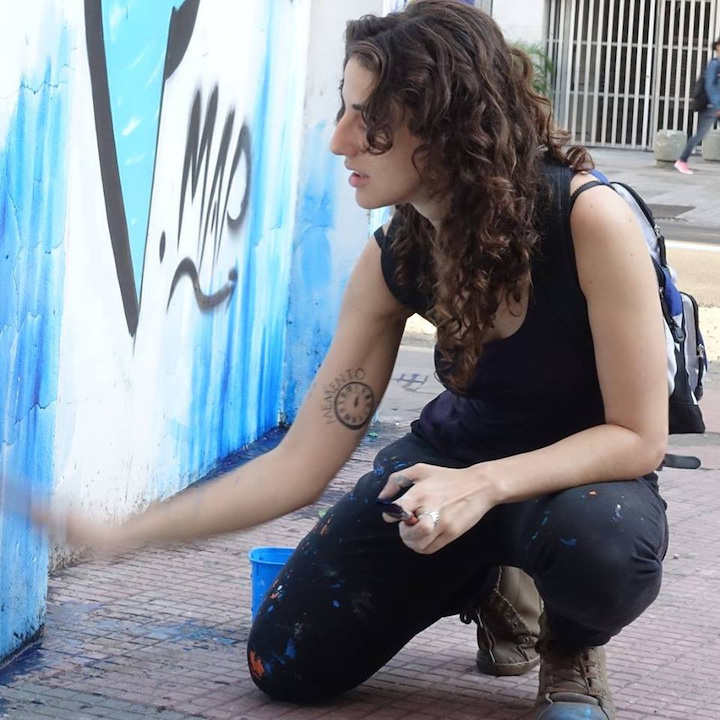 That sounds great! I'm looking forward!
Note: On Saturday, July 13, 1-4pm, Vanessa will be presenting a workshop on watercolor at the NYC Resistor, 87  3rd Avenue, 4th Floor in Brooklyn. Information and tickets are available here.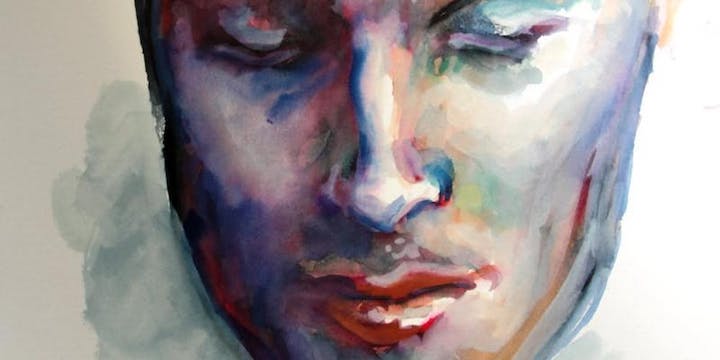 Photo credits: 1, 4 & 5 Lois Stavsky; all others courtesy of the artist; interview conducted by Lois Stavsky