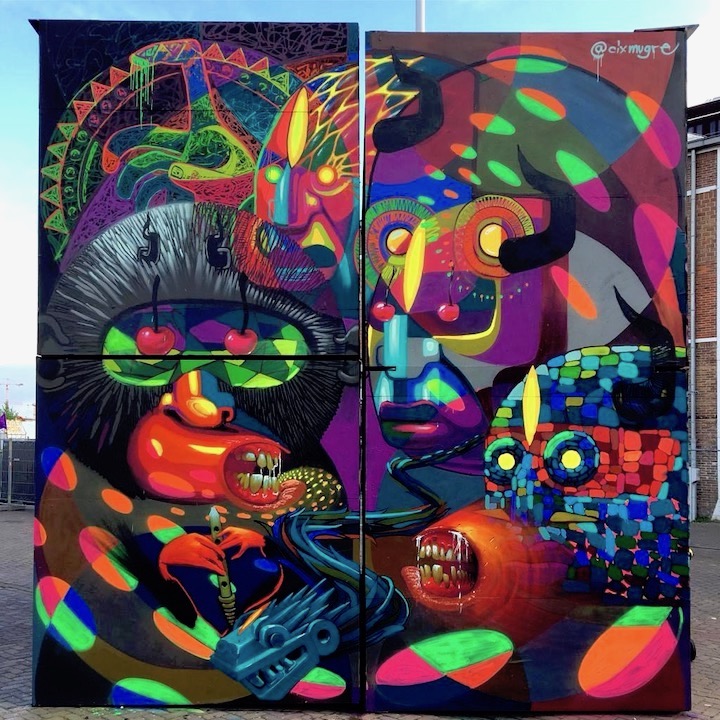 A cultural event that takes place on the Dutch King's birthday, Kings Spray celebrated its 4th edition this year. Under the curatorial direction of Street Art Today founder Peter Ernst Coolen, local, national and international street artists and graffiti writers painted on container-installations scattered around the NDSM Wharf in front of the soon-to-be-open international street art and graffiti museum. The boldly-hued mural featured above was painted by Mexican artist Cix Mugre. Several more images — all captured by travel and street photographer Karin du Maire aka Street Art Nomad — follow:
Barcelona-based Dune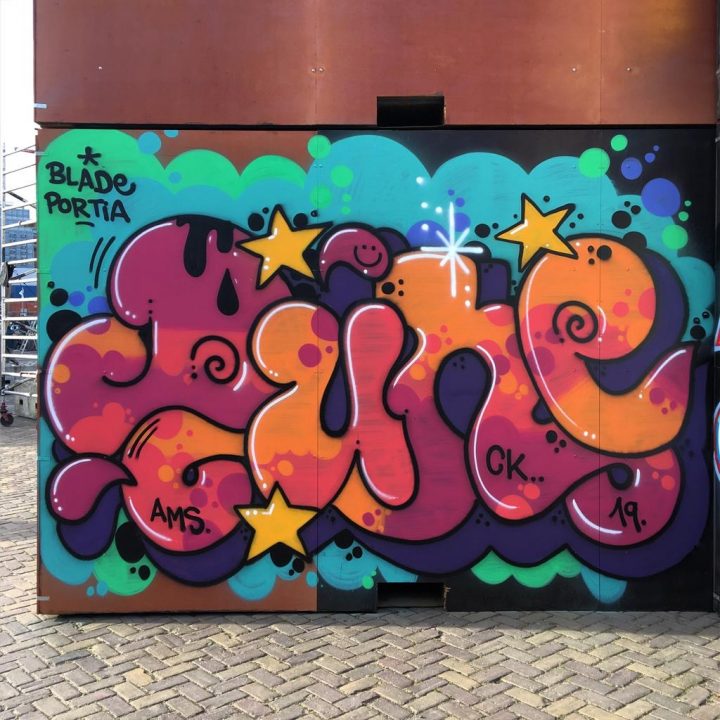 Spanish artist Malakkai and Dutch duo Karski and Beyond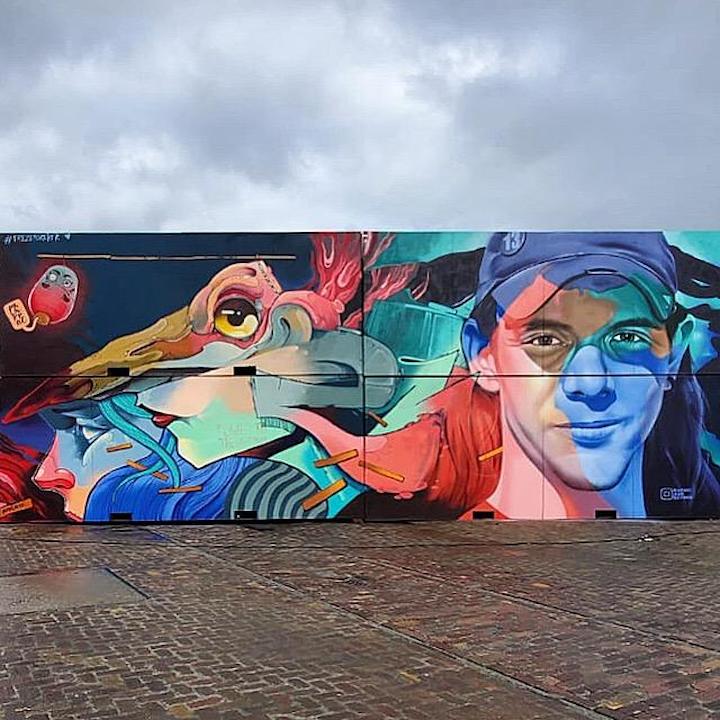 The Amsterdam-based duo Pipsqueak Was Here!!!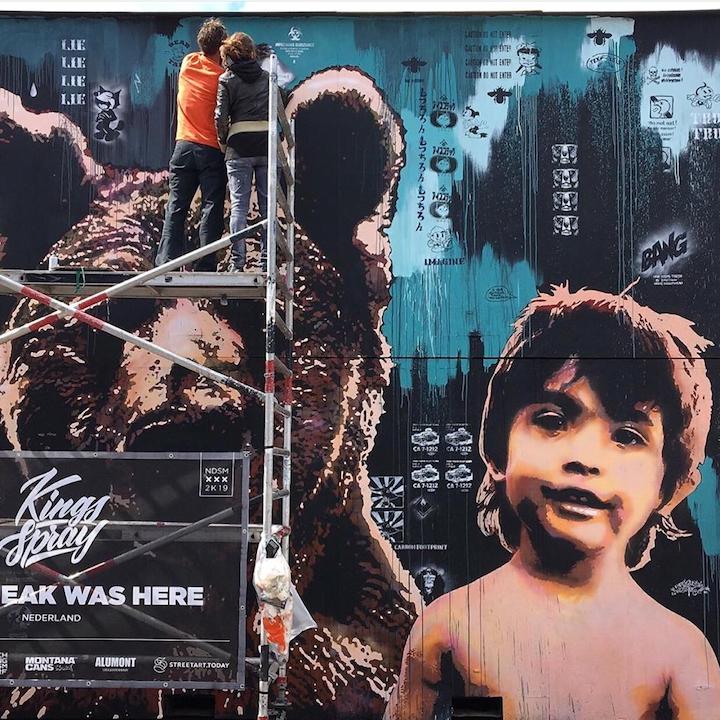 Denmark-based Balstroem and Richard Holmes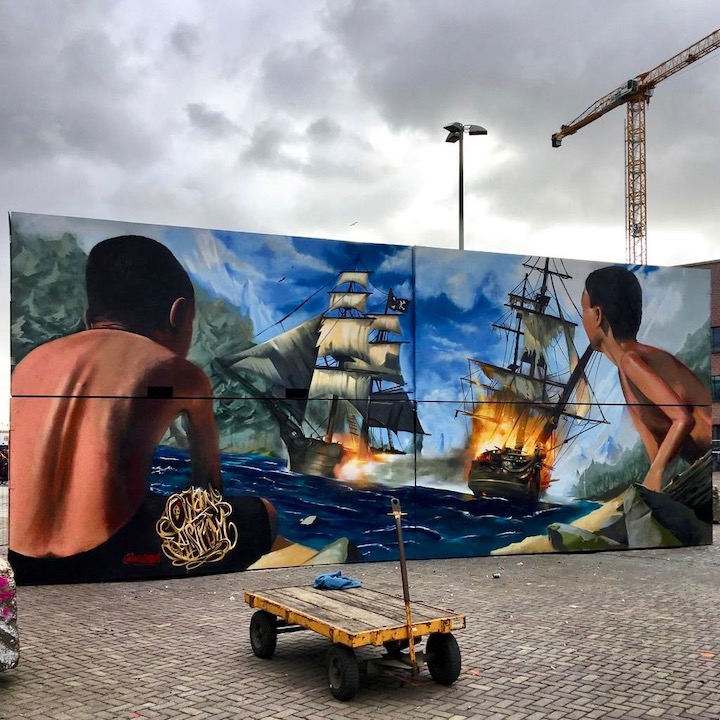 The legendary NYC-based Blade posing with Queen Taraji in front of tribute mural by Swiss artist Soy R2F with pieces by Blade & UK-based Dominic950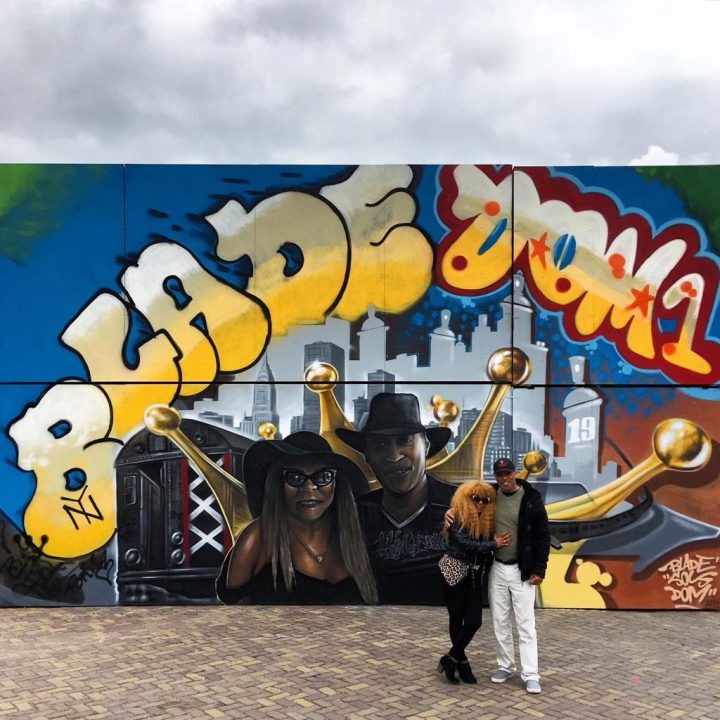 Photos by Karin du Maire aka Street Art Nomad 
Note: Hailed in a range of media from WideWalls to the Huffington Post to the New York Times, our Street Art NYC App is now available for Android devices here.