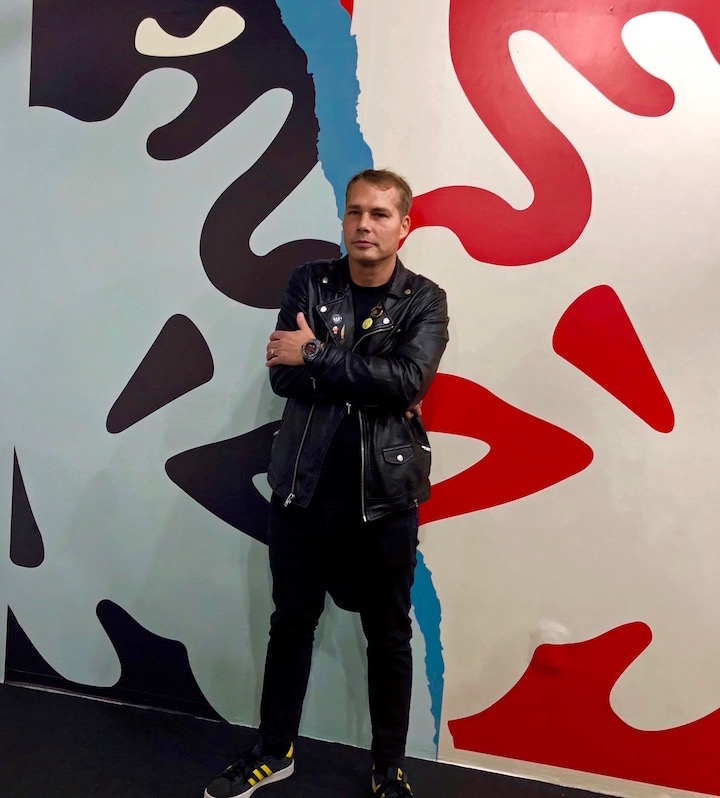 If you missed Shepard Fairey's massive, hugely significant, exhibition Damaged in late 2017, it is still possible to experience it. West Coast-based VRt Ventures – in its mission to make provocative exhibitions accessible to all – has created the experience for us in virtual reality with a mobile app that enables us to move around the entire gallery, tap on all artworks and listen to two hours of outstanding narration by the artist.
Experiencing Damaged now couldn't be more timely, as Shepard Fairey focuses on those Americans most affected by current policies and social issues in our increasingly troubling political climate. Among the issues tacked are: xenophobia, racial bias, Wall Street corruption, economic inequality and sexism.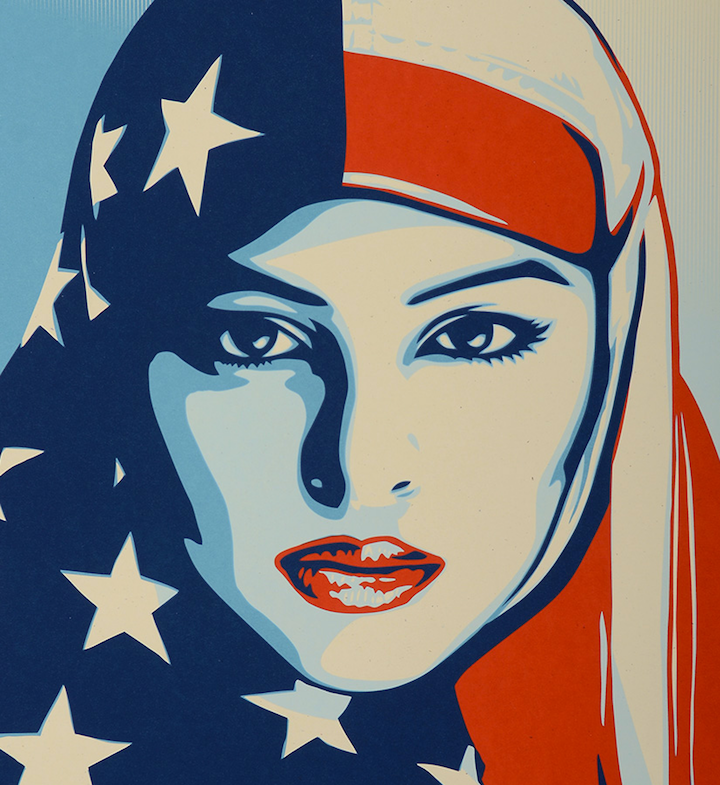 "I definitely think that art can be part of the solution because it can inspire people to look at an issue they might otherwise ignore or reject," commented the artist.  Damaged is an honest diagnosis, but diagnosis is the first step to recognizing and solving problems.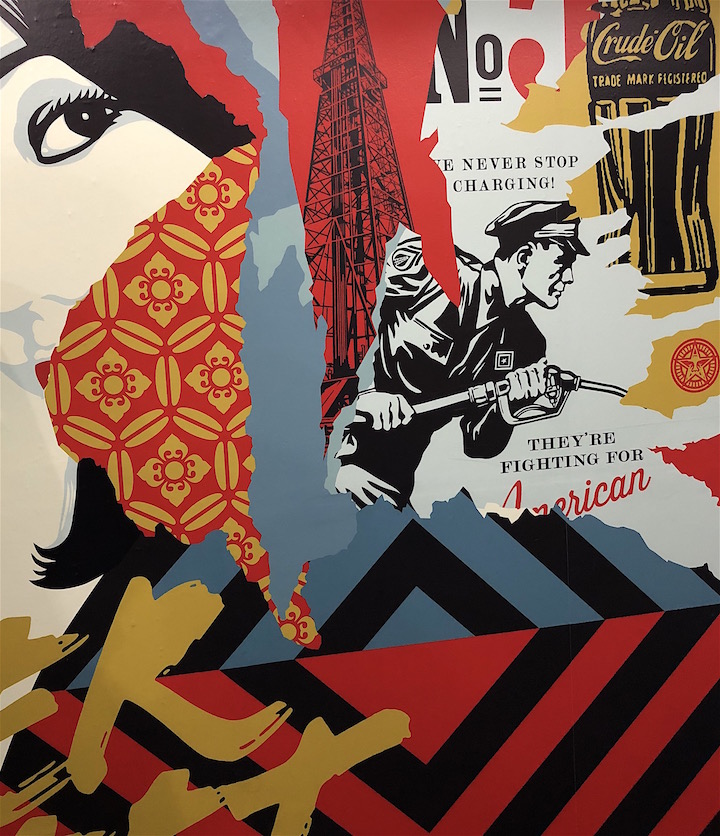 Officially launched earlier this week in collaboration with Juxtapoz, the app that will make it possible for you to experience Damaged can be downloaded for $4.99 via the iOS App Store and the Google Play store for Android, and on Oculus, HTC and Steam. You can also check it out at the Damaged pop-up open to the public through Sunday, October 21, at 136 Bowery.
Images: 1 & 4 Lois Stavsky; 2 & 3 courtesy VRt Ventures