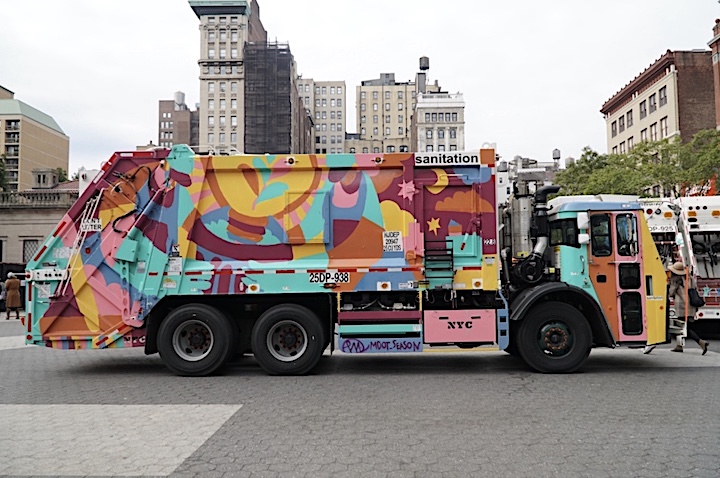 Last year at about this time, the NYC Department of Sanitation issued a call for volunteers to transform 23-ton collection vehicles into works of art using paints that had been discarded. Over 100 artists submitted design concepts.
The final participants selected for this innovative project were:  Misha Tyutyunik, Victor A. Saint-Hilaire, Dister, Jillian White, and Lady K-Fever, along with visual art students from Long Island City-based Energy Tech High School. First displayed this past summer in Times Square, all five trucks were then on view this past Sunday in Union Square Park. Pictured above is one side of a  truck painted by Brooklyn-based Misha Tyutyunik.  Several more images we captured from the "Trucks of Art" parked in Union Square Park follow:
Misha Tyutyunik and Yonkers-based Victor A. Saint-Hilaire, aka Vash, the other side of the truck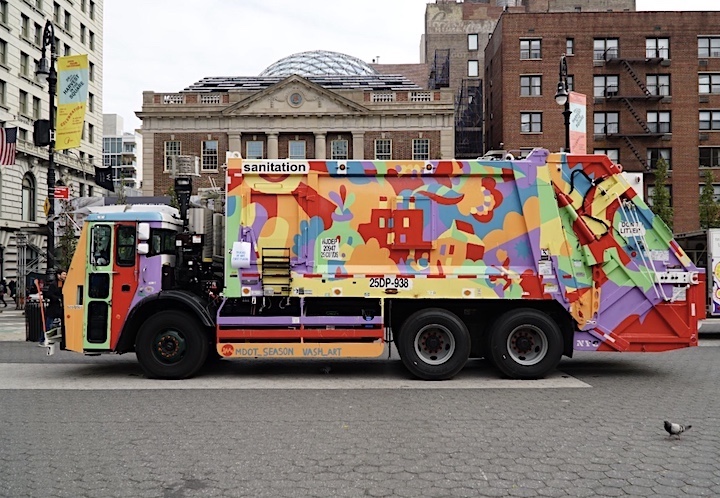 Manhattan-based Dister pays tribute to the sanitation workers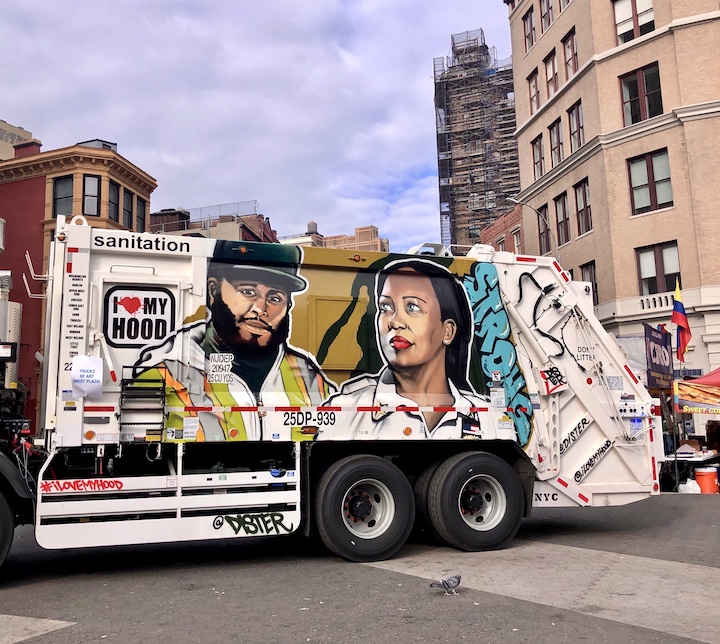 Brooklyn-based Jillian White, DSNY civilian employee in Staten Island, with a message, "Rethink, Renew Reuse."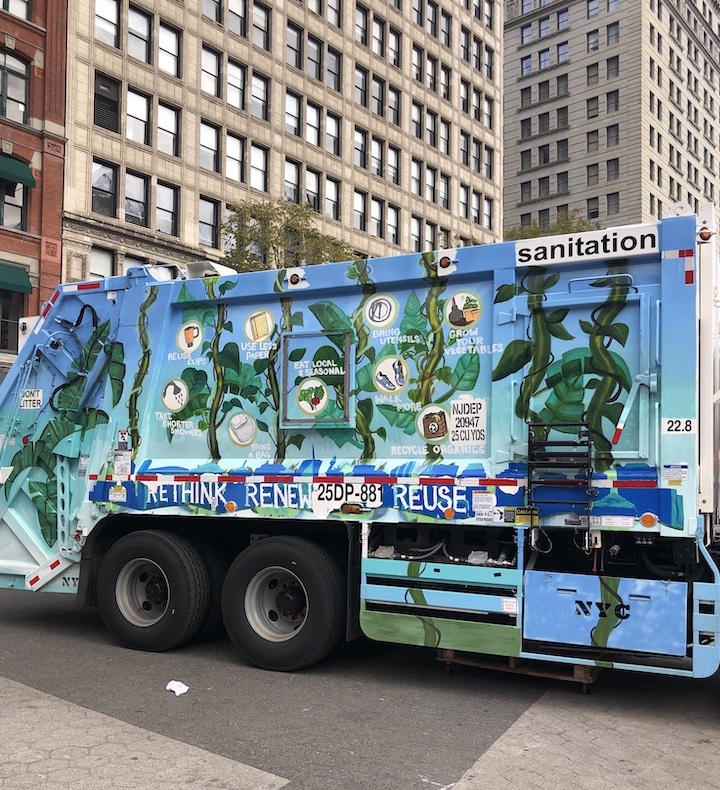 Long Island City-based Energy Tech High School students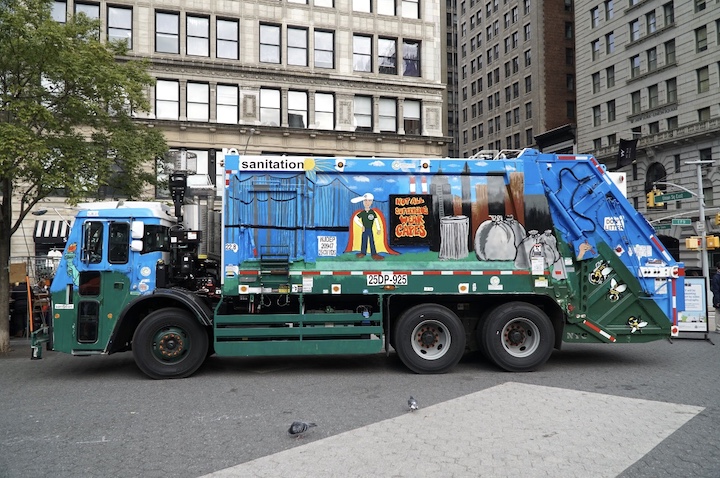 Bronx-based Lady K-Fever, Recycle, so the future can smell the flowers too'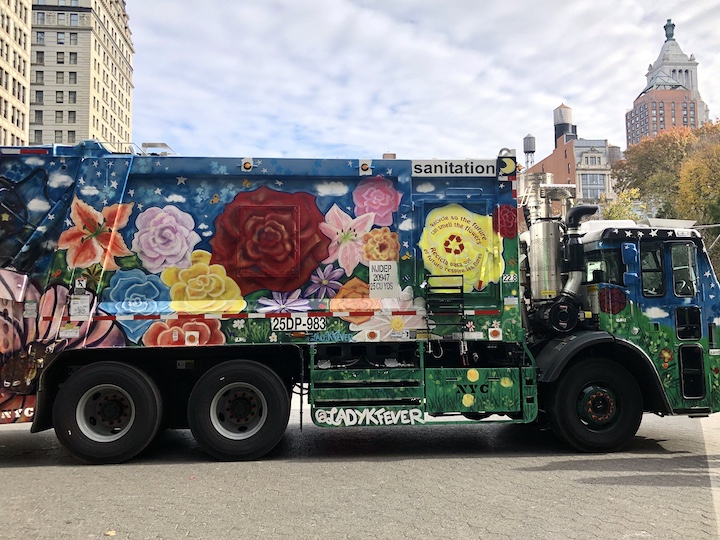 And the other side of Lady K-Fever's truck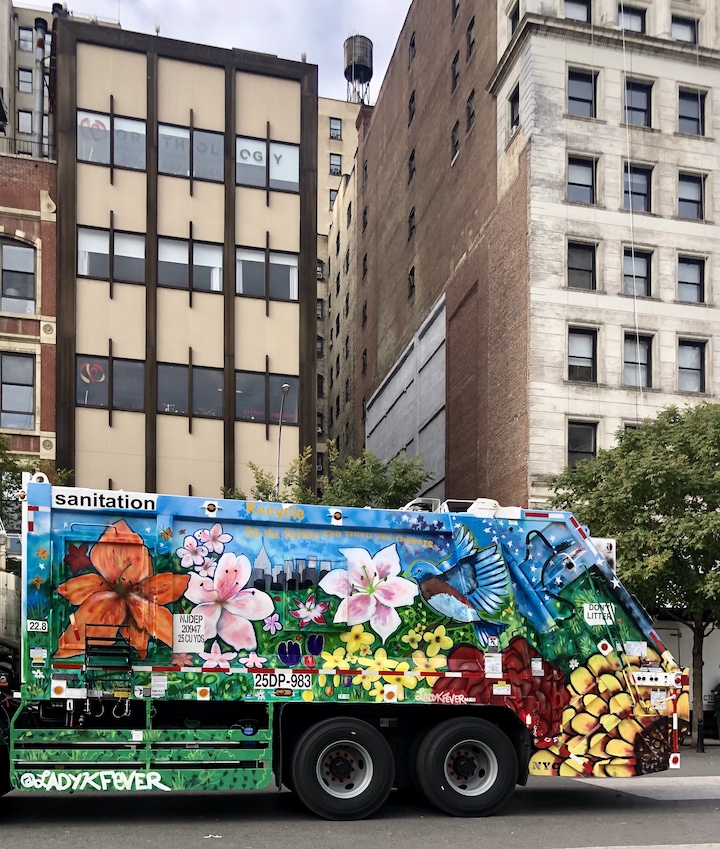 Note: Lady K-Fever's truck will be on display during the the official launch of The Bronx Graffiti Art Gallery's "I love Graffiti" clothing series this coming Saturday, November 23, from 12 pm to 8 pm at Scrapyard NYC, 300 West Broadway.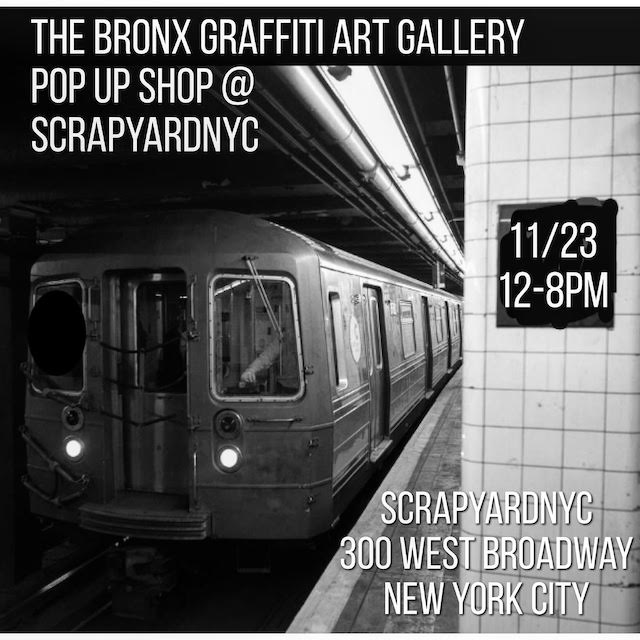 Photo credits: 1, 2 & 5 Ana Candelaria; 3, 4, 6 & 7 Lois Stavsky
{ 1 comment }