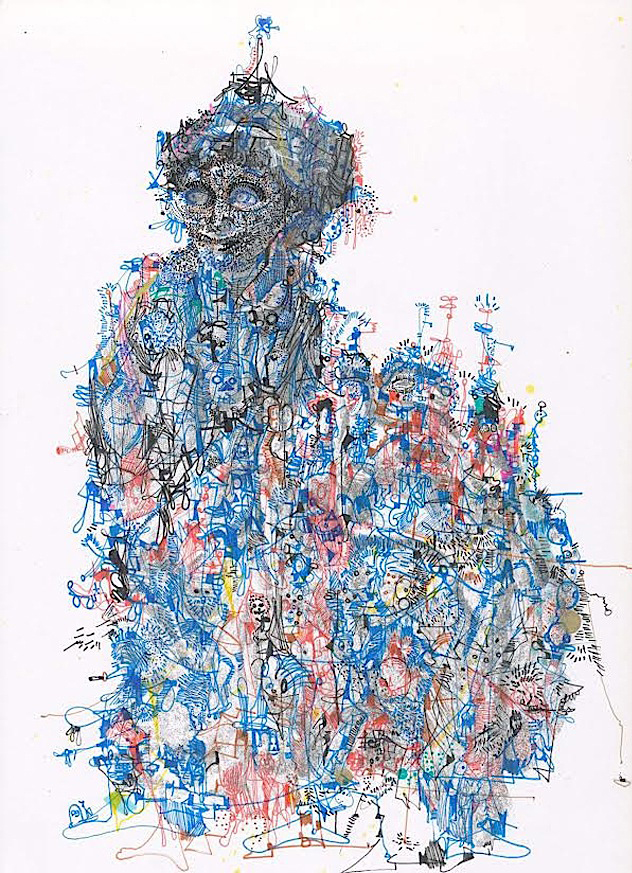 Featuring a selection of large scale drawings and ninety six playing cards, Michael Alan's newest exhibition Mind Body Sound opens this evening, December 6, at KHORASHEH + GRUNERT,  524 West 19th Street in Chelsea.  What follows are several more of Michael's seductively poetic images to be exhibited:
Kindred Spirit the Floating Princess, Watercolor, marker, pencil, acrylic, airbrush, gouache, paint marker on paper, 36″x48″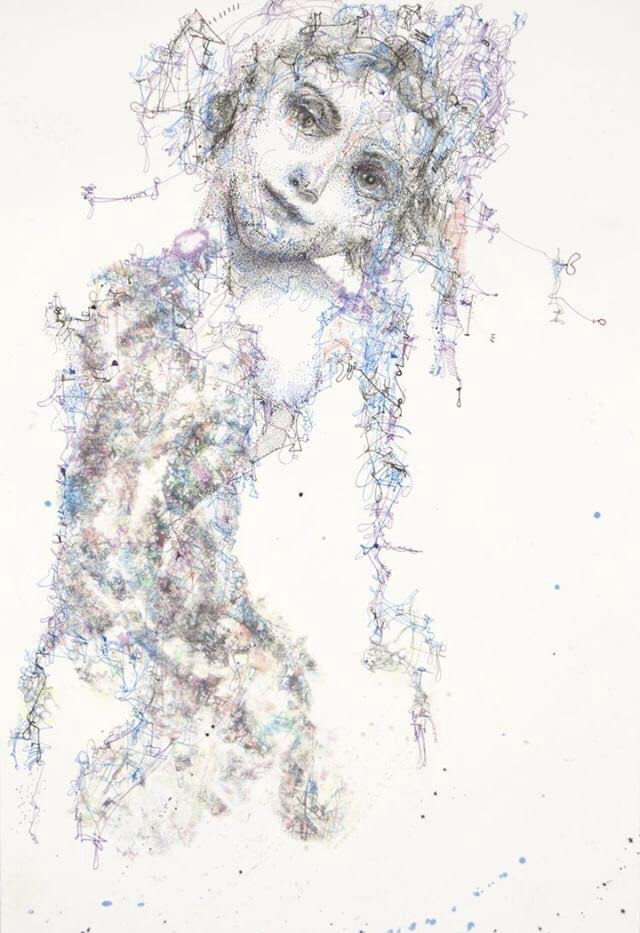 Sit and Sing, White ink on red paper, 30″x40″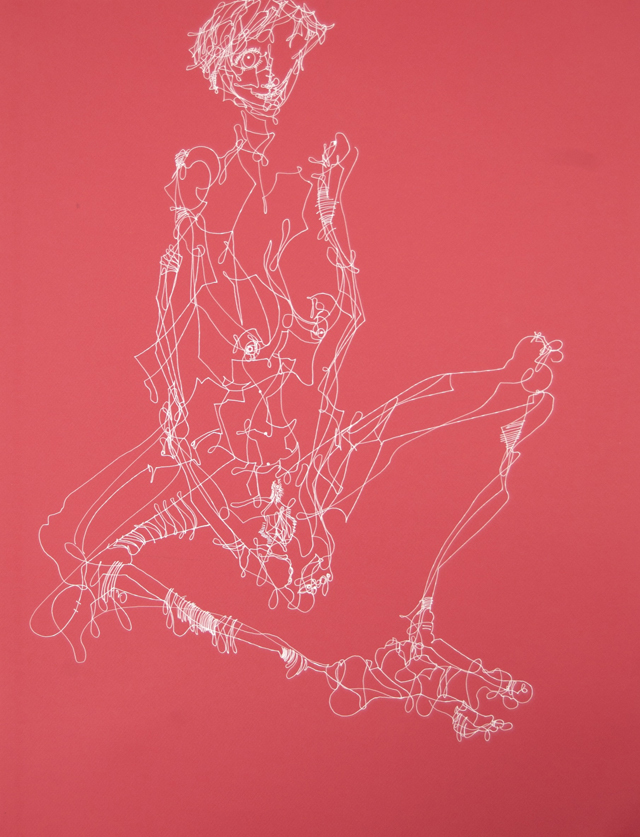 Royal Petite, Mixed media on baseball card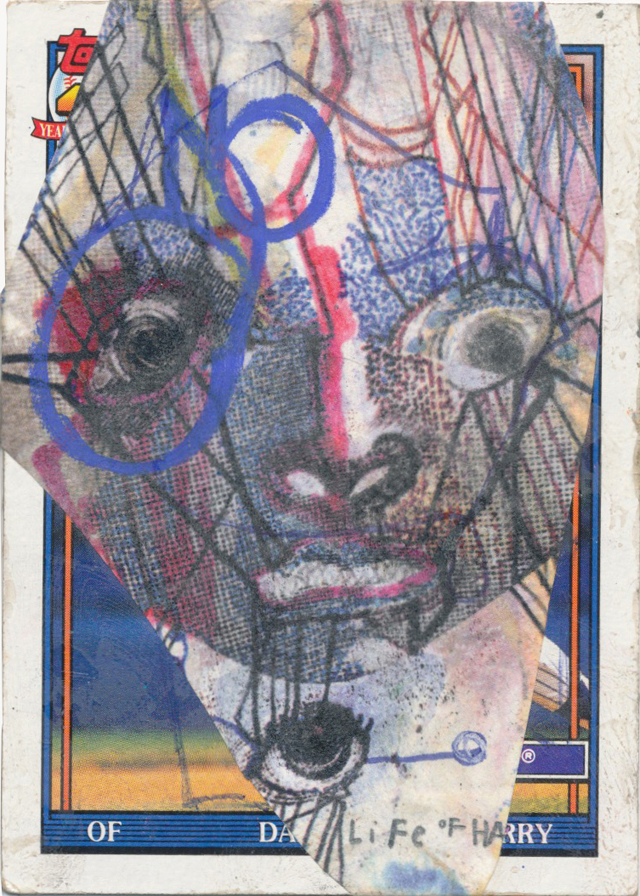 Purple Nurple Grace, Mixed media on baseball card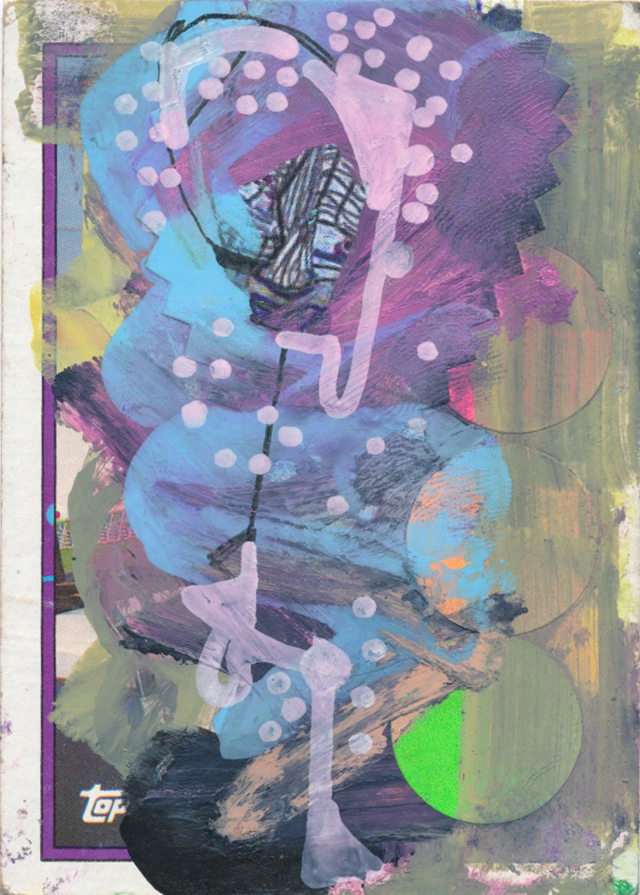 In conjunction with the exhibit, the artist's iconic Living Installation will take place in the center of the gallery as Michael Alan and Jadda Cat will create a four-hour HUG human sculpture using their bodies, props, fabrics, sounds and emotions. The Living Installation is by admission only this coming Saturday from 8pm-12pm.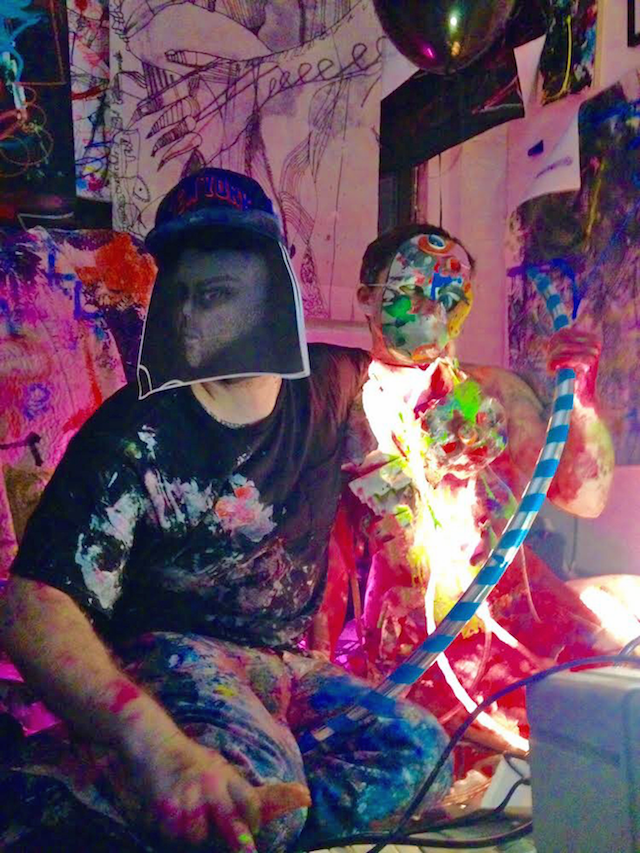 People are welcome to come gather, watch, photograph, make art, become one! For tickets, visit here.
Images courtesy of the artist