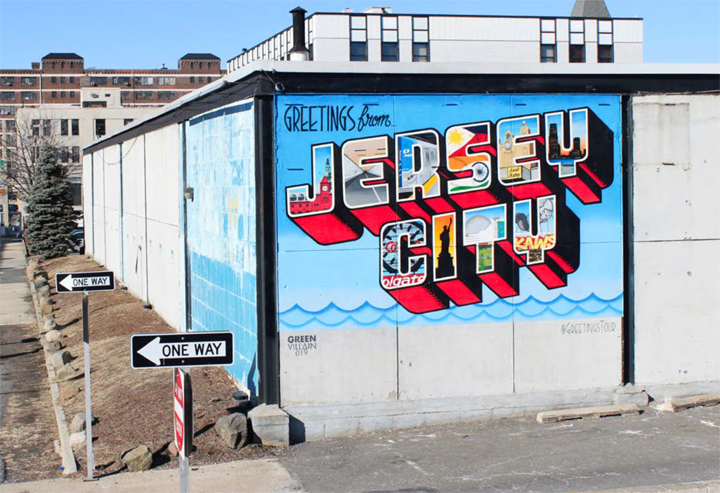 Deeply passionate about street art and graffiti, Green Villain has curated dozens of walls in a range of styles in Jersey City and beyond, including many in NYC.  On September 29th, the public is invited to celebrate the launch of Green Villain's second volume in an ongoing book series documenting various projects. Vol. II: Mural Program is a 124 page time capsule of the past four years of productions. The mural pictured above was painted in Jersey City by Victor Ving of Greetings Tour in 2015. What follows are several more images of street art and graffiti  — featured in the new book — that have surfaced in Jersey City. Specific locations of the artworks are provided in Vol. II: Mural Program.
Zimer, Jersey City, 2016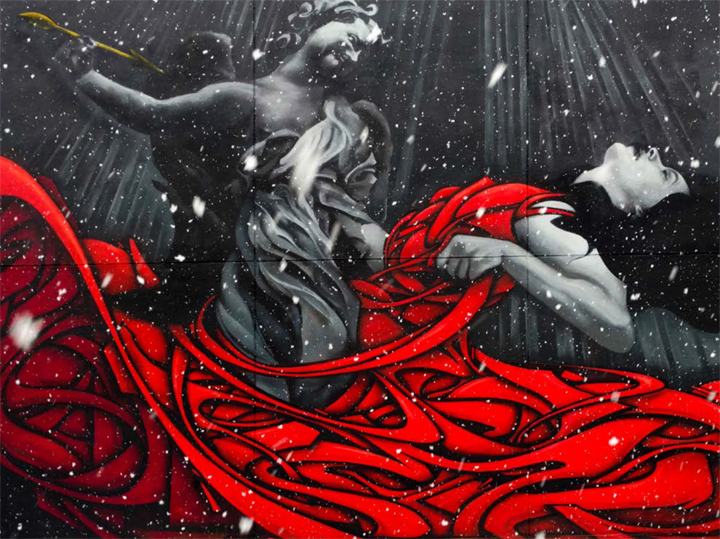 Rime, Jersey City, 2015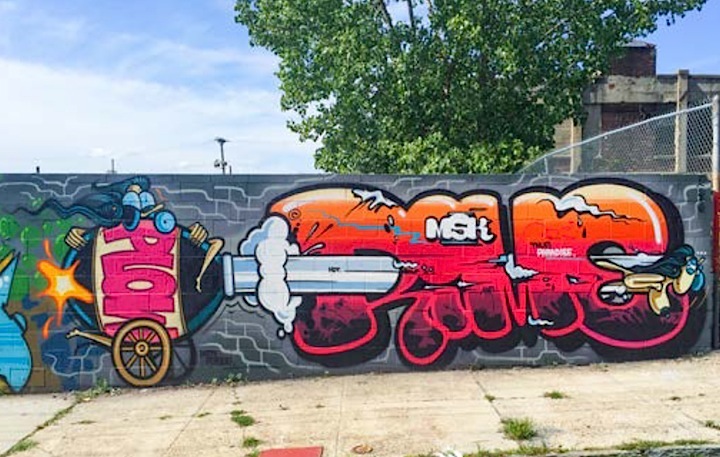 Dmote aka Shank, Jersey City, 2015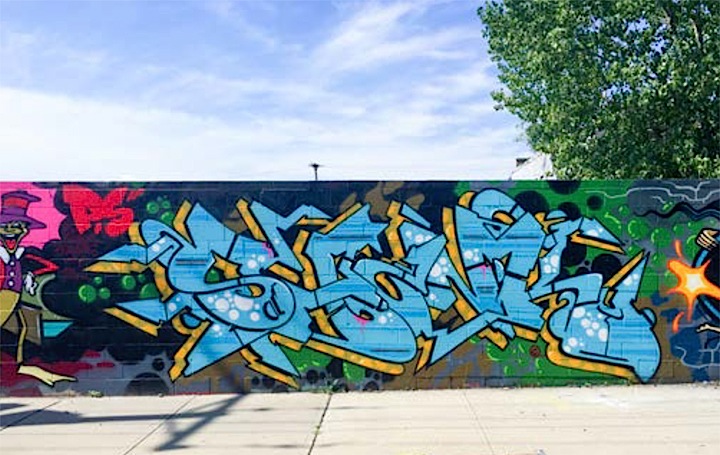 Clarence Rich, Jersey City, 2017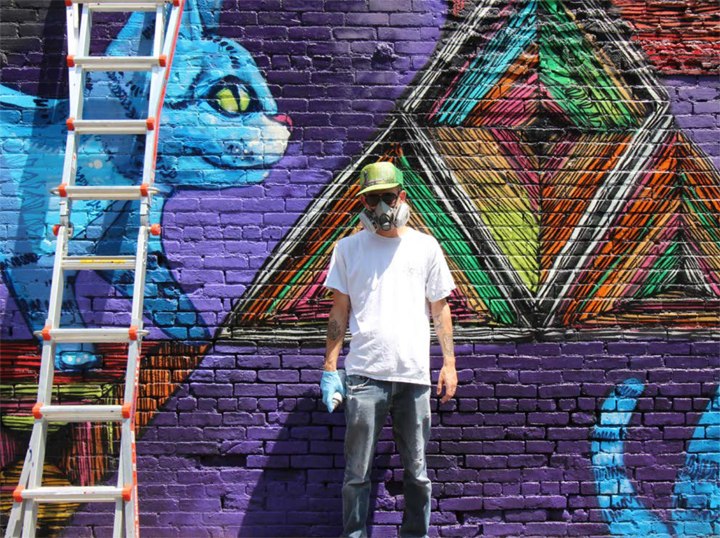 Rotterdam-based Eelco, Jersey City, 2014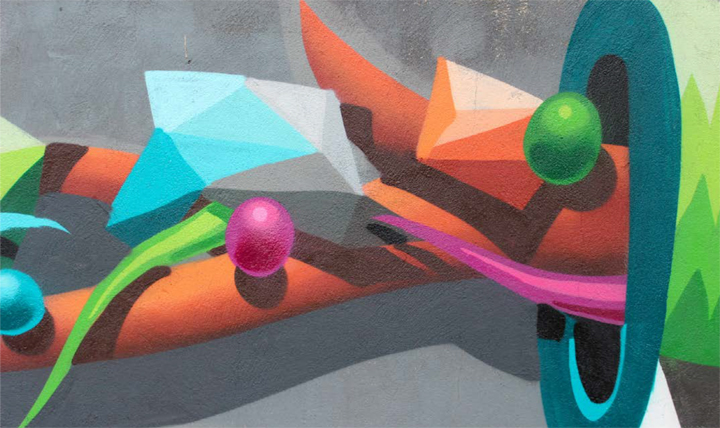 Austrian artist Nychos, Jersey City, 2016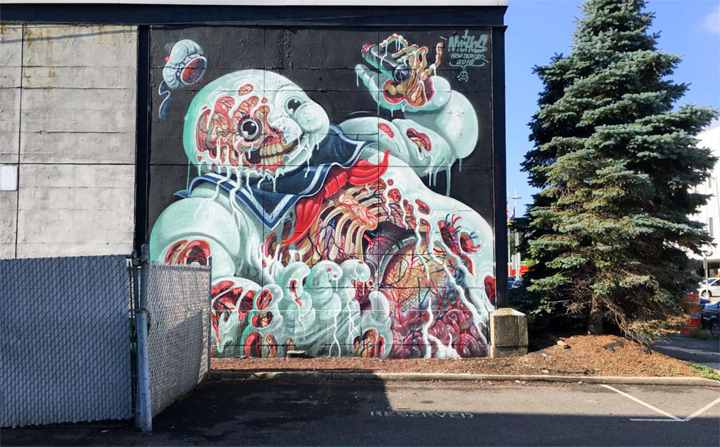 All are invited to join the Limited Edition Photo Book Launch —
Date: September 29th
Time: 6PM – 10PM
Address: 218 Central Ave, Floor 2, Jersey City
Music: Soul/Funk Vinyl Selections by Open Crates 
Catered Food and Beverages by River Horse
The following photographers contributed to Vol. II: Mural Program:  Charles A Boyce,  Vincent Marchetto, Marek Pagoda, Gregory D. Edgel, Billy Schon, Andrea Riot, Jayne Freeman and William Benzon.
Note: Hailed in a range of media from WideWalls to the Huffington Post to the New York Times, our Street Art NYC App is now available for Android devices here.