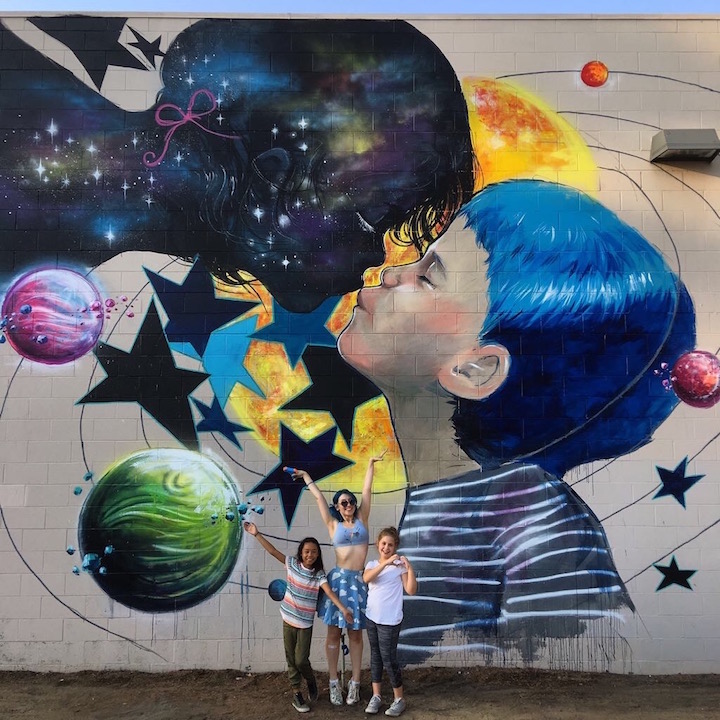 Beginning August 10th and continuing through the 20th, over 40 artists participated in Sacramento's Wide Open Walls mural festival bringing stylish intrigue to the Sacramento area.  Pictured above is Russian artist Lora Zombie, along with two young fans, in front of her mural. What follows are several more images captured by NYC-based street and travel photographer Karin du Maire, who had been documenting the festival from the beginning:
Sacramento-based Molly Devlin and SV Williams, close-up from work in progress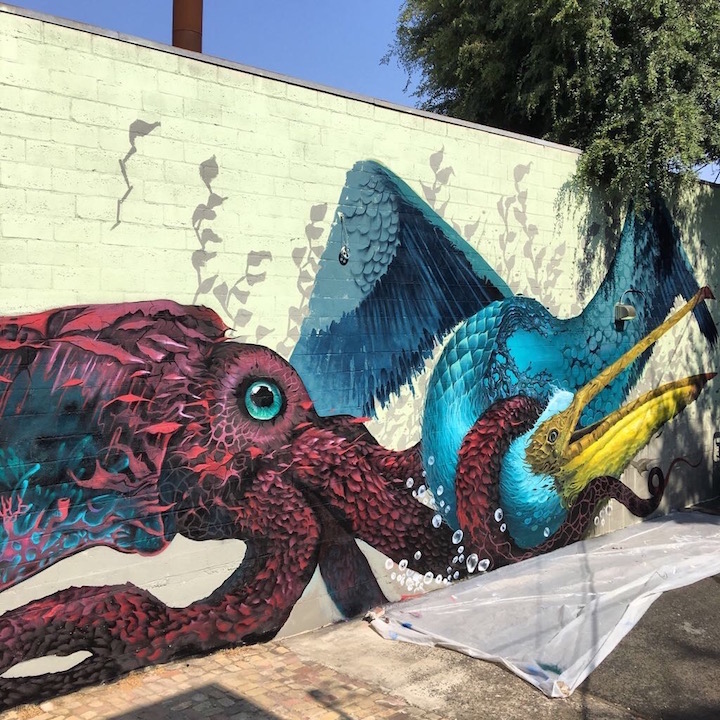 Sacramento-based Micah Crandall-Bear, alongside his mural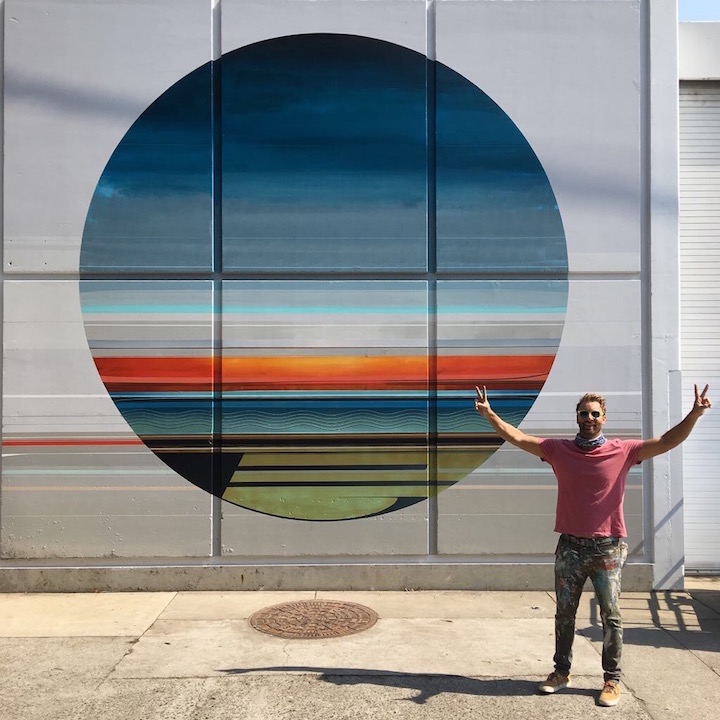 Santa Cruz-based Jeremiah Kille, in progress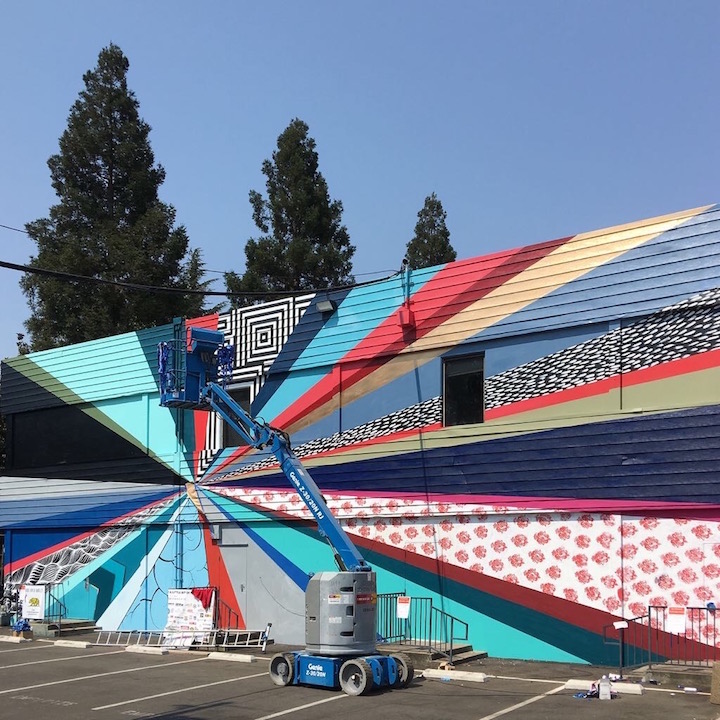 Australian artists Adnate and Jessica Crema aka Last Night Collective at work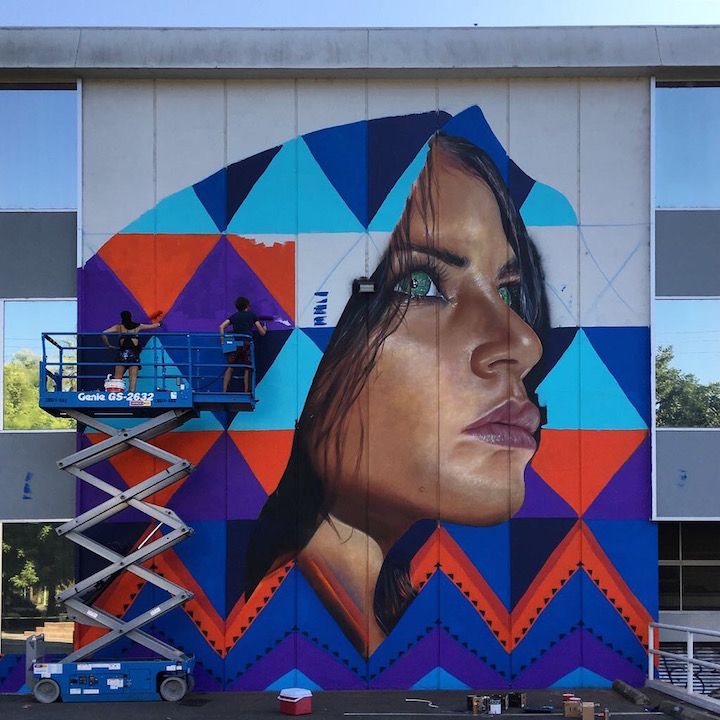 Hong Kong-based Caratoes at work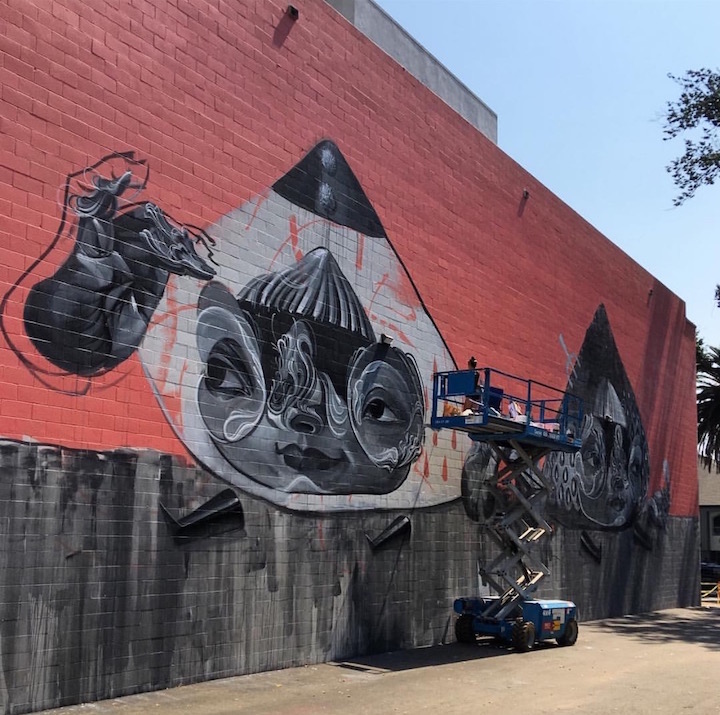 Sacramento-based Bryan Valenzuela at work, close-up of huge mural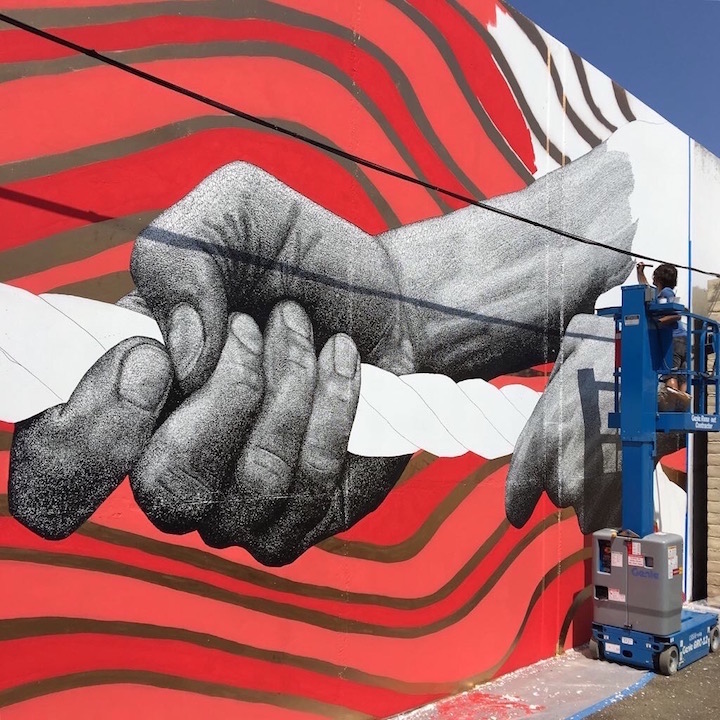 Organized by festival founder David Sobon and Branded Arts, the Wide Open Walls mural festival has evolved into one of the largest of its kind in the United States.
Photos by Karin du Maire
Note: Hailed in a range of media from WideWalls to the Huffington Post to the New York Times, our Street Art NYC App is now available for Android devices here.