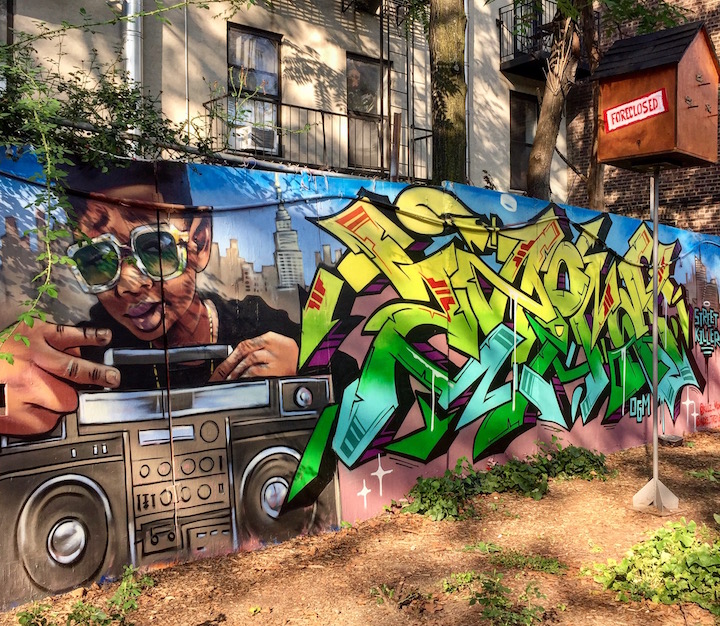 To the delight of us graffiti lovers, First Street Green Park has been showcasing artwork by a range of first rate, often legendary, graffiti writers and muralists. The image featured above was painted by Andre Trenier  and Zaone. What follows are several more murals that surfaced at last month's Summer Classics Block Party hosted by DJNY Art:
Albertus Joseph and Jaylo YNN, tribute to the late Sean Price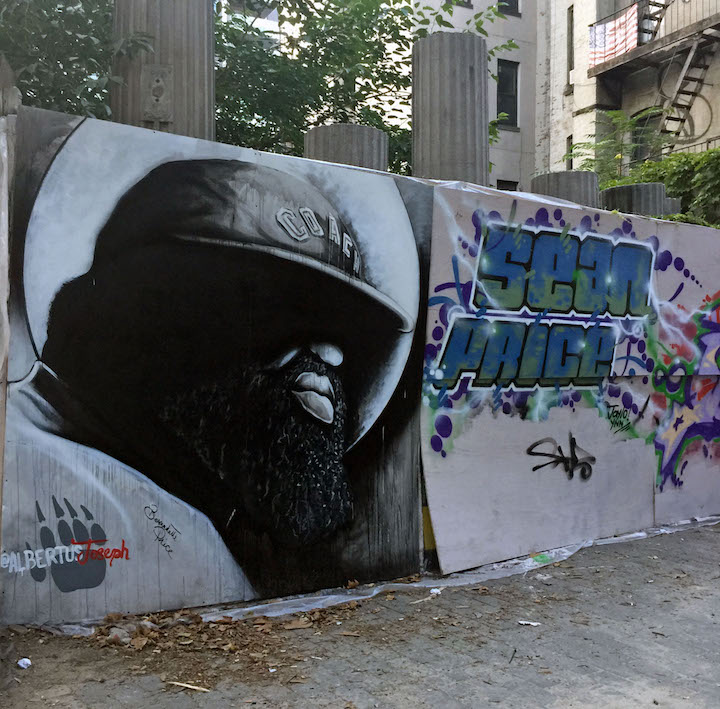 Jeff Henriquez at work on tribute mural to the late Guru of Gang Starr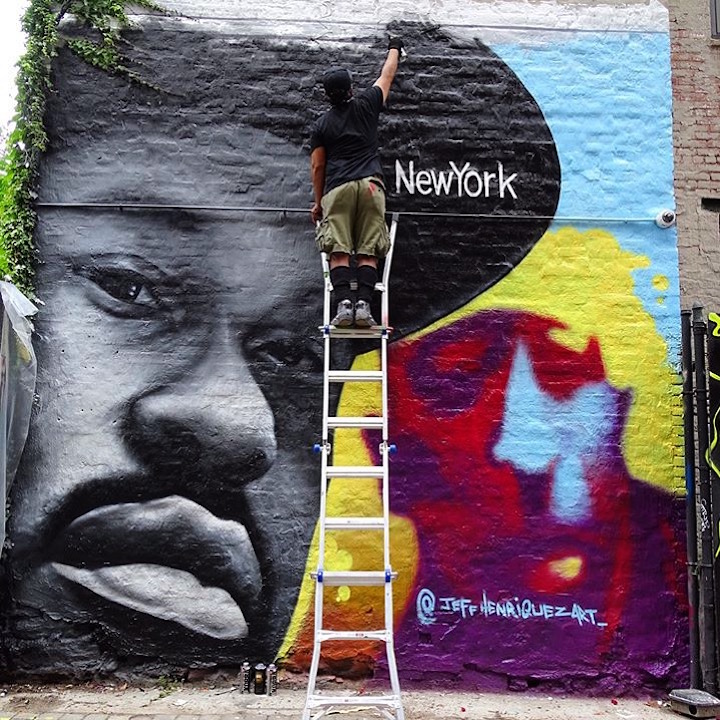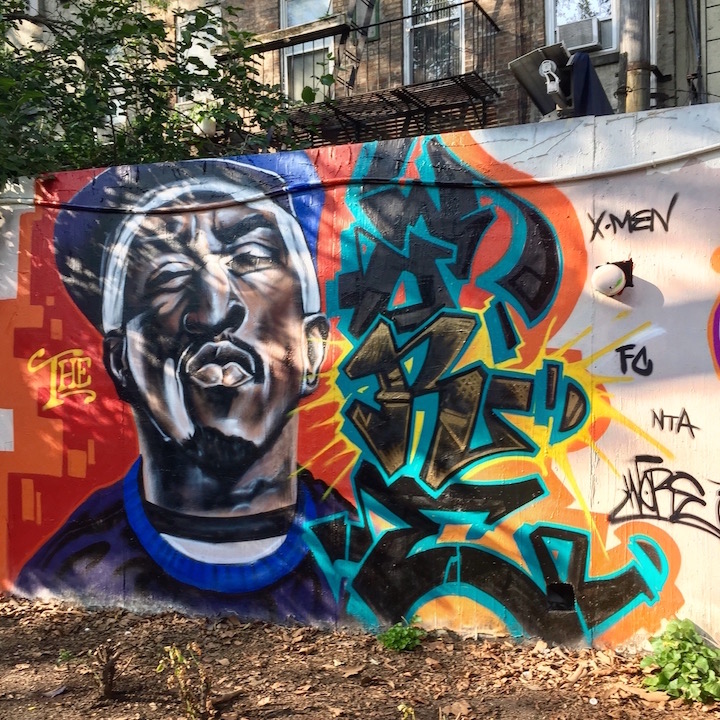 Graff masters T Kid and Doves at work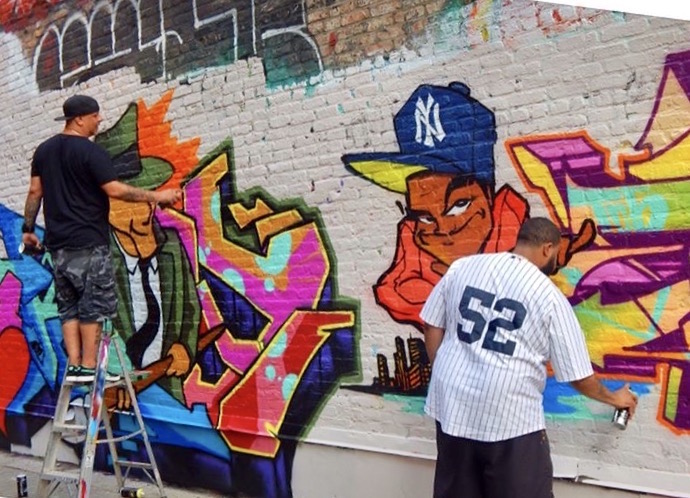 T Kid's completed piece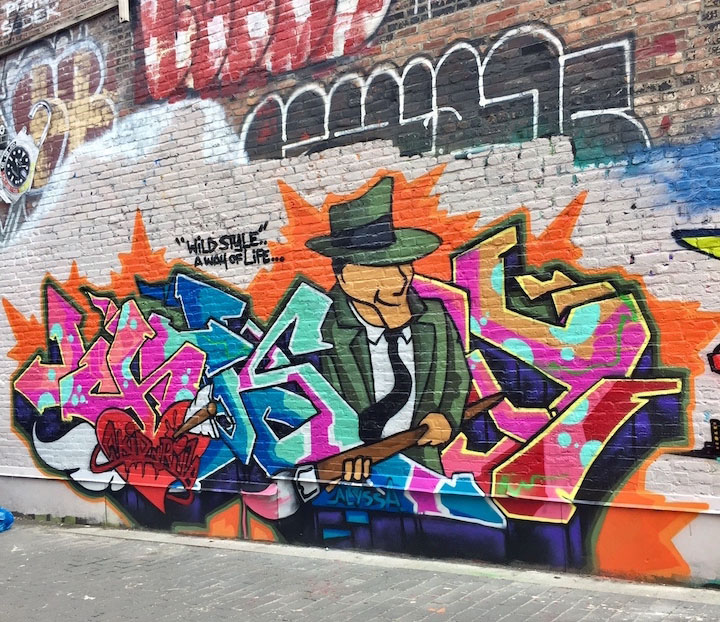 Completed Doves piece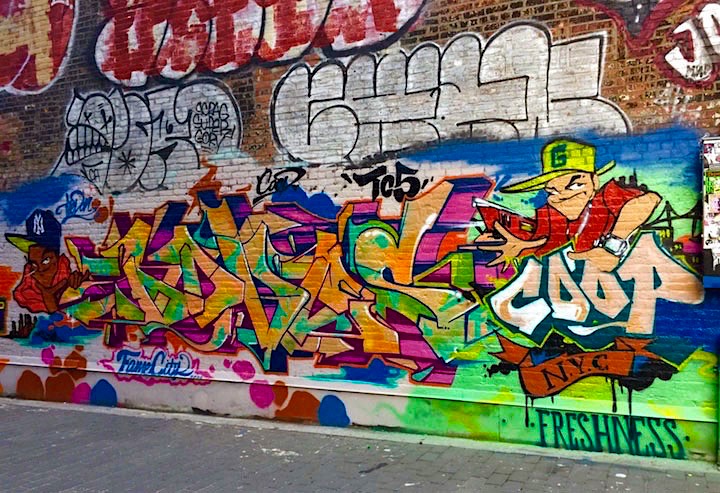 And on Friday — September 8th — DJNY Art will be hosting "Welcome To The Lab," a Pop Up event for Nike and Sneaker Lab at Van Der Plas Gallery, 156 Orchard Street on the LES.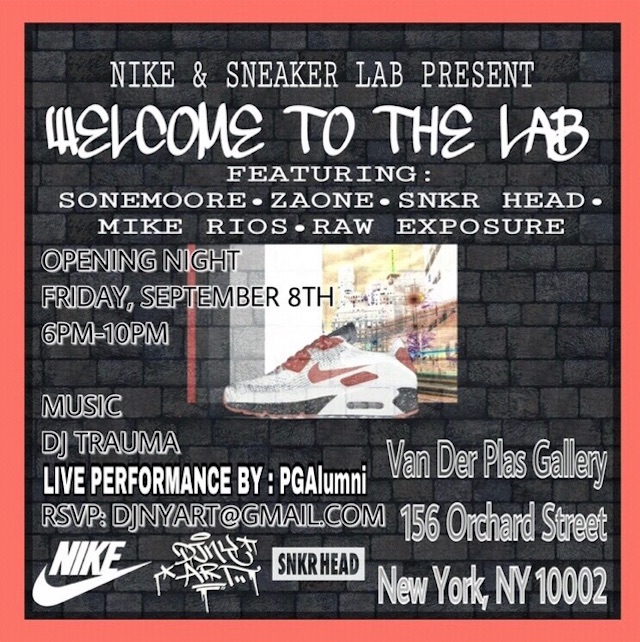 Photos: 1, 2, 4, 6 & 7 Lois Stavsky; 3 & 5 courtesy Kate Storch
Note: Hailed in a range of media from WideWalls to the Huffington Post to the New York Times, our Street Art NYC App is now available for Android devices here.