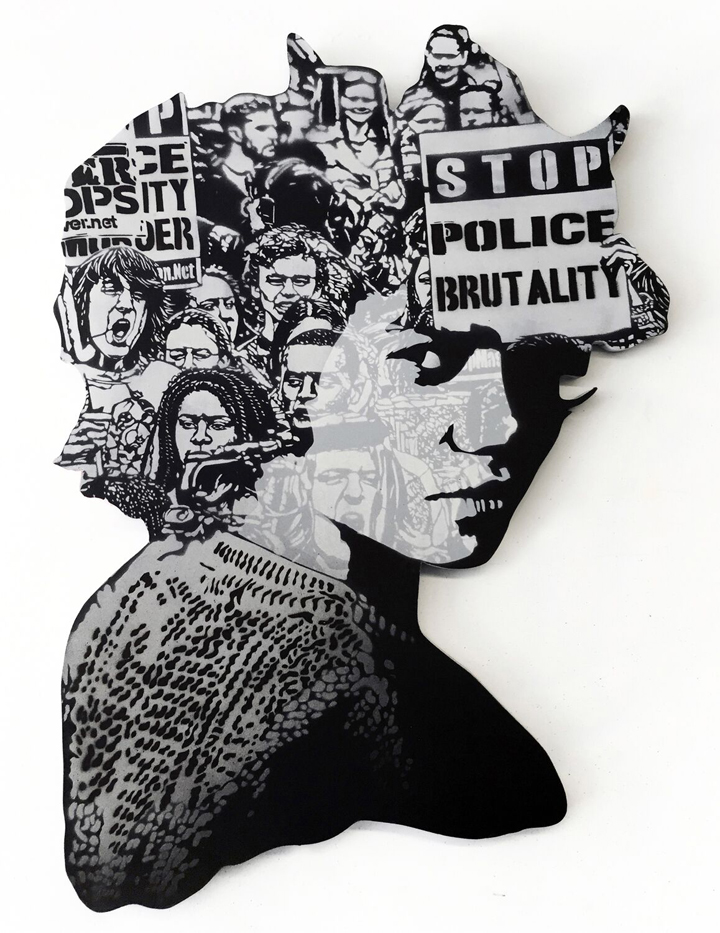 Committed to using art to transform the ways that teens are prosecuted and sentenced in New York's adult criminal justice system, Young New Yorkers' fifth annual Silent Art Auction will fund its grassroots arts program for teens facing criminal charges as adults. Curated by Layqa Nuna Yawar and Ann Lewis, the fundraiser features works by over 80 artists. On Wednesday, May 10th, the Annual Silent Auction will take place from 7-10pm at 548 W. 28th Street in Chelsea, Manhattan. Its special honoree is the wonderfully gifted, Brooklyn-based actor and activist Michael K. Williams.  Among the artworks to be auctioned are several with a distinct political consciousness. Featured above is Icy and Sot, Stop Police Brutality, Spray paint on wood. Here are several more socially-engaged artworks to be auctioned:
Guerrilla Girls, What's The Difference Between A Prisoner Of War And A Homeless Person?, Offset lithograph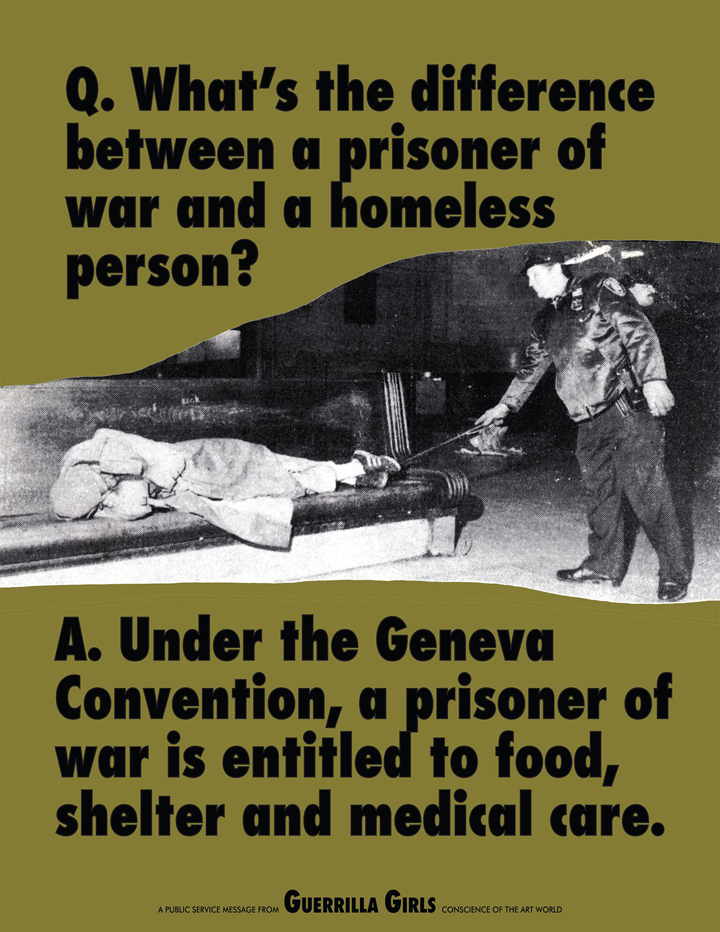 Jordan Seiler, Collisions – Bullseye, Inkjet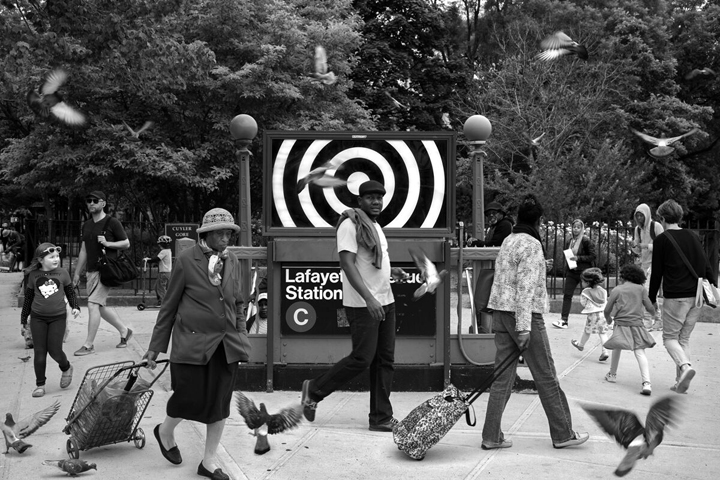 Kara Walker, Lost Mountain at Sunrise: Harper's Pictorial History of the Civil War (Annotated), Offset lithography and screenprint on Sommerset textured paper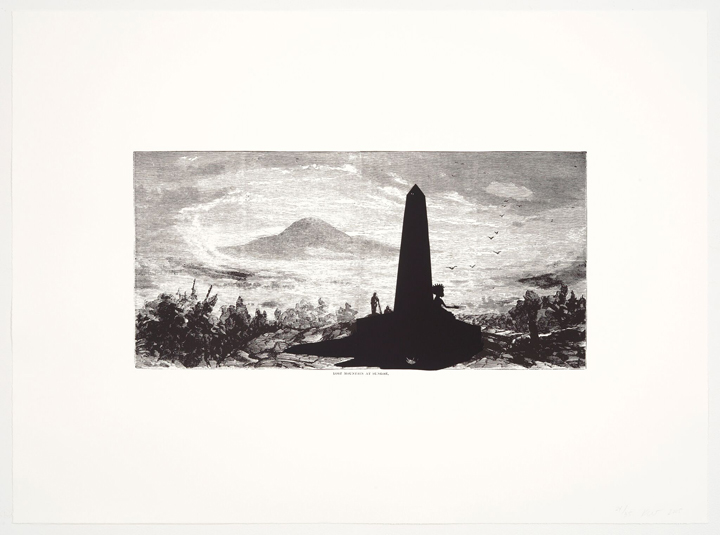 Distort, Estranged, Enamel and engraving on aluminum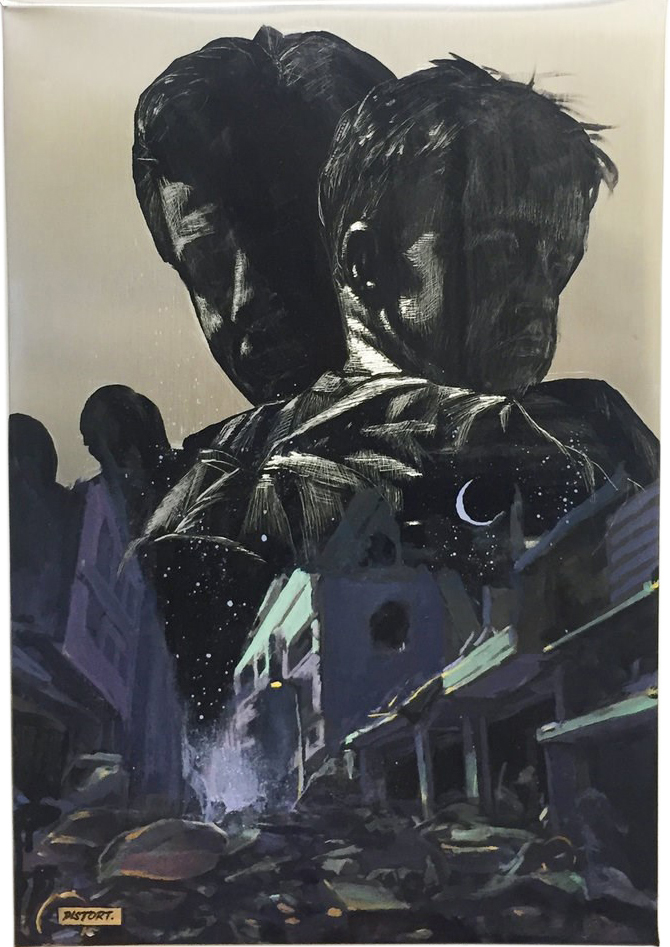 Nicholas Galanin,  The American Dream is Alie and Well, Archival Ultrachrome ink on Epson ultra smooth fine art paper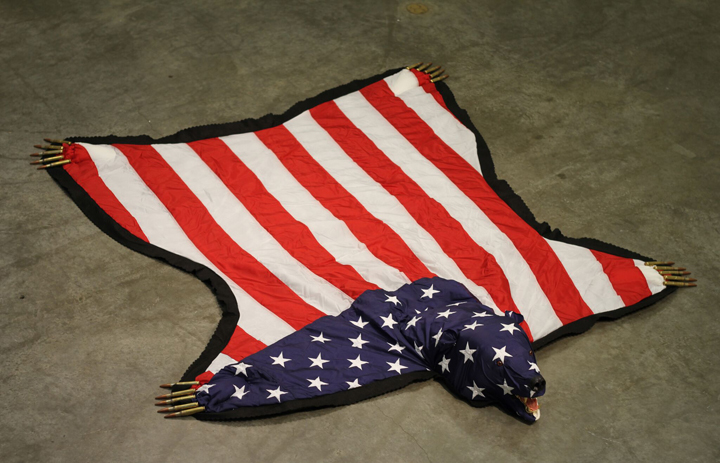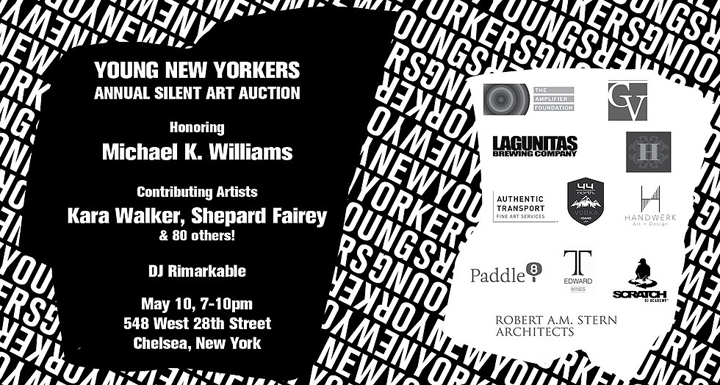 And with the purchase of any artwork from Young New Yorkers, you will receive one of these Amplifier prints designed by Shepard Fairey 

You can purchase tickers here for May 10th's Silent Auction and bid on the artworks at Paddle8 here.
Images of artworks courtesy Young New Yorkers
Note: Hailed in a range of media from Wide Walls to the Huffington Post to the New York Times, our Street Art NYC App is now available for Android devices here.