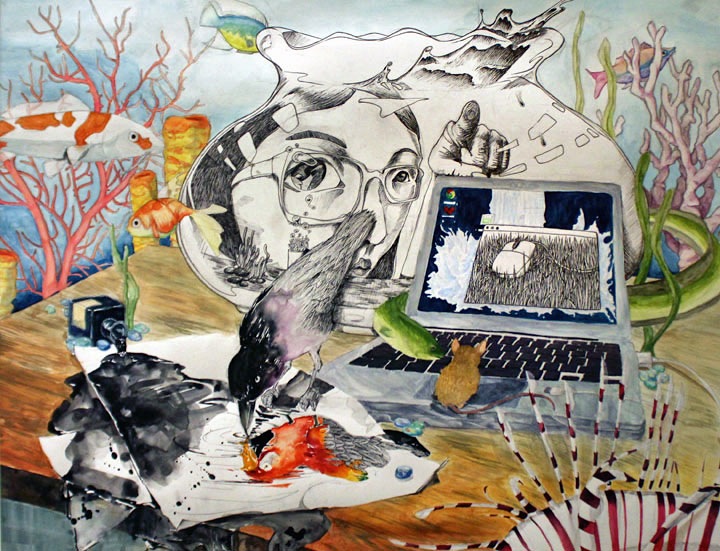 Currently on view at the Metropolitan Museum of Art's Ruth and Harold D. Uris Center for Education is a special exhibition featuring more than 600 original works of art and writing from NYC-based Gold Key recipients in the 2017 Scholastic Art & Writing Awards.  Previous Scholastic Art Award recipients  include such noted artists as Andy Warhol, Cy Twombly, Kay Walking Stick and Luis Jiménez. Pictured above is Reflection by 16-year old Hunter College High School student Yeji Cho. Here are several more Gold Key-awarded artworks that reflect a contemporary urban sensibility:
Iris Khim, The Wall, age 14, Fiorella H LaGuardia High School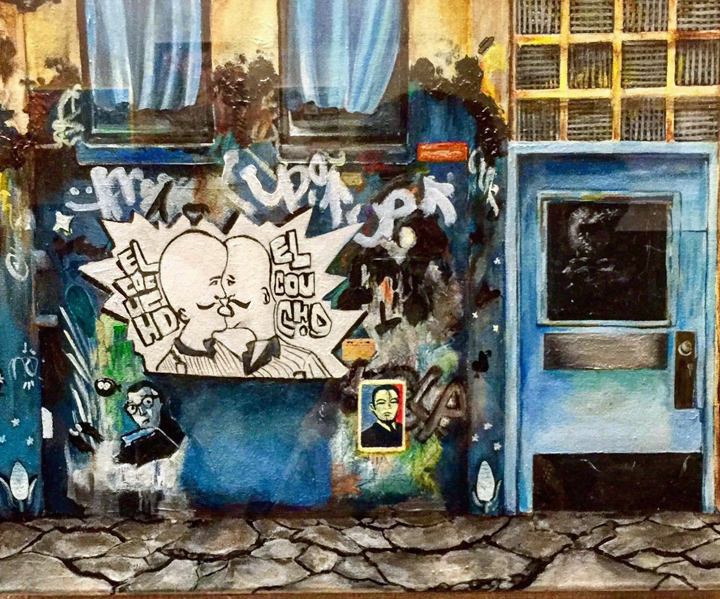 Yerke Abouva, Life of Food, age 15, Professional Children's School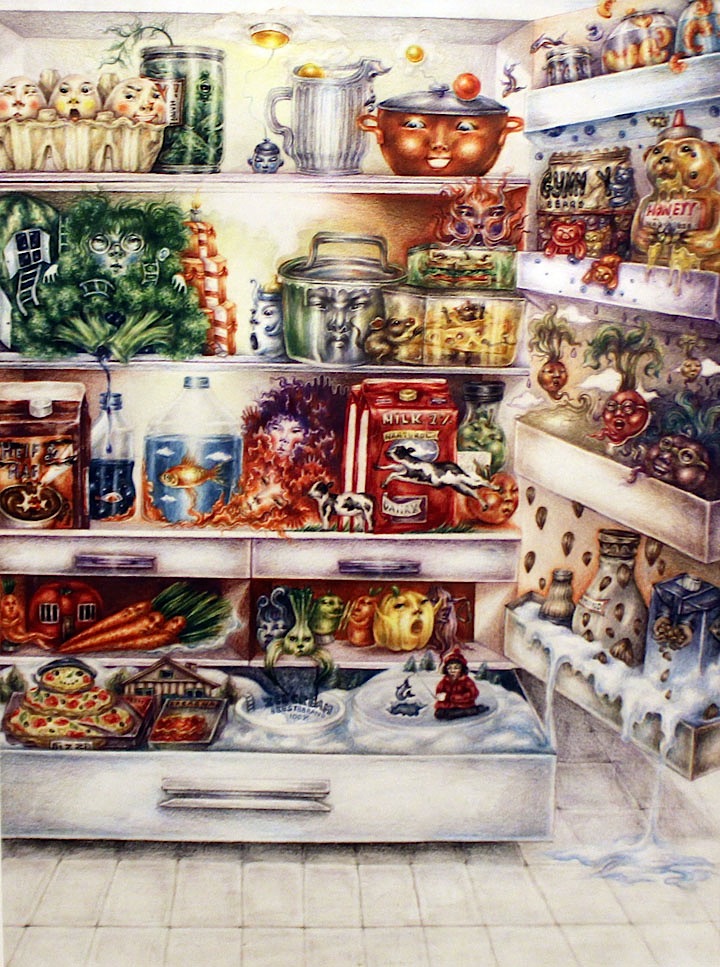 Anastasia Uraleva, Winter Night, age 17, Edward R Murrow High School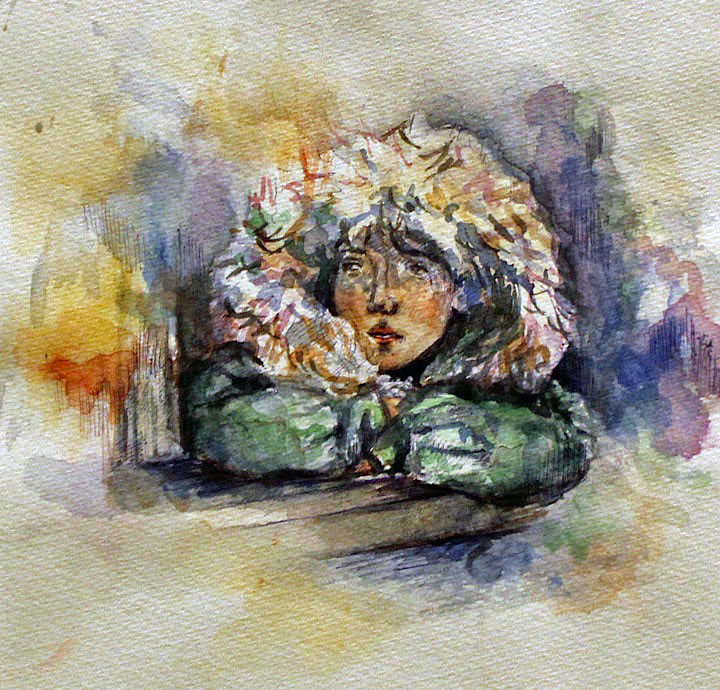 Shelly Chung, I'm Going Bananas for Grandpa, age 17, Francis Lewis High School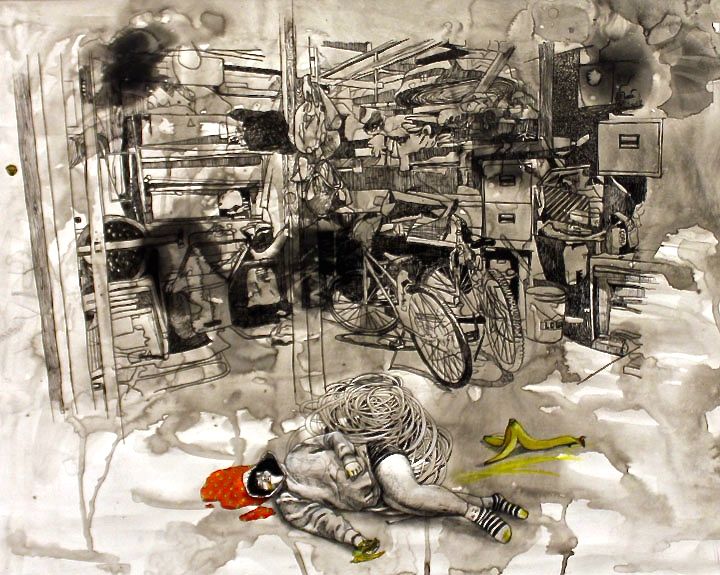 YuQing Gu, Self-Portrait with Skull, age 18, the Windsor School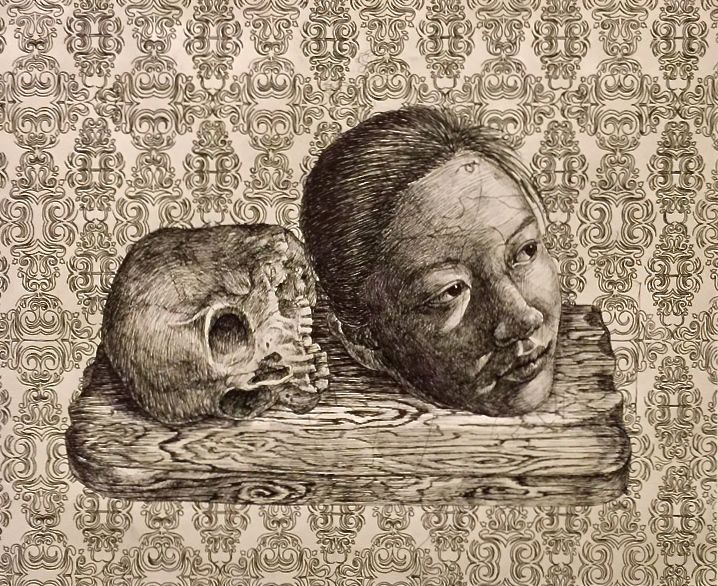 The Scholastic Art & Writing Awards is presented by The Alliance for Young Artists & Writers. You can view the talents of the NYC-based Gold Key recipients at the Metropolitan Museum of Art through May 29 during regular museum hours.
Photos of images: 1, 3, 4 & 5 Tara Murray; 2 & 6 Lois Stavsky
Note: Hailed in a range of media from Wide Walls to the Huffington Post to the New York Times, our Street Art NYC App is now available for Android devices here.