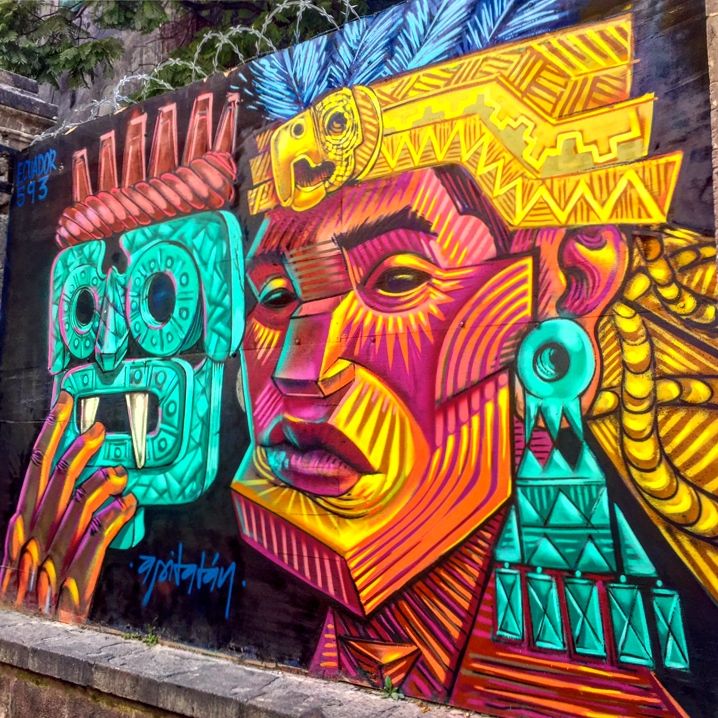 Among the most exuberant walls in Mexico City are those painted by both local and international artists during the city's Meeting of Styles festival. I first discovered them on a tour with Street Art Chilango, and then I kept on returning to them. Above is the work of Ecuadorian artist Apitatan. Here are several more:
Mexican painter Diego Zelaya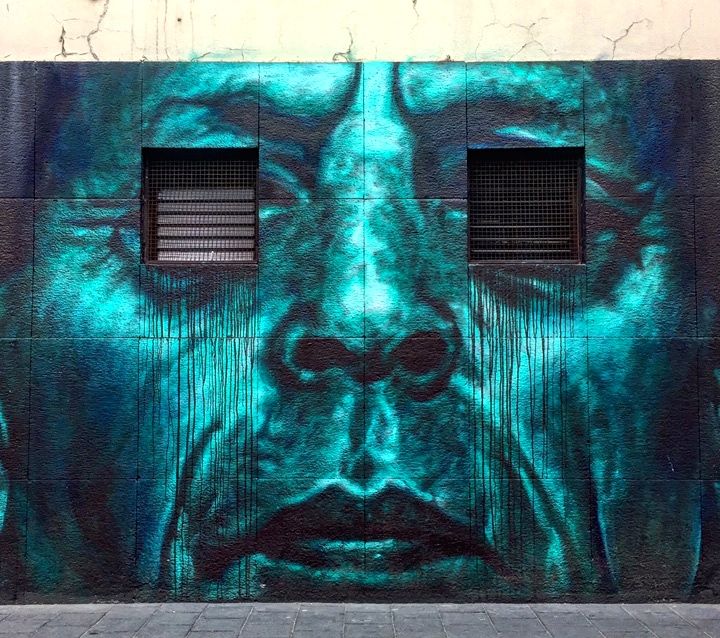 Barcelona-based writer Musa 71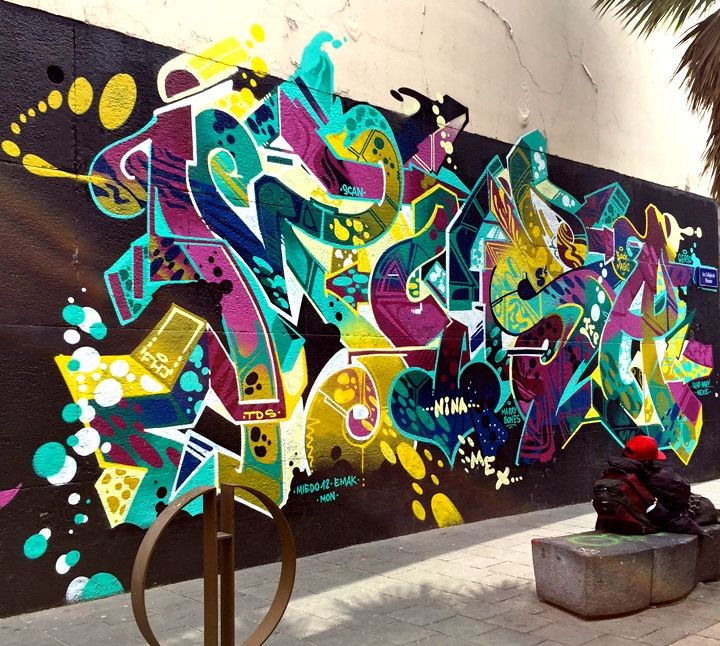 Tucson-based Cyfione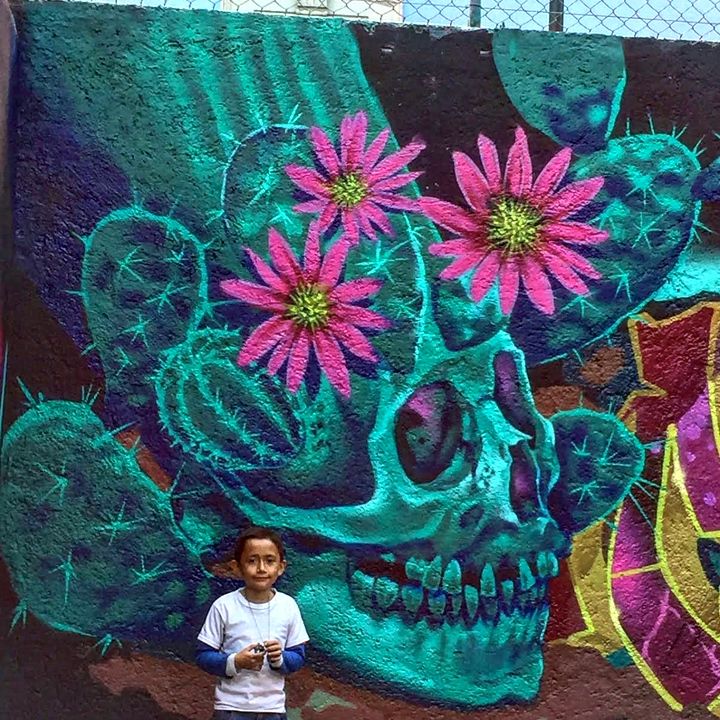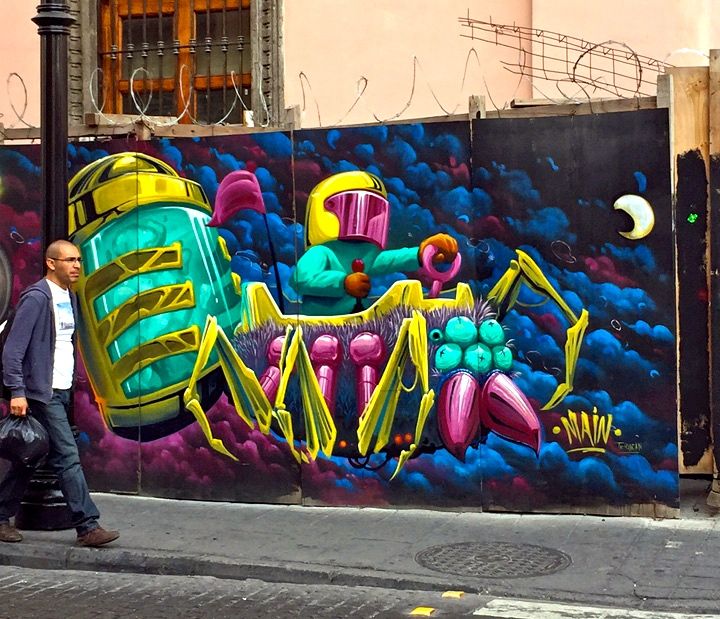 Mexican artist YuzuRabia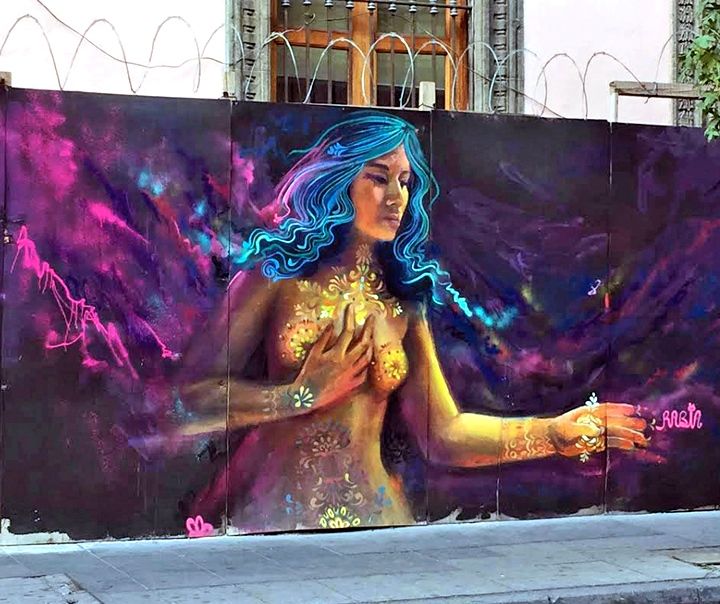 French artists Astro and Shane Hello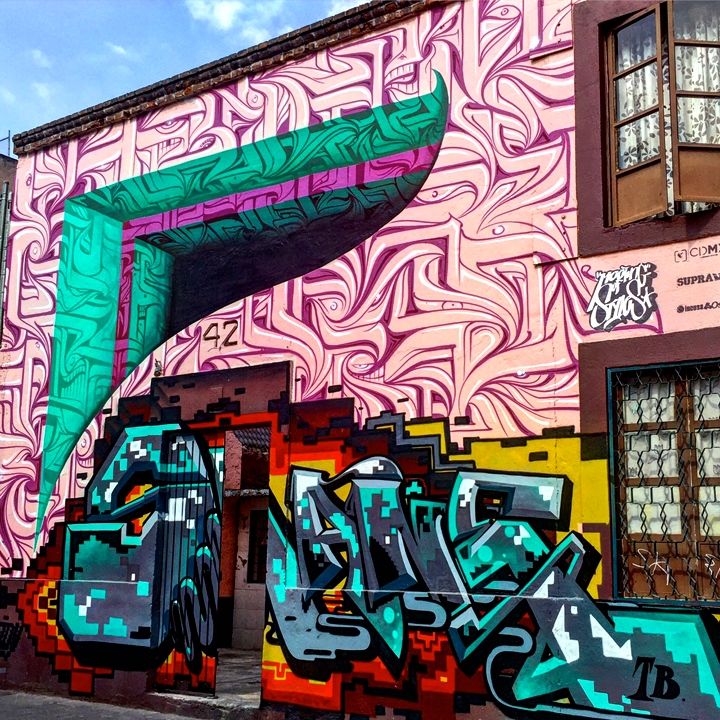 Photos by Lois Stavsky; special thanks to Caro for identifying so many of the artists as I was posting Mexico City's street art on Instagram earlier this month.
Note: Hailed in a range of media from the Huffington Post to the New York Times, our Street Art NYC App is now available for Android devices here.